2 Spanish White Wines to Quench Your Thirst This Summer
The weather is getting warm and we are going to be looking for some nice white wines to cool us off. Whether you are going to the lake, the beach, the boat or your back deck or balcony, I have two white wines you should stock to quench your thirst.
The first is from the Rioja region and is made with the Viura grape. The Viura grape is the most widely planted white wine grape in Rioja. Viura is also known as Macabeo in other parts of Spain. (that is one of the grapes in Cava)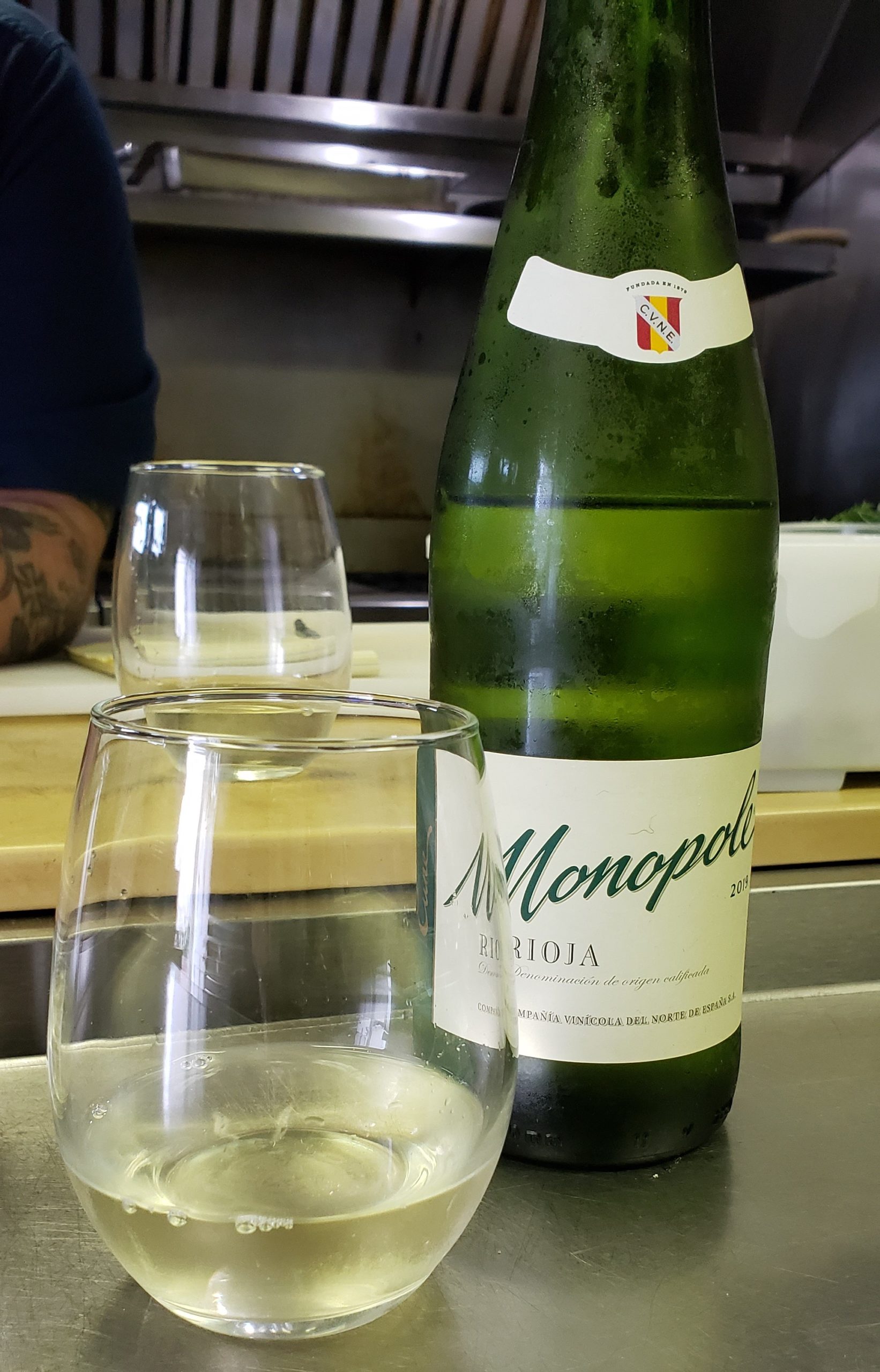 Monopole 2019 SRP $15 – Monopole is part of the CVNE Compania Vinicola del Norte del Espana that was founded in 1879 in Haro, Rioja.A gentle pressing release of the free run juice that was put into stainless steel to conserve the primary fruit and floral aromas. The aromas escaping the glass are lime, white flowers and green apple. The palate, medium bodied and acidity, showed some minerality, lime and stone fruit. Chef Gus said "this is an nice everyday wine."
Now we move to a different part of Spain, the northwest region of Galicia. You might be familiar with Galicia with Albarino, but Godello is another nice white wine grape grown in the region that doesn't get much attention. It grows very well in the Valdeorras region, which is a semi-forgotten region with extraordinary vineyards.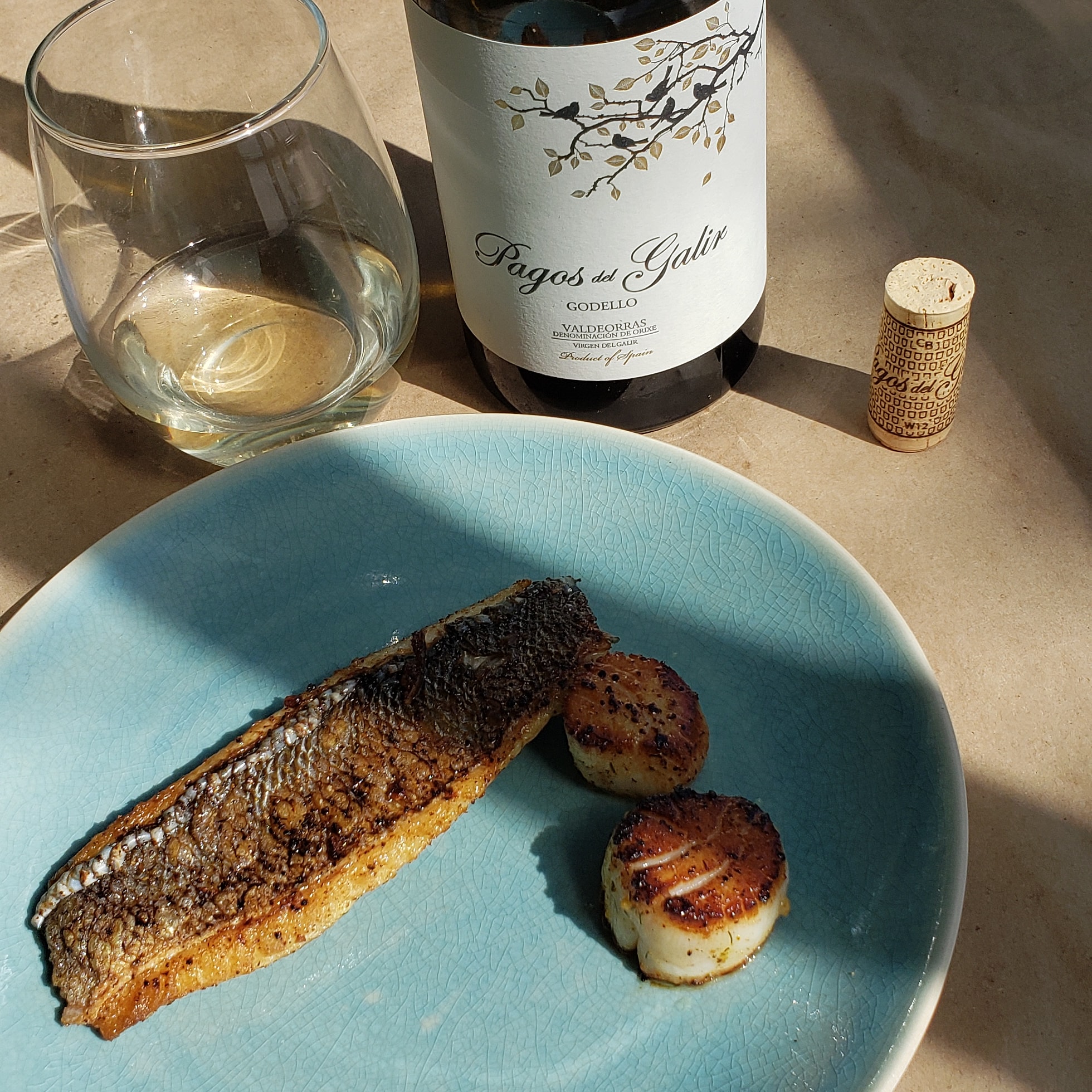 Pagos del Galir Godello 2018 SRP $21. The grapes used for this Godello come from their premier cru A Malosa vineyard in the village of Entoma. It spends 4 months aging on its lees in stainless steel tanks. Fresh and silky, this wine is light bodied with medium to high acidy. Aromas of lime zest, salinity and minerality of crushed stones escape the glass. In your palate you can taste a bit of the ocean with some lemon curd an a touch of creaminess on the mouth feel from aging on the lees. Drink this instead of Chardonnay and you'll never go back.