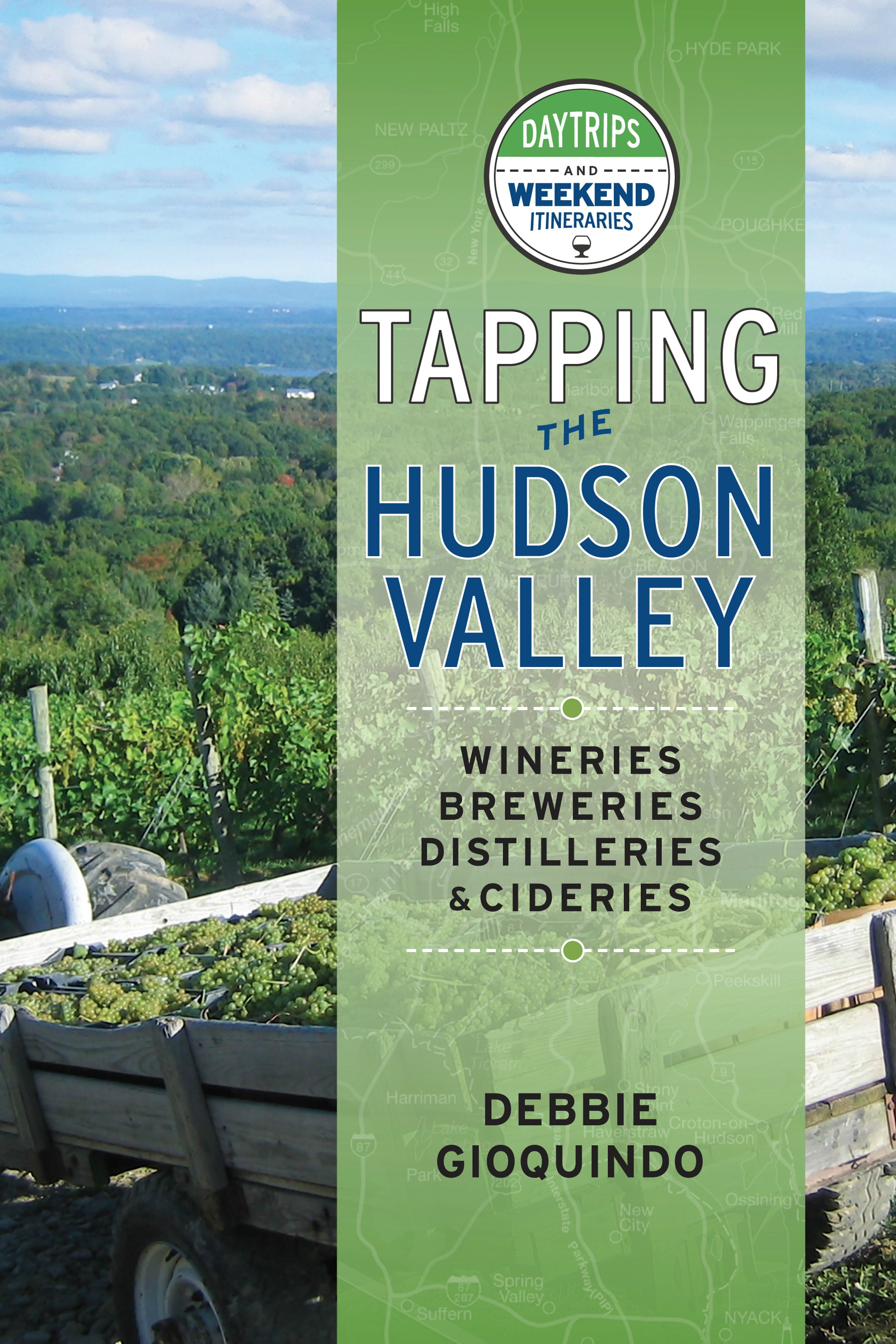 Let me be your guide to the place I call home! I have traveled these roads, visited the producers, ate in the restaurants, hiked the trails and visited the historic sites. Each day trip and weekend itinerary are thoughtfully planned to maximize your time visiting the craft beverage producers in the region and the sites along the way. Included in the itineraries are the regions wineries, breweries, cideries, distilleries, restaurants, lodging, sightseeing, hiking, farmers markets and the time it takes to get to each establishment. Discover the Hudson Valley – 90 minutes north of New York City and all it has to offer.
This book should be required reading for people visiting from New York City.

About the Author
     Debbie Gioquindo, CTC(Certified Travel Counselor), CSW(Certified Specialist of Wine), WLS (Wine Location Specialist) grew up and raised her family in the Hudson Valley. She began her wine blog
Hudson Valley Wine Goddess
 in 2006 with the intent to educate people about wine.
     Debbie combined her love of wine and marketing and began consulting with the Shawangunk Wine Trail and later was responsible for the regional branding initiative and launch of "Hudson Valley Wine Country."
     Wanting more and to give credibility to her writing, in 2010 she sat and passed  the Certified Specialist of Wine exam administered by the Society of Wine Educators and in January 2012 she passed the Centers of Wine Origins, Wine Location Specialist exam in Port and Champagne.
     In addition to her blog, Debbie is chairperson for the Hudson Valley Wine & Spirits Competition and consults on marketing and social media to small businesses. In 2015 she was ranked #38 of the most influential wine bloggers by Excel Wines in the UK.