2016 Holiday Gift Guide – Books and More for the Wine Lover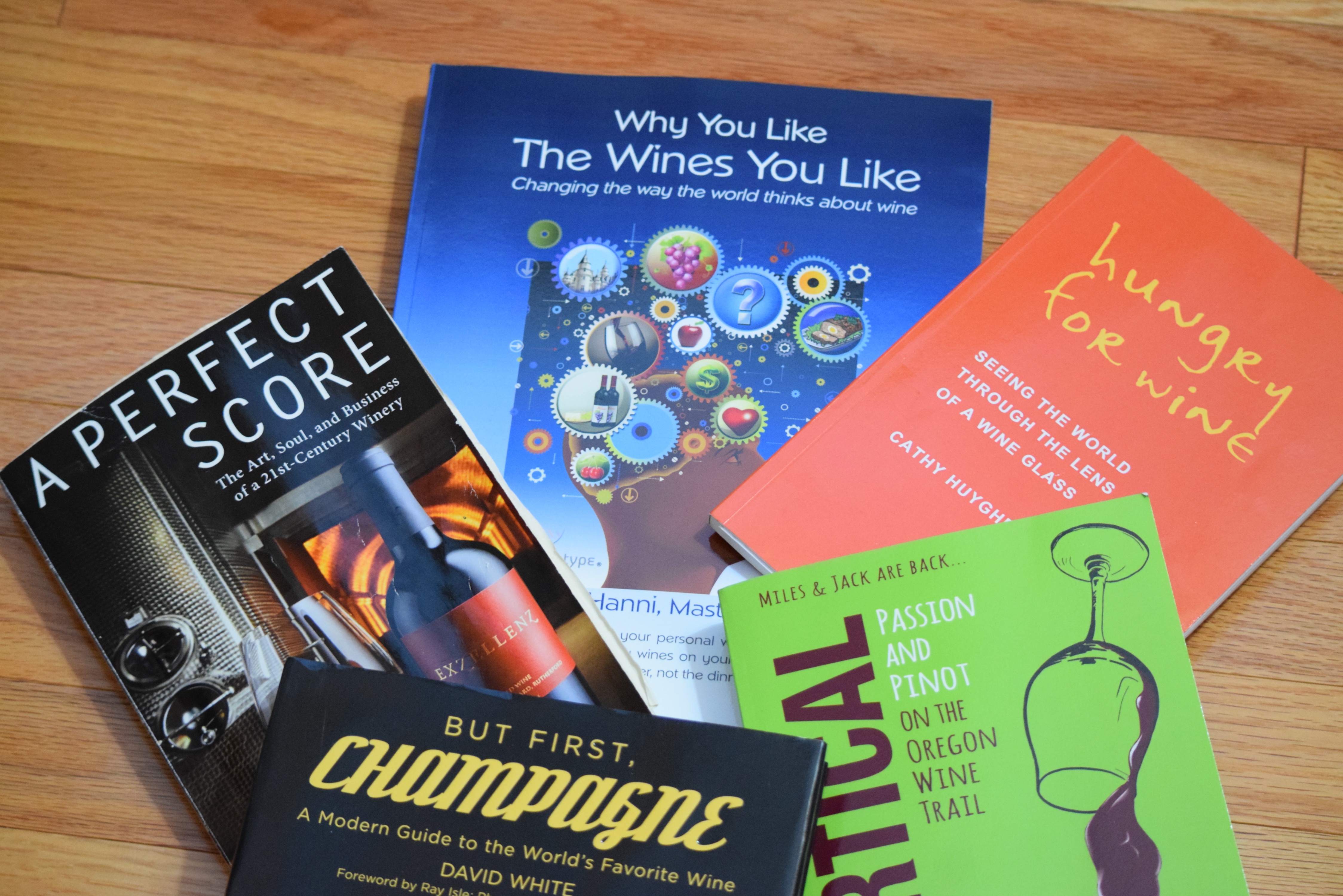 Not sure what to get your wine loving friend for the Holidays, You are in the right place.  All year long I'm out and about, reading, tasting and visiting.This year I've gathered a few books I think people will enjoy.  Also a great opportunity for my readers to purchase some of the wines you've read about from the program I participate in at #WINESTUDIO.
Let's get started with the books.
We all remember Miles and Jack from Sideways. They get back together in the sequel Vertical by Rex Pickett and travel to Oregon to attend the International Pinot Noir festival. Join them on their adventure and of course there are many escapades that follow. Miles mom even joins them. The book will have you laughing but keep a box of tissues close by.
Hungry for Wine by Cathy Huyghe is about her own personal journey into wine. From tastings in Boston to traveling the world and meeting the people behind the wine. The stories about the people and families and their flight to pursue great winemaking and their passion.
A Perfect Score by Craig and Kathryn Hall is the personal journey of Craig and Kathryn Hall in establishing Hall Wines. From losing their first vintage to becoming one of Napa's premiere wineries. The triumphs and struggles along the way.
Champagne by David White is a great book for the Champagne lover or someone wanting to learn more about the bubbles. This book is comprehensive from the history of the region to the profiling of the producers. To go along with this book I would suggest a set of Riedel Veritas Champagne glasses. (I just purchased them for my husband for Christmas because he broke two of the four we had. Shh…don't tell him)
Why You Like The Wines You Like by Tin Hanni MW will give you great insight on why you like certain wines and others may not. Never be afraid to voice your opinion and say what you taste as there are reasons why you taste certain flavors and others don't.
If you read my posts you know I participate in a program Tuesday evenings on twitter called #Winestudio. This program brings to us, small wine producers from around the world to educate us on their wine, philosophy, wine region, history and more. Through #Winestudio I can offer you some fabulous deals on some great wine gifts. I'll highlight some below.  For more information visit #WINESTUDIO  and when ordering use the code #WINESTUDIO for the discount.
If your wine lover like a certain wine region, perhaps a collectible framed wine map from Vinmaps for their wine room or living room.
Troon Vineyard is offering FREE shipping.  You can't go wrong with any of their selections
Y. Rousseau Wines is offering 15% off.  Try their Colombard.
Passagio Wines has offered free shipping.  I was very impressed their Rose.
Tercero Wines is offering 15% off their Rhone offerings.
Wine of Marche is offering 20% off all their wines.  Try their Pecorino.
Dracaena Wines is offering 15% off their Cabernet Franc.
If you know someone in the wine or restaurant trade take a look at the SommKit a place for organization for all the tools of their trade.
For the person who is high stress and enjoys to color check out the Wine Coloring Book
Remember to use the promo code #WINESTUDIO for any of the above offerings to receive the discount. You won't be disappointed and your gift will be enjoyed!