3 Ways to Enjoy Wines of Chile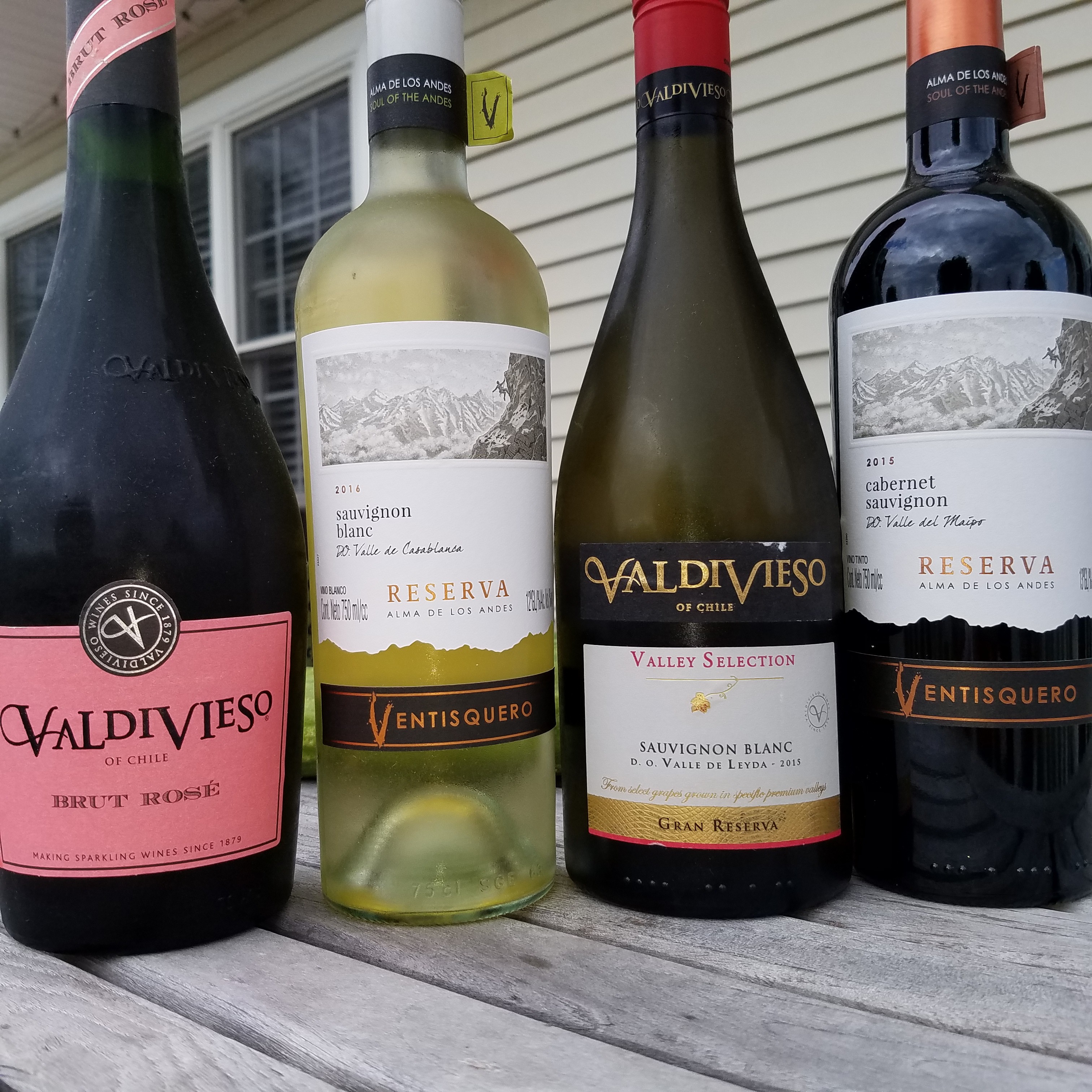 Three wines, three memories and that is how wine should be enjoyed. With Chile's fast growing wine region and we'll explore two producers Ventisquero, and Valdivieso. We'll take a look at a Cabernet Sauvignon, a Sparkling Ros
é
and a Sauvignon Blanc.
We'll begin with a selection of a 2015 Cabernet Sauvignon from Ventisquero harvested from their Trinidad Vineyard in the Maipo Valley. The vineyard is 150 to 260 meters above sea level and planted with 377 hectares of vines consisting of Merlot, Carmenere, Cabernet Sauvignon, Syrah, Cabernet Franc and Petit Verdot. The wine is a blend of 85% Cabernet Sauvignon and 15% Syrah, fermented in stainless steel and 70% was aged in French oak for 10 months and then 4 months in the bottle before release. It has a beautiful intense ruby red color. It's a complex wine with aromas of blueberries, black currants, tart cherry and a hint of green pepper. Soft on the palate it has medium body with flavors of ripe raspberries, strawberries, black current and a hint of cocoa. This wine was enjoyed on the back deck with my husband and later over a steak and roasted cauliflower. SRP $15
Now let's fast forward to new beginnings. Yes you have to celebrate the couple in love and take them on a boat ride with a bottle of bubbles. Valdivieso Brut Rosé was our choice. A blend of 70% Pinot Noir and 30% Chardonnay grown in the Central Valley of Chile at the foothills of the Los Andes mountain range. The wine was made in the Charmat method where the second fermentation happens a tank. A beautiful rose color with nice strong bubbles and had aromas of fresh strawberries shining through on the nose. The palate was fruity with hints of blackberry and red fruit. Delightful on the palate and a grate value at $13.
We head back to the back porch where we create those memorable family moments with close friends and share a bottle of Valdivieso 2015 Sauvignon Blanc Gran Reserva. The Sauvignon Blanc grapes come from the valley of Leyda which has a strong maritime influence due to its proximity to the Pacific Ocean. There wine was left on the lees for 3 months and that contributes to its creaminess, but don't worry you still get the acidity you get from a Sauvignon Blanc. Lots of lime on the nose accompanied by grapefruit and some fresh cut grass. In your mouth the wine was soft on your palate with white grapefuit and passion fruit and soft acidity. It went very well with salt and vinegar potato chips. At $17, I wouldn't hesitate to purchase.