5 Facts Everyone Should Know About Umbria's Sagrantino Grape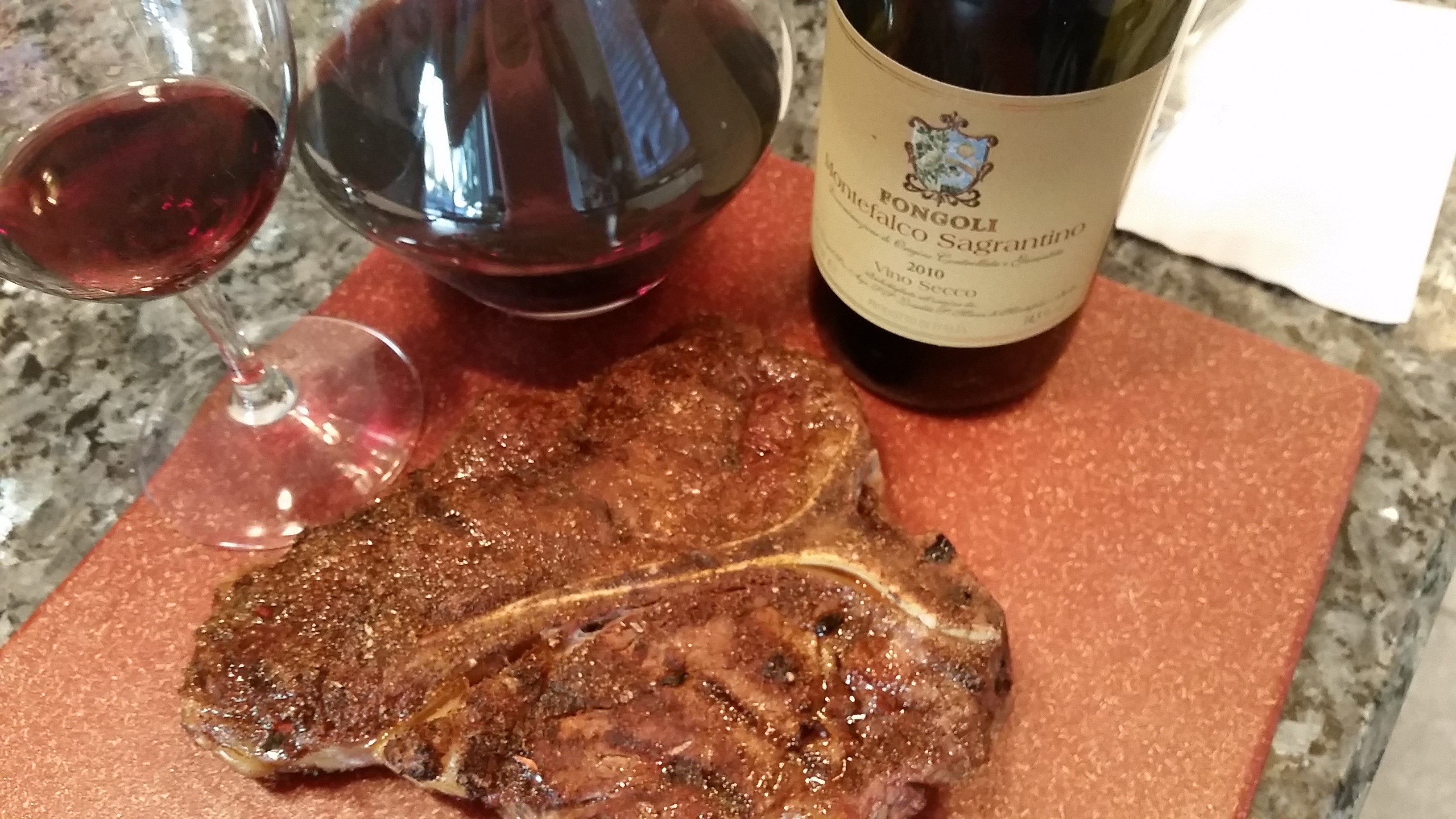 *This tasting and seminar took place just hours before the earthquake. My thoughts go out to the people of Umbria and LeMarch. If you would like to help in the relief efforts visit Italian American Relief or the Italian Red Cross.
Umbria is located in the middle of Italy. It borders Tuscany to the north, Le Marche to the east and Lazio to the west. It has rainy winters and sunny summers. It is referred to as "Green Heart of Italy" because of the rolling hills and ancient towns.
When visiting Italy, the easiest way to get to Umbria is a train from Rome. Joining us during this conversation was Giselle Stafford who with her husband Mark own Gusto Wine Tours. If you are planning a trip to Italy, I suggest getting in contact with Giselle who can arrange day trips to many of the wineries in Umberia including Fongoli which is the wine reviewed below.
In addition to the Sagrantino grape which we'll discuss in a minute, Umbria is also known for Orvieto which is a blend of the Grechetto and Trebbiano grape. It's a nice dry white wine.
There are 6 facts you should know about Umberia's Sagrantino Grape:
Sagrantino the wine of Montefalco was originally made as a dessert wine, In 1979 the DOC allowed it to be made as a dry wine.
Vino Secco which appears on the label means dry and is displayed as so because it was once only made sweet.
The Sagrantino grape is only grown around the hilltown of Montefalco. You will not find it anywhere else in the world.
Sagrantino grape is a very tannic grape. One of the most tannic grapes in the world.
The leaves of the Sagrantino vine turn bright red by the end of October
I was very fortunate to be able to taste a 2010 Fongoli Montefalco Sagrantino DOCG. Montefalco Sagrantino DOCG dictates that the wine is 100% Sagrantino grapes that is aged for 12 months in oak for a total of 37 months of aging.
The Fongoli family has over 80 years of winemaking in the Montefalco area. The San Marco Estate was purchased in 1927 and since then it's been passed down through three generations. The grapes are all hand harvested and aged in large Slovenian oak barrels from 5 to 40 years.
The 2010 Fongoli Montefalco Sagrantino is aged for 30 months in large Slovenian oak barrels then 6 more months in the barrel. This wine is a very full bodied and bold wine. But yet after decanting has a soft and elegant side.
Yes this wine needs to be decanted at least an hour before entertaining the first sip. You can smell the boldness coming out of the glass with the oak and dark fruit. As the wine enters your mouth it's got a soft and beautiful feel. Dark fruit leads the way with tannins that make it a little chewy. Hints of black cherry plum and some clove with a bit of cigar box on the finish. This wine is very well balanced and a real treat.
I paired this with a grilled rib-eye steak seasoned with Montreal seasoning and sprinkled it with truffle dust. I served it with sauteed mushrooms on top. Just a tiny bit of the truffle dust really blends with the wine to bring out the wonderful flavors of both the wine and steak.