A Taste of Long Island White Wines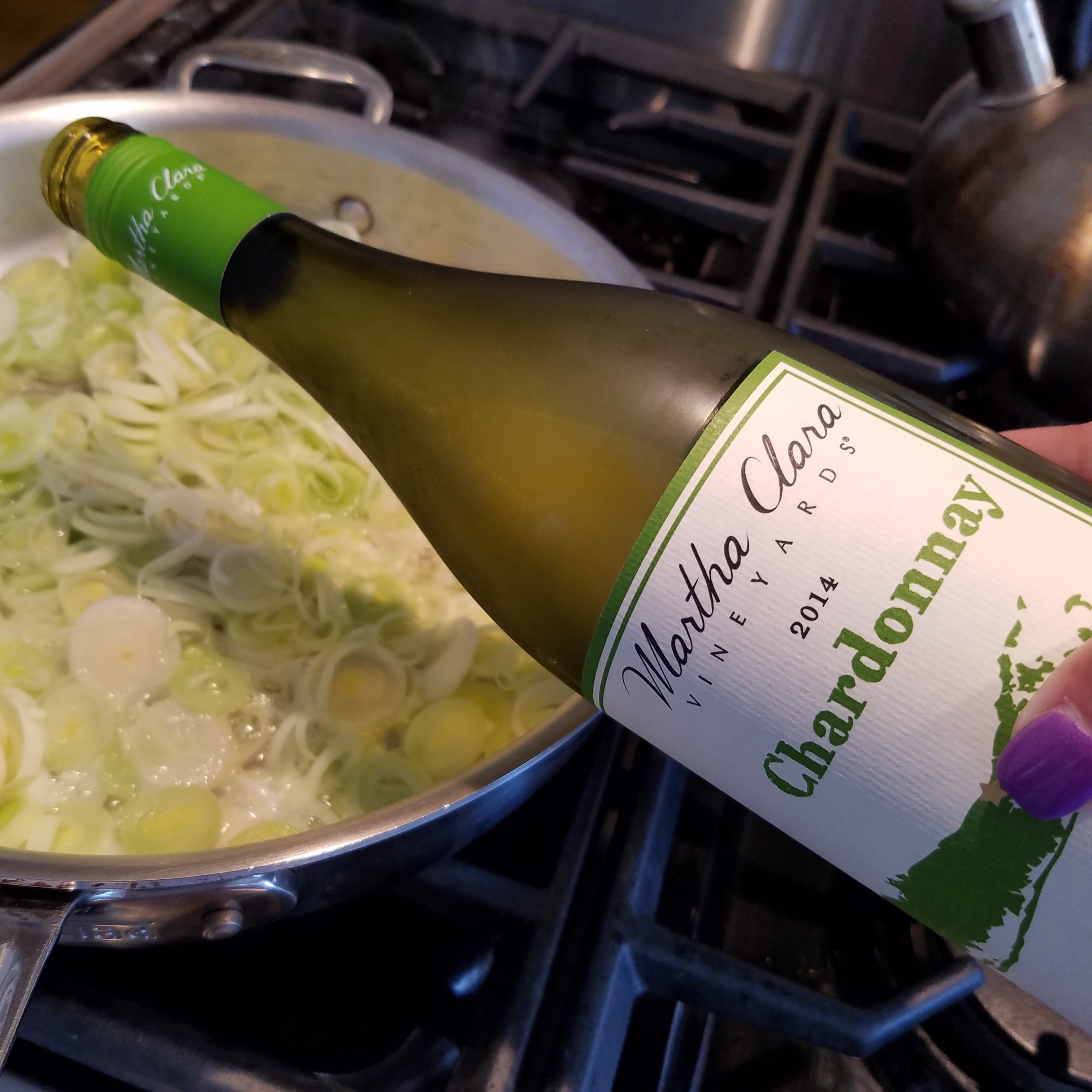 It's been a while since I've been out to Long Island, but one thing I do know is that when you reach the North Fork and are in the middle of Long Island Wine Country, you want to reach for a glass of Sauvignon Blanc or Chardonnay! You deserve it after all that traffic you sat in, but it is well worth it. A entirely different side of New York just 2 hours east of New York City, Long Island Wine Country, small quaint towns, B&B's, vineyards, farms, restaurants and a relaxed atmosphere surrounded by Long Island Sound and Peconic Bay.
My first taste of Long Island Sauvignon Blanc was probably 10 years ago at Raphael Winery and it was so good I purchased 2 bottles because that was the limit. At the time I was really impressed with the wine. Now fast forward to last week where I had the opportunity to SURU's Sauvignon Blanc from the Long Island and a Unoaked Chardonnay from Martha Clara Vineyards.
SUHRU Wines is owned by Sue and Russell Hearn. The name stems from the first two letters of each of their names together with the initial of their last name. They established their winery in 2008 and source grapes from Long Island and the Finger Lakes. Russell has 30 years of winemaking experience taking him to Australia, New Zealand and France before landing in Long Island. Russell is one of the founding partners of Premium Wine Group in Mattituck which is a custom crush facility. Susan a physical therapist by trade has spent many years with her husband in the fields and lab especially during harvest. After 30 years she decided to pursue her passion of wine with her husband Russell.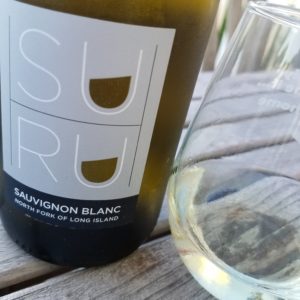 SURU 2016 Sauvignon Blanc is sourced from a 5 acre plot in Cutchogue where the average vine is 7 years old. Fermented and aged in stainless steel tanks this Sauvignon Blanc has aromas of apple blossoms with hints of grass and lime. The palate is light with nuisances of apple, lime and peach with a minerality base. SRP $18
Located on Sound Avenue, Martha Clara Vineyards was one of the first tasting rooms I visited in Long Island. If any of you are familiar with the Entenmann brand (I grew up on their chocolate chip cookies and chocolate covered donuts) the family sold the company in 1978. After the sale, one of the sons, Robert purchased a potato farm on Sound Avenue. He transformed this potato farm into a thoroughbred horse farm but soon took notice of neighboring farms beginning to plant grapes. He soon followed with18 acres of grapes and has expanded it to today with over 100 acres. In 1999 the doors of Martha Clara Vineyard were opened named after his late mother.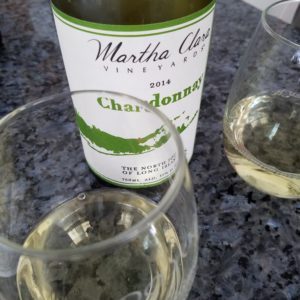 Martha Clara 2014 Unoaked Chardonnay comes from their B1 and D3 blocks of Charodonnay aged in stainless steel tanks "sur lie" style (on the lees). Aromas of baked apple and citrus escaped from my glass. This lead the way to flavors of melon and Asian pear with a hint of creaminess on the palate. SRP $20
I paired the Martha Clara Chardonnay with a leek and goat cheese tart. I used the Chardonnay to deglaze the pan. It added a nice flavor to the tart.