Alma de Cattleya Wines Pair – Share – Enjoy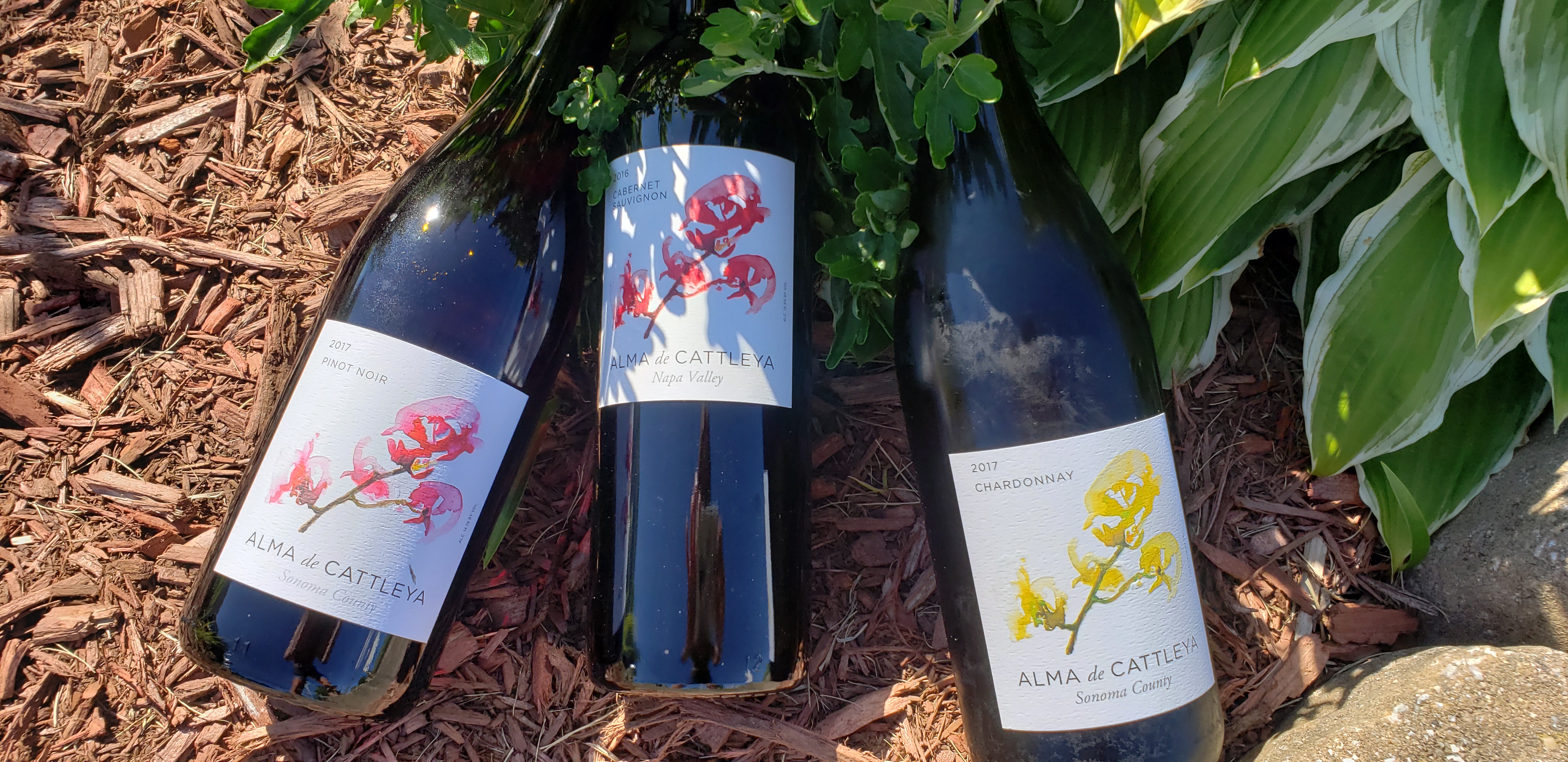 At the age of 14 Bibiana Gonzalez Rave knew she wanted to be a winemaker. Alma de Cattleya Wines was created, born from the fruit of the vines and transformed by human hands. Bibiana is following her passion, creating a product that can be alive and age for decades.
Named after the national flower of Columbia, Cattleya, Bibiana wanted to share with you a piece of her, what made her what she is today. Alma means soul, that represents the soul of the land that gives life and allows her to make affordable wines. On each label is a flower, which is an interpretation of the Colombian National Flower.
Growing up in Colombia shaped me to who I am today. Her training in France defined the winemaker I became and California gives me the land and the opportunity to make exceptional wines." -Bibiana González Rave
Bibiana sources her fruit from many vineyards throughout Napa and Sonoma. She produces approximately 5,000 cases and is distributed in 4 markets – California, Florida, Texas and North Carolina. I found her wines beautiful and elegant
2017 Alma de Cattleya Chardonnay
Sourced from the Sonoma County AVA where the coastal influence gives the right balance between acidity, texture, softness and length. The wine is fermented in both stainless steel tanks and barrels of which 15% is French Oak. The wine is aged for fifteen months before bottling.
Tasting Notes: You can smell hints of butter with lemon and melon. The palate showed green apple, melon, and lemon rind. The wine was nicely balanced with nice acidity.
2017 Alma de Cattleya Pinot Noir
The Pinot Noir grapes were sourced from the Sonoma Coast AVA with a focus on sites close to the Pacific Ocean. A blend from four different vineyards and eight different clones. The wine goes through 100% malolactic fermentation. The wine is aged for 16 months in French oak barrels of which 15% are new.
Tasting Notes: Complex red fruit aromas coming from the glass. Strawberry, red raspberry, cherries and a hint of spice. Flavors of ripe raspberries and earth tones finish with a hint of spice.
2016 Alma de Cattleya Cabernet Sauvignon
We move over to Napa Valley to source the grapes for the Cabernet Sauvignon. The grapes come from the valley floor between Highway 29 and the Silverado Trail. The grapes come from two different vineyards and is solely cloan 337. The wine is aged for eighteen months in French oak barrels of which 10% are new oak.
Tasting Notes: Beautiful complex aromas of black cherry, plum and dark red fruits. The palate is full of concentrated dark fruit with a soft and silky texture. Very romantic.