Amalaya – Hope for a Miracle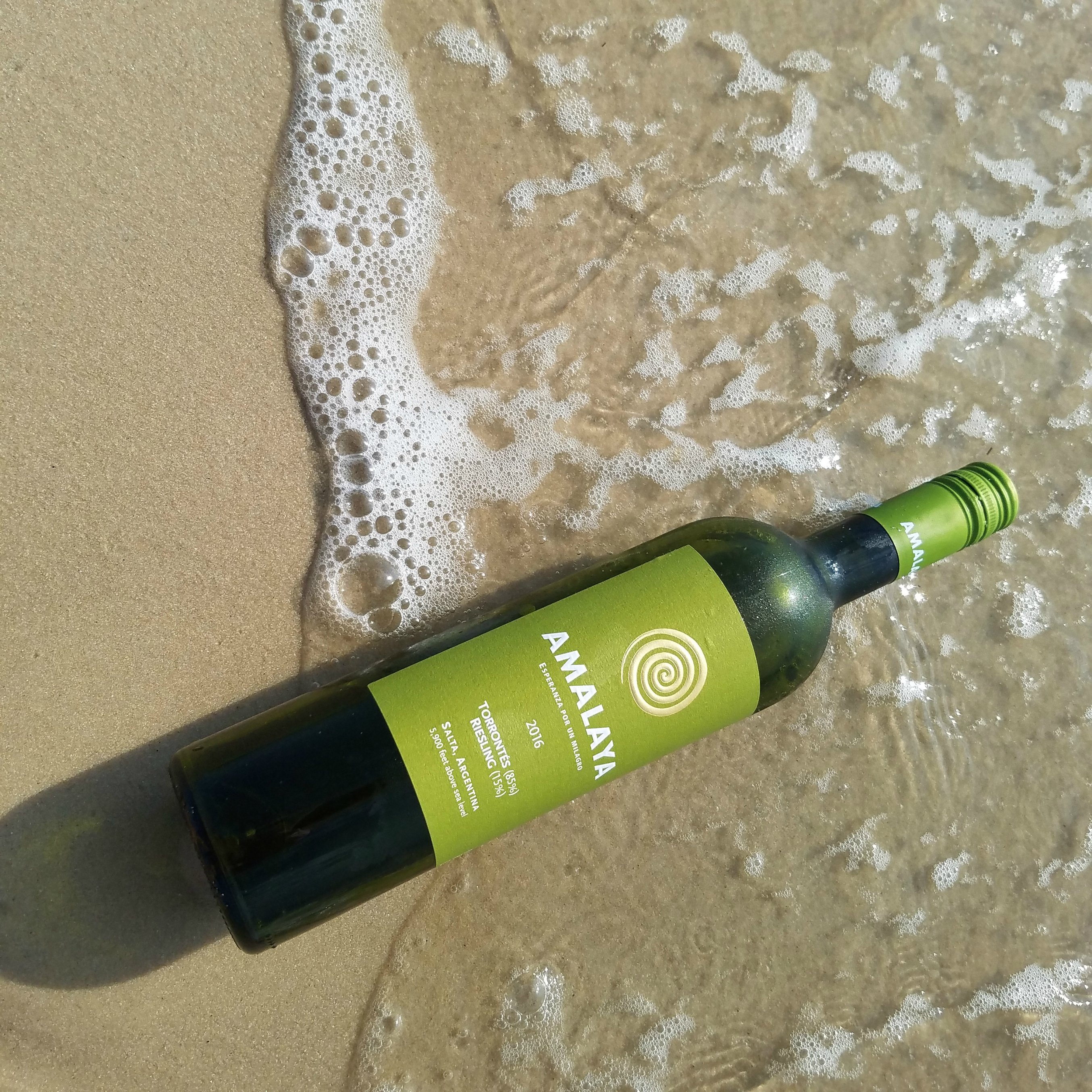 Amalaya like it's brother Colom
é
is part of the Hess Family Wine Estates. Amalaya is fairly new, founded in 2010 the word means 'Hope for a Miracle' at what began from an experiment at
Colom
é.
That experiment was to find alternative sourcing and varieties for Malbec and Torront
és to produce new wines. The land where the vineyards are located were virgin to grape vines. The land located in the northern Calchaqui Valley in the eastern foothills of the Andes at an altitude between 5,250 and 5,580 feet above sea level. The high altitude provides intense sun during the day and cool evenings that enables the grapes to retain their acidity and fruit characteristics.
Amalaya wines are based on the varieties known through-out Argentina, Malbec and Torrontés that are blended with other varieties to reach their full expression. This totally shines through on their Amalaya Blanco and Amalaya Malbec.
2016 Amalaya Blanco
is a bled of 85% Torrontés and 15% Riesling aged in stainless steel for between 90 and 120 days. The wine had a very floral nose with lemon shining through. The palate was elegant with a mineral notes, hint of grapefruit and lemon. Crisp and refreshing on a hot summers night! This paired very well with Mexican food. Note: my friend Jen said this wine reminded her of a Sauvignon Blanc. Think of this wine as an alternative. SRP $12
2016 Amalaya Malbec
is a blend of 85% Malbec, 10% Tannat and 5% Petit Verdot. Twenty five percent of this wine spent 8 months in French oak. This is the perfect burger wine!! Deep purple in color, the wine showed aromas of black cherry, chocolate, mocha and allspice when first opened. As the wine was able to breath, soft aromas of strawberries and raspberries began to show. On the palate red fruit with a hint of plum, tree bark, licorice and rounded out with soft tannins. SRP $16