Awaken your Senses with Adorada Wines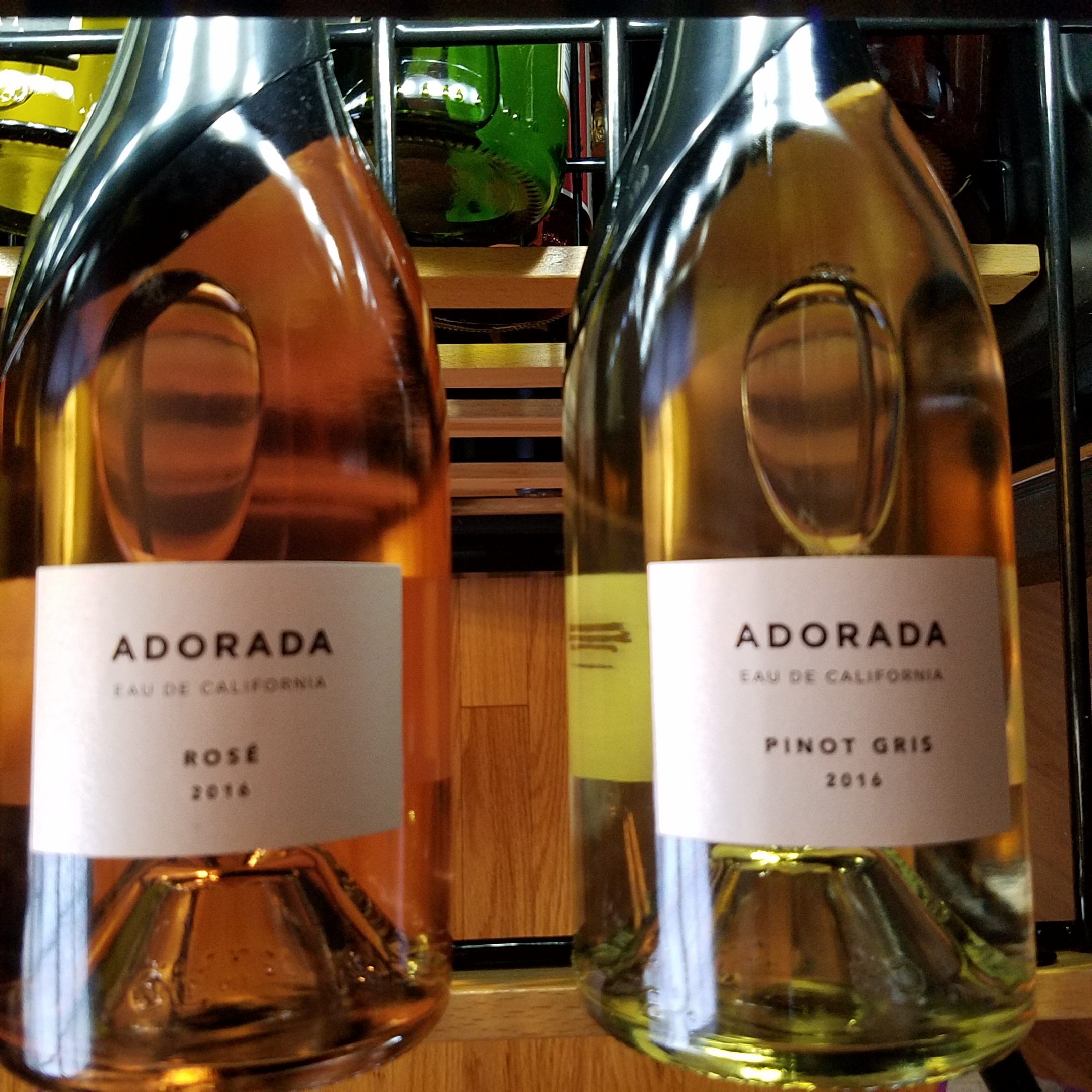 Have you ever opened a bottle of wine, poured it in the glass and got a scent from the wine that transported you back to your childhood or another time or memory? Good memories of course. That is the what you will experience when you open a bottle of Adorada Wines.
Adorada Wines begin when winemaker Margaret Leonardi harvests grapes of multiple varieties at different sugar levels. She then ferments them using different winemaking styles. Some of them are more fruity, some more floral, some sweeter and some dry. Fragrances inspired by the art of winemaking.
Margaret says "As a winemaker, scent is everything to me. I wanted to make a wine that is distinctly different and stimulates the senses." The blending process done virtually blind. Margaret takes the components and blends different amounts of flavors to see how they come together. She plays with aromatics, balances of flavors and mouth feel until she achieve the most unique and tasty blend possible. Adorada Wines are very versatile and everyone who tastes them picks up different notes. Makes it nice, because everyone has a different palate and there is no right or wrong on what you are experiencing.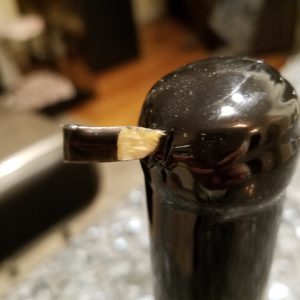 The entire experience with Adorada wines is beautiful including packaging in which the bottle is dipped in wax. In all honesty, I had a difficult time opening the Pinot Gris. It was quite the process that even had some blood drawn and required a band-aid. I knew there had to be a better way and Tina from #Winestudio had the answer. Don't worry, Adorada is making some changes to the pull tab in the new release this spring.
1. Warm the wax with your palm
2. Pierce with wine key, remove cork
3. Clean around edge
4. Pour and enjoy
That worked for me on the bottle of Rose. No band-aid needed.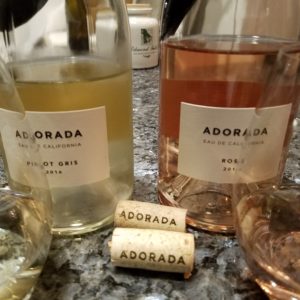 Get in touch with your senses. Part of the process is to remember where you initially encountered the aroma. You might be amazed as I was as the 2016 Pinot Gris sparked a memory of my childhood running and playing in my backyard. Even had the visual of the memory to go with it, swing set and all. It was the white flowers that sparked the memory of the nice spring day. Flavors of lemon curd, pear, honeydew melon and fresh orange zest. 
2016 Rose had hints of strawberry, a bit of honey. It was fresh and exciting. The scent gave me energy and even though it was evening, it put some spunk into my step. I paired this with crab cakes and the hint of spice in crab cakes blended really well with the touch of honey in the wine.
Both these wines retail for $20. I can see them at the beach, at the pool, on the boat and at an Apres-Ski event. I would definitely grab a glass of either of these wines when I come in from the slopes.