Blown Away By Michigan Wines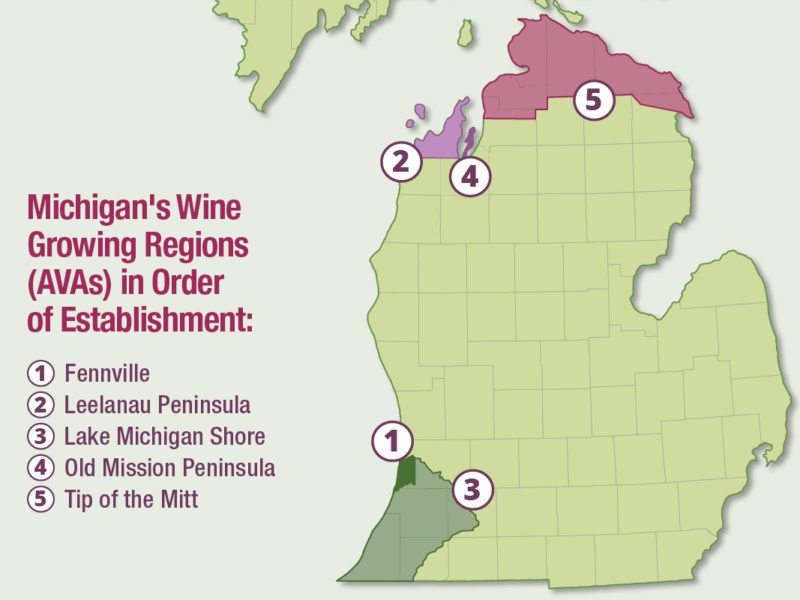 I knew they grew grapes in Michigan and I knew there was wine, but I didn't know it was that good! Many years ago when I had my travel business I had a table at the American Wine Society conference and the gentleman who was head of Michigan wines wanted me to sample them. However, I declined because he wanted me to go to his hotel room to do so. That wasn't happening!
Fast forward to February 2019 and the #Winestudio program for the month featured Michigan wines. Now will be my chance to taste some of the wines. I really wasn't sure what to expect. I certainly didn't expect to be blown away like I was on the the quality of the wine. The wines I got to experience were amazing. They were all well balanced, elegant in their own way and expressed the fruit like they should. Let's take a look at the Michigan wine region.
A Look at the Michigan Wine Region
Grapes have been growing in Michigan since 1679. In the mid 1800's vines were planted in Monroe County and then Prohibition set in. When Prohibition was over new wineries opened in southwest Michigan. Unfortunately between 1930 and 1970 there were many challenges that faced the Michigan wine industry and only two wineries survived these challenges, St. Julian Wine Company and Warner Vineyards. It is these two family run wineries that have led the way to establish what the wine region is today,
The Fennville AVA is Michigan's first AVA established on September 18, 1981. It borders Lake Michigan on the west side and the Kalamazoo River to the north, the Black River to the south and a game reserve on the east side. Fenn Valley Vineyards was the only winery in the AVA at the time, now there are approximately 7 wineries.
Michigan's second AVA, Leelanau Peninsula AVA established in 1982. This AVA forms a peninsula between Lake Michigan to the west and Grand Traverse Bay to the east in Leelanau County. It's located on the 45th Parallel, along with Bordeaux and Cotes du Rhone and Piedmont.
Lake Michigan Shore AVA is the third AVA to be established in Michigan on October 13, 1983 and is Michigan's largest. The AVA border to the north, the Kalamazoo River to the south, the Michigan-Indiana border, to the east the path of the Grand Trunk Western and Penn Central railroad lines. This AVA covers about 80 miles. From going to school in Buffalo New York, when I hear the term "Lake Effect" I think of feet of snow, however here the term "Lake Effect" means a long growing season, 2900 growing degree days. This allows for longer hang time for the grapes on the vine.
On June 8, 1987 Old Mission Peninsula the fourth AVA was established. This is Michigan's smallest AVA 19 miles long and three miles wide.
Michigan's newest AVA Tip of the Mitt was approved in 2016. This AVA encompasses a six county area in northern Michigan. If you don't understand what "tip of the Mitt" is, look at how the state of Michigan is outlined. Kind of like a mitten and this AVA is located at the tip of it. Although it's cold at the Tip of the Mitt, this region focuses on hybrid and cold hardy varieties like Marquette, LaCrescent and the newest grape out of the Minnesota Grape Breeding program, Itasca.
Factoid: Michigan ranks 4th in production in the US and Top 10 in national wine grape production.
Michigan Wine Collaborative
In 2016 the Michigan Wine Collaborative was born. Their objective and mission is to support the wineries, growers and the businesses connected to the industry through education for both the consumer and industry. Education for the industry in areas of Enology, Viticulture to Marketing and Promotion. They want to take Michigan Wines "to infinity and beyond!"
The Michigan Wine Collaborative spearheaded Michigan wines during our #Winestudio chats. I learned so much from them. If you plan on being in Michigan, don't hesitate to reach out to them and they'll guide you to the right AVA for your trip.
Michigan Wines
I got to taste three lovely wines from Michigan. A Riesling, Gruner Veltliner and a Chardonnay. They ranged in price from $19.99 to $30. Honestly, all well worth it.
St Julian Winery, Michigan Shore AVA
St Julian Winery is the oldest winery in Michigan. They were founded in 1921 by Mariano Meconi. They produce 250,000 cases of wine annually including a Kosher wine.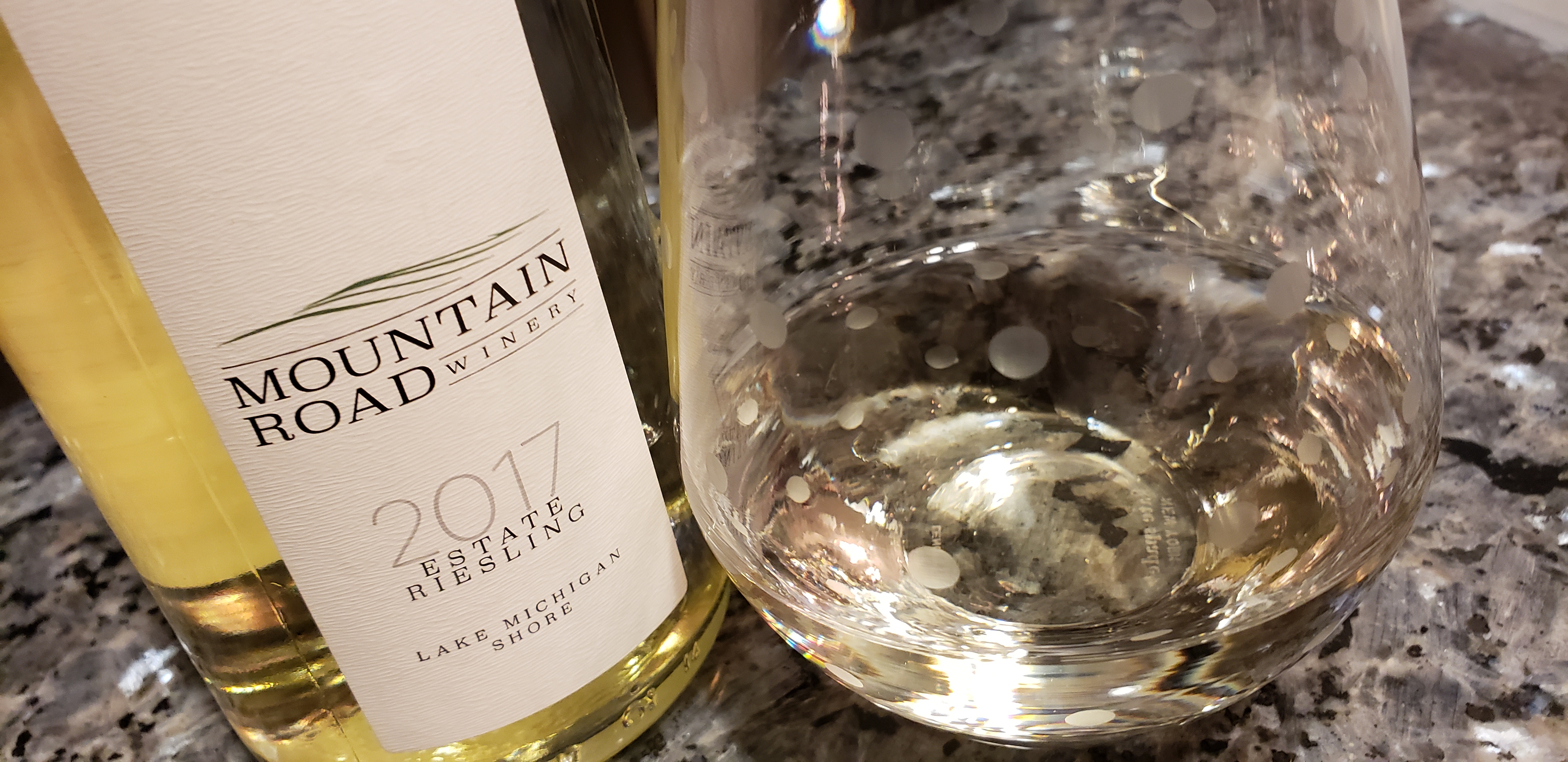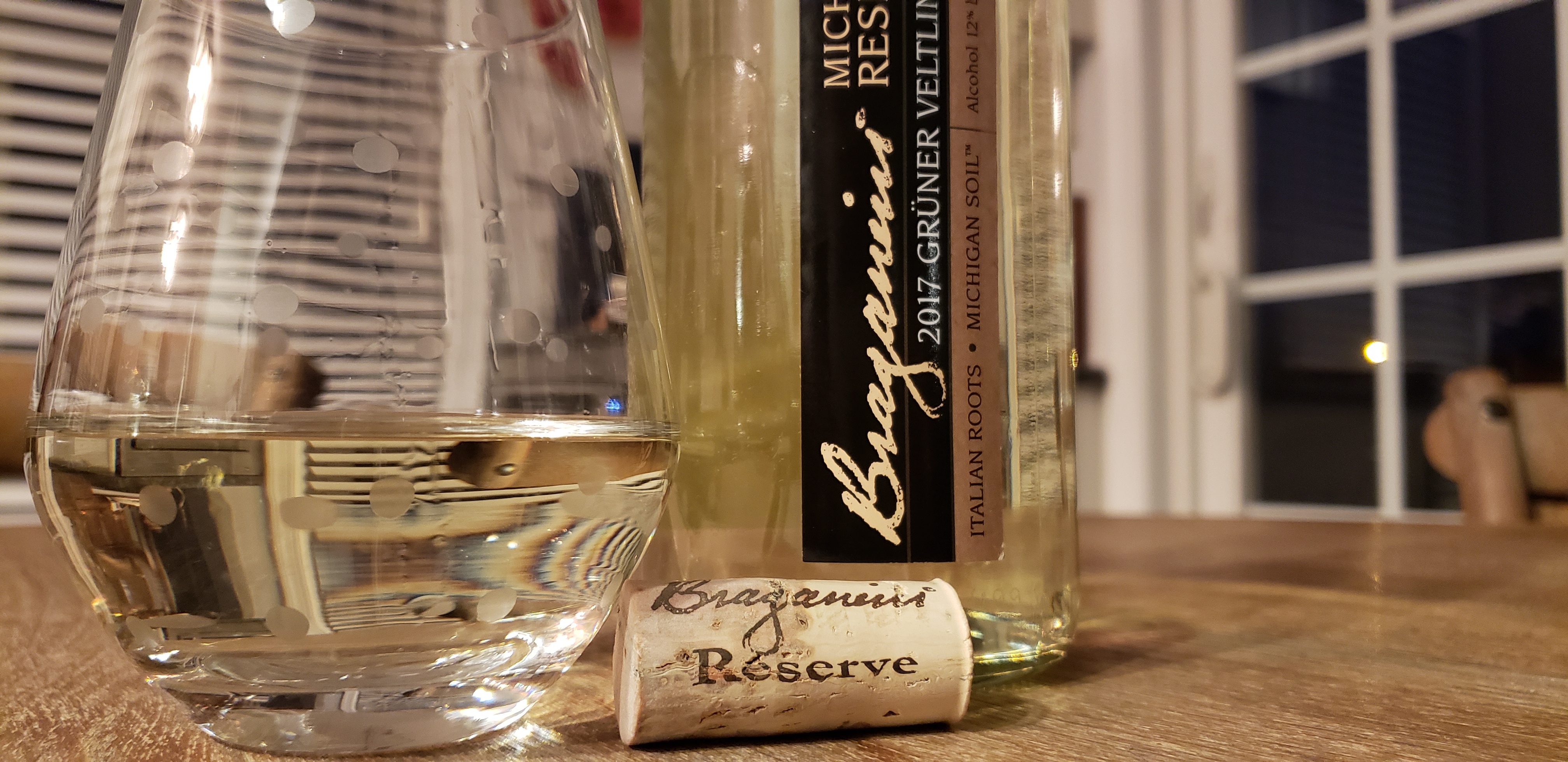 2017 St Julian Winery Mountain Road Riesling
For those of you who like the high acid punch some Riesling offer, you will enjoy this. With a slight hint of petrol on the nose, this Riesling has hints of orchard peach, citrus and tropical notes and white grapefruit. Well balanced and clean this Riesling will put a smile on your face as the acid bursts in your mouth and the flavors of the wine show themselves in layers as they finish in harmony. SRP $19.99
2017 Braganini Gruner Veltliner Reserve
This past summer I came into Gruner. I always enjoyed them, but I drank a lot of them. It was my new favorite white and this one didn't disappoint. This Gruner was awarded the 2017 Jefferson Cup for White Vinifera Wine. (Kudos!) Dry with nice racy acidity leads to expressions of green apple, white peach, orchard fruit, lemon and lime accompanied by nice minerality and salinity from the lake. SRP $19.99
Chateau Chantal
The Begin family opened Chateau Chantal in 1993 along with a B&B on the property. Located on Old Mission Peninsula it has one of the most scenic views of the Great Lakes and where else can you stay in a lovely B&B in a vineyard with incredible views in Michigan. Robert and Nadine Begin have an interesting past that led them together for follow Robert's dream of building a European style winery chateau. Robert was a Catholic diocesan priest for 12 years and Nadine a Felician Sister. They both seemed to leave those lifestyles in 1972 and married in 1974. The rest is history.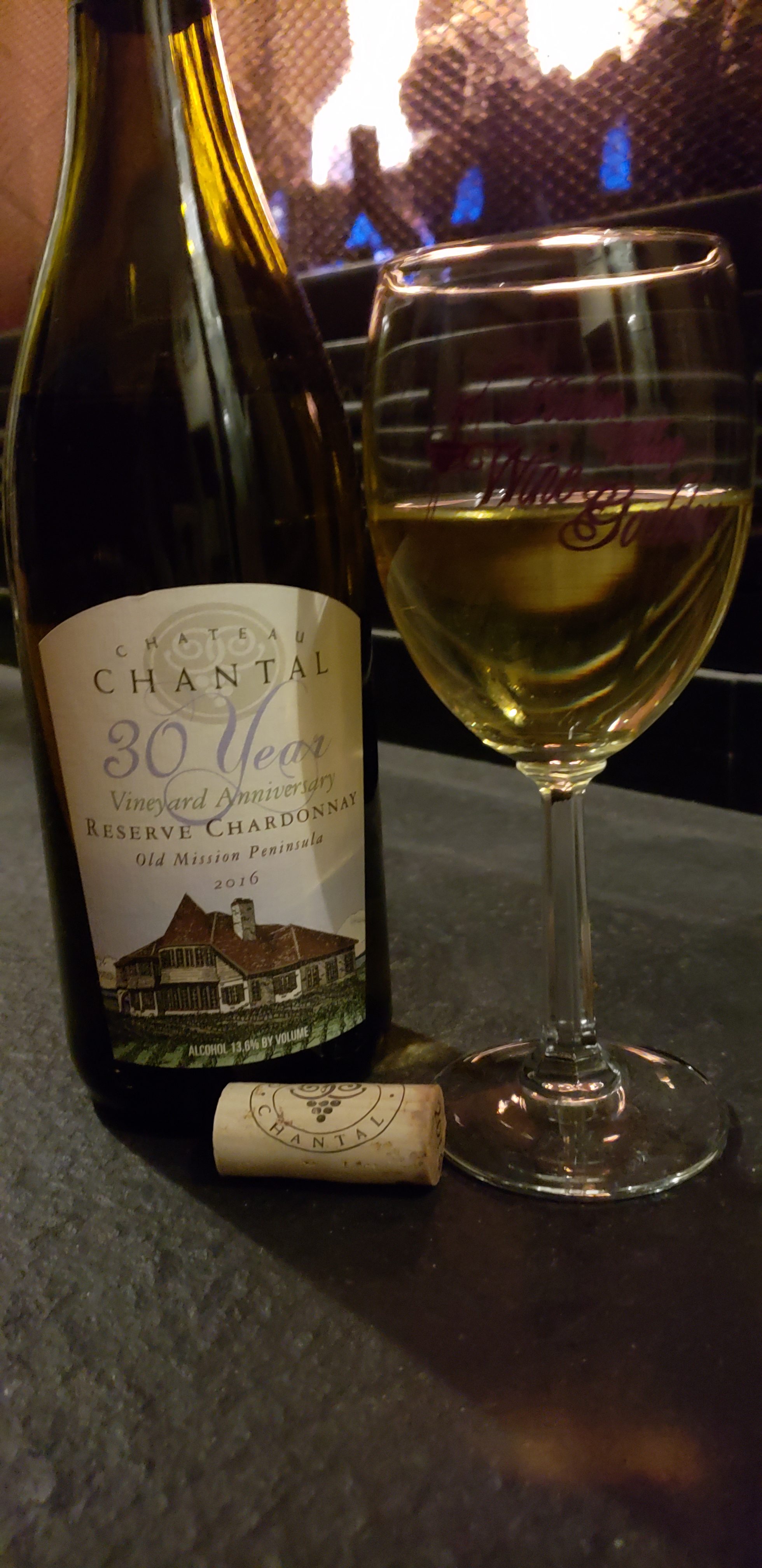 2016 Chateau Chantal Vineyard Anniversary Reserve Chardonnay, Old Mission Peninsula
This 30 Reserve Anniversary wine is named after the original block of their 1986 Chardonnay that Robert Begin planted as the first vines of the vineyard. The wine was aged in both French and American oak medium toast for 9 months. There are only 350 cases of this Chardonnay produced. With a buttery nose and nuisances of honeydew melon leads to a slightly heavy palate of green apple, lemon zest, melon and a touch of oak. This Chardonnay was very well balanced and lovely. SRP $30 – Happy Anniversary!