Looking Through Rosé Colored Glasses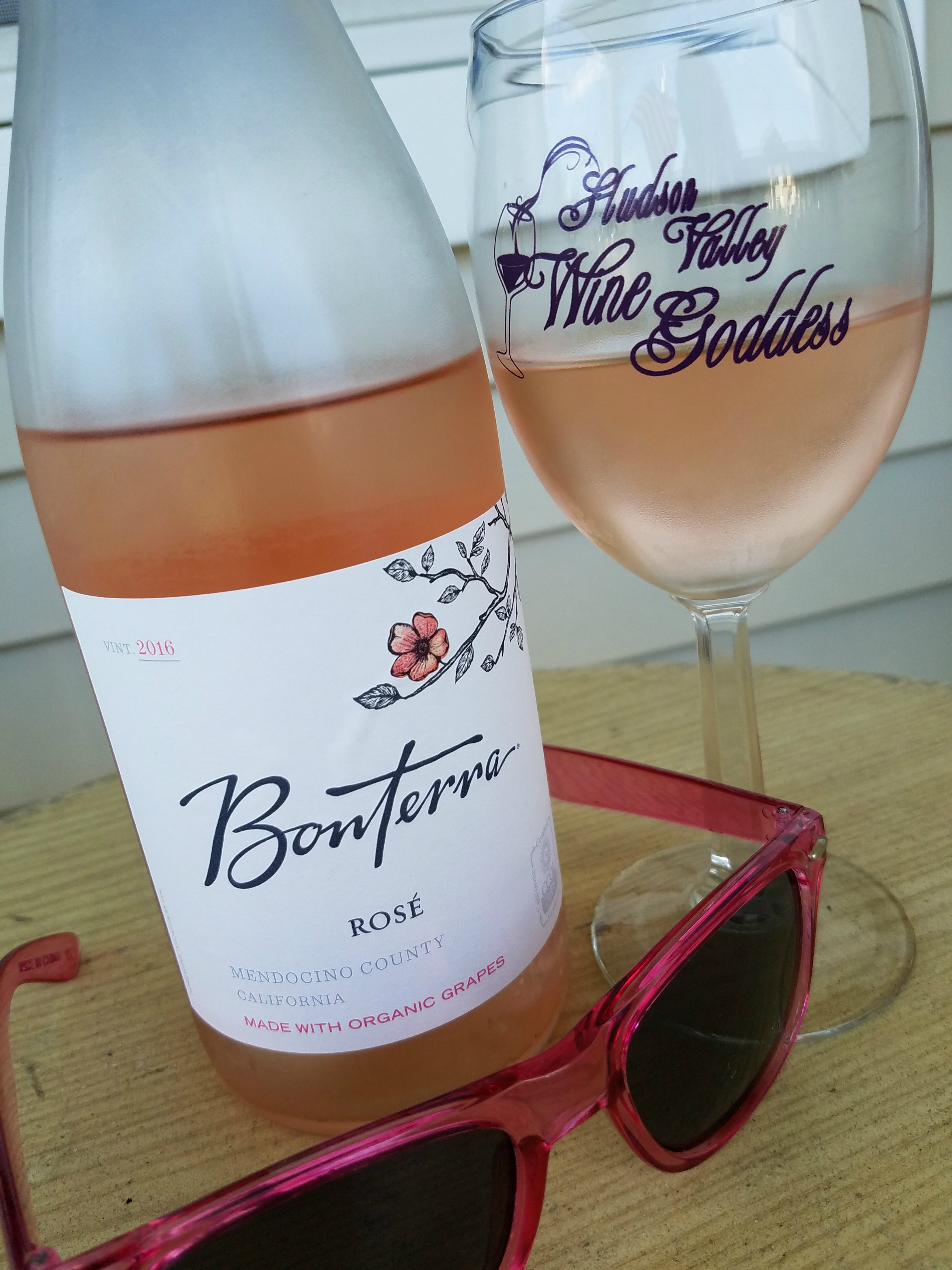 In 2016 Bonterra won Wine Enthusiast's American Winery of the Year so imagine how excited I was when the 2016 Bonterra Rosé showed up at my doorstep to taste for the June #winestudio program. Ya I was excited and honored. The folks at Bonterra wanted to make sure we looked hip and looked at everything through Rosé colored glasses they included a pair. I thought, this is going to be a fun tasting!
Let me tell you a little about Bonterra. They planted their first organic vineyard in 1987 and in 1993 they released their first vintage of organically farmed wine. This year, 2017 they are celebrating 30 years of organic farming. Congratulations to them! Their three vineyards (ranches) are certified Biodynamic by Demeter. What does that mean? It's something that takes years to achieve. They must adhere to Demeter's farm standard applying Biodynamic preparations and composts and increasing biodiversity. They have to be re-certified every year. To learn more about the Demeter certification visit http://www.demeter-usa.org/.
Their 2016 Mendocino County Rosé is a blend of 74% Grenache with some Sangiovese and Nebbiolo added. It's a beautiful shade of pink. The wine has aromas of pineapple, rose, strawberry leading to a beautiful complex palate of orange, watermelon, peach, strawberries and a hint of lime. As the wine warms up some pomegranate flavor chimes in. This wine is dry, smooth and nicely balanced. It was a limited release and unfortunately is now sold out at the winery. However, if you see a bottle of this Rosé in the wine store, grab it. You'll be glad you did!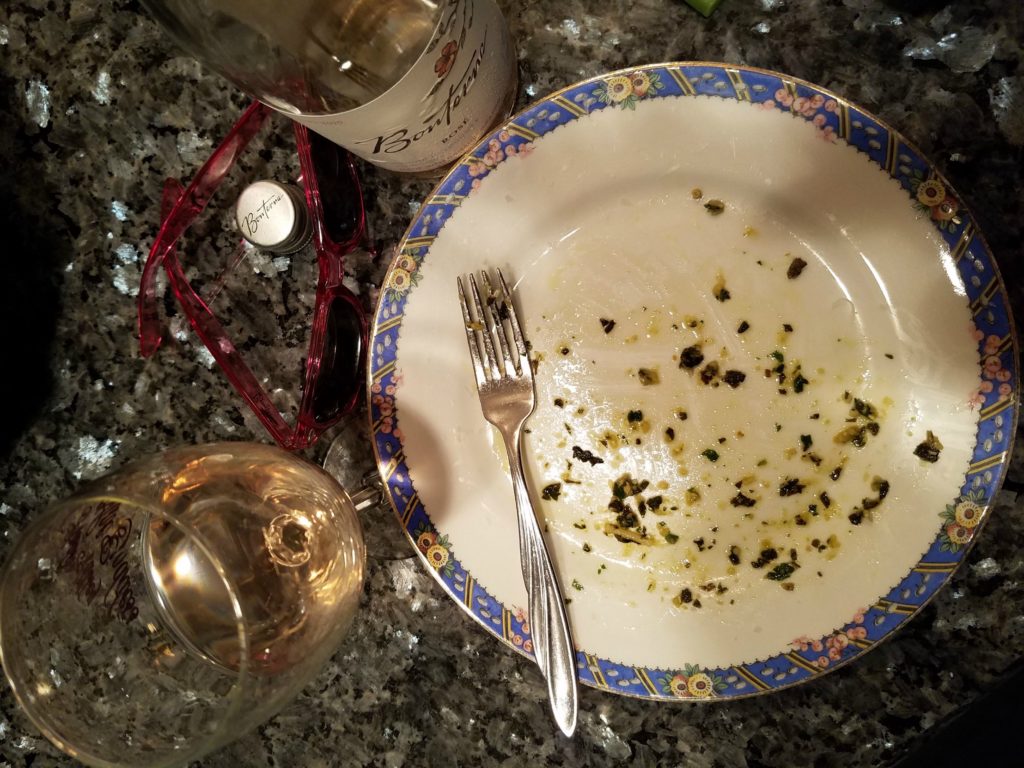 I did pair the Rosé with homemade pesto. As you can see, I forgot to take a picture of the full plate and I guess I was hungry.