13 Brunello and Rosso Di Montalcino Wines to Look For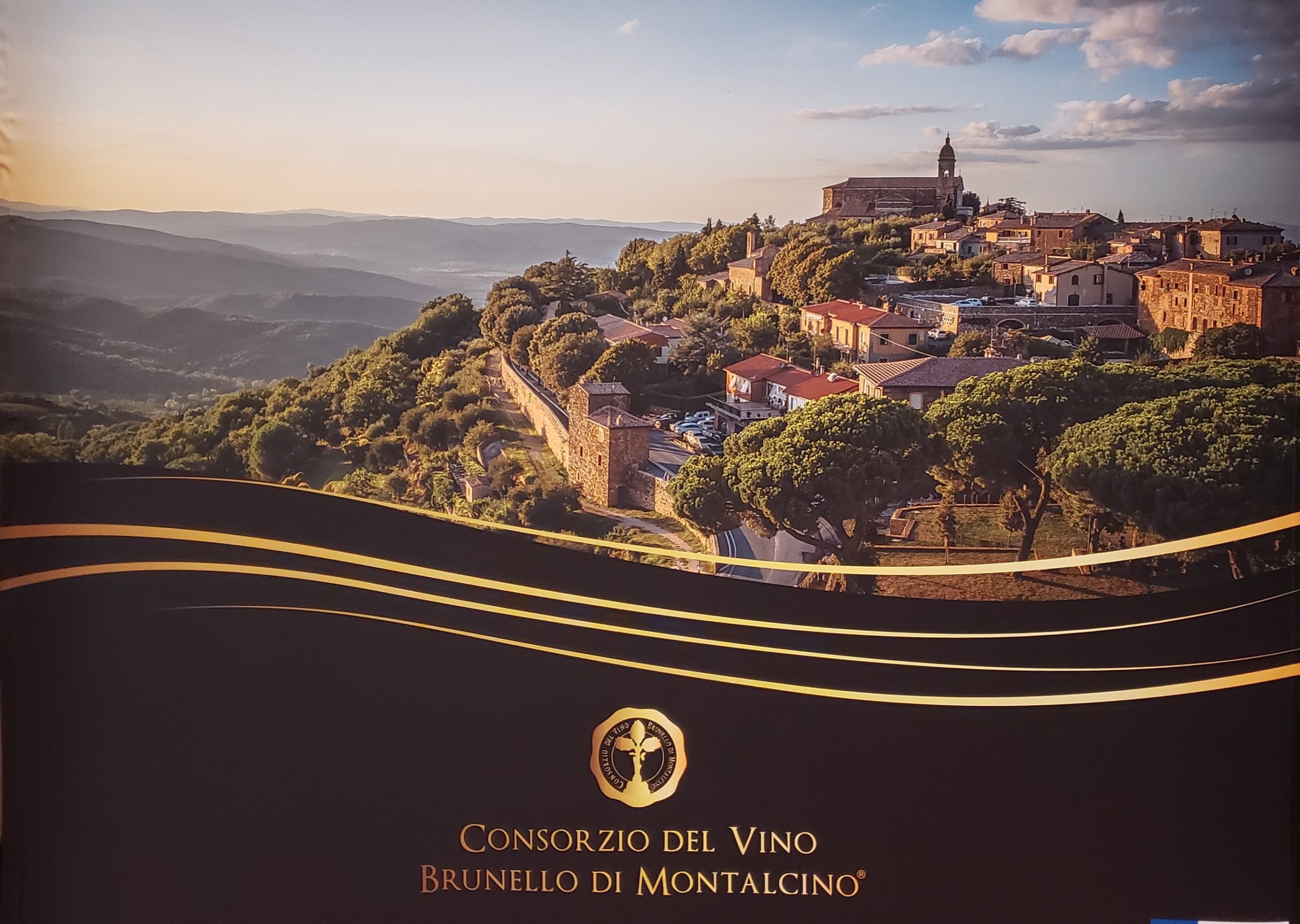 Last Monday I attended a Brunello tasting at Gotham Hall in New York City. I have to tell you, aside from the wine tasting, I am very lucky because these tasting are held is some of the historic and beautiful meeting spaces in the city. Gotham Hall was constructed in 1924 to house Greenwich Savings Bank move from the village to midtown. They were in the building until 1980. The architecture is pretty cool, both inside and out. Many of the characteristics of ancient Rome, like the Flavian amphitheater and the Coliseum are noted throughout. This made it a great space to host Benvenuto Brunello
Brunello di Montalcino DOCG vs Rosso di Montalcino DOC – The Difference
Both of these wines are made with the Sangiovese grape. Beside the difference of DOCG and DOC, one might wonder, what is the difference. They are both the Sangiovese grape right? Yes but……
DOCG is the highest designation of quality in Italian Wine. It stands for Denominazione di Origine Controllata e Garantita. There is usually a cap on yields and the government committee has to analysis and evaluate the wine before release.
DOC stands for Controlled Denomination of Origin. This guarantees the wine is from the place it states and produced under the strict guidelines to ensure quality and authenticity.
Now both Brunello di Montalcino DOCG and Rosso di Montalcino DOC are made with 100% Sangiovese. Here is the difference
Brunello di Montalcino DOCG
The Sangiovese grapes are all grown in the Montalcino area. The name Brunello can only be used if the grapes and wine come from Montalcino. The maximum yield of grapes are 8 tons per hectare and must be aged in oak casks for 2 years. After it is aged in oak, it must age in the bottles for 4 months and 6 months if the wine is a Riserva. Bottling must take place is the production area. The wines are released the 1st of January of the 5th year following harvest and 6th year following harvest for the Riserva. They can only use Bordeaux style bottles.
Rosso di Montalcino DOC
The Sangiovese grapes with this designation all come from Montalcino. The maximum yield is 9 tons per hectare and bottling must take place in the production area. Here is the difference….. The Rosso is released the 1st of September of the year following the vintage. They can only be bottled in Bordeaux style bottles.
Here are some of the wines to look for that I felt were good. One note is that the 2015 was a very good grown season in Montalcino, so some wines that are only made during good vintages were produced that year. Some are released others will be released soon.
Enjoy the slide show. Ask your retailer for the wines if you can't find them.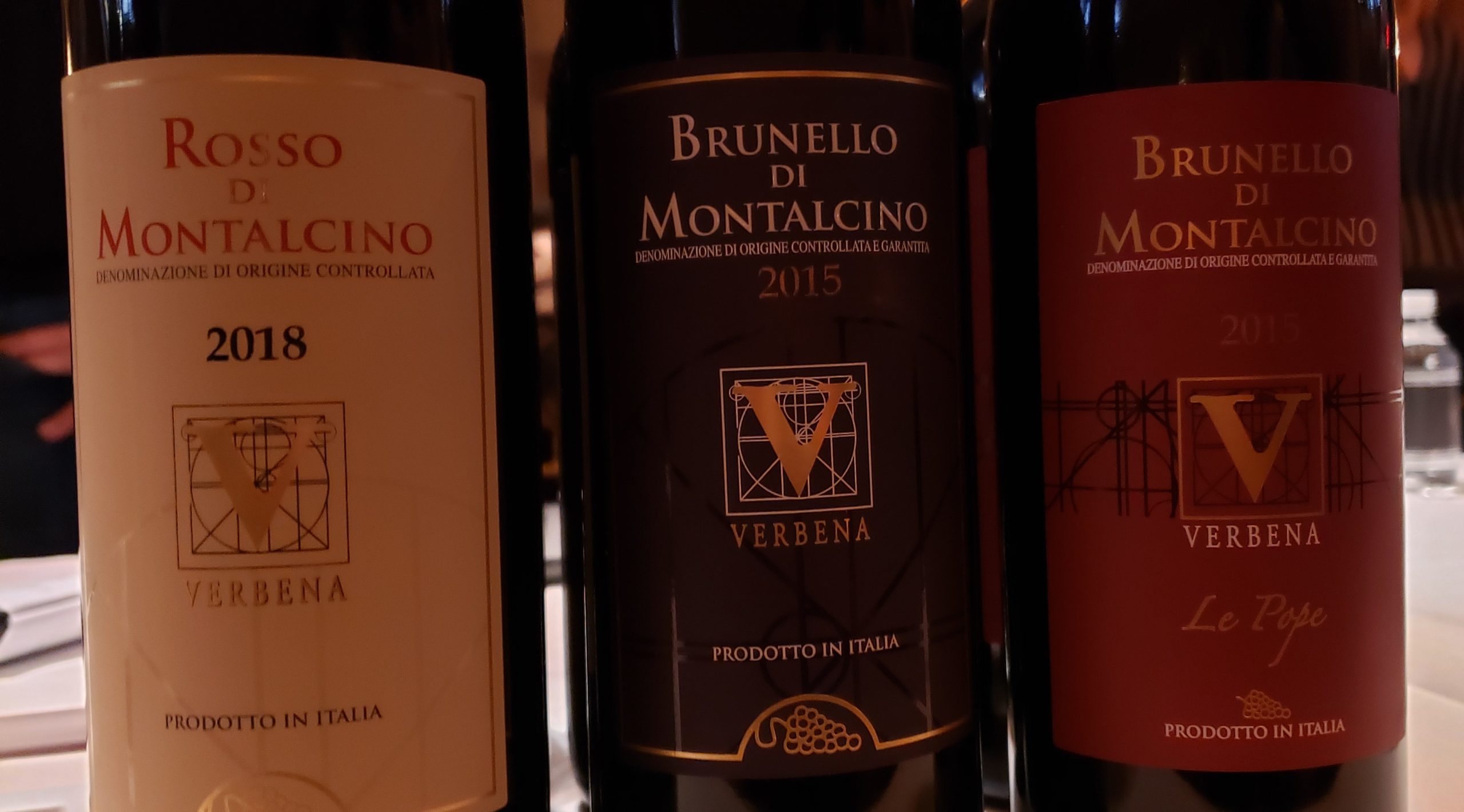 Verbena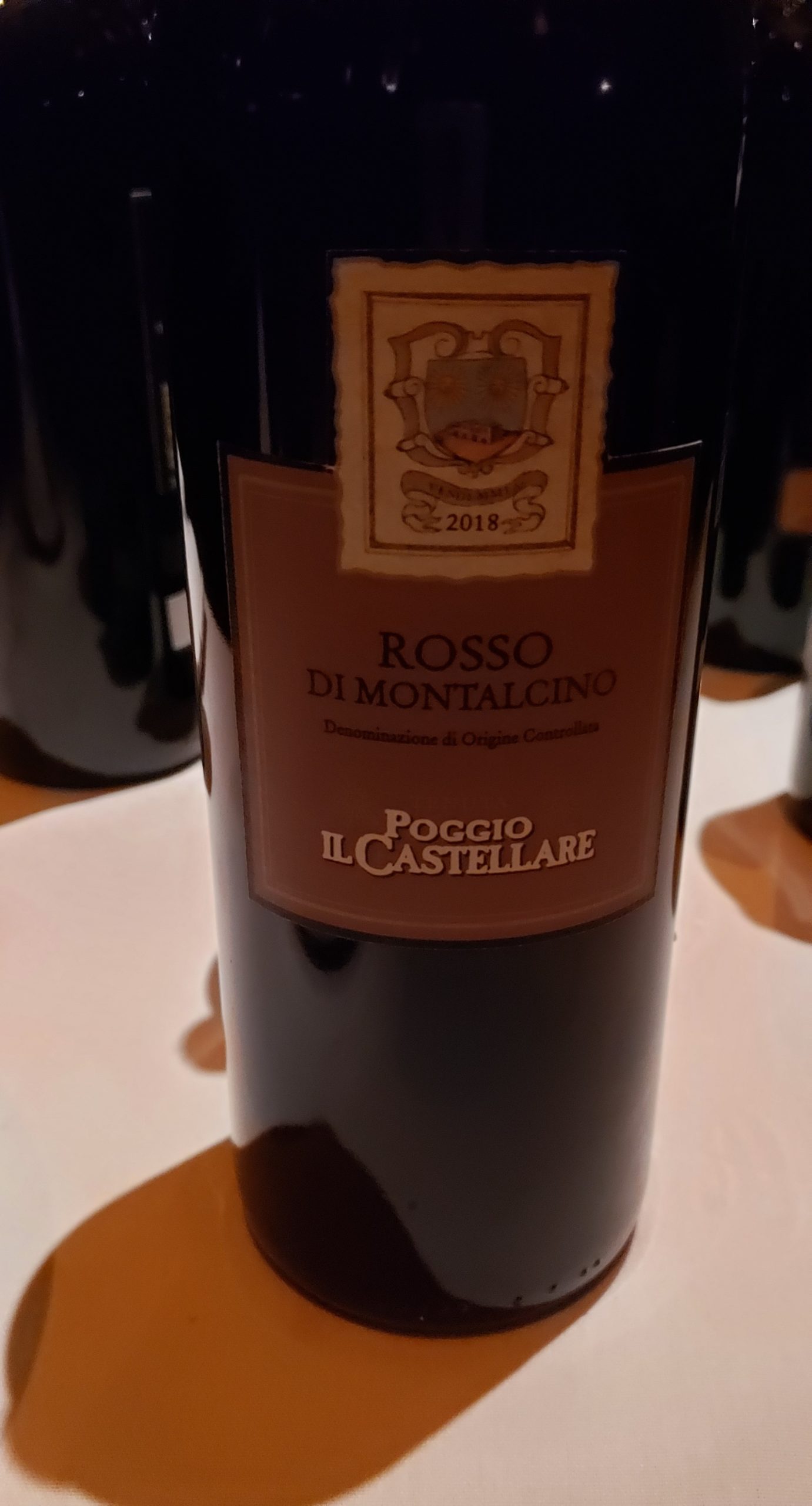 Poggio Il Castellare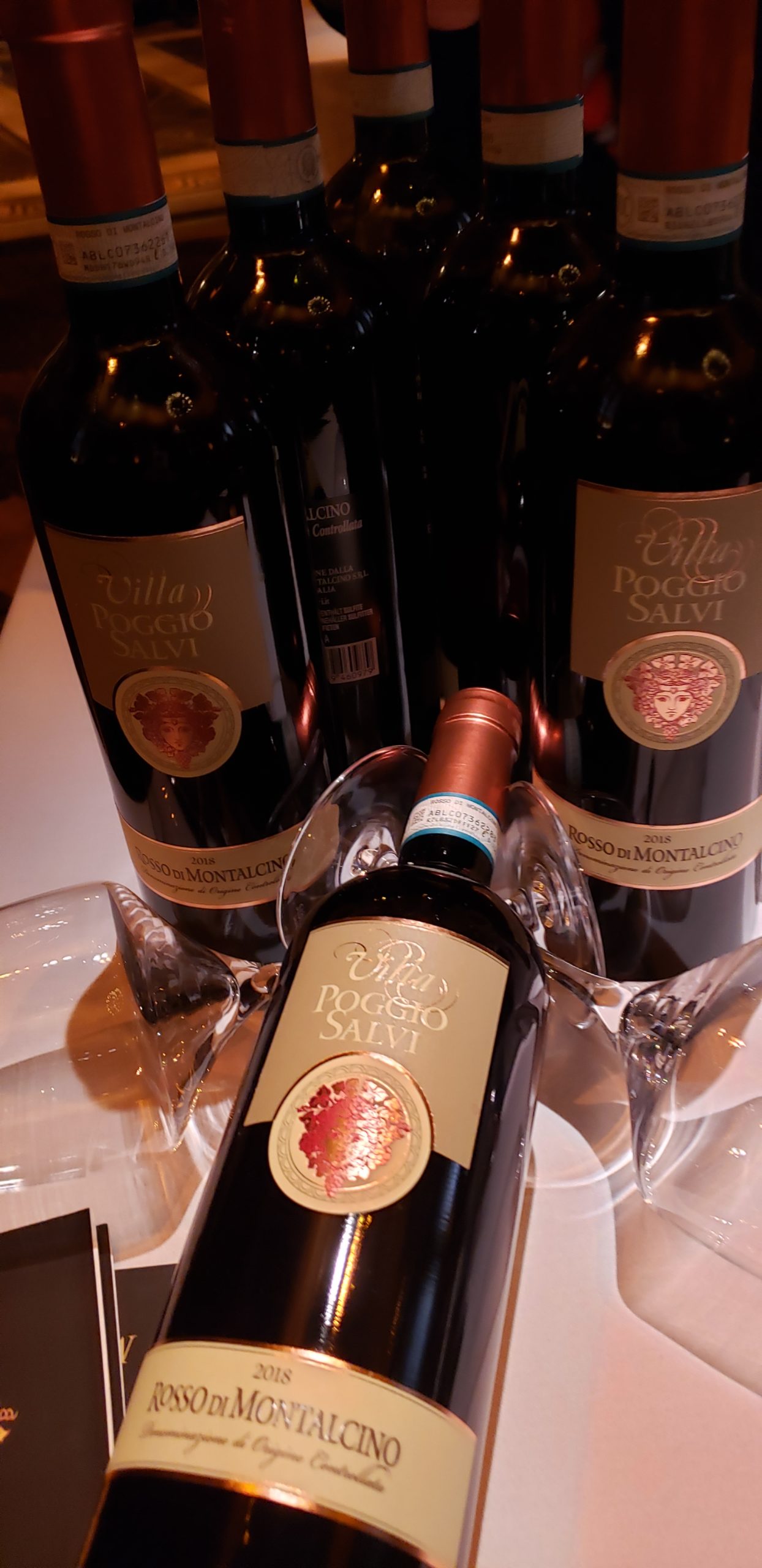 Villa Poggio Salvi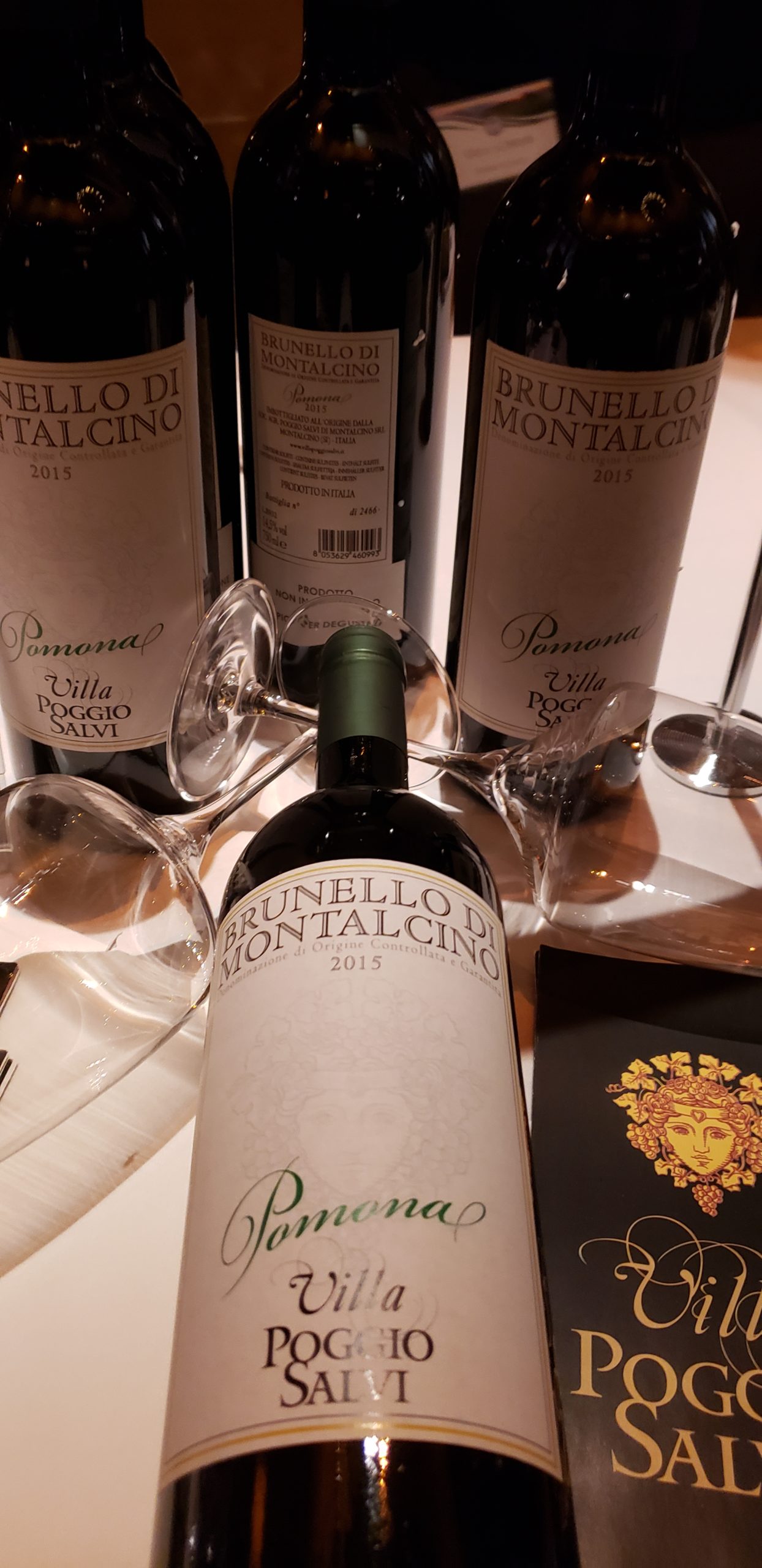 Villa Poggio Salvi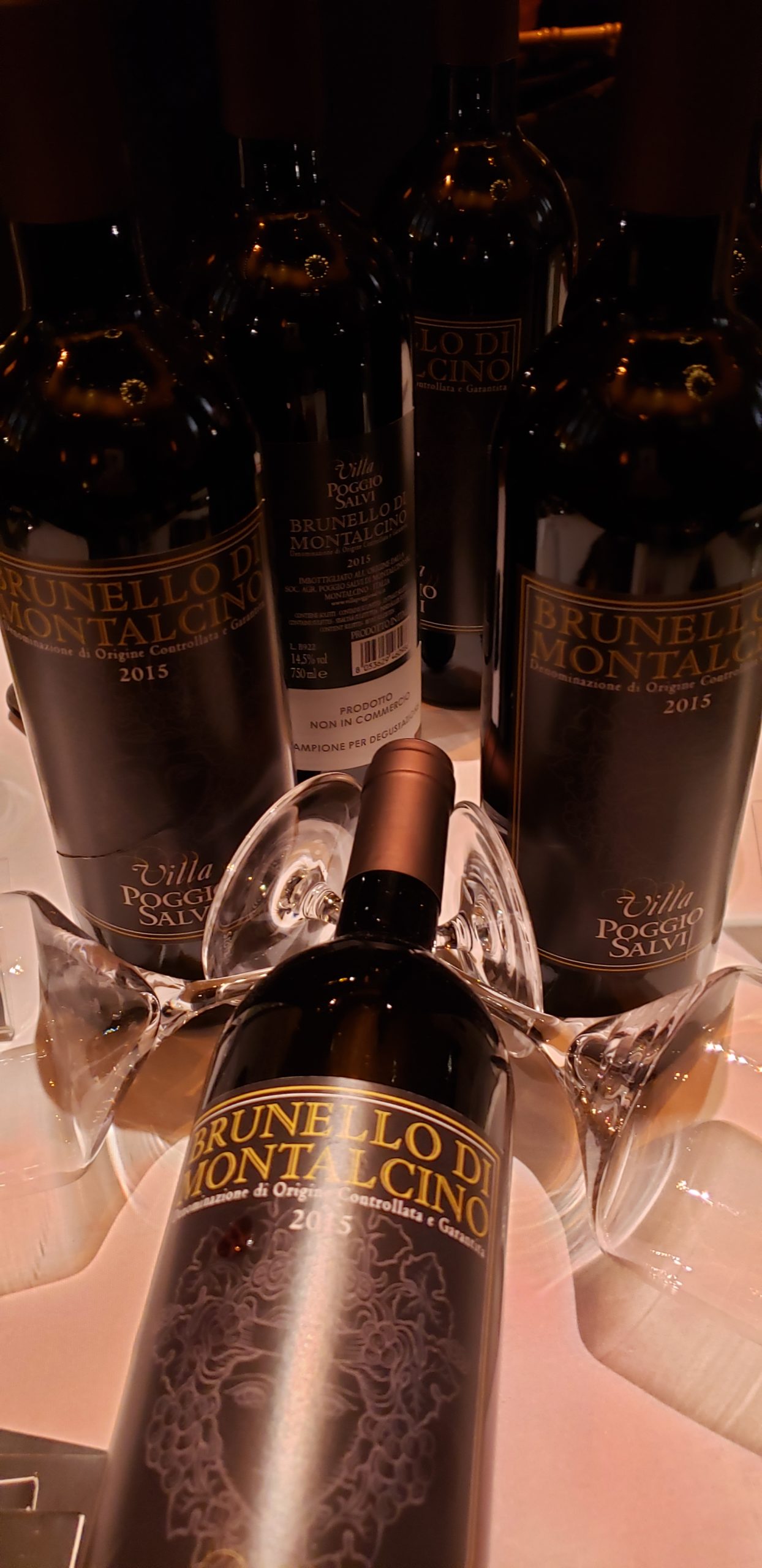 Villa Poggio Salvi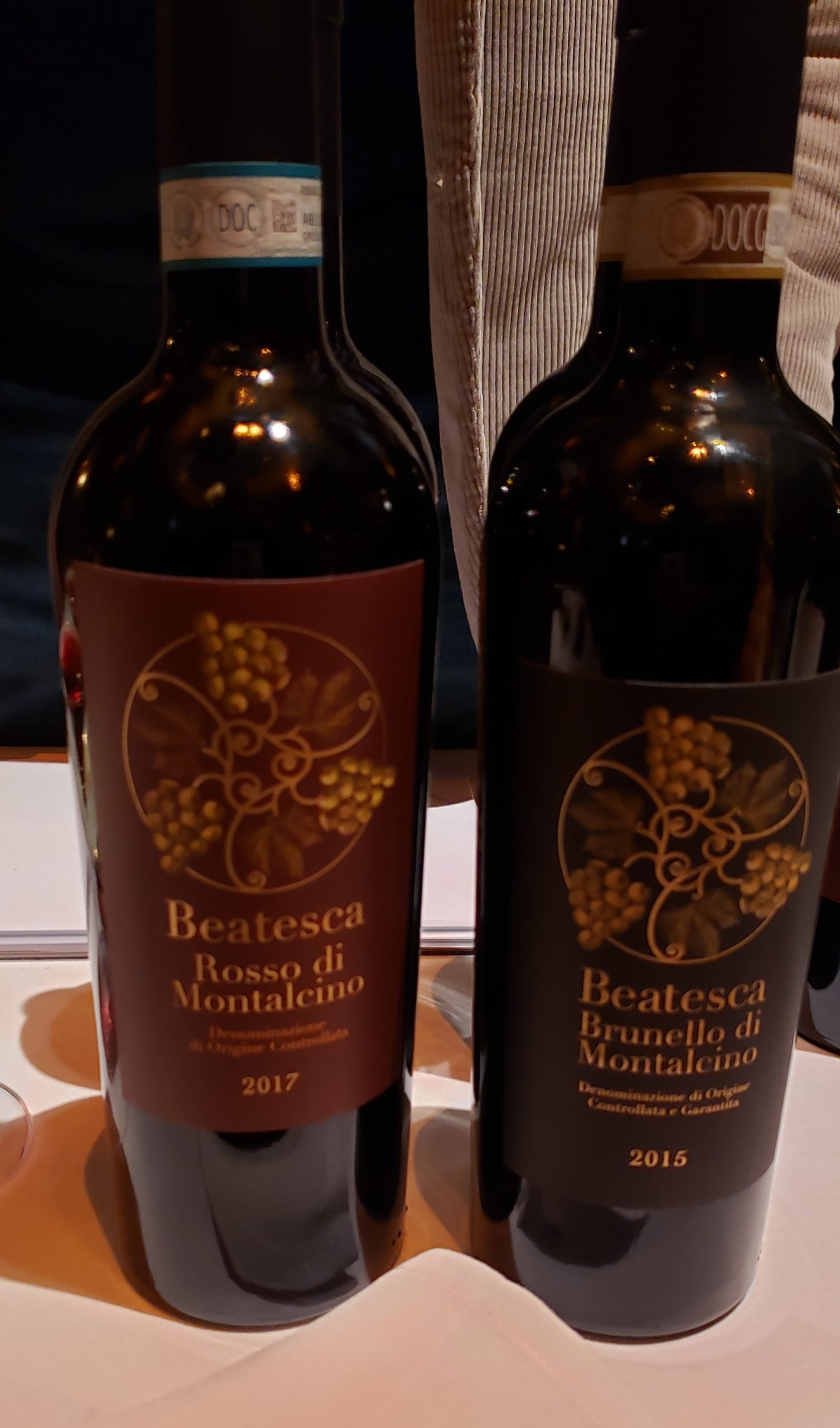 Beatesca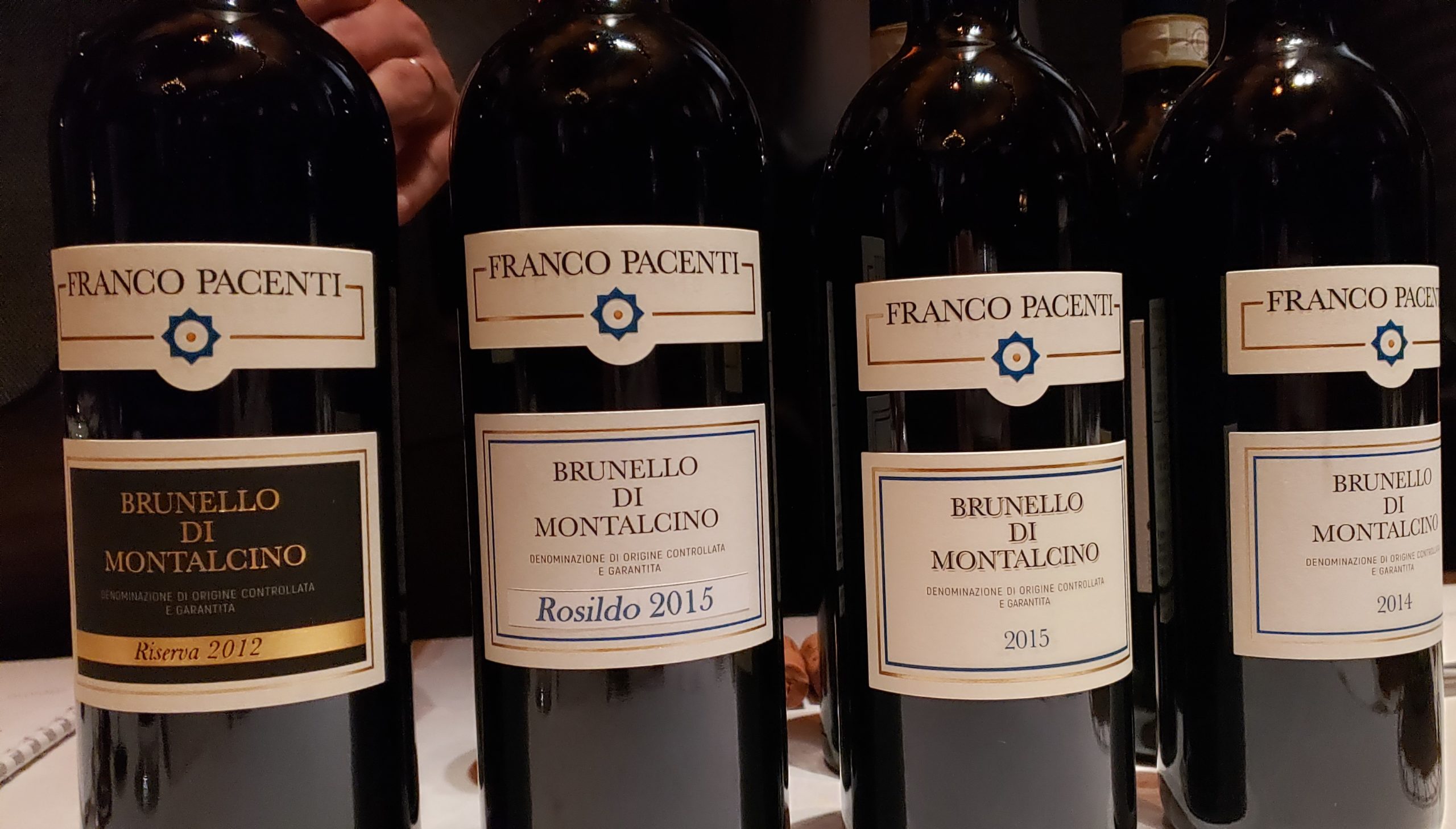 Franco Pacenti