Exploring the Super Tuscans of Ca' Marcanda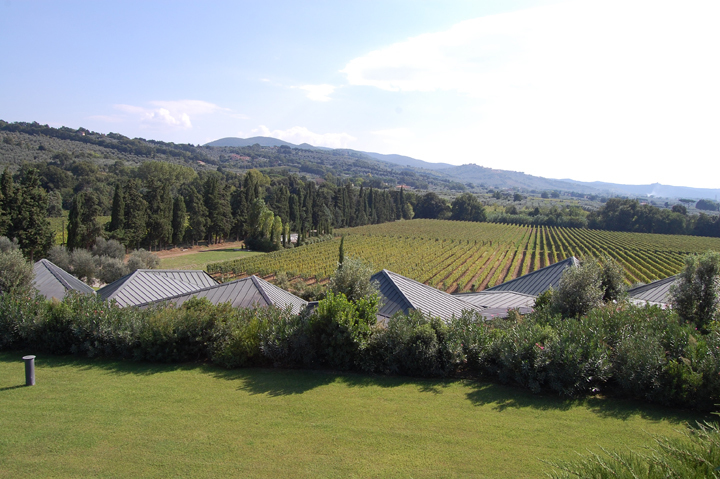 We have all heard the term used "Super Tuscan" but do we understand what that term means? Back in the day, producers were dissatisfied with the rules for making Chianti and blending a small percentage of white grapes into the wine. Winemakers stopped using white grapes in the blend and began to use other varieties like Cabernet Sauvignon. Soon these wines that were labeled "table wines" became the most sought after and expensive wines in Italy. They fall under the IGT classification. Today, since the "Super Tuscan" title has been worn out so to say, many of the wineries are marketing their wines as Bolgheri. This region is where th hillside vineyards and cool sea breezes produce a very distinctive terror.
I got introduced to Ca' Marcanda through #Winestudio which is an wine education program I participate in on Tuesday evenings. Ca'Marcanda is owned by the Gaja family located in Bolgheri, Italy, the birthplace of modern Italian wine. Angelo Gaja purchased his first property in Tuscany in 1994, Pieve Santa Restituta. In 1996 after 18 trips of negotiation, he purchased the historic 250 acre estate in Bolgheri in the western region of Tuscany and named it Ca' Marcanda. Ca' Marcanda in the Piedmontese dialect it means "House of Endless Negotiations" as a reminder of the 18 trips back and forth to negotiate the purchase of the property.
The Soils
Ca' Marcanda has two distinct soil types that influence the wine. Terre Brune meaning dark earth and Terre Bianche meaning white earth.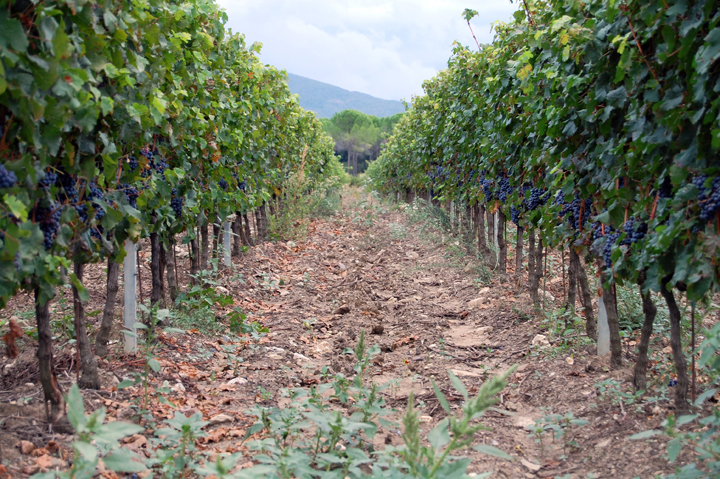 Terre Brune
Terre Brune is darker soil located in the lower elevations and closer to the sea where the soil is rich in minerals with clay and limestone. In the darker soil areas the roots have to stress and go deeper, with that, the deeper they go the clay content increases. This gives the wines great depth and complexity along with a more pronounced tannic structure.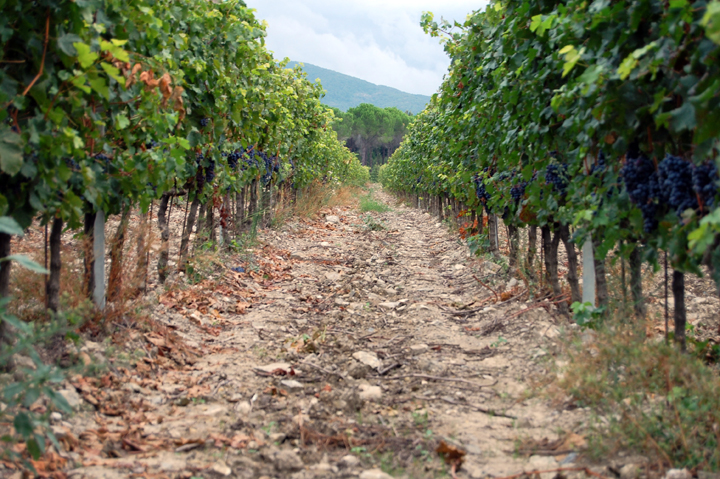 Tere Bianche
Terre Bianche soil is located closer to the hills. Here you have calcareous clay, limestone and the soil is well drained. This soil is ideal for producing long lived wines.
The Wines
The Aesthetics are very important to the Gaja family. Great thought was put into the colors and labels on the bottles. As we explore the wines we will explore the colors of the labels and what the thought process is behind them.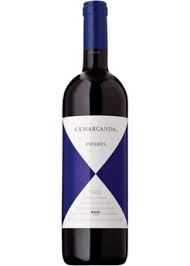 2015 Ca' Marcanda Promis
Label color is Blue and White and denotes commitment, expectation, fulfillment and hope. This wine is a great entry point into Gaja family Super Tuscan wines.
Blend: 55% Merlot
35% Syrah
10% Sangiovese
Aged: 12 months in slightly used barriques. Bottle aged until released.
Soil: Terre Brune
Aging: Recommended aging 5 – 10 years or drink now.
Tasting Notes: Aromas of dried garden herbs, sage and thyme, black fruit. Opens nicely on the palate with well integrated soft tannins and flavors of black cherry and black berry with a hint of licorice on the finish. Went great with pasta and Pecorino Romano cheese.
Price: $48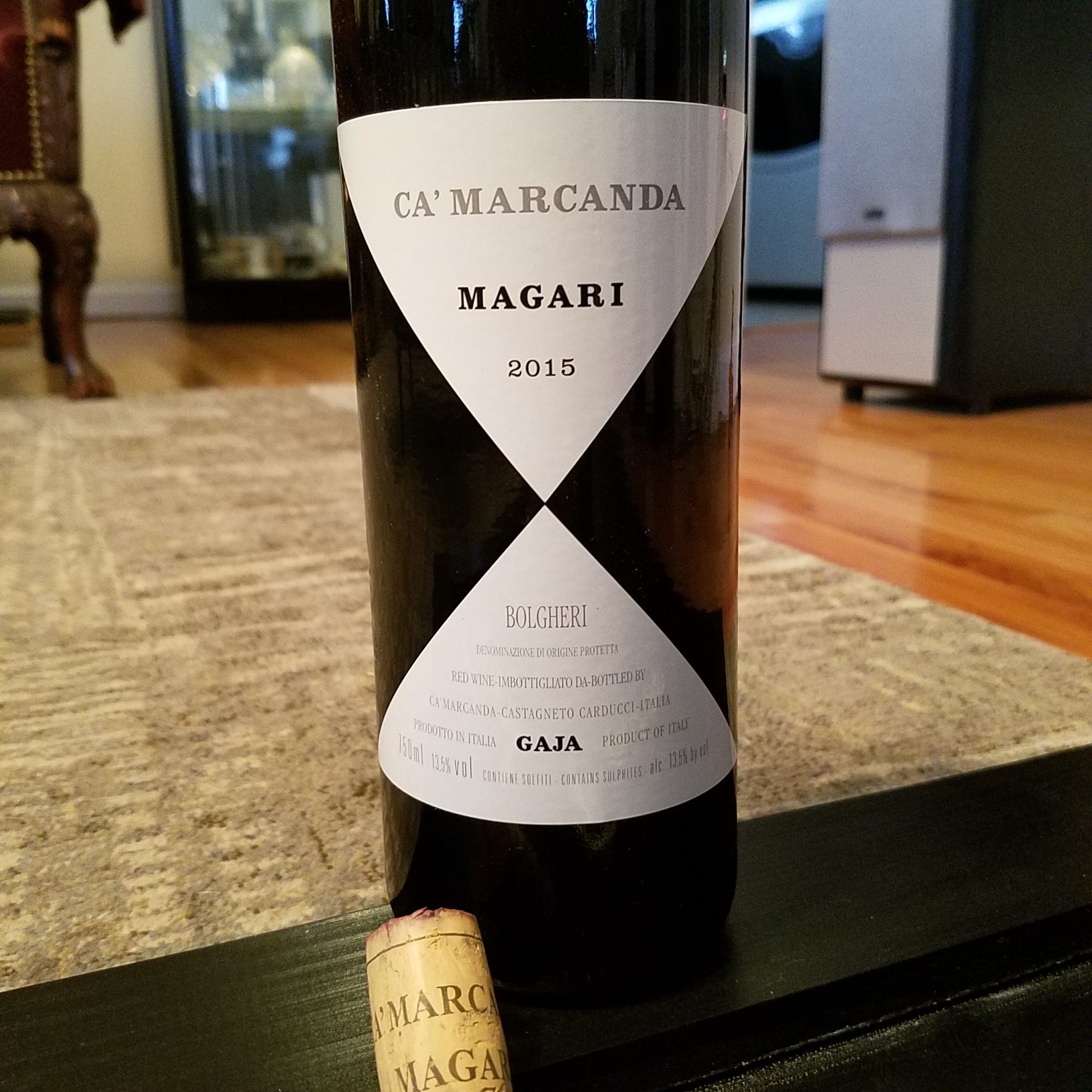 2015 Ca' Marcanda Magari
Magari means "what if" if only it was true which is a expression used often in Italian to express desire, hope and a vision for a bright future.
Label color black and white is the Gaja family's favorite colors.
Blend: 60% Cabernet Franc
30% Cabernet Sauvignon
10% Estate Petit Verdot
This 2015 blend marks a change in the previous blends as Cabernet Franc the dominant grape.
Aged: Oaked aged for 12 months and bottle aged prior to release
Soil: Terre Brune
Aging: Recommended aging 10 – 15 years
Tasting Notes: Aromas of blackberry, and chocolate with firm tannins and flavors of dark fruit and a touch of blueberry.
Price: $65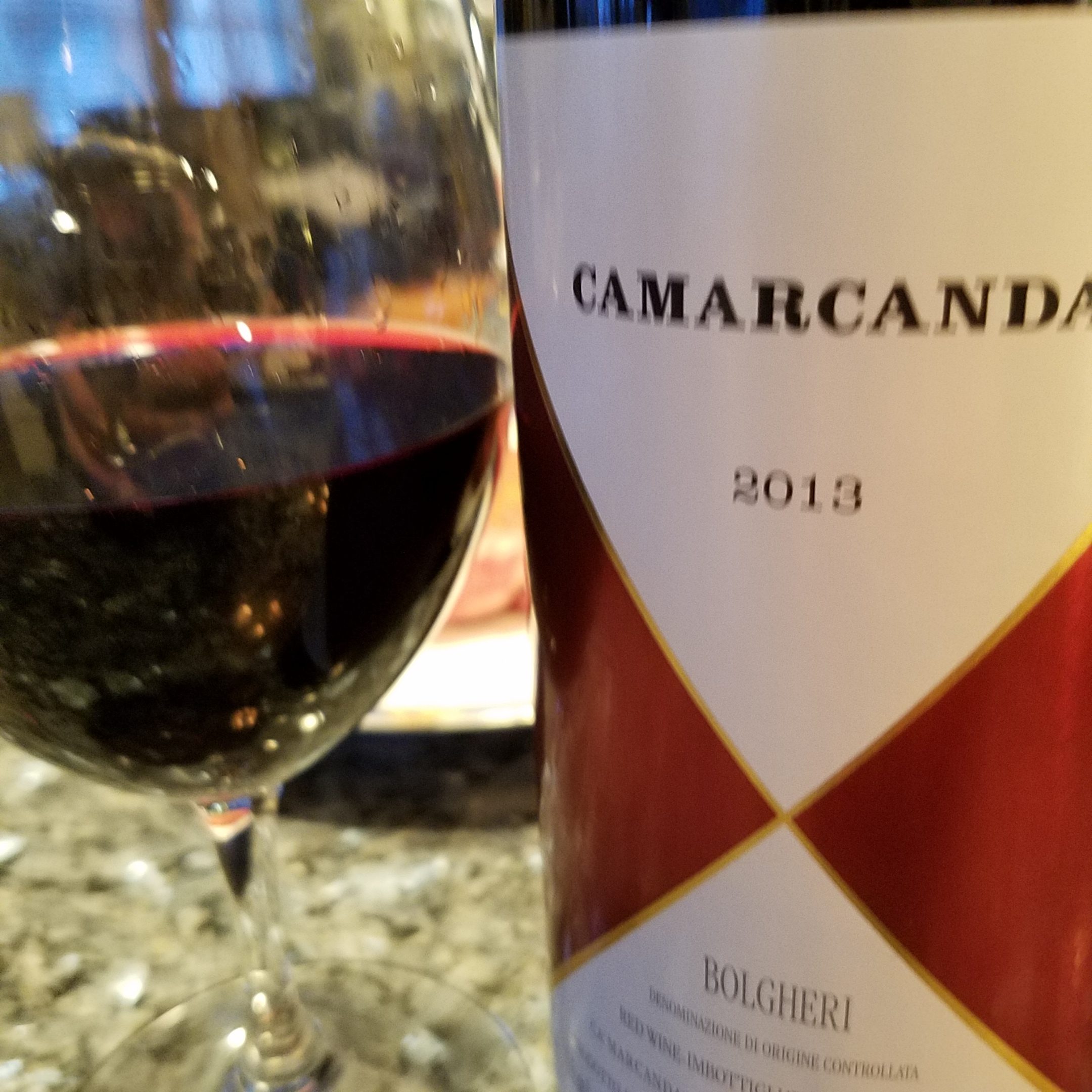 2013 Ca'Marcanda Camarcanda
This is the flagship wine and only produced in exceptional years. Label is red for strong and powerful.
Blend: 50% Merlot
40% Cabernet Sauvignon
10% Estate Cabernet Franc
Aged: 18 months in slightly used barriques and 12 months in the bottle before being released.
Soil: Terre Bianche
Aging: Recommended aging 15+ years
Tasting Notes: Beautiful aromas of black fruit escape the bottle. As the wine is poured into the glass, tobacco, vanilla bean and black pepper notes come to the surface. As the wine opens there is a hint of mocha. The palate is full of red and black fruit with firm tannins, layers of cassis, blackberry, plum and fig.
Price: $145
What can we expect in the future from the Gaja family. Perhaps Sicily and Mt. Etna.