I am so excited!! I am going to be a guest tomorrow morning on "Good Morning Friday with Ed & Marie LaDuca Show" on WCFA in Cape May.
Don't worry, if you aren't in Cape May, NJ you can listen online streaming here http://v4.mystreamplayer.com/wcfa .
I am going to be talking about wine of course but also about the book I have coming out early summer, fingers crossed "Hudson Valley Uncorked". No segment so close to Mother's Day would be complete without talking about wine and wine gifts for mom.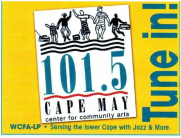 Join me on the radio Friday morning at 8:15am, or streaming from your phone or computer. Unfortunately there is no call in number, so if you have any questions, just tweet them to me on twitter @hvwinegoddess
See you on the radio!!