Cava from Carinena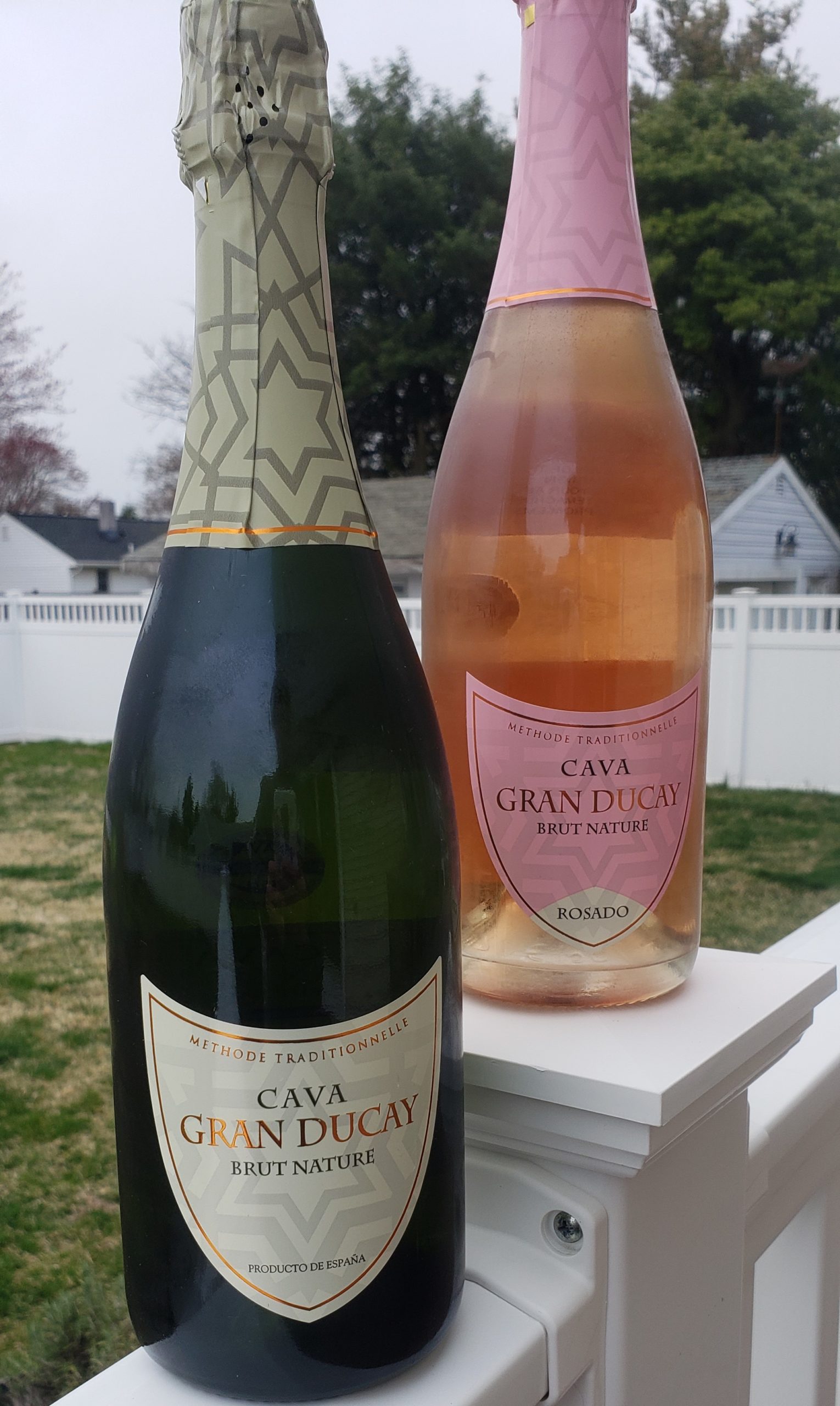 I love Cava! I am not sure when my first taste of Cava was, but I was hooked. For those not familiar, Cava is a sparkling wine made in Spain, usually in the Catalonia region. Traditional Cava is made with the three indigenous grapes Macabeo, Xarel.lo and Parellada. Cava is also made from other grapes as well. It is made in the traditional method where the second fermentation happens in the bottle.
Carinena is a region in northwest Spain between Barcelona and Madrid. It is also one of the few regions outside of Catalonia that is Protected Designation of Origin Cava. Gran Ducay Cava is one of the few that have been certified by the Regulatory Council of the Protected Designation of Origin Cava in Aragon. In a nutshell, this means they can legally make Cava and call it Cava and it is damn good!
Gran Ducay is part of the Cooperativa Vinicola San Valero that was founded in 1944 by 60 winegrowers. Today they have about 700 members. In 1986 the winery's winemaker Javier Domeque who was trained in the Penedes began making Cava just for the members of the cooperative. Realizing how good the product was they created Bodegas Gran Ducay to bring the product out to the public. Gran Ducay is one of the few Cavas certified by the Regulatory Council for Cava PDO in Aragon.
What Name and Soil Have In Common
The name Gran Ducay is a reflection of the terroir of the region. Monte Ducay is the unique soil of the area. It's a deep stony soil with both heat retention and cooling properties. The stones allow the water to filter down to the lower layers of the earth. This prevents ponding and allows the water to stay in the ground longer. The stones also accumulate heat from the sun and disperse it at night to the vines.
I don't get too fired up crazy about all wines, but I have to say the two Cava's I tasted I went nuts! Talk about over-delivering. Both of these retail for $10.99. I will be buying a case of each and will be calling it my "house" sparkling wine. You don't need a special occasion to drink bubbles, everyday is a special occasion. I'll be polishing my saber because I have a lot of bottles to practice on.
One item to note: Brut Nature is the term that describes the level of sweetness in the sparkling wine. Brut Nature means no dosage was added after disgorgement. It is the driest category of sparkling wine.
Gran Ducay 2013 Brut Nature Cava –
This Cava uses the traditional blend of Macabeo, Parellada and Xarel.lo and is aged for 9 months before being disgorged. Lovely minerality with notes of white flowers, green apple and hints of citrus.
Gran Ducay 2013 Brut Nature Rosado –
This Cava is produced with 100% Garnacha and aged for 9 months before being disgorged. Nice light salmon in color with fine bubbles. This wine will bring excitement to your day. Hint of brioche and sweet cherries on the nose moving to strawberry fields in your mouth with hints of minerality and orange peel.