Celebrate Bastille Day with Luxe Rural Rose from Domaine Paul Mas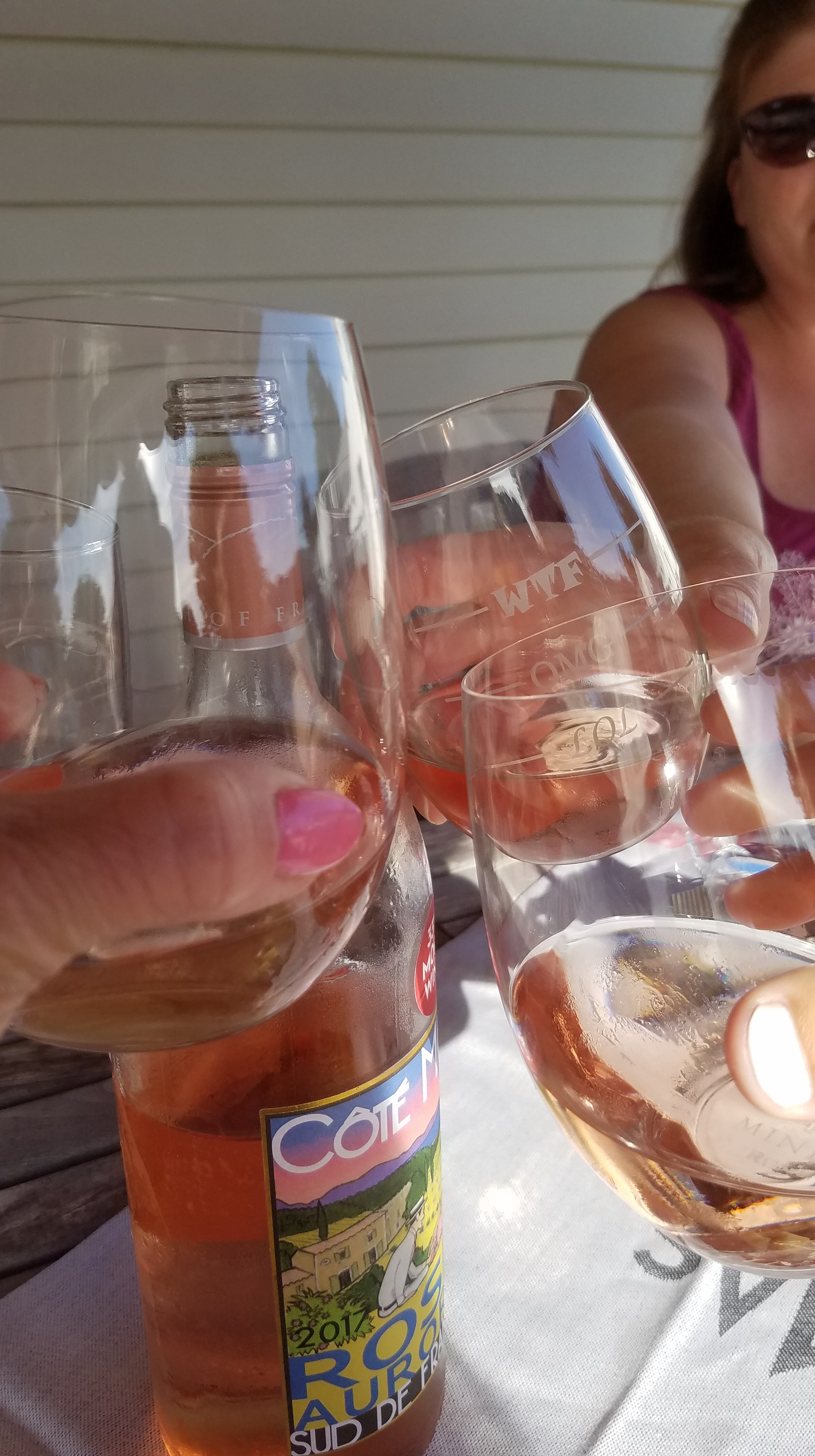 Bastille Day is the celebration of the storming of the military fortress and prison Bastille on July 14, 1790. This was a turning point of the French Revolution and a celebration of the unity of the French people.
Today it is celebrated by a miltary parade and parties throughout France. Why not celebrate with the Frenchman himself Jean-Claude Mas. Jean-Claude produces wines from the Languedoc region of France where the regions terroir meets modernity. His wines are great expressions of what the Languedoc region offers. Wines that give pleasure in their youth and become exceptional with aging. His wines are an everyday luxury and best of all they are very reasonably priced.
A little background on Jean-Claude, he grew up in the vineyards as the son and grandson of grape growers.He produced his first wines from a 35 hectare plot of vines inherited from his father. Today he owns 12 estates in the Languedoc- Roussillon covering 700 hectares. In addition he manages 1500 additional hectares.
Planted are 45 different grape varieties, each giving different expressions into the wine. Each vineyard is treated with TLC and is given what it needs to produce quality grapes. For instance, in Limoux at Domaine Martinolles some vineyards are planted with cereal crops and leguminous plants before they replant them with vines. This is the natural way to bring the organic material back into the soil that the previous vines depleted. Jean-Claude has great passion for his vines and visits each estate vineyards every week to check on the health of the vines. He is called the "pioneer for the 'New Languedoc'," raising the profile and quality of the region's wine.
Jean-Claude's wines are great for everyday enjoyment. Whether celebrating and event, or wine o' clock, his luxe rural wines will put a smile on every face. Luxe Rural is an appreciation of the simple pleasures of life, something we all need to do every day.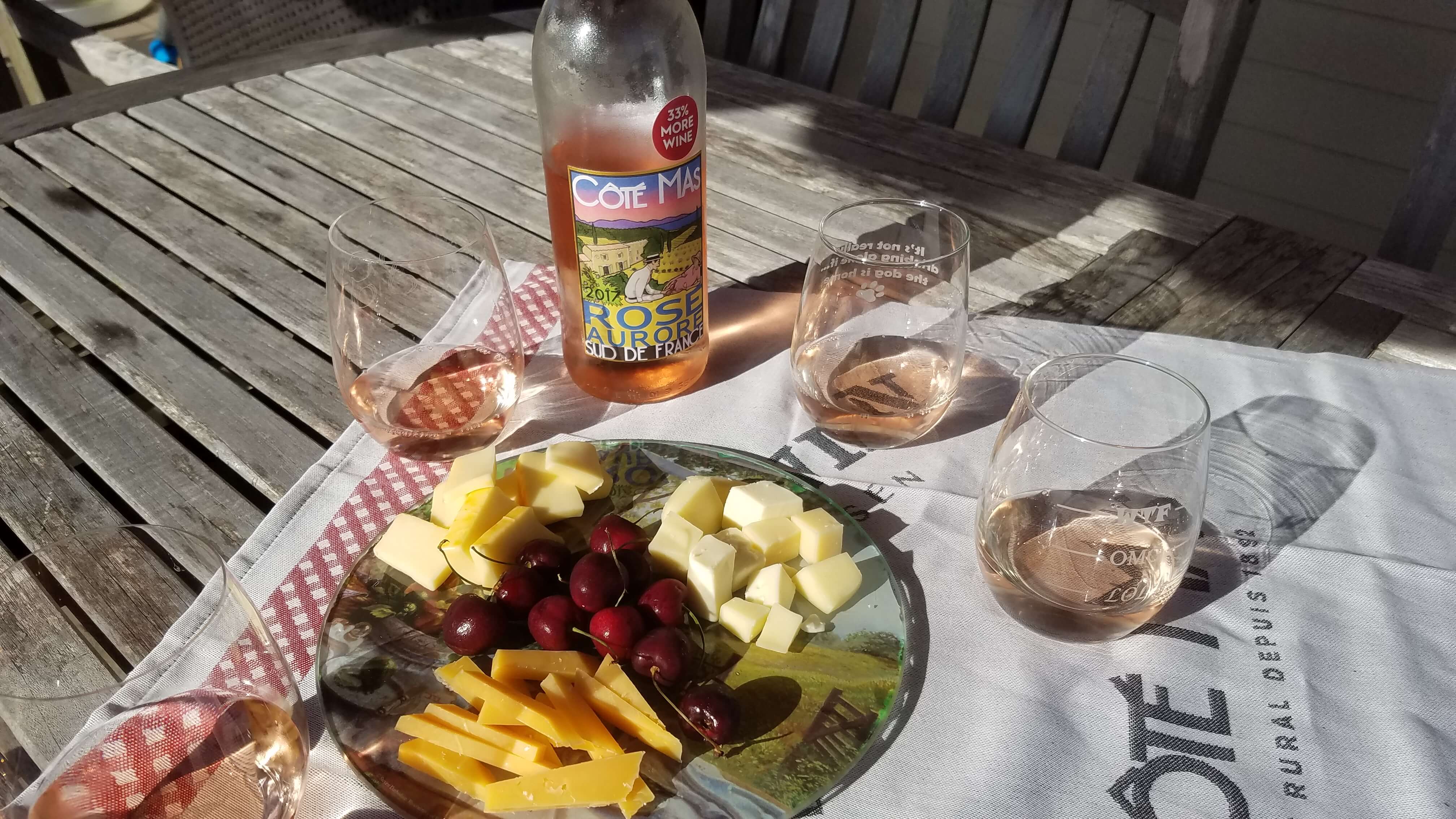 Domaines Paul Mas 2017 Cote Mas Rose Aurore is the perfect wine for celebration of any kind, like friendship as we did one evening. The beautiful label on the front originates from a pastel drawing in the Art Nouveau style of the original Domaines Paul Mas family estate. He worked with an artist that had the Toulouse Lautrec style to create the label.
Once past the label and one sip and the comments were "this is a lovely great everyday Rose." It's fresh and easy drinking with a blend of 50% Grenache, 30% Cinsault an 20% Syrah. It has a nice pink color bringing excitement to the wine. Aromas of strawberry, and some floral hints leading to a well balanced palate with flavors of watermelon, strawberry, and cherry.
While most wine comes in 750ml, this Rose is the only 1 liter format in distribution in the US to signify wine is meant to be shared and enjoyed with friends. The wine retails for $12.99 / 1 liter.