Celebrate Love on Valentine's Day with Anna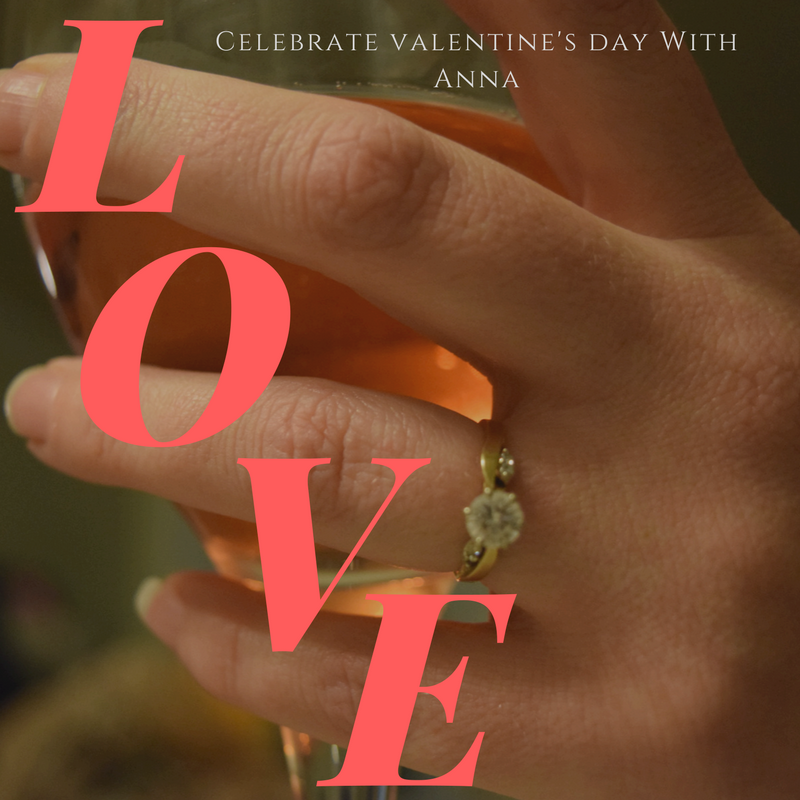 Valentine's Day, a day of love, flowers, chocolate and bubbles. Such thought goes into this day whether you are proposing, celebrating your relationship or celebrating many years together. You want the day to be perfect and it doesn't have to break the bank, but it has to taste good, look pretty and perhaps have an element of surprise. 
That is where the hidden gem of Cava comes into play. Cava is a sparkling wine made in Spain in the traditional methode where the second fermentation happens in the bottle, just like Champagne but a third of the cost. Traditionally Cava is a blend of native grapes of Spain; Parellada, Maceveo and Xarel.lo, but the Anna de Codorniu brand also produces a Rose that is made from Pinot Noir and Chardonnay grown in the Lleida region.
You will need to set the stage for your romantic evening, pick up a set of Luigi Bormioli Michelangelo Masterpiece Gold stemware. They do have champagne flutes, however, I chose an all purpose wine glass to capture the aromas of the sparkling wine dancing up the glass. These glasses have nice long stems and are durable but elegant so you don't have to worry about breaking them when washing them the same evening. They are lead free and the best part, they won't break the bank.
 Anna de Codorniu Brut Rose is the perfect choice for romance. A blend of 70% Pinot Noir and 30% Chardonnay it is elegance in the glass with delicate soft strawberry color and fine bubbles dancing up the glass. Aromas of soft red fruit and fresh strawberries. Sexy and soft on the palate it dances with excitement and love. It will set the tone for the evening, smiles on faces, romance and love. SRP $14.99
If you are looking for a Blanc de Blancs I would suggest Anna de Codorniu Blanc de Blancs Brut Reserva. A blend of 70% Chardonnay, 15% Parellada, 7.5% Macabeo, 7.5% Xarel.lo. A nice pale strawish yellow in color with nice fine bubbles shooting up the glass. Notes of pineapple, citrus and a hint of apricot escape from the glass. Delicate on the palate with hints of apple, melon and citrus. SRP $14.99
For a nice romantic evening, I've set the stage, it's all up to you.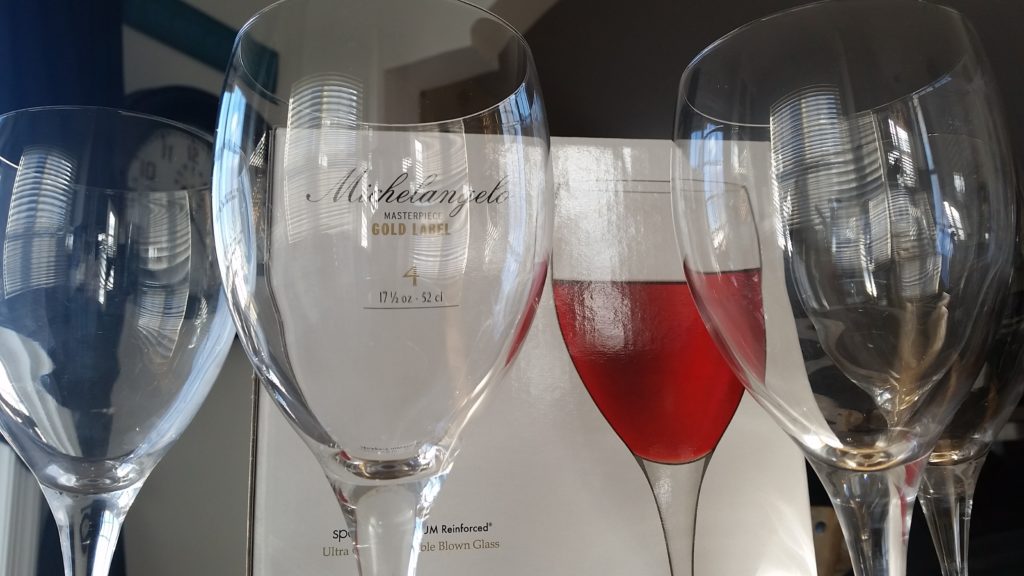 Luigi Bormioli Michelangelo Masterpiece Gold stemware $19.99 at Bed Bath & Beyond. Make sure you bring your 20% off coupon for $4.00 off.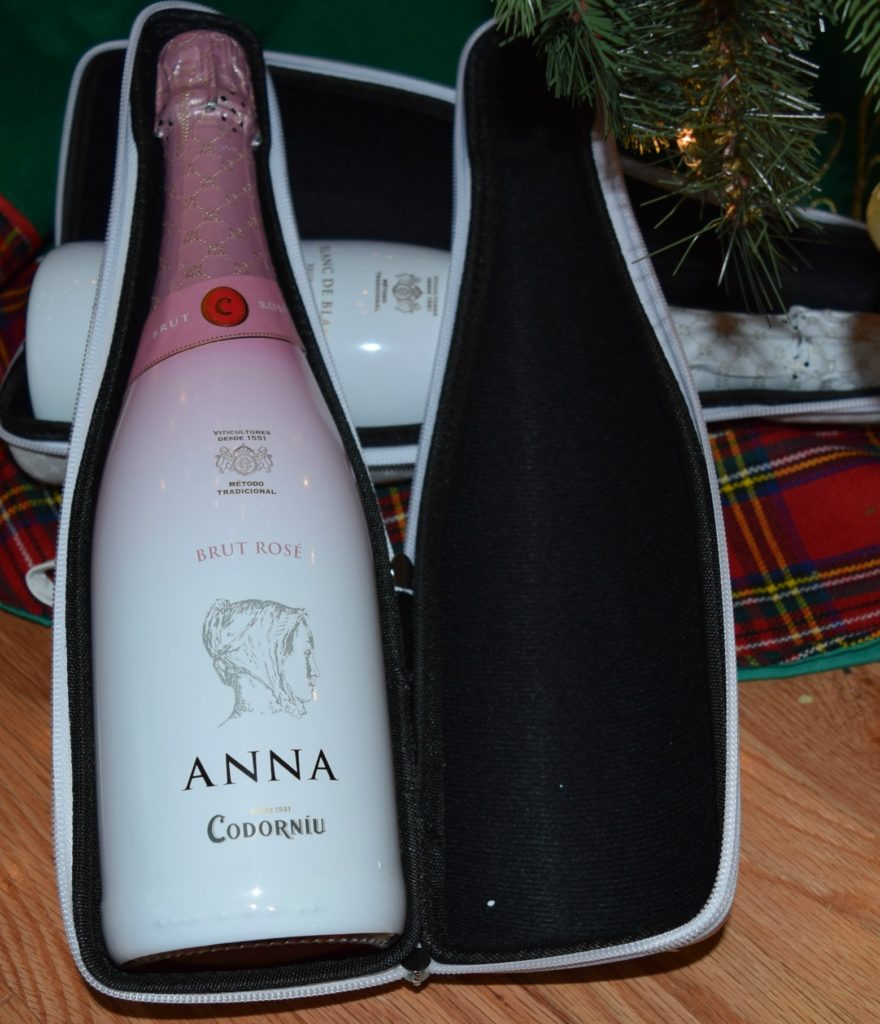 Anna de Codorniu $14.99 available in the Sparlking Wine section of your liquor store