Celebrate Malbec Day with the Colomé Family
World Malbec Day is celebrated on April 17th to commemorate the day back in 1853 when Argentina's President Domingo Faustino Sarmiento officially made it his mission to transform Argentina's wine industry. He then asked French soil expert Michel Aime Pouget to bring over new vines from France. One of those vines was Malbec. The Malbec vines flourished in Argentina's dry and sunny weather and grow really nice in the higher elevations. Today when you speak Malbec you think Argentina.
Celebrate the 2019 World Malbec Day with some Malbec selections from the Colomé family of Malbec that also includes Amalaya Malbec.
About Bodega Colom
é
Bodega Colomé is one of the oldest working wineries in Argentina. Based in the Calchaqui Valley in the Salta region, it is also home to some of the highest vineyards in the world. Malbec grown in the higher altitude receives more sun and produces a thicker skinned Malbec grape. This creates a more robust taste with nice acidity.
About Amalaya
Amalaya began as an experiment at Bodega Colomé. Founded in 2010 means "Hope for a Miracle" and that is what they were doing when they planted new vines on land that never had been planted. They hoped for a miracle and it was granted!
World Malbec Day
Tomorrow, April 17, when you celebrate World Malbec Day, stop by your wine store and purchase one of these Malbecs. They range in price from $16 to $30, so it will fit just about anyone's price range. My favorite pairing with Malbec is ribs!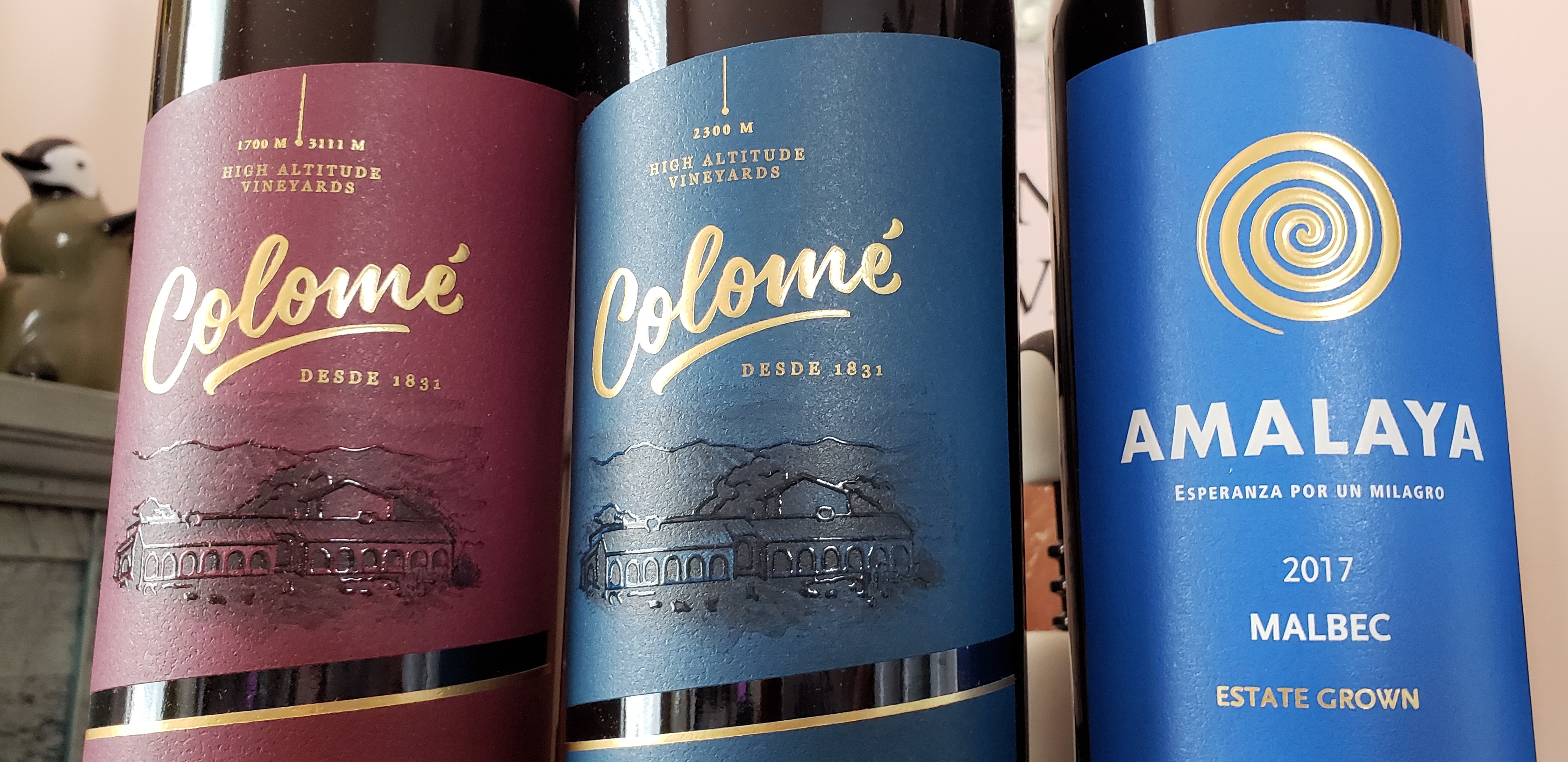 2016 Colomé Estate Malbec – This wine, 100% Malbec spent 15 months in French oak barrels and 6 months in the bottle before it was released. Intense dark red in color the aromas escaping the glass are rich red fruit, blackberries, dried fig, vanilla and anise. This leads to a palate of ripe dark fruit, rich in flavor and some spice of black pepper on the finish. This went unbelievable with the ribs! SRP $25
2017 Colomé "Authéntico Malbec – This Malbec spent 10 months in tank and then 10 months in the bottle. It saw no oak. This wine is lighter in style showing a fruity note with both red and black fruits with hints of spice on the finish. SRP $30
2017 Amalaya Malbec – With 85% Malbec, 10% Tannat and 5% Petit Verdot, this Malbec 25% of the wine spent 8 months in French oak. It 's nice ruby color with red raspberries and red cherry notes escaping from the glass. Lots of red fruit in the glass with a touch of smokiness and a hint of black pepper spice on the finish. SRP $16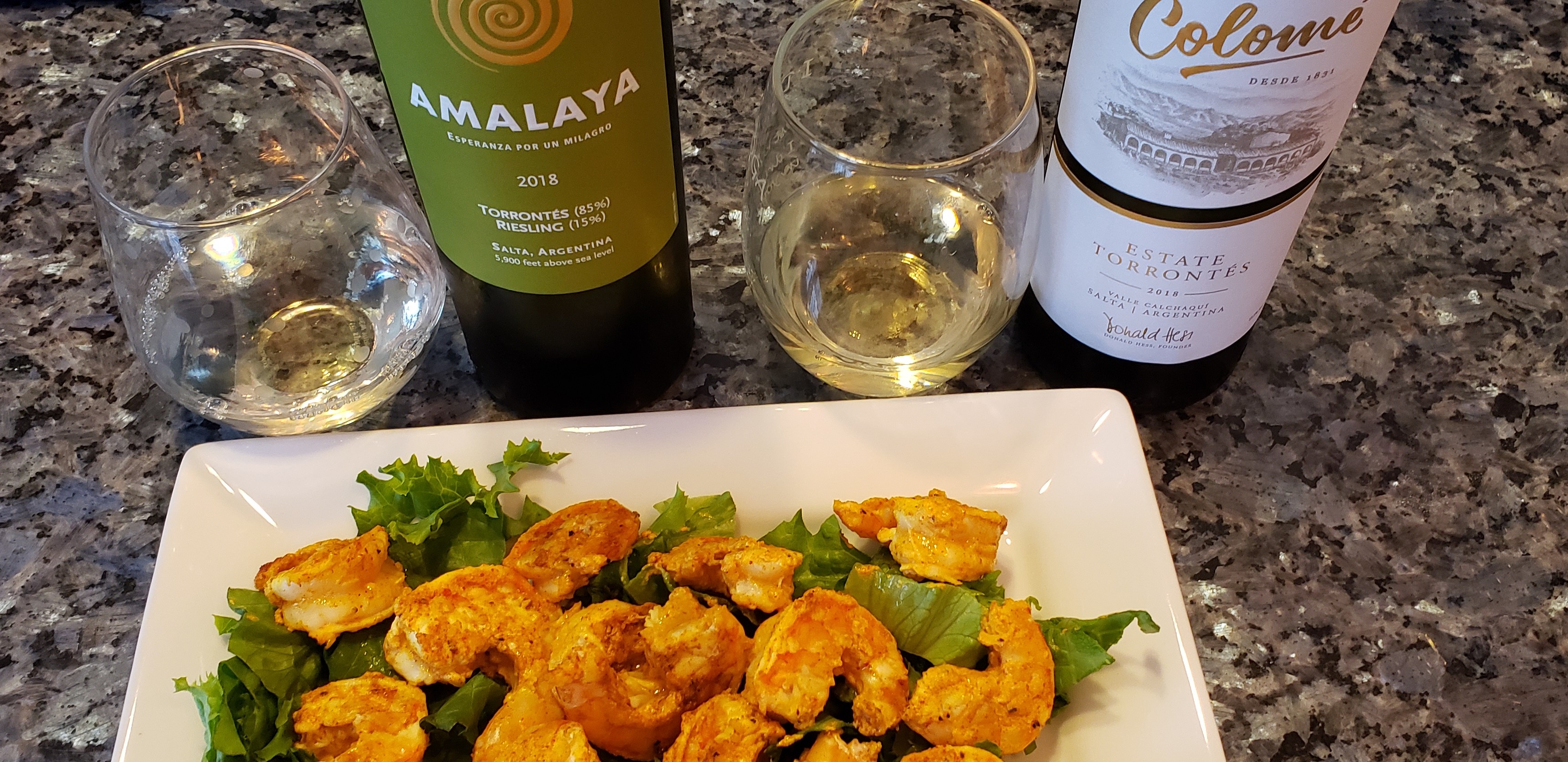 In my house, if you don't like Ribs and Malbec we can serve you Shrimp with some of Bodega Colomé and Amalaya's whites. You can still celebrate with some of Argentina's finest, after all, it's all about the new vines Michel brought over from France. These range in price from $12 to $15.
2018 Colomé Torrontés – Beautiful citrus aromas with a floral freshness leads to a palate that is well rounded with some stone fruit and a long finish of white spice. SRP $15
2018 Amalaya White is a lend of 85% Torrontés and 15% Rielsing. White grapefruit notes and lemon zest escape from the glass. On the palate, the wine is light and fresh. The Riesling really shows through on this wine with the crisp acidity and minerality. SRP $12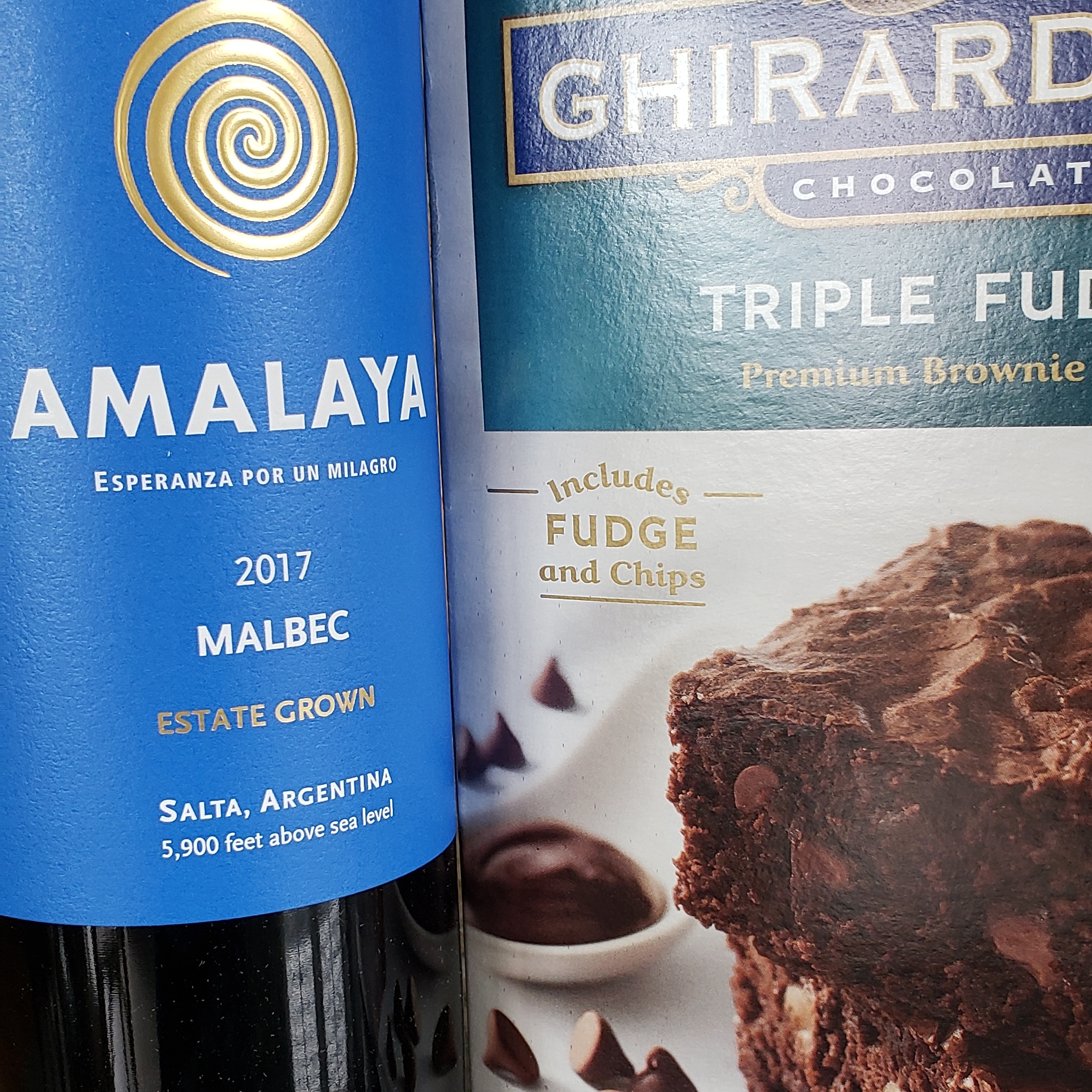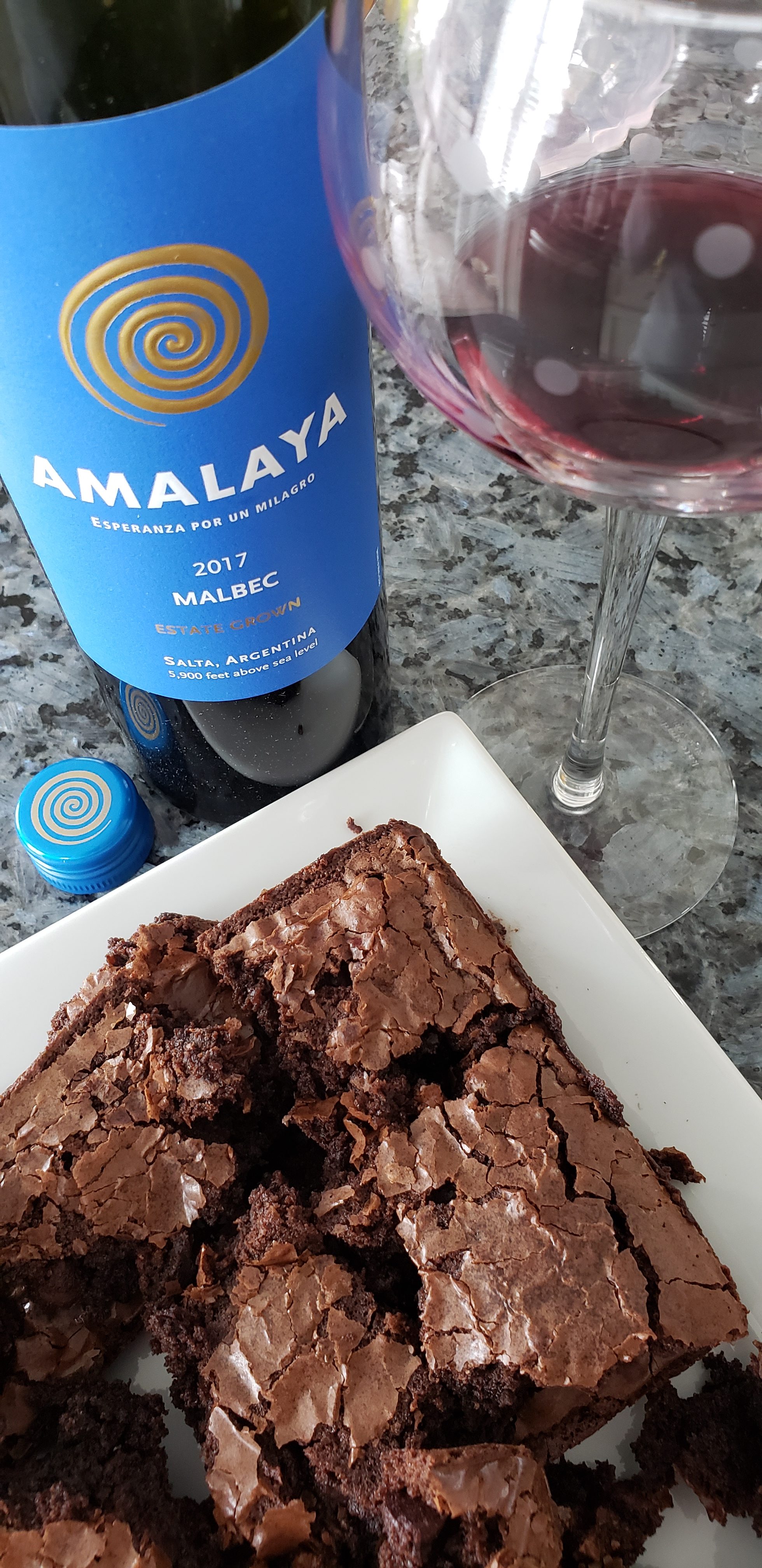 If you have a sweet tooth, substitute the Malbec for the oil in the brownie mix and serve with a glass.