Celebrating Garden Harvest with Brazilian Wine #WinePW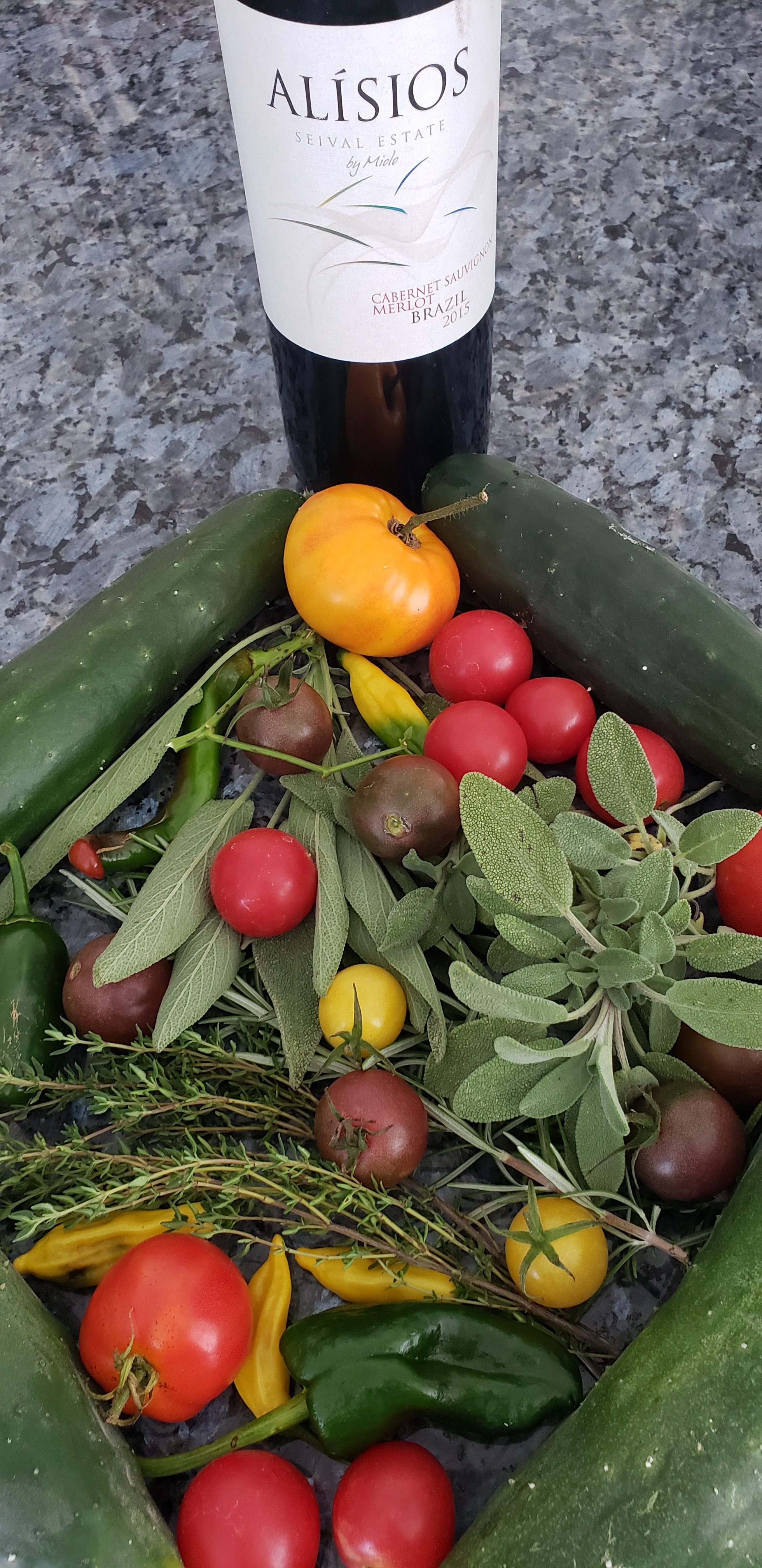 This is my first time participating in #WinePW. It stands for Wine Pairing Weekend and the pairing this weekend is with wines from Brazil. I have to thank Susannah at Vigneto Communications for sending me a bottle of Brazilian wine because after 3 liquor stores and strange looks I came up with no wine.
Wine Pairing Weekend (#WinePW) takes place Saturday, September 14 at 11am ET. I hope you can join us on Twitter as we discover Brazilian Wine and the pairing that go with it. Just follow the hashtag #WinePW
As one harvest ends another begins as the seasons are reversed between the US and Brazil. I'm harvest the last of my cucumbers, peppers and tomatoes and say goodbye to the 2019 growing season as Brazil begins to say hello to their 2020 growing season.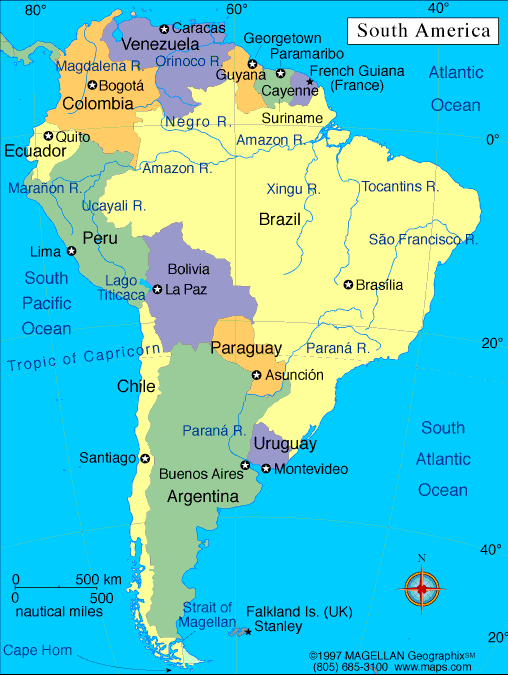 About Brazil
Brazil is the worlds fifth largest country located on the continent of South America. There are 10 countries that share their land borders with Brazil, they are; Bolivia, Argentina, French Guiana, Guyana, Suriname, Paraguay, Uruguay, Venezuela, Colombia and Peru. It is the largest country in Latin America and the fifth largest wine producer in the Southern Hemisphere.
The first vines were brought to Brazil in 1532 by Martim Alfonso de Souza from Portugal. They were planted in the Captaincy of São Vicente but the unfavorable conditions along with a mix of climate and soil were no favorable for the vines. It wasn't until the Italian immigrant João Batista Orsi came to Brazil in 1824 and got permission of Dom Pedro to cultivate European grapes. He became one of the pioneers in Brazil wine production.
Brazil Wine Regions
There are approximately 10,000 hectares of Vitis vinifera planted in six main wine regions: Serra Gaúcha, Serra do Sudeste, Campanha, Campos de Cima da Serra, Planalto Catarinense and the Vale do São Francisco in the northeastern part of the country.
Campanha is home to some of the oldest vineyards in Brazil and sits on the border of Uruguay.
Serra Do Sudeste was discovered in the 1970's. There are very few wineries in the part as most of the grape production is transported to other regions of Rio Grande do Sul.
Serra Gaúcha is the largest wine producing region in Brazil and is responsible for 85% of the national wine production. The region predominately produces red wine and more recently sparkling wines.
Campos de Cima da Serra is a cooler climate growing region. They produce good quality red wine and white wines rich in aromas.
Planalto Catarinese is a high altitude region between 900 and 1400 meters above sea level. It produces red, white and sparkling wine along with Icewine.
Vale do São is a region where the climate is tropical. It is possible with the proper scheduling to harvest all year long. This area produces grapes with high sugar content resulting in fruity wine.
The Wine – Alísios Seival Estate by Miolo 2015 Cabernet Sauvignon/Merlot
This wine is part of the Miolo family thats history dates back to 1897 when Giuseppe Miolo came to Brazil from Italy. He planted his first vineyard in the Vale dos Vinbedos. In 1989 the third generation founded Miolo Winery. Miolo is now the largest wine group in Brazil.
Their philosophy is to make terroir based wines and sparkling wines that highlight each region. The Seivel Estate where this wine is produced is located in the Campanha Meridional region. There are 200 hectares that produce 1.3 million liters.
Alísios meaning trade winds is named after the cool winds that blow from the Atlantic Ocean into their Northeast vineyards. This wine is a blend of 50% Cabernet Sauvignon and 50% Merlot that has spent 12 months in oak barrels.
Tasting Notes: Deep black cherry in color. Very fruit forward on the nose leads into a ripe fruity palate. Lots of juicy blackberry, black cherry, black fruit and blueberry. Light tannis makes this a drink now wine.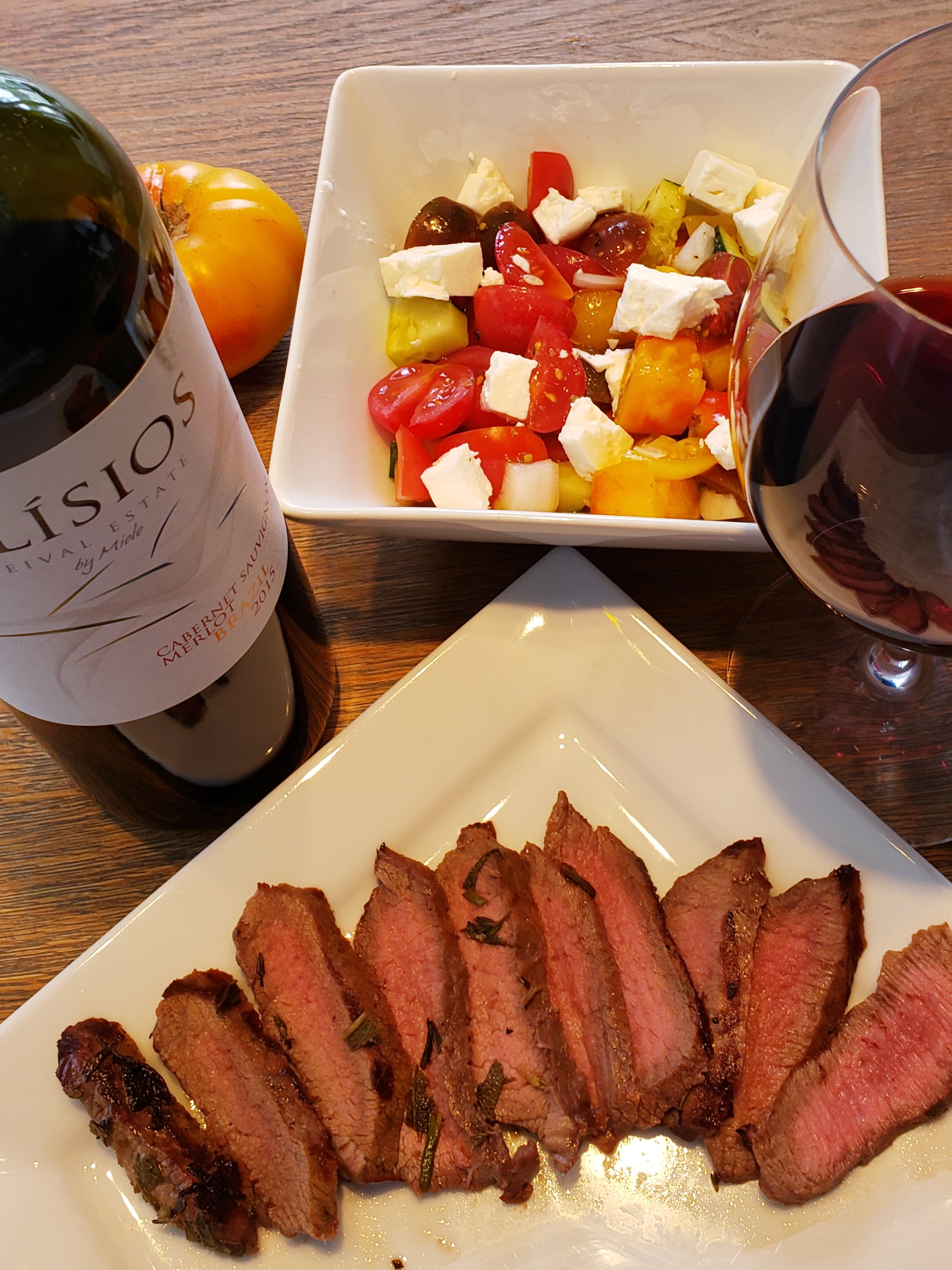 The Pairing
I think of steak when I think of Brazil so I took out a flat iron steak. Since it's harvest here, I went out to my garden and collect what is left. I made a marinade that consisted of rosemary, sage, thyme, peppers, juice of one lemon and 1/2 cup of olive oil. I let the steak marinade for 24 hours before grilling it. To accompany the steak I made a wonderful tomato salad with some cucumber, onion and feta cheese.
Not sure how this would pair with the fruitiness of the wine, I was amazed at how the food changed the wine. This wine is definitely a food friendly wine. Both the steak and the tomato salad toned down the fruitiness of the wine and blended right into the flavors of the dish.
#WinePW Participants
Thank you to Susannah for arranging this months #WinePW and chat. Please visit my other fellow wine bloggers and see their pairings and wine. Join us Saturday September 14, at 11 am ET on twitter.
Linda of My Full Wine Glass will be posting "Head to Southern Brazil for High-Quality Wine"
Cindy of Grape Experiences   writes "Wine and Dine Brazilian Style with Alma Brut White Sparkling Wine from Salton Winery and Fried Calamari"
Gwen at Wine Predator shares "A Poet Pairs Poetica Sparkling Rosé from Brazil"
David of Cooking Chat  will be pairing "Brazilian Beans, Greens and Bacon with Sparkling Wine"
Cynthia and Pierre of Traveling Wine Profs will be sharing "Friends, Seafood, Bubbly and Chardonnay:Our Brazilian Wine Pairing Dinner"
Jill of
L'Occasion 
"Bubbles from Brazil: a Treat for Wine Lovers"
Jennifer of Vino Travels muses about "Brazilian Sparkling Wines with Salton Brut"
while here at Avvinare , I'll post about "Miolo Merlot Paired with Brazilian Skirt Steak with Golden Garlic Butter."