Celebrating with Cesari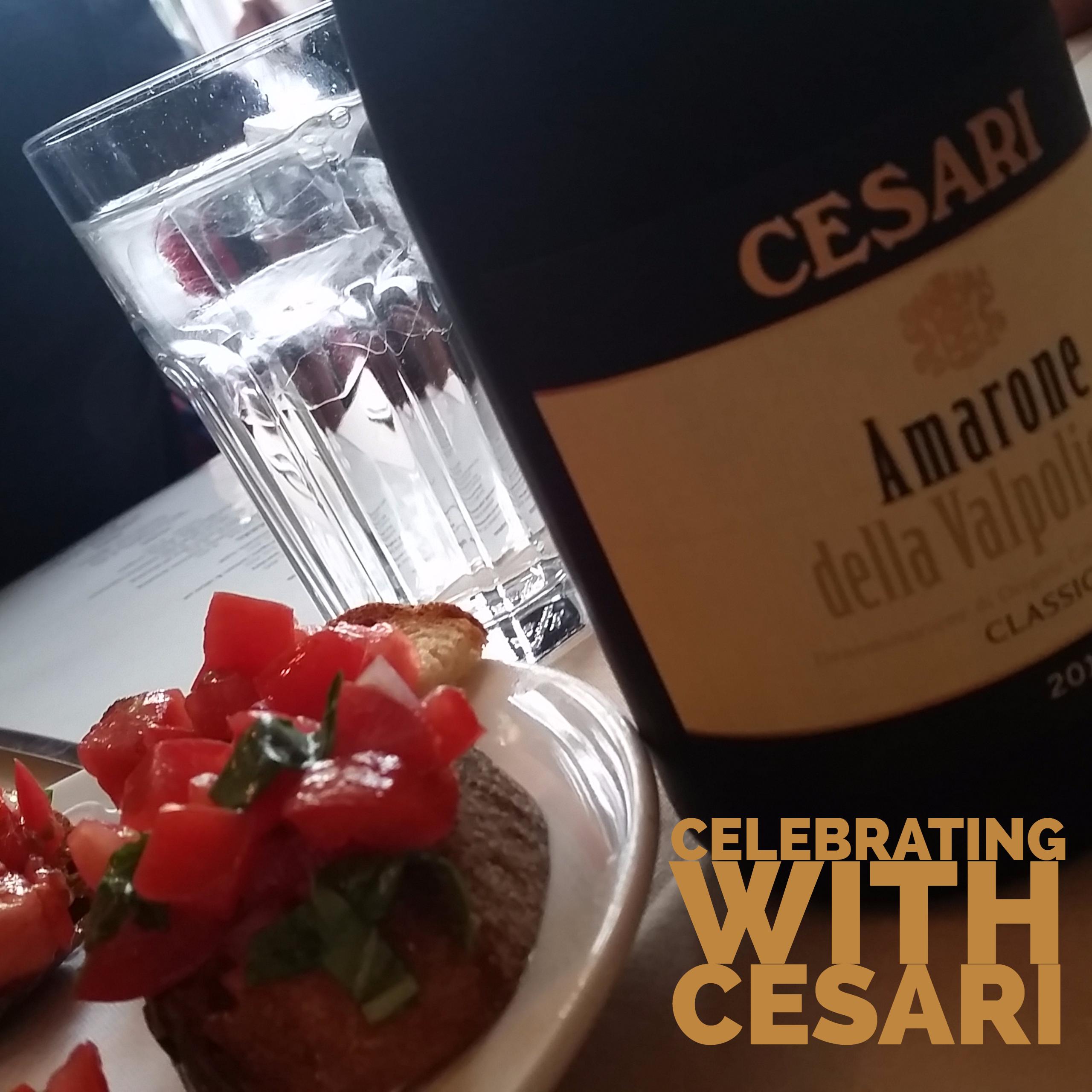 I dropped the ball on this. I received this wine as a sample back in July and never had the opportunity to open the wine. I feel it's important, not just to taste the wine, but to celebrate something with a special bottle and Amarone is special.
Amarone is a special wine because of the process it takes to produce the wine. This 2012 Cesari Amarone is 74% Corvina Veronese, 20% Rondinella and 5% Rossignola e Negrara. These grapes are picked and put on drying racks in single layers until mid January. During this drying period the grapes lose 40% of their weight and their concentration of sugar increases. The grapes will sit on the skins for about a month then placed in steel vats to complete malolactic fermentation. The maturation process lasts three years with it aging in 12 months in large Slavonian oak barrels. The wine is then bottled and left to mature for at least 8 months. It's this long process that makes Amarone so special.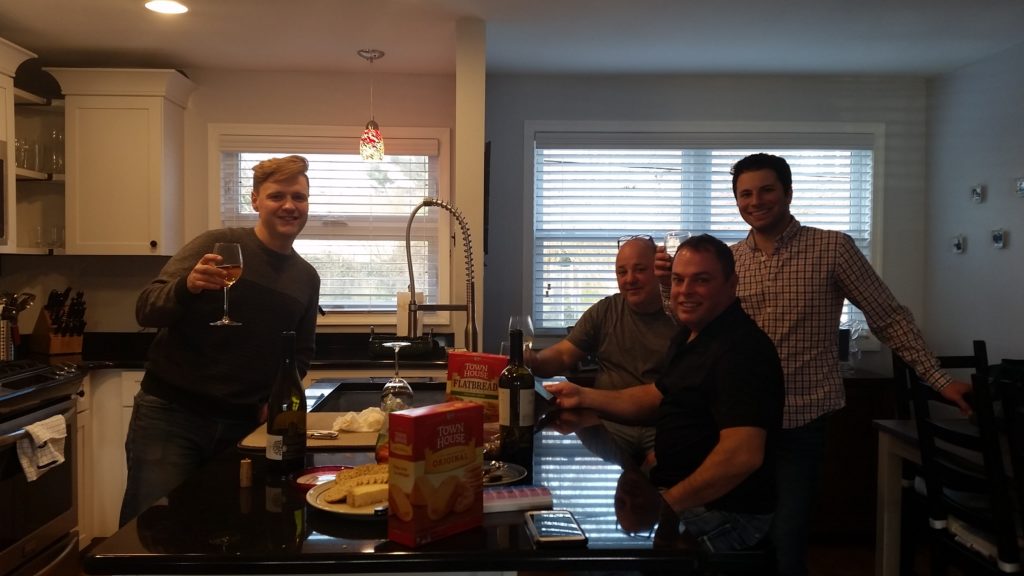 The reason we were celebrating is because last year my son purchased a fixer upper in Philadelphia and it's finally pretty much completed. It was a real gut job. The last time I stopped there I couldn't even use the bathroom because there was no doors and there were a bunch of men there painting the house. So two weekends ago I told him I was coming up to see the place and celebrate his new job and he wanted to take me to his favorite Italian restaurant. I thought this is the place for Cesari Amarone.
The evening began in his kitchen, which I must say, my husband did an awesome job designing and installing. Opening up the kitchen an making it part of the living space was brilliant! Michael was quite the host providing cheese and crackers before heading out to dinner with us and cousins Michael and Chuck. It was super special to see items in his home that he took from my mom's after she passed away. I know she's smiling down with pride knowing they have a place in her grandson's home.
Off to dinner and I was in the mood for some good food! We order a range of different food,chicken, fish, beef and pork. The wine went with pretty much everything (not sure on the seafood, but that didn't stop Chuck and cousin Michael from drinking it) The wine had layers of aromas escaping from the glass. Layers of cherry, raisin, black cherry and black raspberry. On the palate the wine was quite complex. Flavors of warm vanilla, baking spices, cloves, bold blackberry, ripe plum and cinnamon. There was also a sweetness to the wine.
It's such a pleasure to share wine with friends and family. Especially when you introduce a new wine to them and they really get in the groove to understand the wine and the flavor profile. This wine retails for around $40.