Do You Know Tinta del Pais?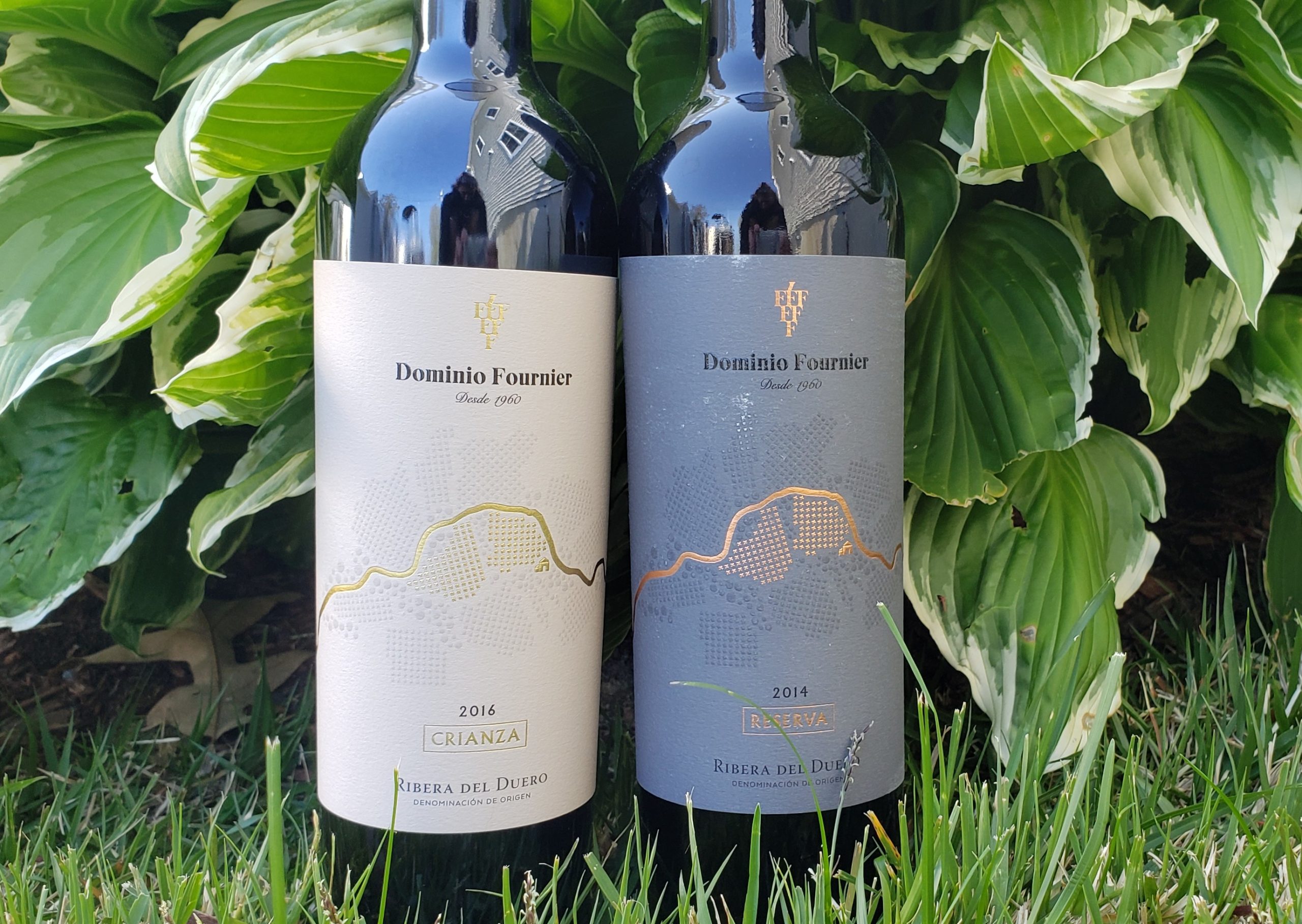 Do you know Tinta del Pais? I think you do. It's Tempranillo and is planted in the Ribera del Duero region of Spain. Tempranillo produces young juicy wines and when aged is more structured.
The Ribera del Duero is Spain's second most important DO (Denomination of Origin) and represents 16% of the total red wine market. The Tempranillo grown in the region is known as Tinta del Pais to differentiate themselves from other regions that produce Tempranillo.
There are four main wine-growing areas of the Ribera del Duero. They are:
Ribera del Duero is planted with Tempranillo. Some of the vines date back 100 years. The region experiences hot summers and cold winters. The summers are dry with extreme fluctuations between day and night temperatures and the winters can be long and severe. The region receives about 2,400 hours of sun per year.
I had the opportunity to sample two Tinta del Pais wines from Dominio Fournier, a 60-year-old winery located in the Ribera del Duero region of Burgos.
Dominio Fourner
Founded by Jose Manuel Ortega, an investment broker with Goldman Sachs who knew he wanted to own his own business one day. Like many of us, his experience with wine began as a hobby. Then he found himself investing in wines at auctions, visiting wineries in Spain and reading wine magazines in Spain. Then he started a winery.
Jose has wineries in Spain, Argentina and Chile. What is quite unique is that when harvesting in Spain, the South American counterparts come and help in Spain. Vice a versa for when they harvest in South American, their counterparts in Spain come and assist. This allows all parties to learn, grow and experiment.
The age of the vineyards range from 3 years to over 60. Divided into 22 parcels all are harvested and nurtured separately under the direction of Marian Santamaria and Laura Terrazas Rodriguez. Vineyards are located 820 meters above sea level on alluvial terrace of the Duero river. The vineyard roots dig deep down through a layer of boulders and gravel. This provides good drainage and makes the vines stress (which is good). The outcome is high quality concentrated fruit.
Fourner Reserva Duero Tinta del Pais $50 Reserva wines must age for at least 18 months in the barrel. The Fournier Reserva aged between 18 and 24 months in new French oak for a total aging of 36 months before it was released. This is a very complex wine. Lots going on here. Aromas of blackberry, cassis, plum and prunes escape the dark red liquid with purple hues in the glass. Complex palate that is rich in flavor. Hints of black fruit, black currant, vanilla and sticky tannins. Let it open for a bit and you'll get a hint of chocolate.
Fournier Crianza 2016 SRP $30 Crianza wines must be aged for 12 months. This 100% Tinta del Pais were harvest and vinified separately. The wine was put into barrels that were 80% French oak and 20% American oak. This is a bit lighter and fruiter than the 2014, but to be expected. Full-bodied with mature black fruit, elegant with a nice finish.