Down Under with Kathrin Jankowiec Winemaker at Villa Maria Wines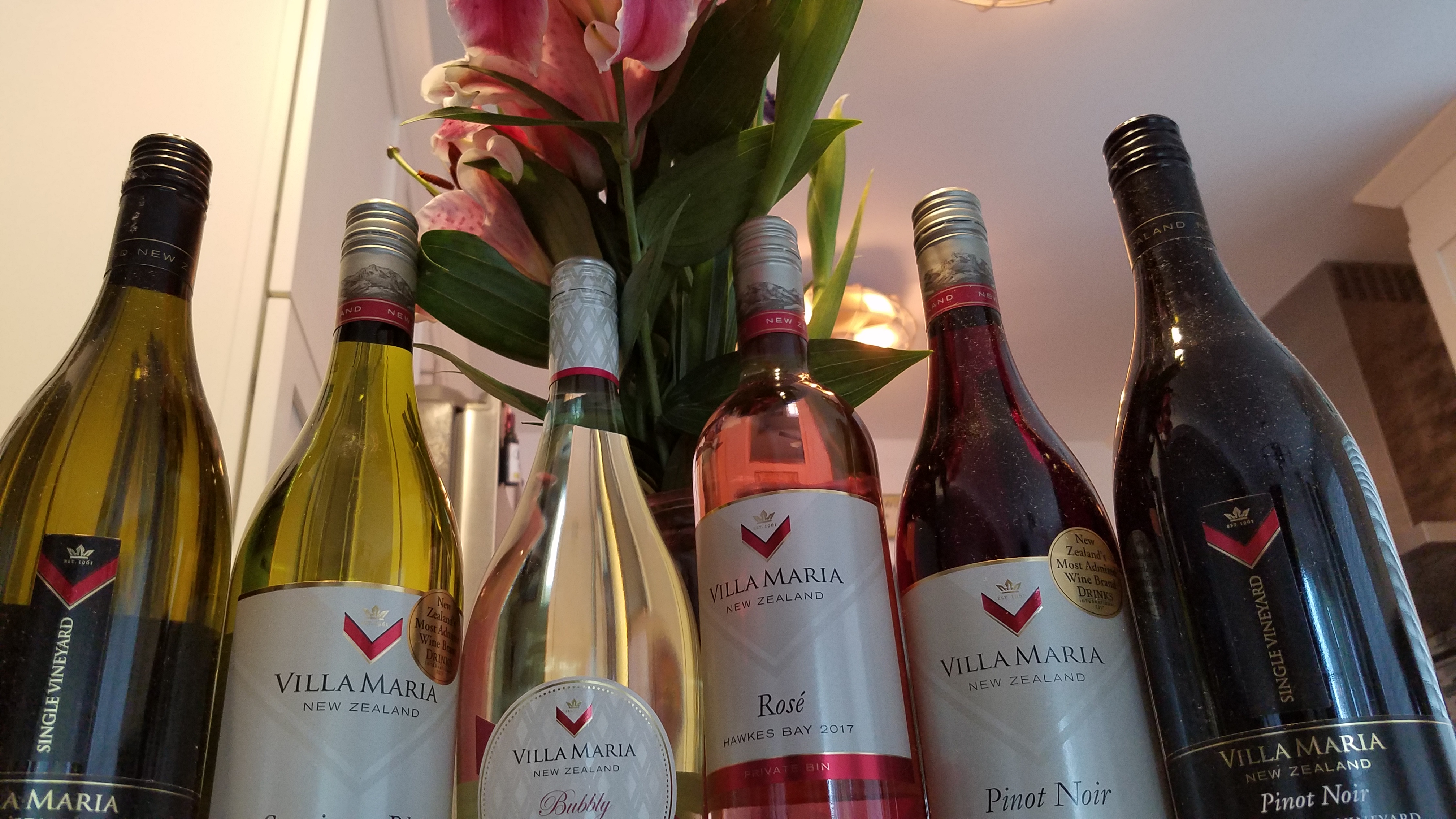 Villa Maria wines is a wine brand that stands out to me as representing New Zealand wines. I remember the first time I tasted their portfolio at a wine tasting in New York City a few years back. I was impressed. I was very happy that I got asked in October to be a part of an online tasting with Snooth and Kathrin Jankowiec the winemaker at Villa Maria. I learned a bit about the Marlborough region of New Zealand, a region I hate to admit, am not the familiar with.
About Kathrin
We all kind of get into this crazy wine industry by accident. But when we fall, we fall hard and love it! Kathrin has a similar story. She is from Germany and was a teacher there and never did she expect to be making wine in New Zealand. She really didn't know anything about wine except that it was red and white. She took some time off her teaching job and decided to travel the world. When she got to New Zealand she had run out of money and need to work. This was just at the time of harvest. Wineries are always looking for help during the harvest. She managed to find a job at a small family owned winery. It was never her intent to continue in the industry but it was her A-HA moment. She stayed with the winery for a while and then came opportunity to join the winemaking team at Villa Maria. She couldn't pass it up and she took it.
The Marlborough Region
If you look at New Zealand it is divided into two islands, North Island and the South Island. The Marlborough region is famous for their Sauvignon Blancs is located at the top of the south island. Just so you know when you head north, the weather gets warmer (unlike here when you head north the climate gets colder). The Marlborough region is surrounded by two large mountain ranges to the north and south that protect them from the rainy weather. It's the sunniest part of New Zealand.
The Maori refer to the Wairau Valley as "Kei puta te Wairau" translation: whole in the sky. The clouds get stuck in the mountains and the sun shines in the valley.
There are three regions in the Marlborough area; Wairau Valley, Awatere Valley and Southern Valleys. In the summer they have warm days and cool nights. With this weather they get ripe fruit during the day, but the chilly nights allows the grapes to retain their acidity for the Sauvignon Blanc and Pinot Noir. There is a range of soil types influenced by the river and glacier system.
About Villa Maria
Villa Maria was a one man show that began in 1961 when George Fistonich was 21 years old and purchased five acres from his father in Mangere Auckland. He began with an acre of vines. He made his first wine in 1962 with grapes he harvested from his one acre plot.
In the early 1970's George began to hire a staff as the company began to expand. Today Villa Maria employs over 250 people, grows 28 different varieties of grapes and exports wine to over 60 countries.
The Wines
When I think of Villa Maria I think of Sauvignon Blanc and Pinot Noir. To me they have always been a good house wine as they are fairly inexpensive and tasty. I never realized they had single vineyard wines, rose wines and a sparkling Sauvignon Blanc in a screw top bottle at that. My mind and palate has been opened.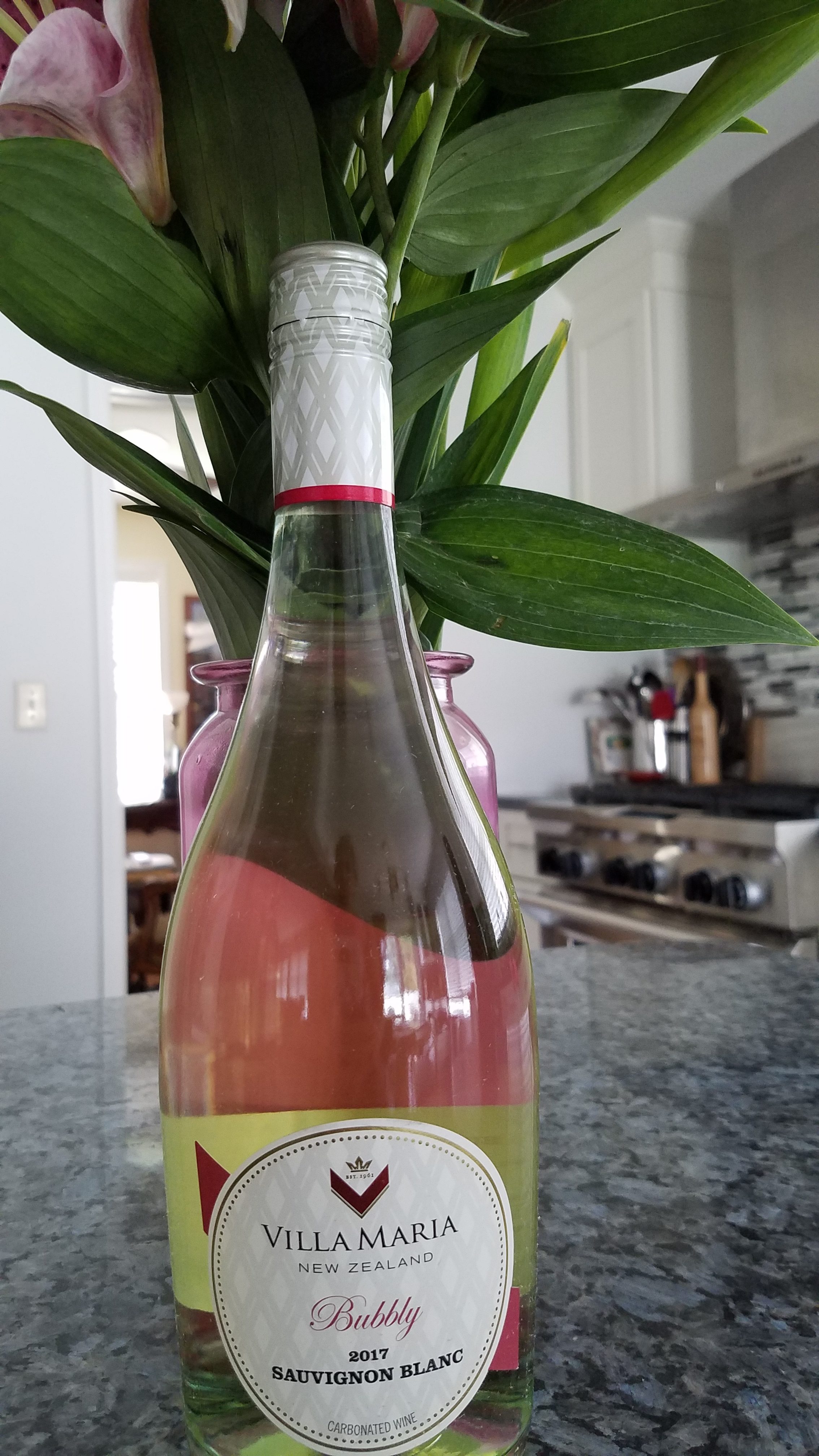 2017 Villa Maria Bubbly – The goal of this wine is to capture the essence of New Zealand in the bottle. They want to keep the flavor profile forward and the fruit is sourced from a few of the wine regions because they didn't want to to be a Marlborough aromatic fruit bomb. Nice hints of pale green in color. Crisp lemon and lime with white grapefruit. Slightly carbonated, light and refreshing. SRP$15
2017 Villa Maria Private Bin Marlborough Sauvignon Blanc – Fruit is sourced from all three sub regions in Marlboroug and each contribute different characteristics to the wine. Lots of acidity in this wine. A hint grassy with citrus, pineapple and passion fruit with grapefruit pith on the finish. SRP$14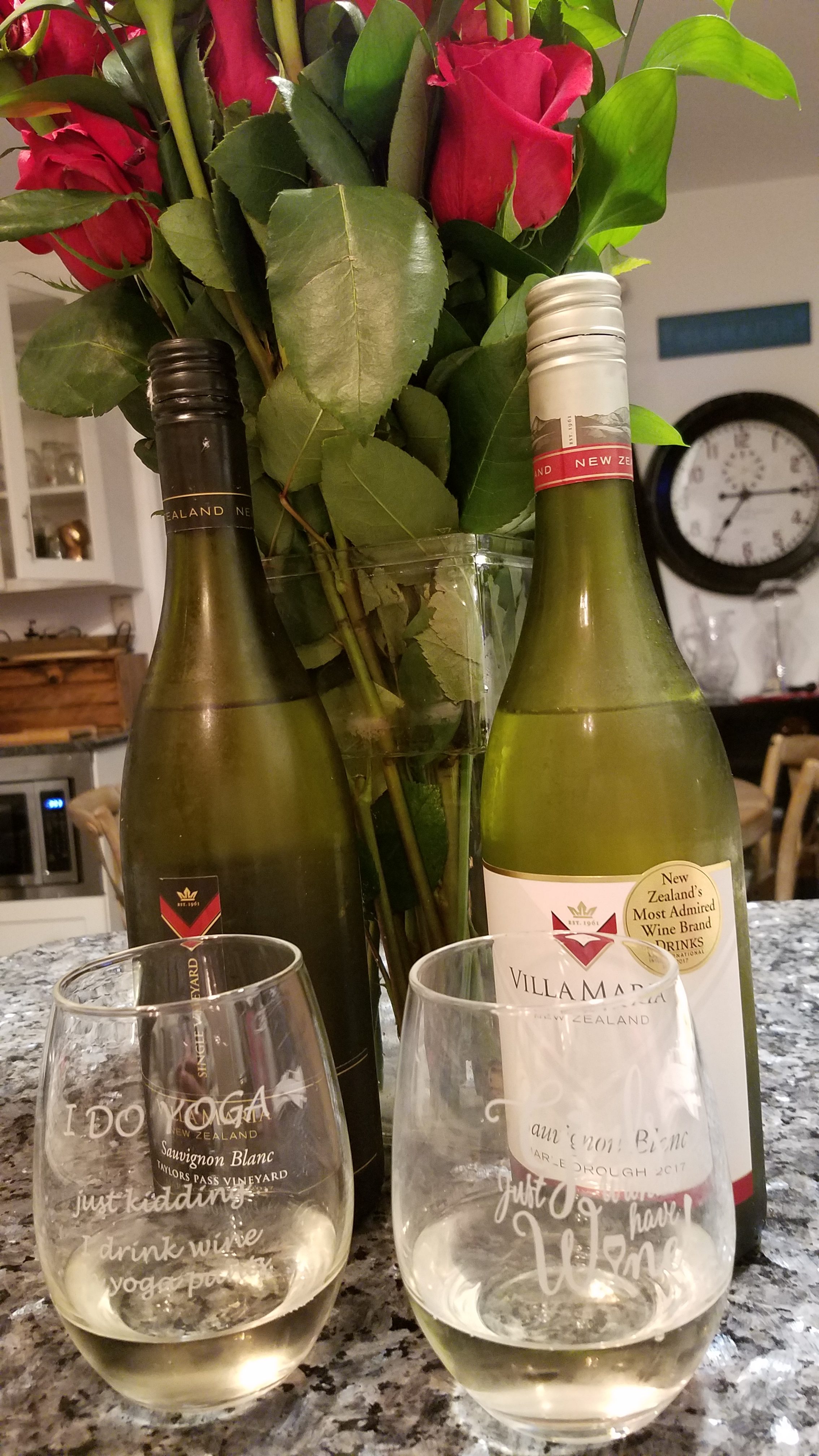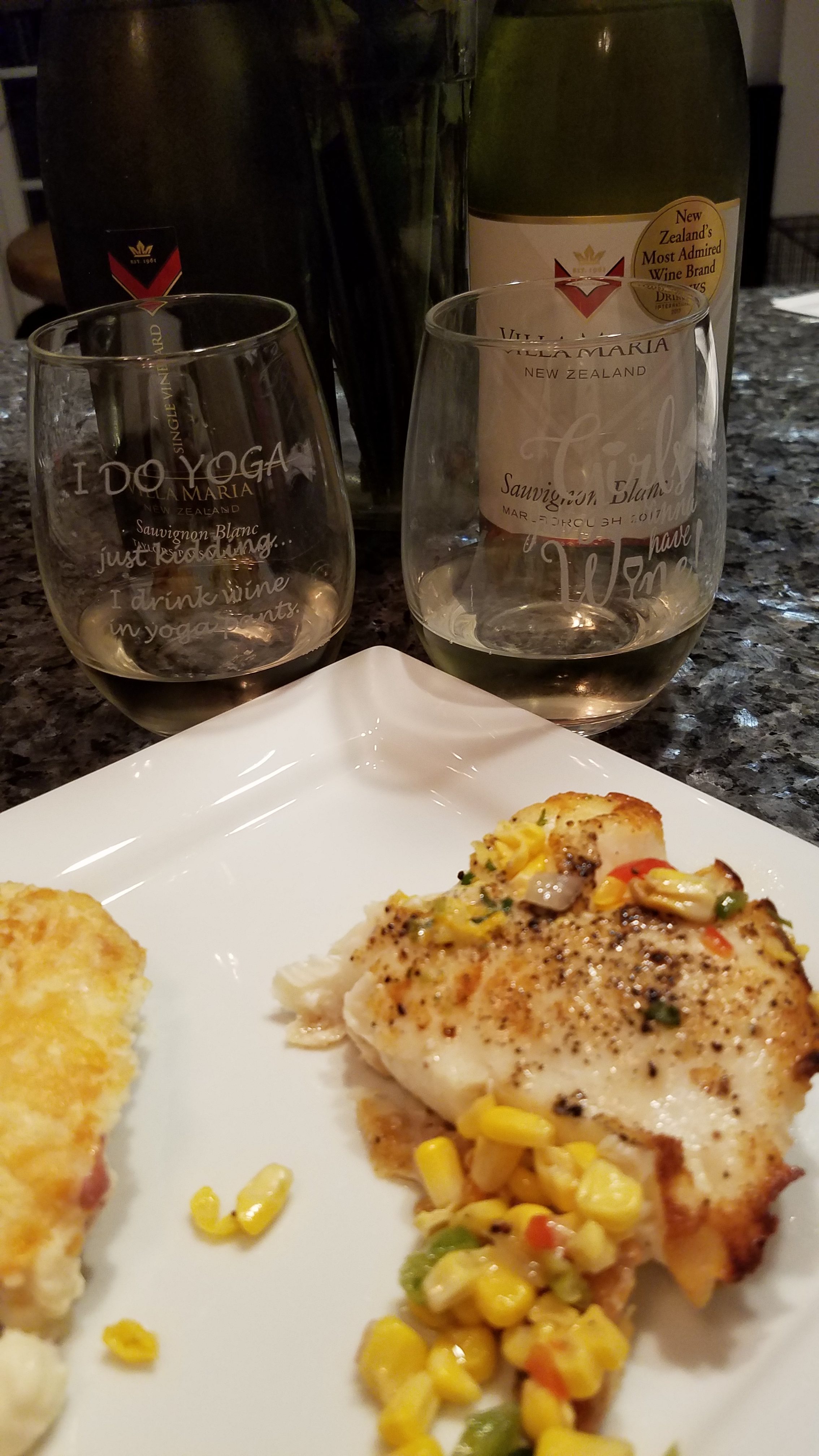 2016 Villa Maria Taylors Pass Vineyard Marlborough Sauvignon Blanc – Taylors pass sits on the southern side of Marlborough. It's a cold and windy valley with large mountains in the background that are always snow-capped. This wine has a much richer mouth feel. Subtle grapefruit, crisp acidity and lemon zest on the finish. This went very well with Chilean Sea Bass. SRP $26
2017 Villa Maria Hawkes Bay Private Bin Rose – This rose is predominantly Merlot from the north. Harvested at 21 brix the wine is light salmon in color. Lots of juicy plum, strawberry. As the wine warms up I found hints of Jolly Rancher strawberry. SRP $15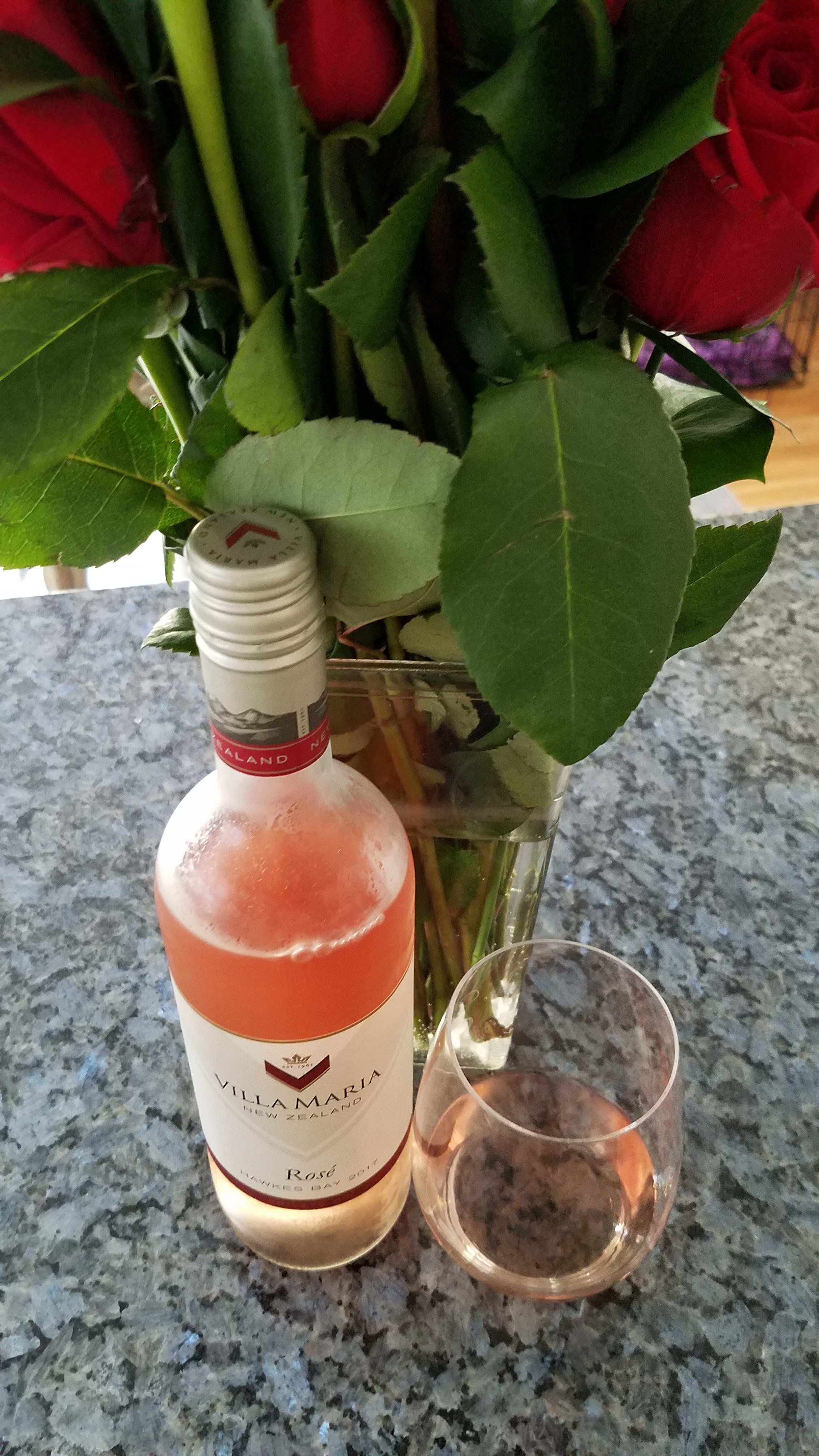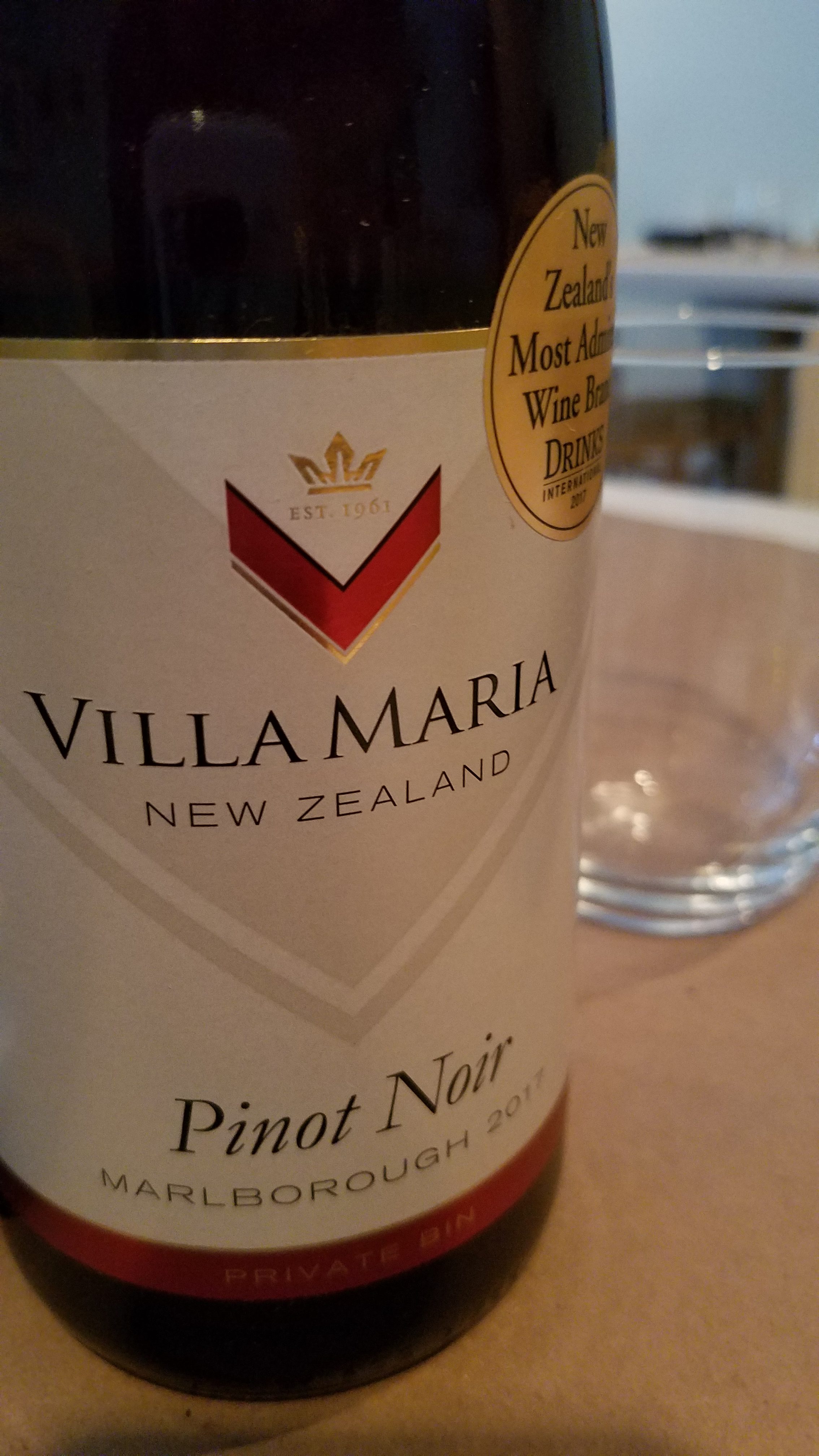 2016 Private Bin Marlborough Pinot Noir – The grapes for this wine come from the Wairau and Awatere Valley area. Light in color, notes of dark cherry, red currant and raspberry. SRP$18
2015 Taylors Pass Vineyard Marlborough Pinot Noir – This Pinot spent 14 months in a mix of 25% new French oak and 75% seasoned French oak. Soft acidity with floral and red fruit notes with hints of earth and strawberry compote lead to a touch of spice on the finish. Went nicely with lamb chops! SRP $42