Farm-to-Table Dinner on Bannerman's Island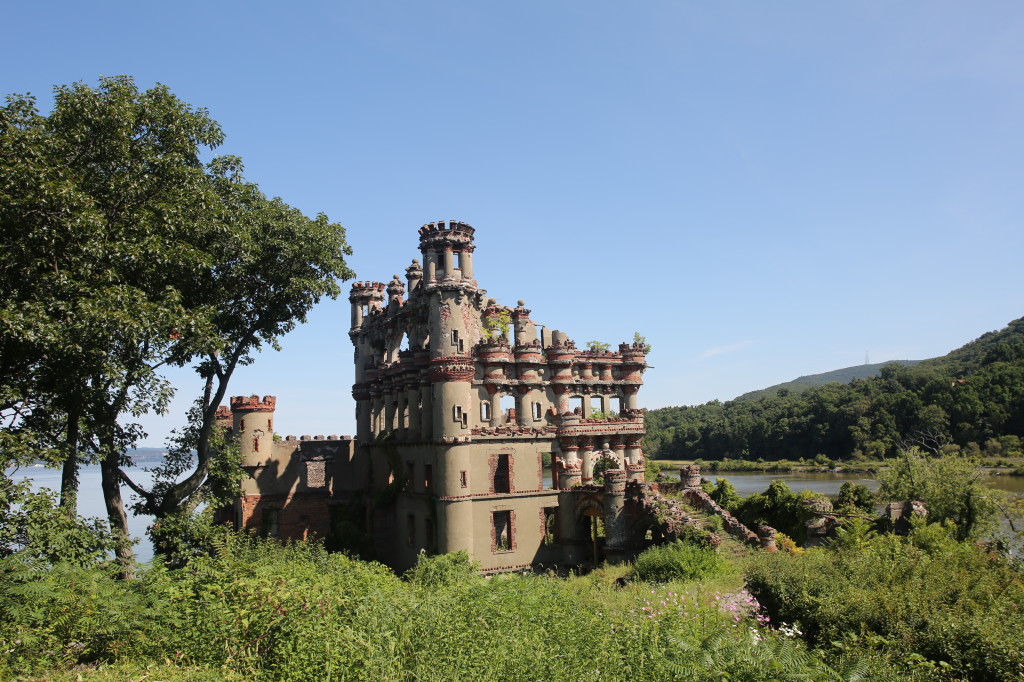 Every year Noah Sheetz of the Chefs' Consortium invites me to the annual chef-prepared Farm-to-Table Bannerman's Island Fundraiser and it always seems to be the day of the Hudson Valley Wine & Spirits Competition (September 9th this year), so I can't attend. I'm pretty bummed about it. It's such a great event and the chance to tour and dine on Bannerman's Island is a once in a lifetime opportunity. This is why your should take advantage of the chance to dine and tour Bannerman's Island because I can't:
1. Experience food prepared by local chefs with local ingredients
2. It's a fundraiser for Bannerman's Island
3. To tour Bannerman's Island and dine in the garden among the ruins of this historic island.
There are 5 chefs, all members of the Chefs' Consortium preparing a different course for event. This year the chefs are:
The dinner takes place in the most picturesque setting on the Hudson River in Helen Bannerman's garden with views of the mountains. You will feel like you are in a 5 star restaurant complete with linens and service.
The Chefs' Consortium are local New York chefs that are committed to promoting locally grown farm fresh food. The are chefs are from "all walks of life" and they travel around New York state to share their love of cooking with local ingredients. Just read the bios from the above chefs. They are pretty amazing.
Bannerman's Island is a site not to be missed. Purchased by the Bannerman's in 1900 to be used as a safe storage site for the surplus stock they had acquired. The family constructed a Scottish castle on the property in 1901. Equipment and ammunition were stored there until sold. Mrs Bannerman (Helen) loved gardening and is responsible for the beautiful paths, terraces, flowers and shrubs that still exist today.
If you are able to attend this wonderful event on Saturday, September, 9th I want to hear all about it. The event has two seatings. The earlier seating will be served family style and the later one is a formal five course meal. Last year the seatings were at 3:30pm and 5:00pm. Tickets are $130 per person.
September 1, 2017 – just announced is the menu for this wonderful event! Get your tickets now.
Soup
Salmorejo – Spanish tomato and bread soup with fried jamon iberico or Serrano, hard cooked egg, parsley sauce and almonds
Salad
Mixed spicy greens, cherry tomato confit, buffalo mozzarella mousse, olive oil and herb cracker
Main entree
Fire Roasted Pork Loin
-Ground Cherry Mustarda, Braised Greens with House Cured Bacon and Caramelized Onions, Warm Potato and Late Harvest Corn Salad
Cheese
Goats milk blue cheese with French melons and Fermented Rhubarb
Dessert
Walnuts three ways:
– Carrot walnut cake with traditional cream cheese frosting and candied carrots (featuring local carrots)
– Baklava roulades
– Candied walnuts