Spring into Summer with Hess Select Wines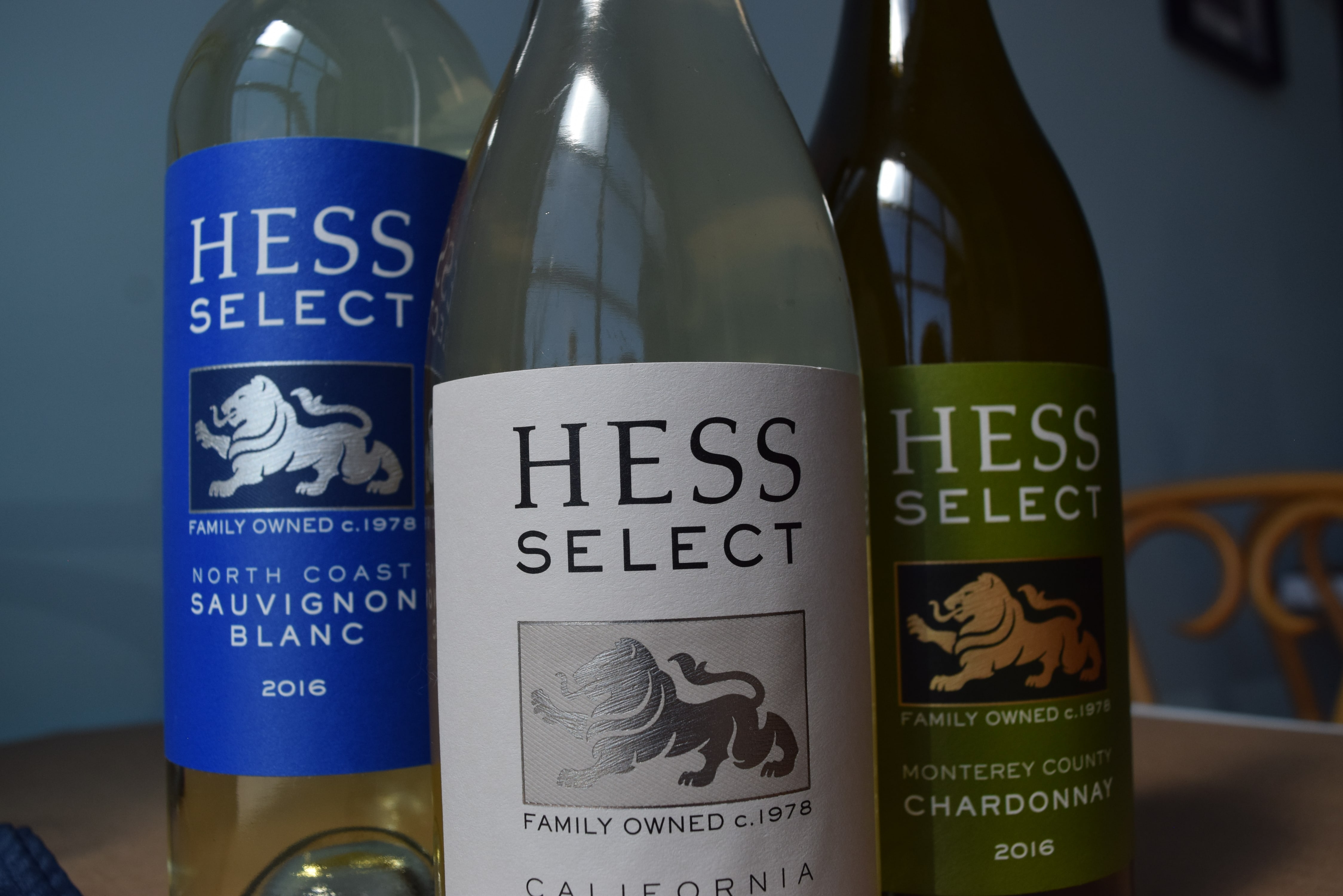 It's that time of year when I begin to drink more white wines. In our home the saying is if it's light outside, it's a white. I was excited to taste some of the Hess Select whites, especially after tasting some of the reds. (see previous post here)
To celebrate Spring I brought these three Hess Select whites over to my friend Jenn's house to be enjoyed for the first barbecue of the season. On the menu were Turkey Burgers and Bean Salad. I'll let you know which one paired the best at the end.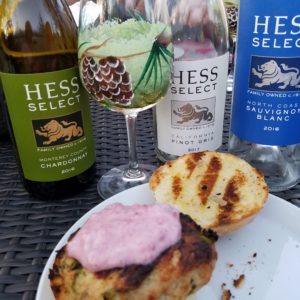 I am not a big Pinot Gris fan so I was excited to taste the Hess Select 2017 Pinot Gris. I'm always trying to expand my palate and comfort zone. You have to realize, if you are not thrilled with a wine variety by one winery, you might be impressed by the same variety by another winery especially if it's from a different part of the world. With that in mind I have to say I was impressed with the 2017 Pinot Gris. So impressed, I was smiling after taking the first sip.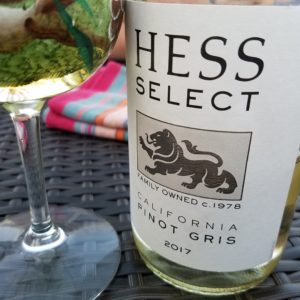 This Pinot Gris is fermented in stainless steel with no oak influence. Perhaps that is why I enjoyed it so much. Aromas of white flowers and pineapple immediately brightened the Spring evening. Flavors of tropical fruit, pineapple and a touch of honey fills your palate with nicely balanced soft acidity. This wine is great value at $13. This will pair nicely with white fish.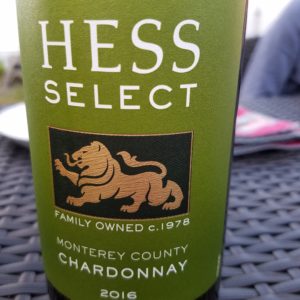 Hess Select 2016 Monterey County Chardonnay was fermented in 75% stainless steel and 25% new French oak. The grapes come from Shirtail Creek estate vineyard that benefits from the cooling fog of Monterey and the costal breezes. This Chardonnay had wonderful clean expression of fruit and nice balanced acidity. Flavors of melon, pineapple and green apple expressed themselves with a slight hint of butterscotch on the finish. Another great value summer wine from Hess at $12. I can see pairing this Chardonnay with a nice fresh lobster!
Hess Select North Coast 2016 Sauvignon Blanc fermented in stainless steel has nice bright acidity and not to racy. The North Coast of California is unique with a mild Mediterranean climate and well drained volcanic and gravelly soils that allow the Sauvignon Blanc to thrive. Nice flavors of citrus and tropical notes, Another great value from Hess at $13. This would pair nicely with shellfish.
What paired the best with the turkey burgers? The Pinot Gris and the Chardonnay.