How to Celebrate World Malbec Day – Friday April 17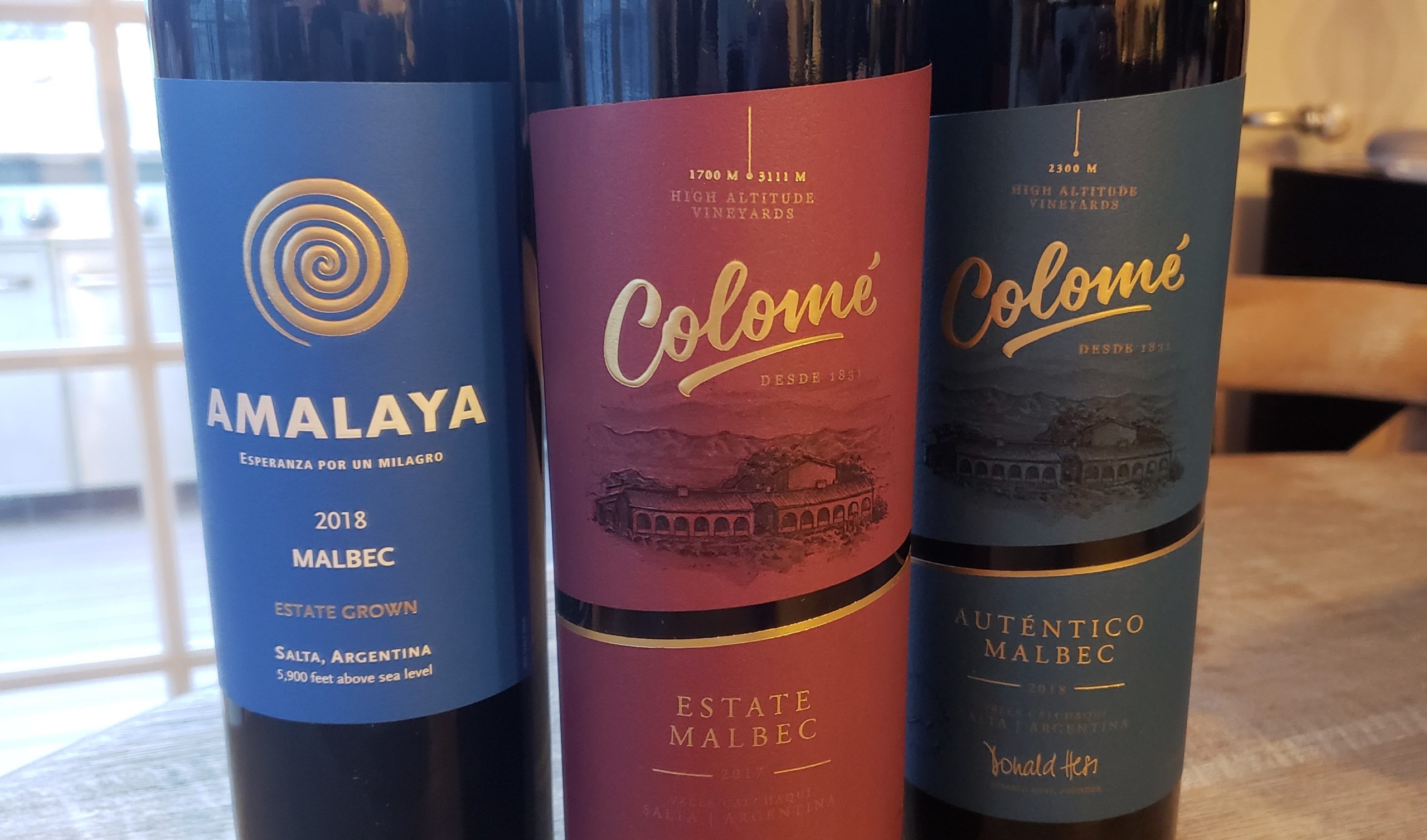 These days there is a wine holiday for just about every wine. World Malbec Day is different. It is a global initiative created in 2011 by Wines of Argentina to spotlight the Malbec grown in Argentina and celebrate the Argentina wine industry.
It is celebrated on April 17 because that was the day president Domingo Faustino Sarmiento of Argentina made it his mission to transform Argentina's wine industry. In 1853 he asked Michael Aime Pouget who was a French soil expert to bring over new vines. Malbec was one of the varieties brought to Argentina. It adapted very well to the soil and climate.
Facts About Argentina Malbec
109,686 acres planted with Malbec in Argentina
Malbec represents 39% of the red grape varieties grown
22.4% of the vineyards are cultivated with Malbec in Argentina…
Since 2011 Malbec is the most cultivated grape in the country.
Argentina is the main producer of Malbec in the world
85% of Malbec is grown in the Mendoza province.
Argentina exported 79.3 million litres of Malbec in 2019
The highes Malbec vineyard in Argenina is 10,922 above sea level
Since life is not normal these days, here is some suggestions to celebrate WMD while staying in the comfort of your home and maintaining social distancing.
How to Enjoy World Malbec Day with Amalaya and Colome Malbec
If you don't have any Malbec on hand, order some from your local wine store and use curbside pickup
If you wine stores are closed order online. Wine-searcher is a good tool to find a store that will ship to your state.
Get some cheese to pair with that wine! Supplies might be limited but Murray's Cheese delivers everywhere and has a great variety from all over the world
Malbec goes well with barbecue. Fire up the coals and get some ribs on them
Grill up a steak.
Make some empenadas. They pair well. Below is a recipe from Amalaya.
Roast a Lamb. Recipe from Colome below.
Take pictures and post to social media with hashtag #WMD #WorldMalbecDay
Amalaya Malbec 2018 SRP $16 – This is a blend of 85% Malbec, 10% Tannat and 5% Petit Verdot. The vineyards are in the Valle Calchaqui and Salta. The wine is aged for 8 months in French Oak Barrels. Nice ruby and violet in color. Notes of ripe red raspberries, strawberries and cherries with a hint of mocha and spice.
Colome Estate Malbec 2017 SRP $25 – This is 100% Malbec. The Malbec comes from four different vineyards all contributing different aspects to the wine. The La Brava Vineyard is 5,740 feet above sea level and the Malbec from this vineyard is intense and ripe.The Colome Vineyard surrounds the winery at 7,545 feet above sea level and adds the complexity and weight to the wine. The El Arenal Vineyard at 8,530 feet above sea level brings elegance and freshness to the wine and the Altura Maxima vineyard at 10,207 feet above sea level adds floral and mineral notes. Age all that for 15 months in French oak barrels and then an additional 6 months in the bottle and release. A nice semi complex Malbec that is slightly earthy with bold rounded tannins. Notes of black raspberries, cherry, chocolate and fig with a hit of pepper.
Colome Autentico 2018 SRP $30 – This is 100% Malbec from vineyards in the Upper Calchaqui Valleys and Salta regions. The vineyards are more than 100 years old and 7,545 feet above sea level. There is no oak influence hence "authentic." The wine very dark purple in color (think purple teeth) has nice acidity with notes of plum, black and red fruit baking spices.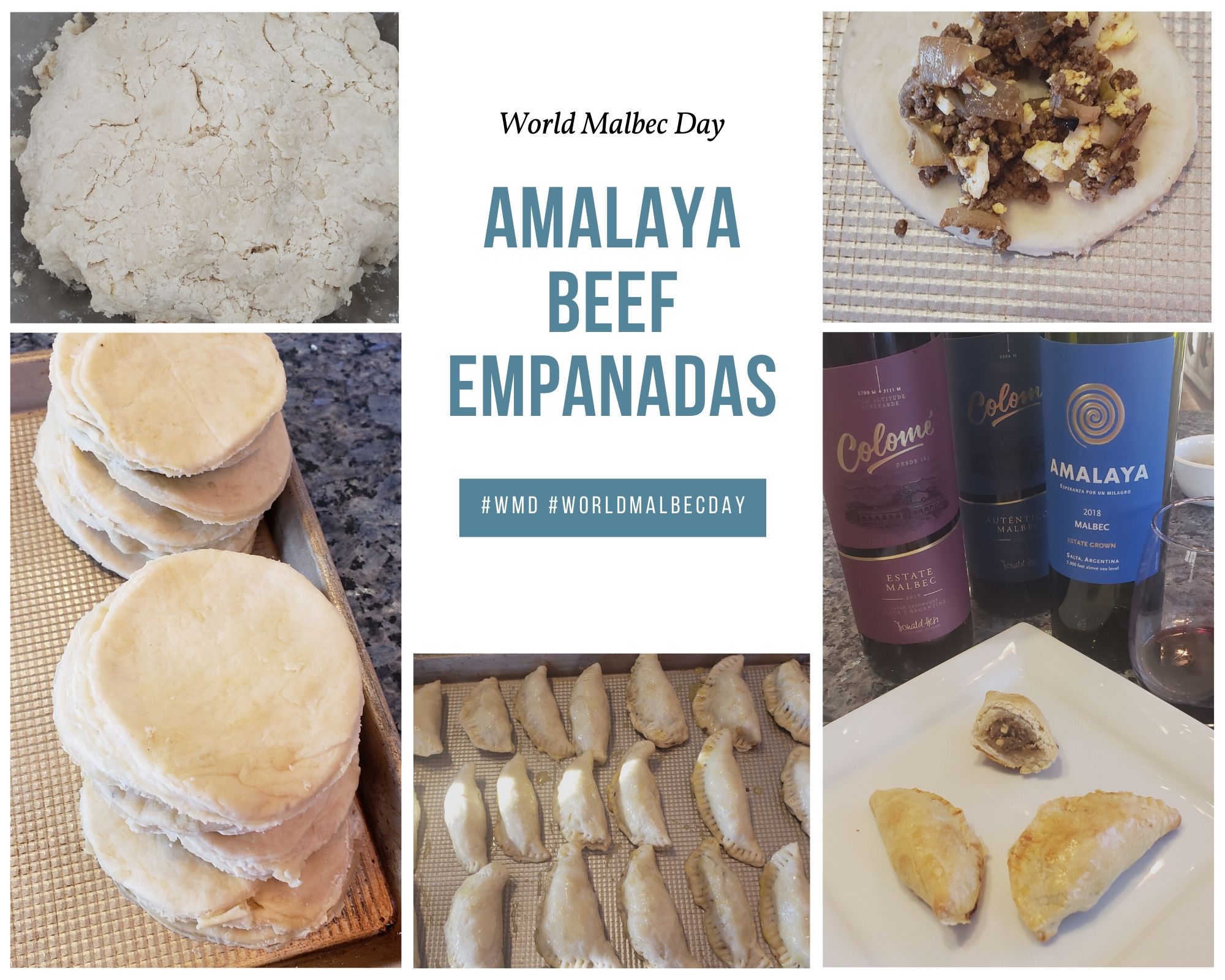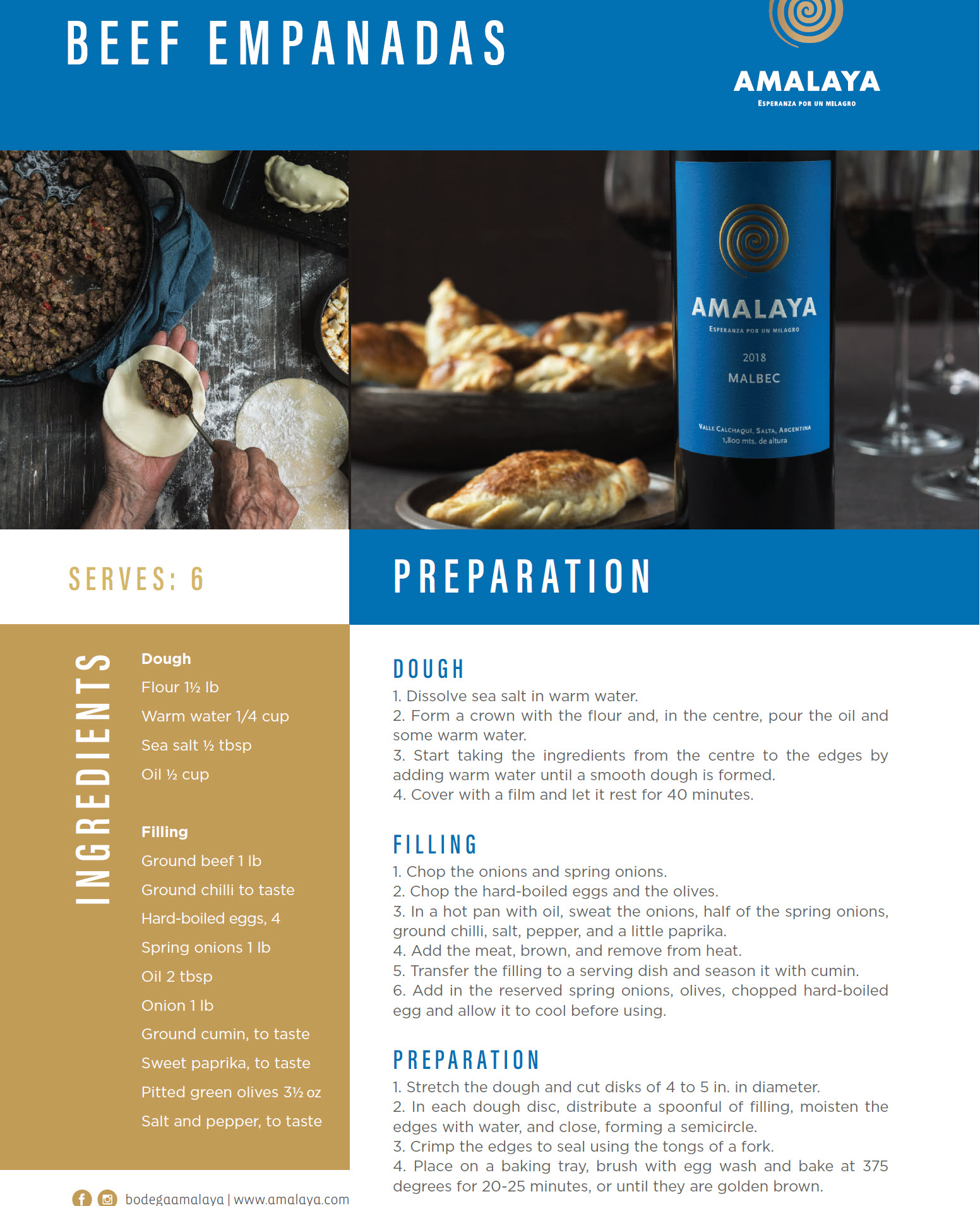 Amalaya Beef Empanadas – I did make these. They are a bit time consuming but well worth it. Make sure you roll the dough thin.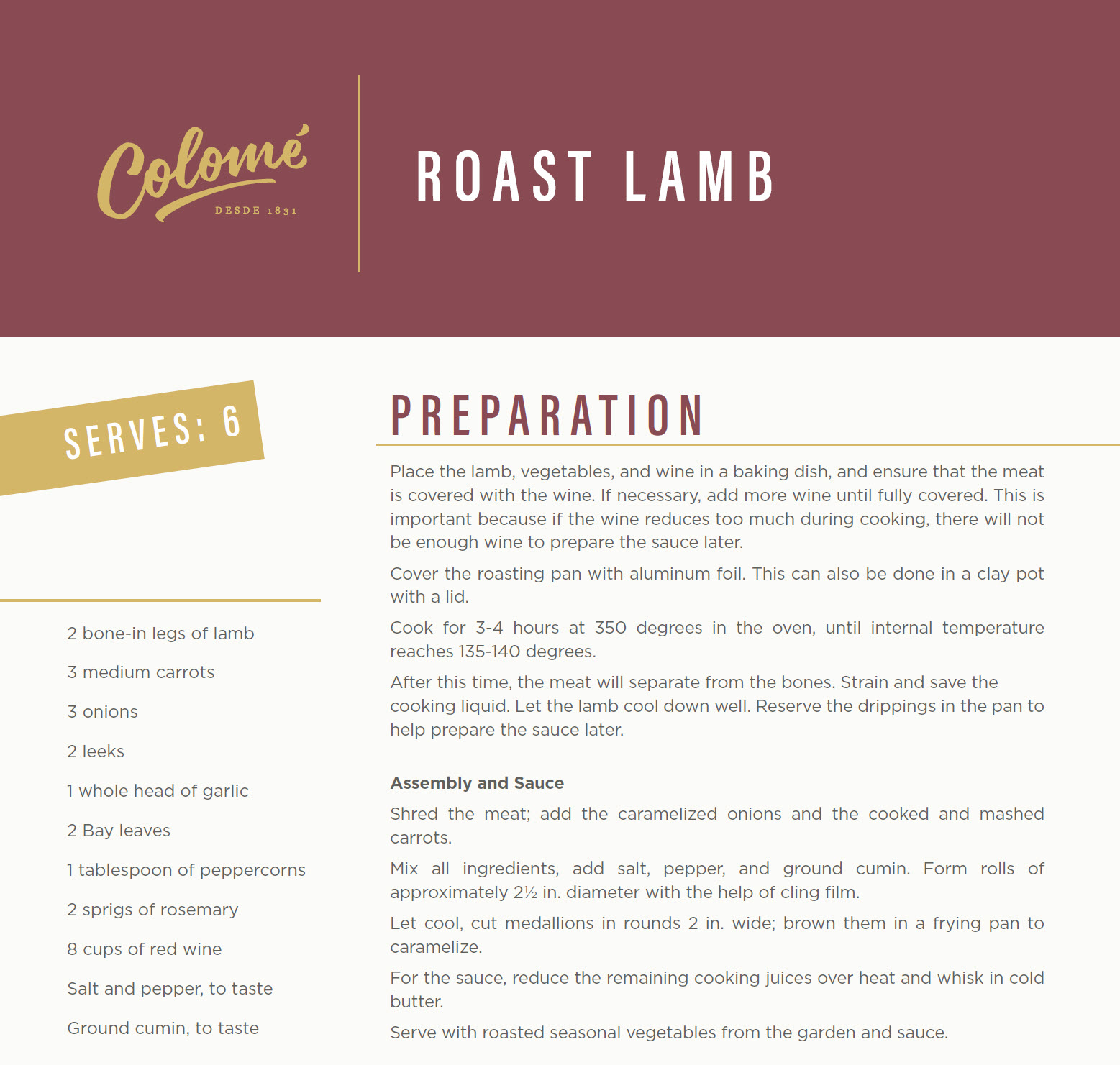 Colome Roasted Lamb Had there been lamb in the grocery store, I would have tried this one too. Lamb is not something I stock in my freezer. Use Colome Malbec in the recipe.