Italy's Abruzzo Region Pecorino: Casal Thaulero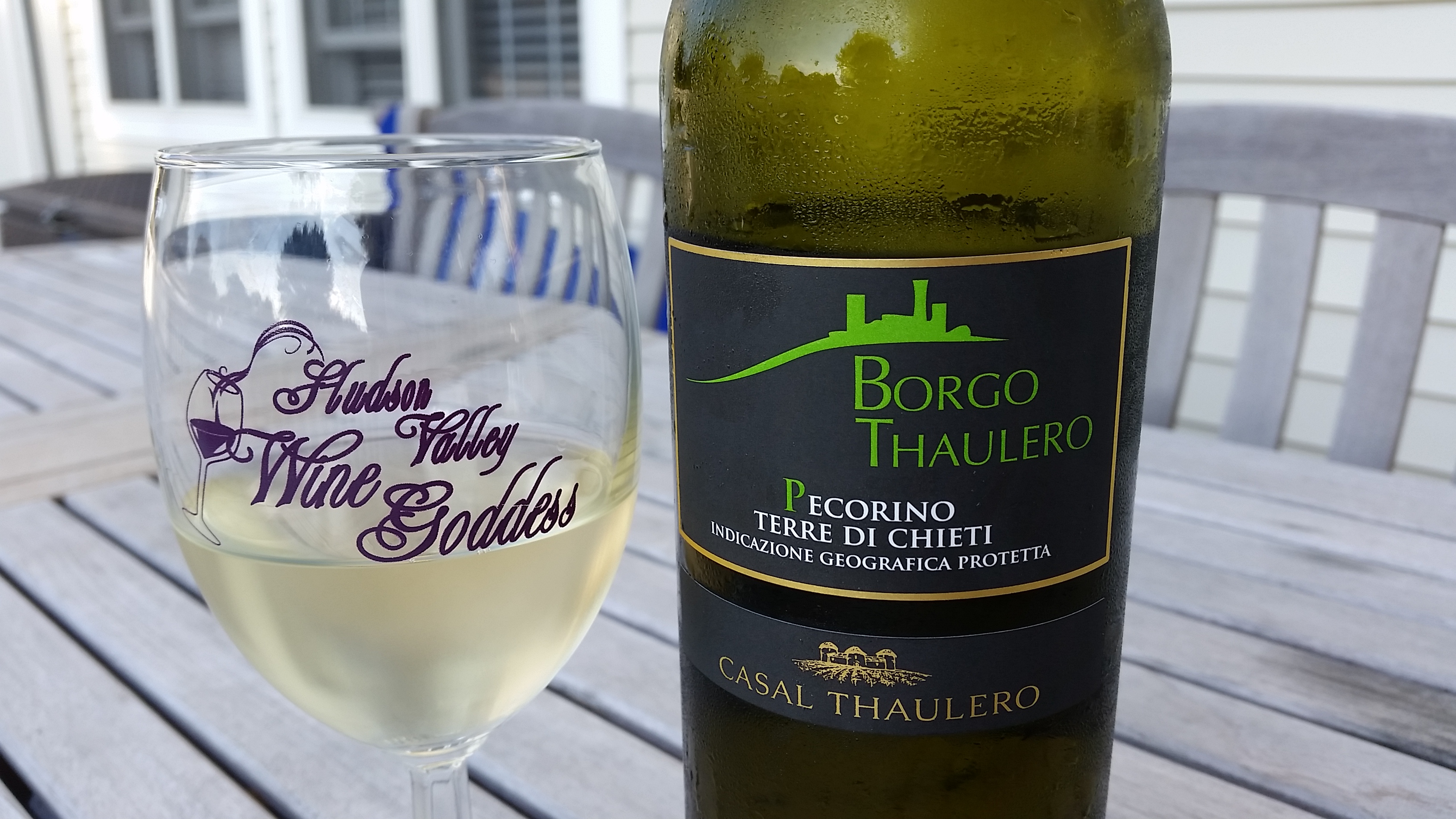 If you like Pinot Grigio I can guarantee you will like Pecorino. We are not talking about the cheese, we are talking about a grape. However, it has been said that the sheep were eating the grapes when they found their way into the vineyards while going from pasture to pasture. Pecora means sheep hence the where they got the name Pecorino for the grape. The grape is grown in the Marche and Abruzzo regions of Italy.
I had the opportunity to taste 2015 Borgo Thaulero Pecorino Terre Di Chieti produced by Casal Thaulero from the Abruzzo region. The vineyards of Casal Thaulero date back to 1738 but were dormant until the late 1800's. It was then when Duke Giovanni Thaulero began to restore the property, plant new vines and build a winery. Duke had a passion for winemaking and this is what the foundation for Abruzzen viticulture was built on.
In 1961 the winery changed hands but today is committed to the winemaking practices of the past and will move forward incorporating them with modern techniques.
The 2015 Borgo Thaulero Pecorino Terre Di Chieti was strawish yellow in color. Aromas of white flowers and a fresh sweet summer smell was escaping from the glass. The wine had nice minerality and acidity with flavors of fresh orchard apples and pears.
I paired with some grilled bratwurst, peppers and onions. The wine brought out the sweetness in the brats. It was a nice pairing on an early fall day.
This wine is very affordable at a SRP of $9.99.