It's Book Release Week!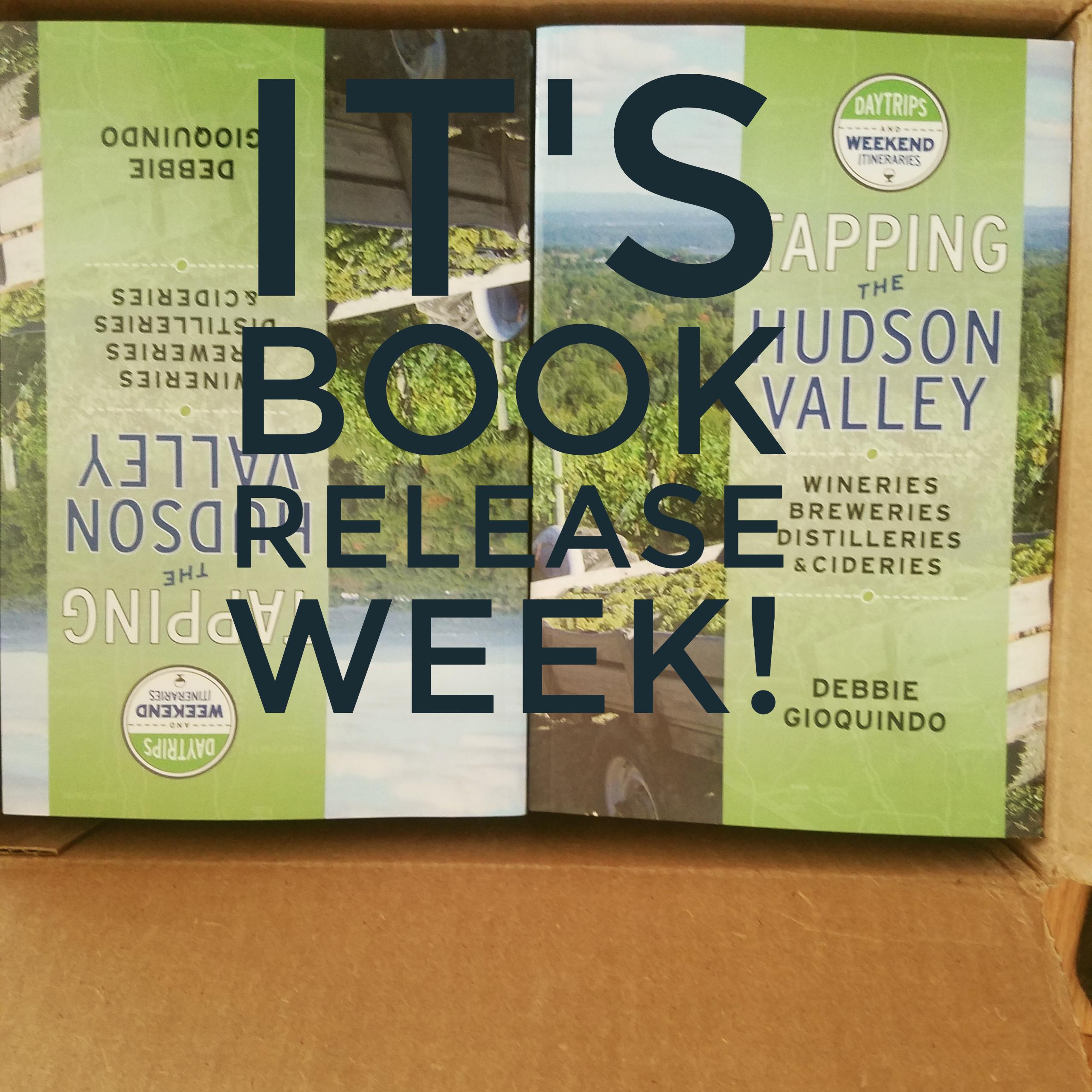 I can't believe the day has finally come. I never thought I would be a published author. There is going to be a lot going on this week.
My book Tapping the Hudson Valley is the complete guide to visiting the regions craft beverage producers and the sites along the way. It is broken down into one and three day itineraries, wineries, breweries and sightseeing with different entry points into the area. Distilleries and cideries are all mixed into the itineraries.
This book taps my knowledge of the region from growing up in Wappingers Falls and raising my family in LaGrange, working in travel industry, being involved with the local wine industry and spearheading the creation of Hudson Valley Wine Country.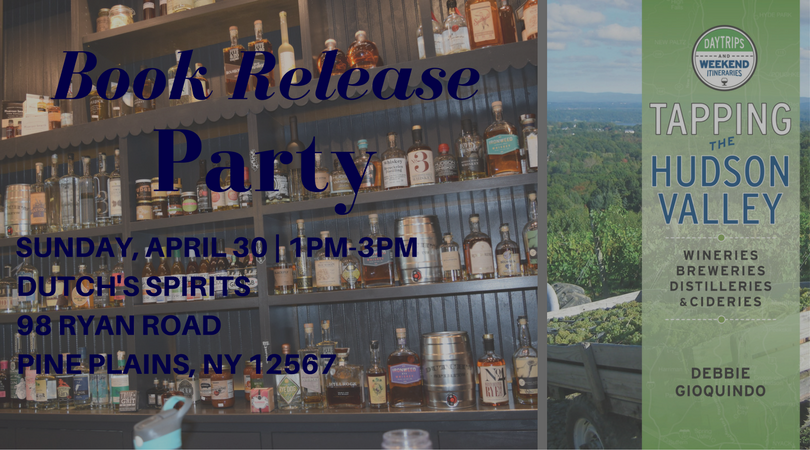 Come celebrate with me on this huge accomplishment at Dutch's Spirits on Sunday, April 30th. Millbrook Vineyards & Winery, Clinton Vineyards and Taconic Distillery will all be there pouring tastes. There will be local cheeses and Lydia will be baking for the event. If you've never had any of Lydia's baked goods, that's the second reason you need to come besides to see me. Dutch's Spirits is located at 98 Ryan Road in Pine Plains, NY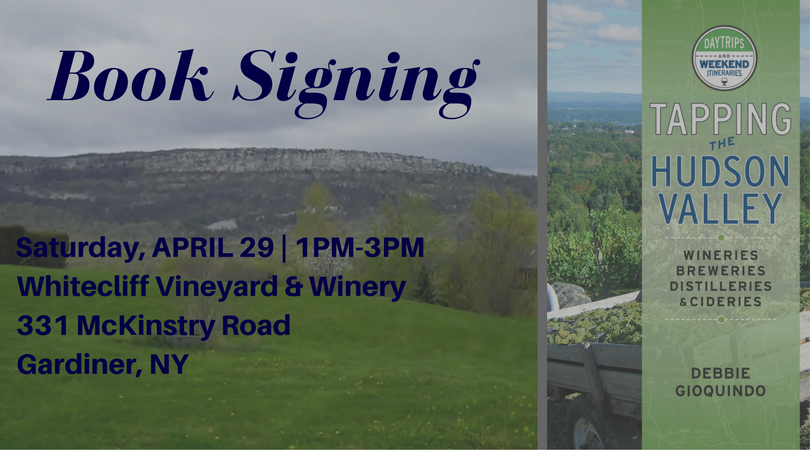 If you can't make it out to the party on Sunday, I'll be at Whitecliff Vineyard & Winery, 331 McKinstry Road in Gardiner, NY on Saturday, April 29th from 1-3pm for a book signing.
I'll be running two specials on Amazon. I will be giving away 5 copies of my book. You will need to follow me on twitter https://twitter.com/hvwinegoddess for the instructions and link. They will be posted on Tuesday, April 25. The winner will be announced on Twitter, Tuesday, May 2. Here's the link to the promotion https://giveaway.amazon.com/p/7ec479f6828d9cef
The entire book release weekend beginning Friday, April 28th to Monday, May 1st you can download Tapping the Hudson Valley free on Kindle.
I hope to see you at either Whitecliff Vineyards & Winery or Dutch's Spirits!