Late Afternoon Boat Ride with Arinzano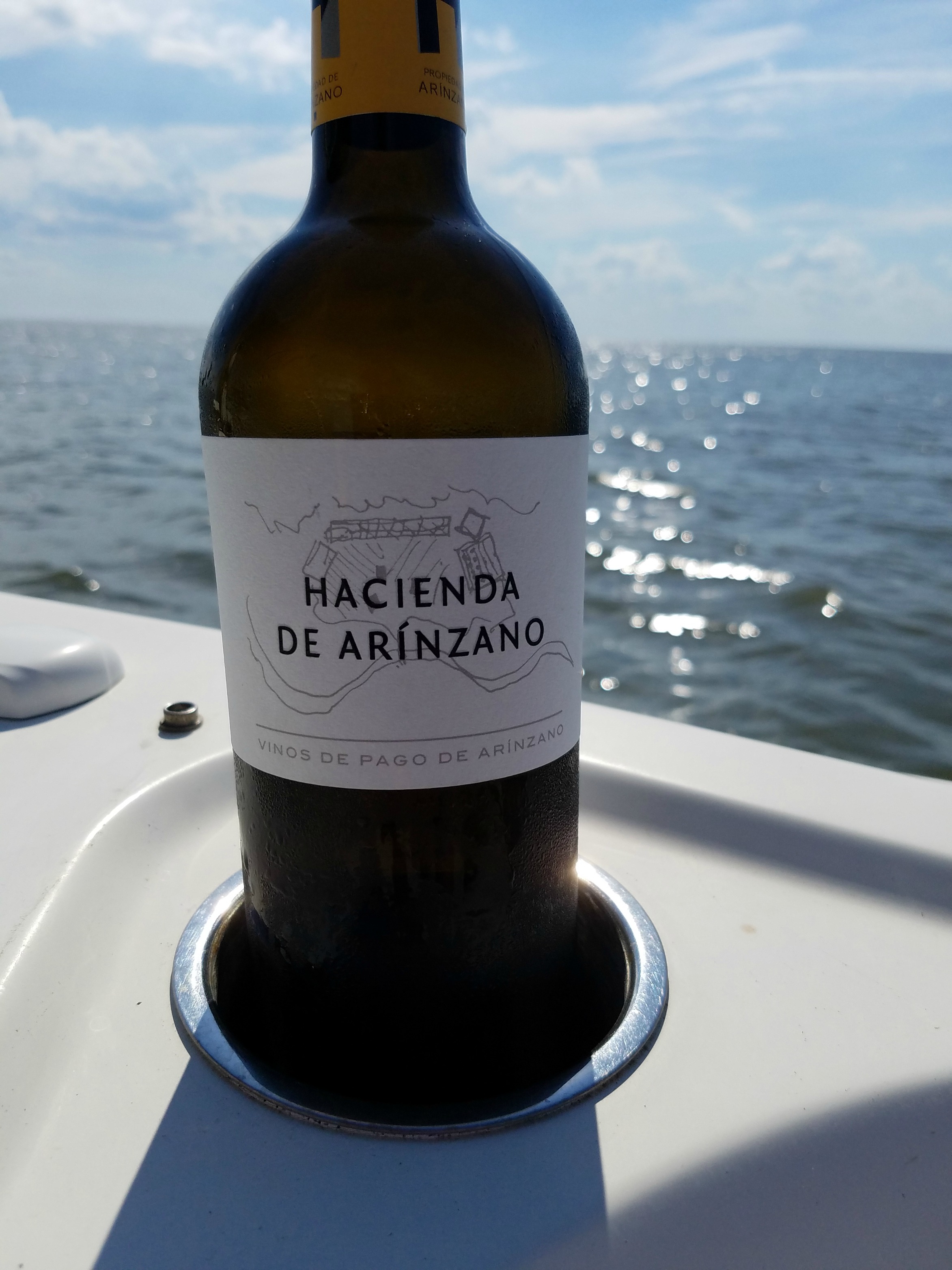 It's been quite a crazy spring and beginning of summer for us. We put our boat in the water back in April where it's been sitting pretty, and just that, we've been so busy, in and out of town that we haven't taken it out. The first weekend back we took the boat out for a late afternoon boat ride to end the weekend and since I missed a week of #winestudio where they featured Arinzano Chardonnay and Rosé I grabbed a bottle of the Chardonnay to take with us. Confession, this is the first time we took a bottle of wine out on the boat with us. Maybe it's because we usually go out and fish, but this Sunday, we went out to burn some gas, anchor and just enjoy the late afternoon on the bay.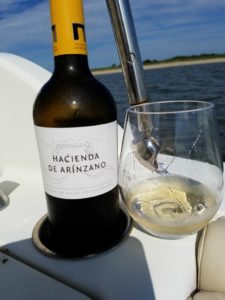 The 2014 Hacienda de Arinzano White is 100% Chardonnay and perfect pairing for the late afternoon boat ride. We tooled around and anchored in the Delaware Bay off Sunset Beach. Good thing for the Yeti cooler because it kept the wine nice and chilled. We opened the bottle and just sat there and relaxed. Flavors of melon, apple and a mix of citrus, lemon and pineapple with a touch of oak filled the glass. I think it's the first time I've just relaxed in a long time, marveling at the water line and horizon with the glass of Chardonnay in hand…Thinking damn, I'm lucky.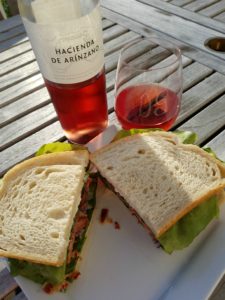 Earlier on in the week I had the 2016 Hacienda de Arinzano Rosé sitting on my back deck. I know Rosé wines come in all shades of pink, but this Rosé is really dark. One might at first think it's a sweet Rosé but it is a dry wine. Made with 100% Tempranillo the wine had skin contact for 6 to 8 hours and was harvested at full ripeness which contributes to its dark pink color. The wine had nice acidity with flavors of strawberry shortcake, sweet cherry and watermelon. This wine paired very well with my BLT with onion. Or has my friend Sharon informed me it's a BOLT.
 Both these wines are reasonably priced at $19.99. I wouldn't hesitate to serve them this summer or anytime during the year.