Lucia Wines Younger Sister Lucy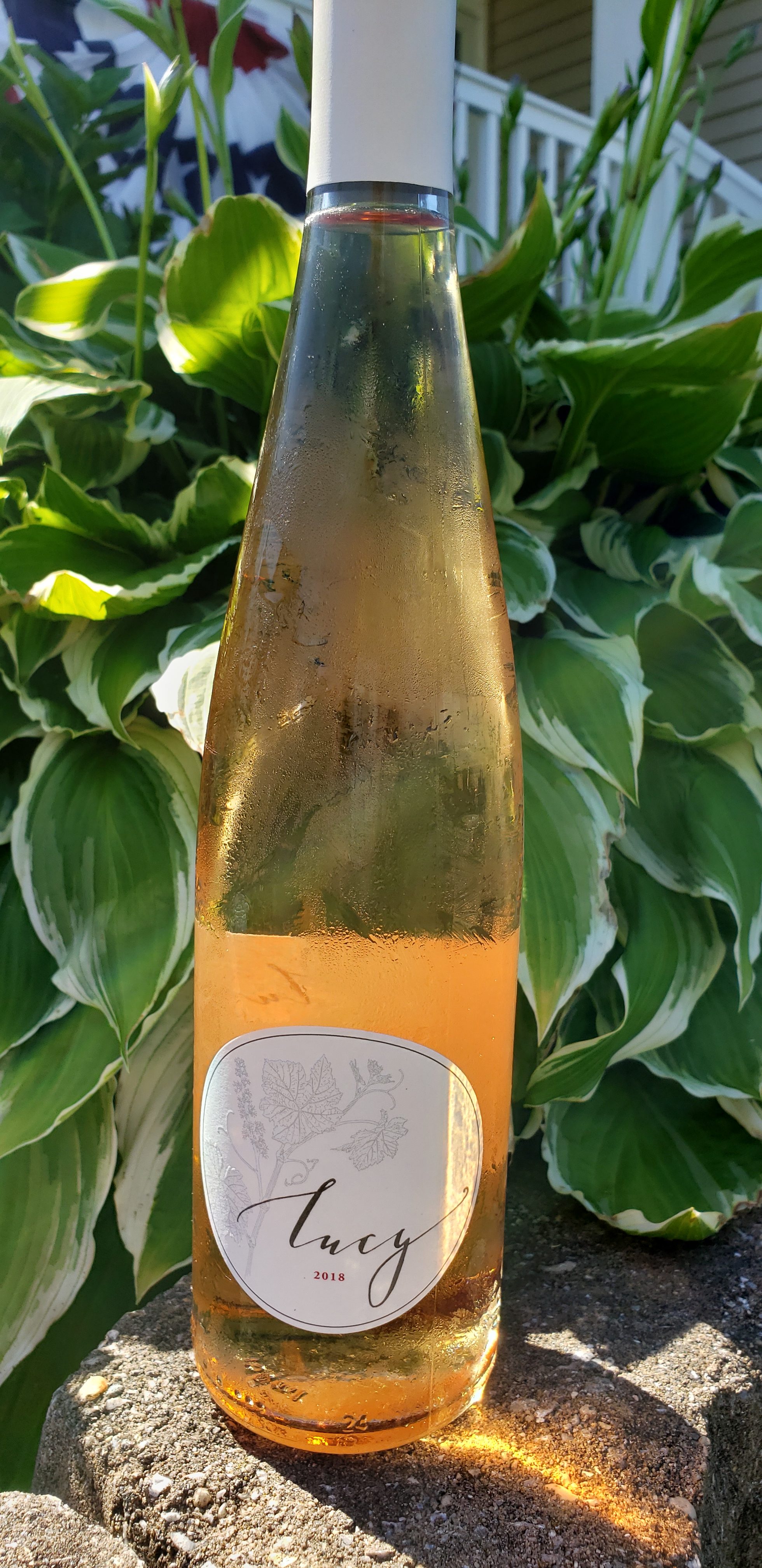 The younger sister syndrome…Oh no! Yes, I have a younger sister, her name is Donna. Lucia Wines has a younger sister too – Lucy. I had the wonderful experience of meeting Lucy in June.
Lucy was born in the Santa Lucia Highlands in 2003 to the Pisoni family. Winemaker Jeff Pisoni makes the wine and his brother Marc farms the estate Pinot Noir vineyard the grapes come from.
The Production Process
Lucy is produced by using a combination of whole cluster pressing and Saignee method. For those not familiar with the Saignee method it is when the winemaker bleeds off a portion of the red wine after it has been in contact with the skins and seeds. This will give color to the rose as well as make it a bit richer and more concentrated. The ratio is 26% whole cluster press and 74% Saignee.
Nap Time
After fermentation the wine will age in neutral barrels that are at least 15 years old. This will give the wine a little texture and roundness. The wine will nap for 3 months and then bottled.
Giving Back – $1 of each bottle sold goes to Breast Cancer Research
This is a beautiful story on how a charitable donation brought 2 Lucy's together. In 2006 Lucy Millman who was a breast cancer survivor was in her local liquor store looking for a bottle of wine. She spotted the Lucy Rosé and she discovered not only did they share a name but they were both committed to a cause – fighting Breast Cancer. The Pisoni Family then donated to Lucy Millman's fund for The Susan G Komen 3-Day. To this day they continue to contribute to Lucy's fund as well as a few other charities that support Breast Cancer research. To date over $100,000 has been raised for this Breast Cancer
2018 Lucy Rosé of Pinot Noir
What a nice crisp and refreshing Rosé! The glass is filled with freshness and hints of strawberry, peach and nectarine. Nice pale pink in color in the glass the wine is full of flavors. Strawberry, watermelon, hints of orange citrus and stone fruit. A great wine for sipping on the porch or have with your Thanksgiving dinner.