Making Bordeaux Affordable – Légende Wines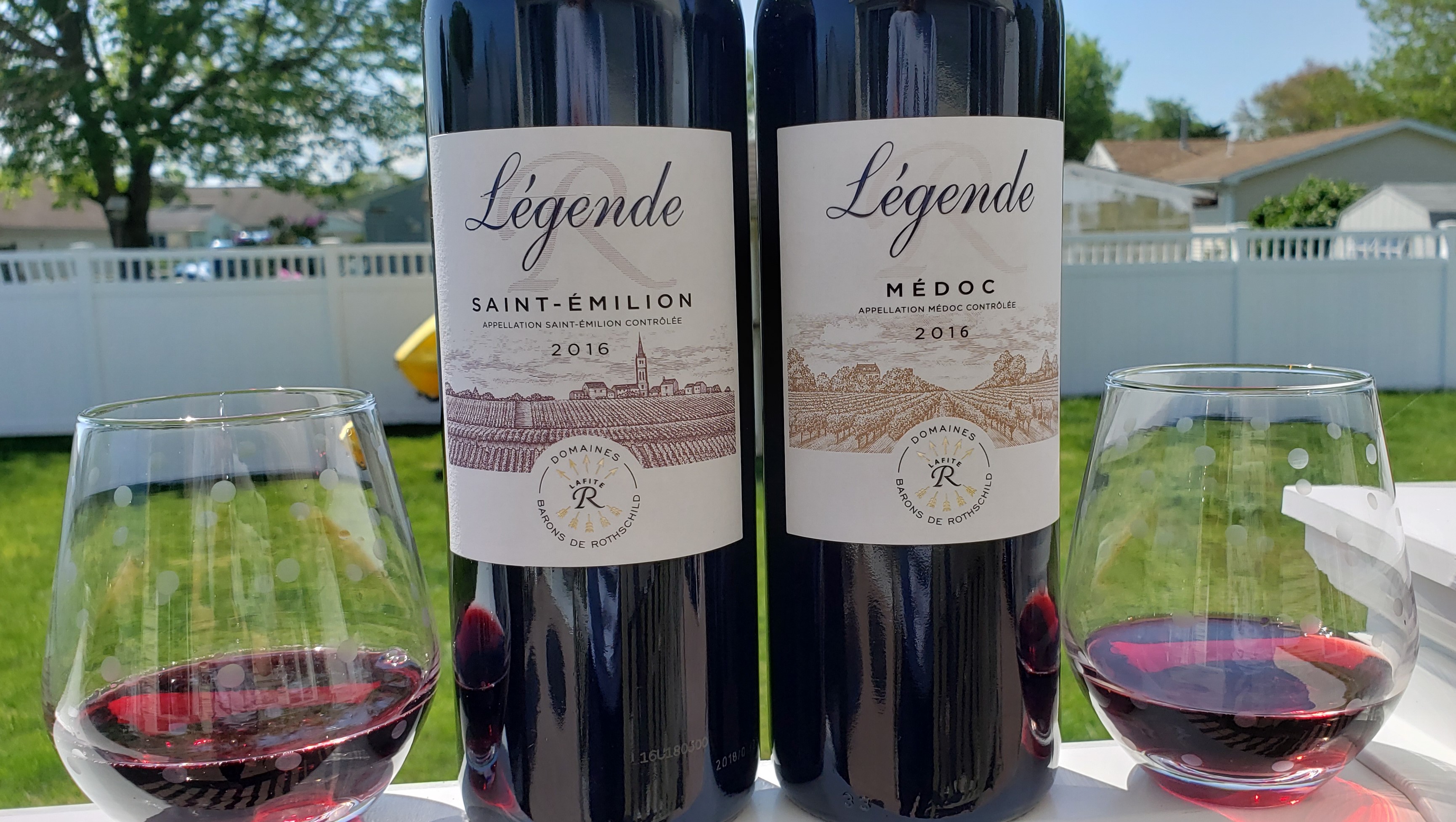 When you hear the term Bordeaux you immediately think of expensive out of reach wine. At least I do. However, there are many wines from Bordeaux that are not out of reach and are from those famous producers that you hear about at those cocktail parties.
Left Bank – Right Bank
First let me explain Bordeaux. There is the right bank and the left bank and the difference..The right bank is going to have a Merlot based wine blend and the left bank will be Cabernet Sauvignon based. To the base there will be up to 5 varietals blended. The left bank is home to the five First Growth wines from the 1855 Bordeaux Classification. While these wines are way out of my price range, some may produce a reasonably priced Bordeaux wines under another label, a hidden gem.
Légende Collection
Domaines Barons de Rothschild (Lafite) is one of the producers producing reasonably priced Bordeaux under another label called Légende Collection. The Collection's objective is to offer classic Bordeaux wines with immediate charm and to offer people a selection of wines from prestigious origins. Legende produces wines from five of the major Bordeaux appellations: Bordeaux, Bordeaux Blanc, Medoc, Saint-Emilion and Pauillac under the direction of Domaines Barons de Rothschild (Lafite) winemaker Diane Flamand. The grapes these wines are made of grew along side the grapes in the very expensive bottles. These grapes just didn't make the first cut for the First Growth.
You too can drink a Lafite! Although Chateau Lafite Rothschild is out of your price range, the Légende Collection will be affordable, priced between $17.99 and $49.99. I received two samples of the Légende Collection for review and was quite impressed by how easy drinking they were. I didn't feel the need to decant and feel they will go with many seasonal dishes.
The Wines
2016 Légende Médoc is 60% Cabernet Sauvignon based with 40% Merlot and 50% of the final blend was aged in barrels. Layers of blackberries, plum and dark red fruit are soft and silky. Finishing notes of pepper and spice. SRP $24.99
2016 Légende Saint-Emilion is 85% Merlot with 15% Cabernet Franc. Sweet spice and vanilla notes escape the glass leading to a palate with nice blue and red fruit, with a hint of plum. Soft tannins with a nice soft spice that lingers on the finish. This wine was really easy drinking. SRP $36.99