Making a New Jersey Wine Lover Out Of Me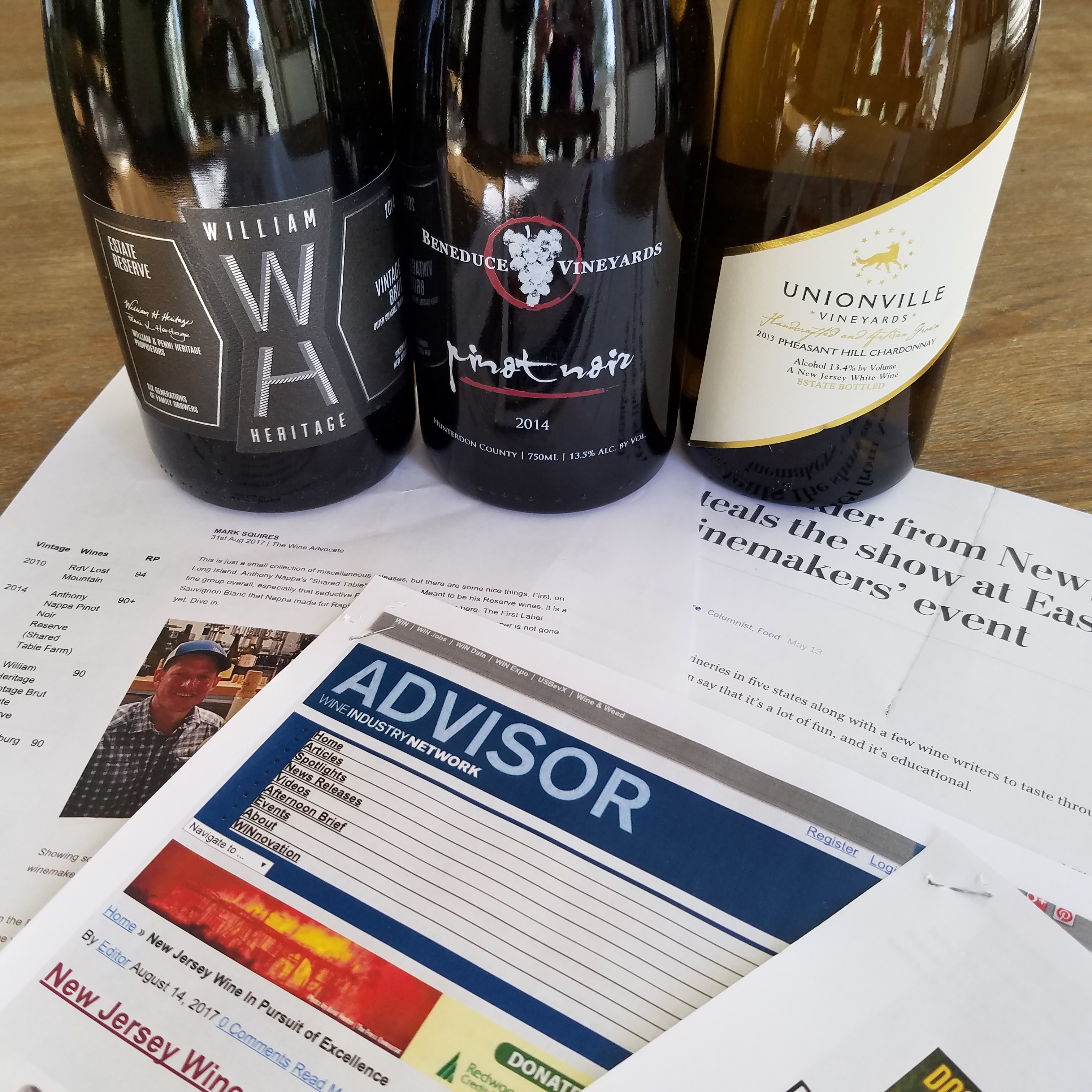 I've been coming down to the Jersey Shore since the mid 1980's when I started dating my husband. He is from the Philadelphia area and his family has a house in Cape May we would visit during the summer. Family vacations growing up never took us to the Jersey Shore so my first few times coming down here I really liked it, and then it began a yearly vacation.
My first experience with New Jersey wines was with Cape May Winery. We would stop there every now and then on our way home from the beach. I found their wines to be okay but nothing to write home about. It wasn't until about seven years ago the wine scene down here changed and there are now I believe seven wineries in Cape May County and yes, I've been to all of them. Do I have my favorites? Yes, there are two wineries that I feel are more superior than the others in terms of quality. But just this little corner doesn't speak for the entire state. Besides the wineries in Cape May County, I have only been to one other in central Jersey for a food truck and bonfire event. The event was fantastic, but the wines not so much.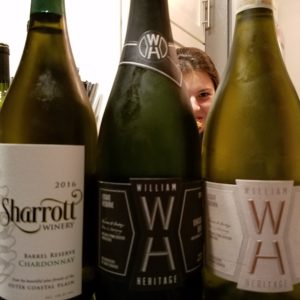 I've kind of been disappointed in Jersey wines. Then I had a lengthy conversation with John at the Winemakers Co-op and he insisted on sending me a NJ Wine care package to change my opinion of New Jersey wines. In addition, the #Winestudio program that I participate in had the entire month of November on New Jersey Wines. So by the end of last year, I had tasted a lot of New Jersey wines and learned a lot about the region and history. Did it change my mind. Yes! What it showed me that there are wines in New Jersey to be sought after, and as a wine region they are young and trying to collectively come together to increase the quality of the wine and make a name for themselves and a region to visit for wine tourism.
Wine in New Jersey dates back to 1739 when the first vines were planted. Jersey wines won awards dating back to 1767 when the colony's wines won awards from London's Royal Society of Arts. Between 1860 and 1920 the wine industry flourished and then prohibition hit. At the end of Prohibition in 1933 Tomasello Winery in Hammonton New Jersey was founded and it help revive the New Jersey wine industry. By 1980 there were only 7 wineries operating. In 2011 that number jumped to 34 wineries and today New Jersey boasts 50 wineries and more than 1,000 acres of vines in 15 of the 21 counties in the state.
While there are wineries all over the state a majority of them are located in the Outer Coastal Plain AVA and this AVA has been the leading factor in the growth and acceptance of New Jersey wines. The Outer Coastal Plain covers is 2.2 million acres in Southeastern New Jersey. The climate is influenced by the maritime effects of the Atlantic Ocean and the Delaware Bay. The soil is sandy or sandy loam. Recently, about 4 years ago the wineries of Cape May submitted an application to the TTB for designation of the Cape May Peninsula AVA. They are still waiting TTB approval.
If you are in the tri-state area of New York or Philadelphia you should take advantage of the Garden State Wine Growers Wine Trails Passport. You can have the paper form or use their app (available in Apple's App store or Google play) You have three years to visit the wineries and you get entered to wine a wine trip if you visit all the wineries. For more information about the passport program visit https://www.newjerseywines.com/winery-passport/
Here are the New Jersey wines that I tasted that made a New Jersey wine lover out of me.
2013 Unionville Estate Grown Pheasant Hill Syrah SRP $32.95. I think this a a nice representation of a cool weather Syrah. Immediately after opening there was aromas of black fruit, black currant and a hint of barnyard that disappeared. The wine was a little thin, but that is cool weather growing. A nice complex wine as it opens and smooths out with flavors of cherry, cranberry, plum, vanilla and a tiny hint of spice.
2016 Sharrott Barrel Reserve Chardonnay SRP $24.99 Uncork and the aroma of oak, vanilla and lemon curd come at you. The wine was surlie aged with flavors of melon and butter and hint of lemon. Personally this was a bit to oaky for me, but if you like that in a wine, you will like this Chardonnay.
2014 William Heritage Vintage Brut Estate Reserve SRP $40 is 69% Chardonnay and 31% Pinot Noir. This sparkling is unoaked with no dosage. Nice, toast on the nose, crisp, dry with nice acidity.
2016 William Heritage Chenin Blanc SRP $18 The color on this was beautiful clear extremely pale yellow with complex aromas of peach, lemon wet stone. The wine had a touch of sweetness with nuisances of peach, green apple and pear. I would pair this wine with Asian dishes.
2016 Hawk Haven Naked Chardonnary $16.99 I have become such a fan of unoaked Chardonnay. I think you get such a great expression of the grape. Here you find pineapple, passion fruit aromas leading to a palate of apple with hints of citrus on the finish.
2015 Hawk Haven Cabernet Franc $39.99 This wine is part of their Signature Series where I received bottle #7 of 537. Felt very honored to be tasting this 100% Cabernet Franc. Lots of dark and red fruit, nice tannins and well balanced.
2013 Palmaris Outer Coastal Plain Cabernet Sauvignon Reserve SRP $40 This is a blend of 75% Cabernet Sauvignon 20% Petit Verdot and 5% Cabernet Franc and aged in French and American oak for 22 months. Black currant, black fruit, lavender with hint of forest smoke and evergreen in this medium bodied wine.
2014 Beneduce Vineyard Hunterdon County Pinot Noir SRP $29.99 Beautiful garnet color with aromas of mint, cranberry and cigar ash. A slightly complex palate of pomegranate, mix red berry, strawberry and finishing with baking spices.
2013 Unionville Vineyards Pheasant Hill Chardonnay SRP $42.95 This is a really beautiful and elegant Chardonnay. Well balanced with melon, tart green apple, pear and some salinity. It will dance on your palate and put a smile on your face.