Many Ways to Enjoy Nieto Senetiner Wines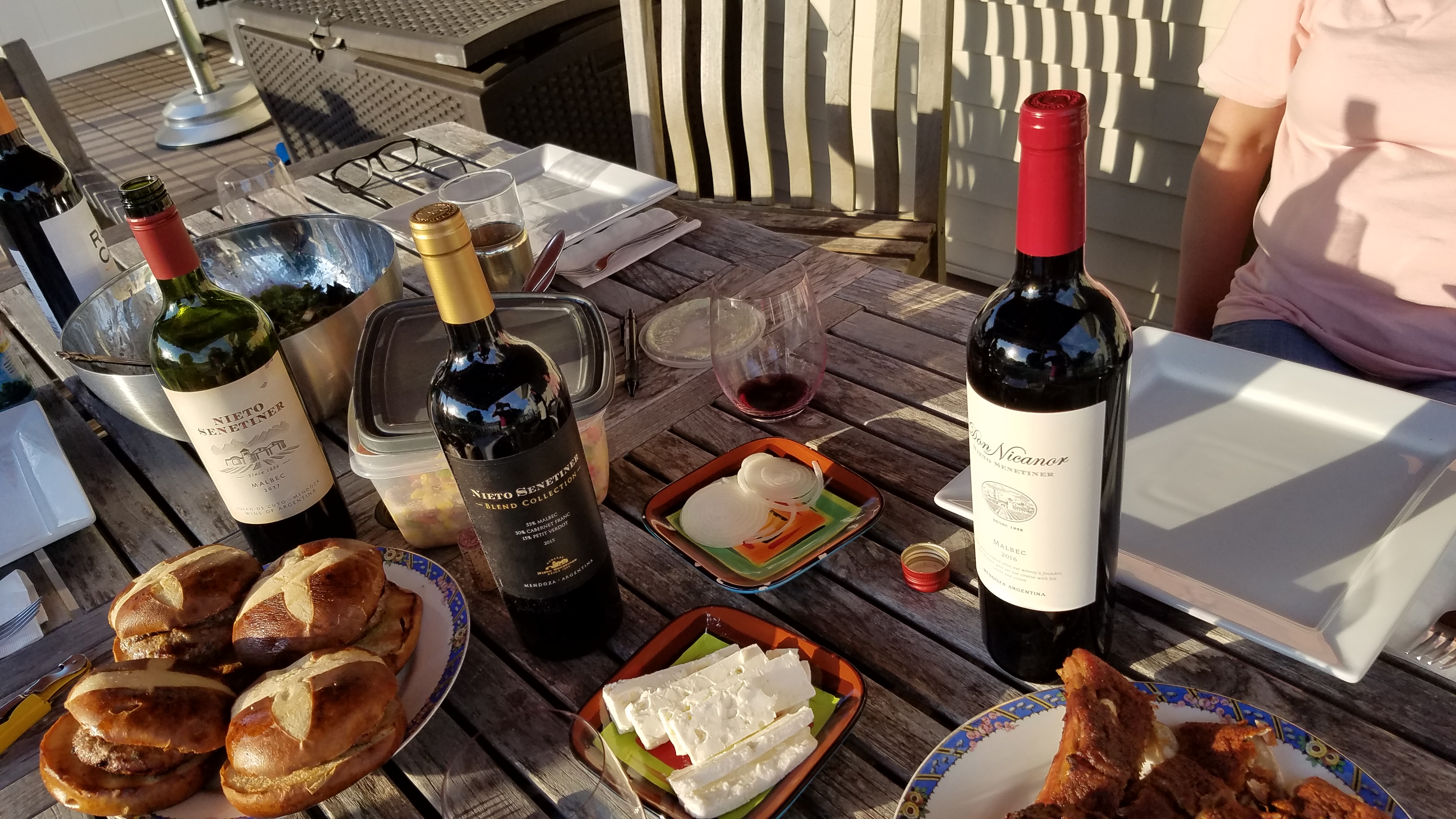 There are many ways to enjoy Malbec and Malbec Blends. The two places that come to mind for me are with a barbecue and by the fire-pit. There is nothing like getting mesmerized by the fire with a glass of Malbec, then following through with a barbecue. Nieto Sentiner makes some nice Malbec and Malbec blends that pair well with all seasons and foods that accompany them.
About Nieto Sentiner
Nieto Senetiner was founded by the first wave of Italian immigrants to Vistabla in 1888. Vistalba is the premier growing area of Lujan de Cuyo in Argentina. The winery was run by several families until 1969 when the Nieto and Senetiner families purchased it and expanded the facilities. In 1998 it became part of the Grupo de Negocios de Molinos Rio de la Plata. They have three vineyards in the Lujan de Cuyo region covering 400 hectares. Each vineyard has different characteristics and elevation, bringing different attributes to each wine.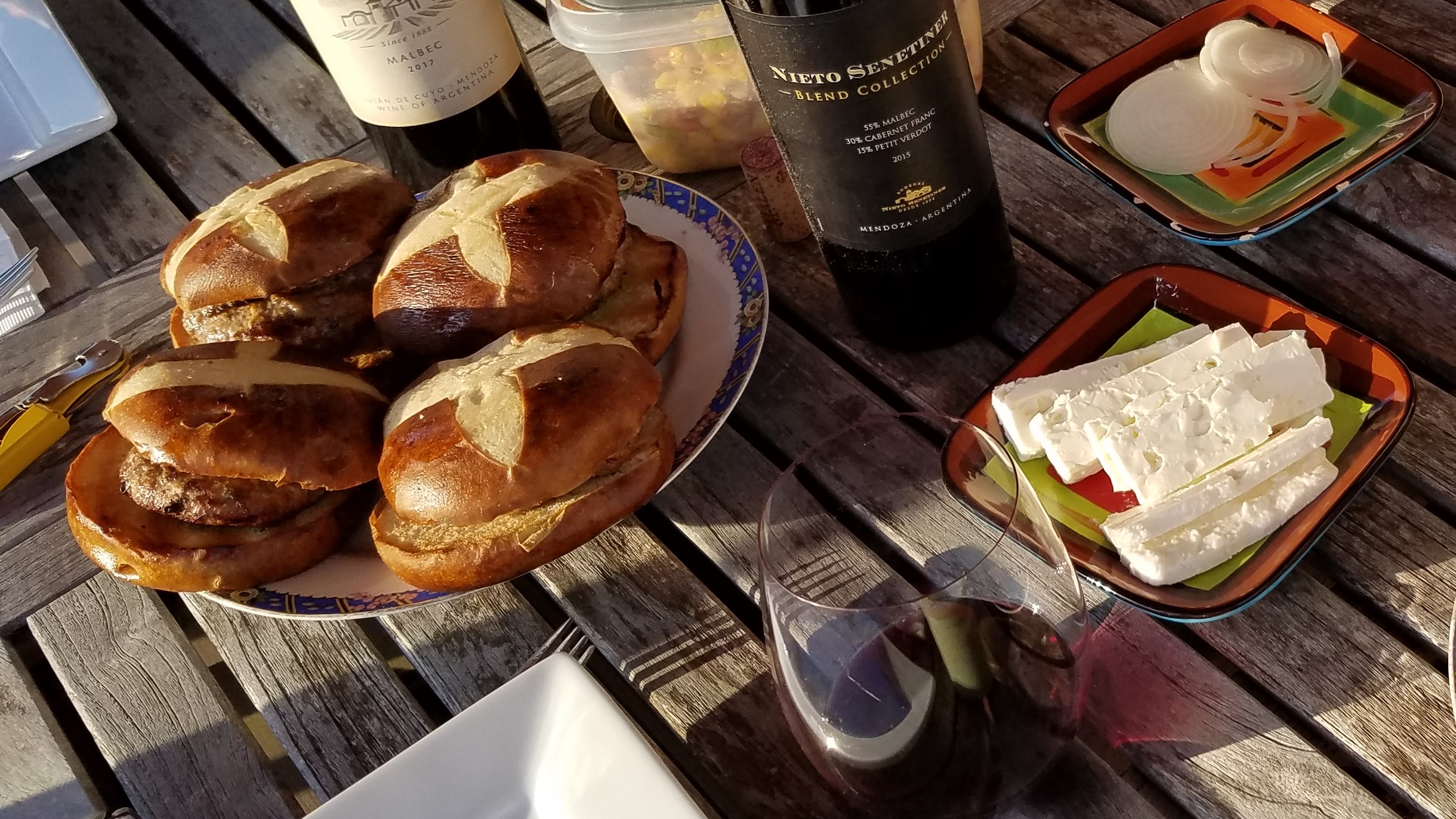 Nieto Senetiner Red Blend Collection 2015
This is a blend of 55% Malbec, 35% Cabernet Franc and 15% Petit Verdot and an alcohol content of 14%. The wine was aged in 10 months in French and American oak. Very deep red in color with aromas of blackberries and clove. A full bodied wine with soft texture and flavors of black fruit and hints of blue. Although the Petit Verdot is only 15%, it is pretty powerful and shows through from mid palate to the finish. SRP $15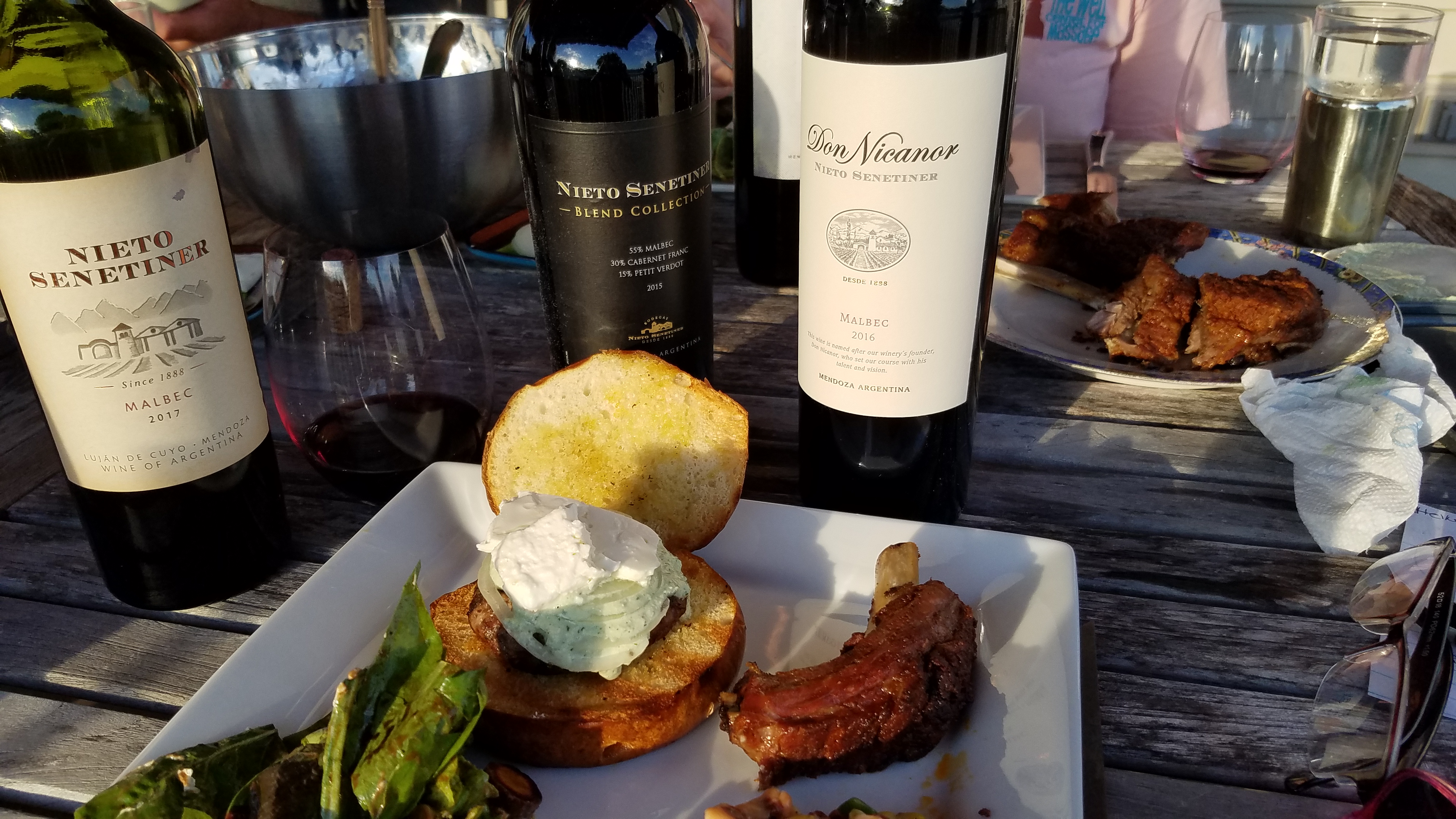 Nieto Senetiner Malbec 2017
This is their flagship wine and the is blended from three estate vineyards: Vistalba, Agrelo and Vistaflores. Elevation of these sites range from 2,900 to 3.500 feet and are located at the base of the Andes Mountains. Grapes from each vineyard bring different attributes to the wine. The Vistalba Vineyard brings deep colored grapes with strong tannins. The Agrelo Vineyard brings fruit with aromas of ripe red berries and plums and the Vistaflores Vineyard brings grapes with higher acidity, spicy aromas and provides balance and elegance to this Malbec.
Aged for 6 months in French and American oak the wine was bursting with aromas of black fruit and hints of vanilla. This led to flavors of blackberries and black cherry combined with hints of earth and a little spice on the finish. Pairs well with smoked ribs. SRP $13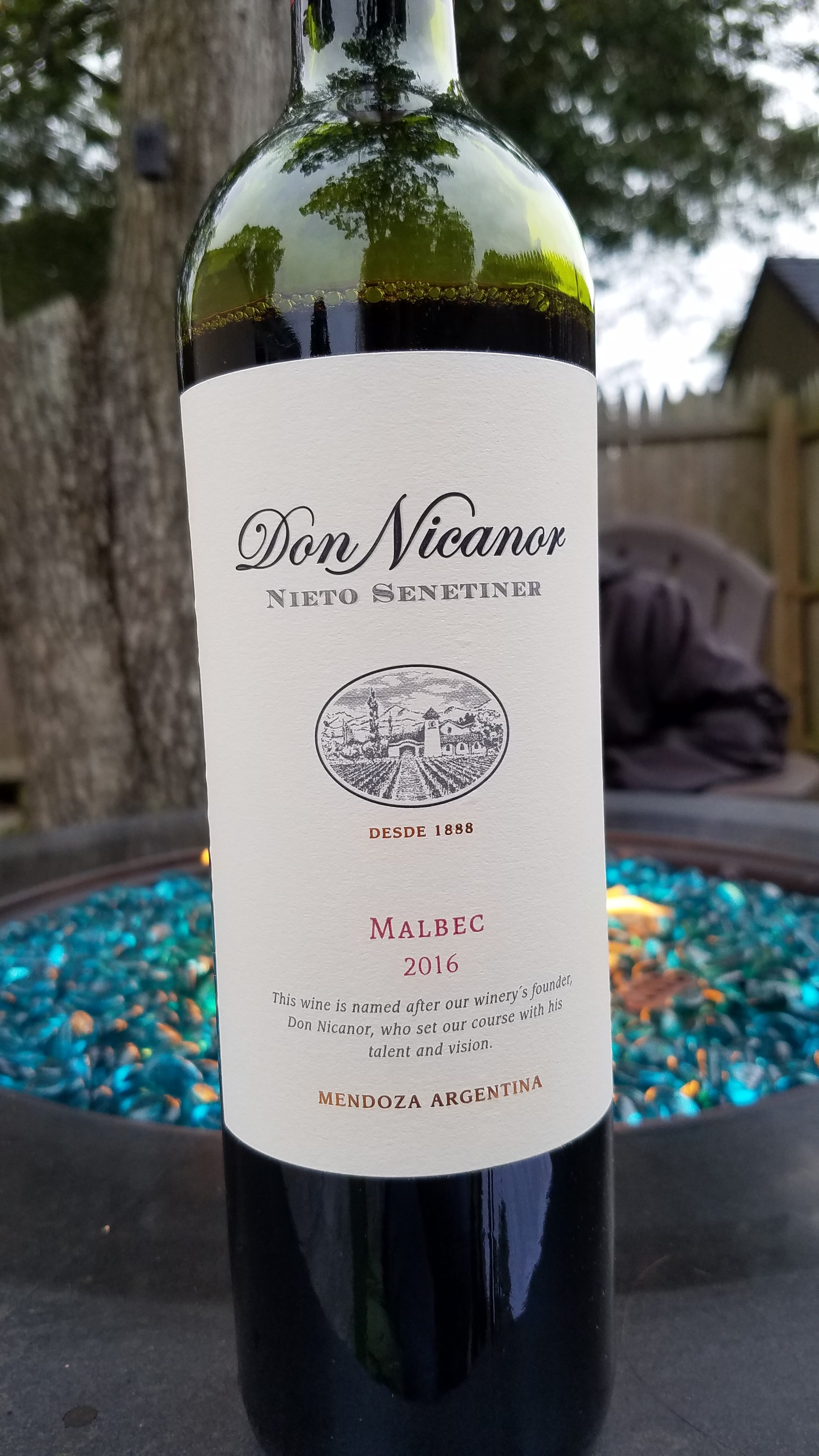 Don Nicanor Malbec 2016
This is a tribute to the mentor of the Bodega and they select certain barrels for the blending of this wine. The Malbec for this wine is sourced from the Vistalba and the high altitude vineyards of Agrelo in the Jujan de Cuyo area. The average age of the vines are 30 years. This wine is very dark red in color with a purple tinge. Aromas of red fruit and plums fill the glass with a hint of tree bark. The palate is rich with integrated tannins, juicy red fruit and layers of cherries, pomegranate finishing with allspice. SRP $18