Meet the Wineries from Rioja's Haro Station District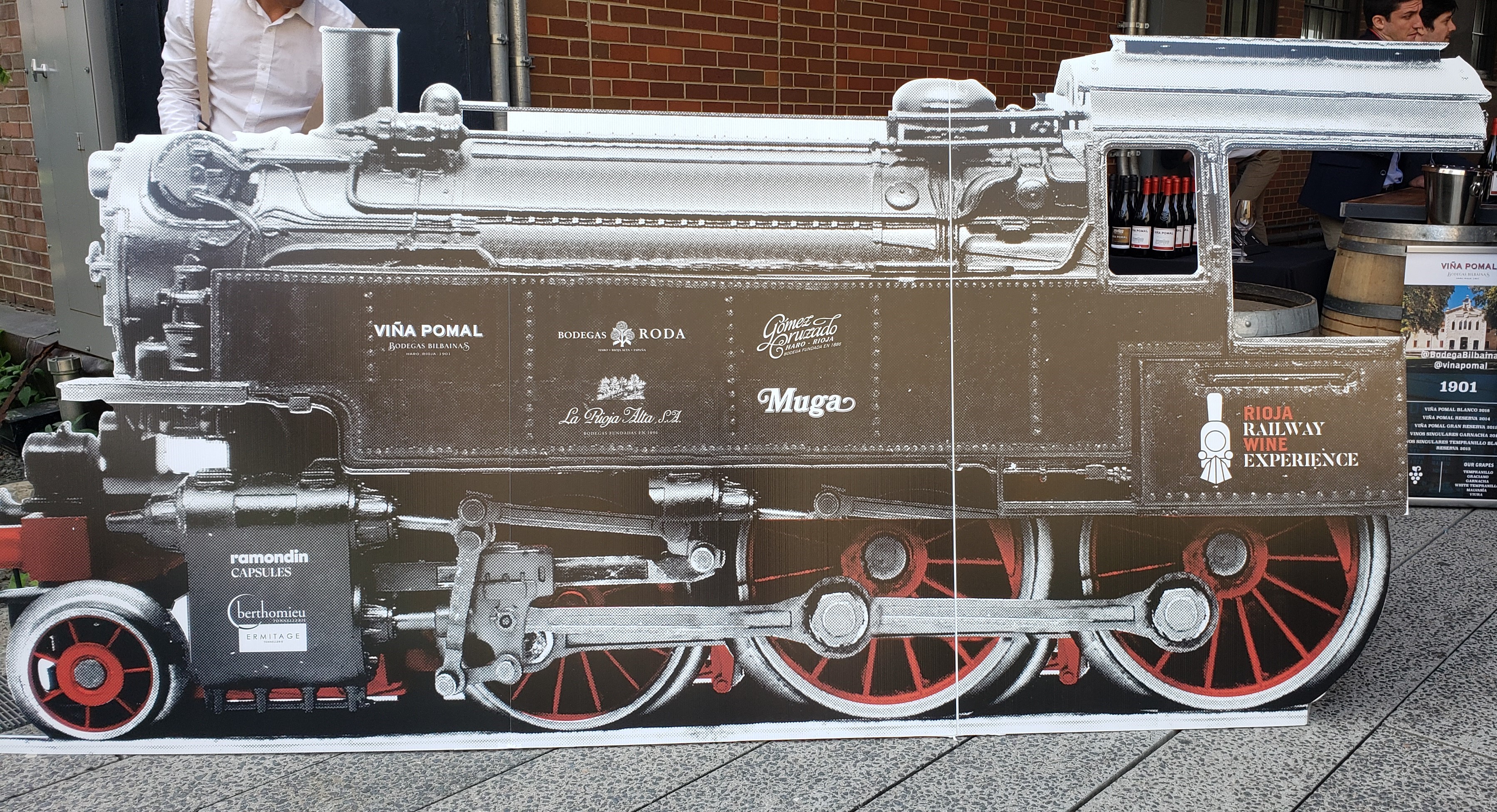 Meet the wineries of the Haro Station District of Rioja, Spain, where old tradition born out of innovation.
Haro District
Haro, a historic city was one of the first cities in Spain to have electricity. While winemaking history in the region dates way back, in the 1860's several wineries made their home near the railway station. It was the Railway that brought them together, put Rioja in communication with the rest of the world and allowed them to showcase their wines to the world.
Today the Haro Station District has the highest concentration of century old wineries creating incredible wines that are continuing the tradition of innovation and what makes the Haro Station District so special.
I recently went to an event showcasing 5 of the historic wineries in the Haro Station District. I had the opportunity along with my Winephabet Street partner Lori Budd of Exploring the Wine Glass to interview 3 of the wineries from the Haro Station District at the Rioja Railway Wine Experience held on the High Line in New York City.
Meet the Wineries of the Haro Station District
Vina Pomal Bodegas Bilbainas
Vina Pomal Bodegas Bilbainas established in 1901 is the oldest winery in the Haro district. It produces still and sparkling wine along with brandy. It has the largest surf area of underground cellars in the region. They have 250 hectares and bottle about one million bottles a year or about 83,000 cases.
Listen to our interview with Nolan Jones as he talks about the history of the winery, the grapes, the tradition and the wine.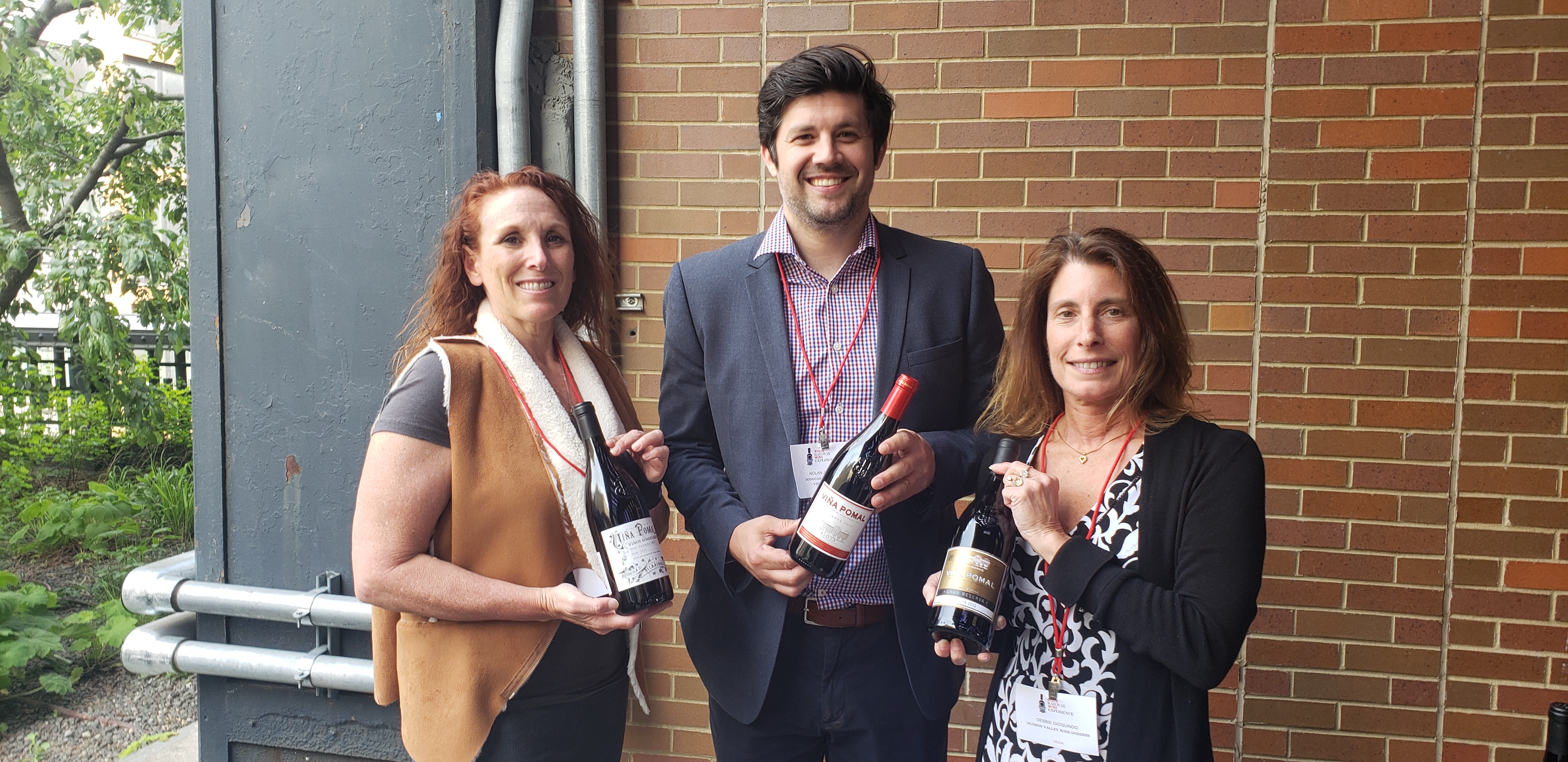 Vina Pomal Wines
2018 Vina Pomal Blanco A blend of Malvasia and Viura with each grape bringing a different element to the wine. Very aromatic, fresh and vibrant. SRP $20
2014 Vina Pomal Reserva This is 100% Tempranillo aged for 18 months in American oak and 2 years in the bottle. Lots of dark fruit and cocoa with soft tannins. SRP $20
2011 Vina Pomal Gran Reserva This is a blend of 90% Tempranillo and 10% Graciano aged for 2 years in American oak and another 3 years in the bottle. Elegant with layers of black and red fruit. This will pair with many foods. Drink now or age.
Bodegas Roda
A fairly young winery that was founded in 1987 they are considered the most classic of the modern in the region. Our discussion is with Maria Santolaya who spent some time with us talking about the winery and Cirsion.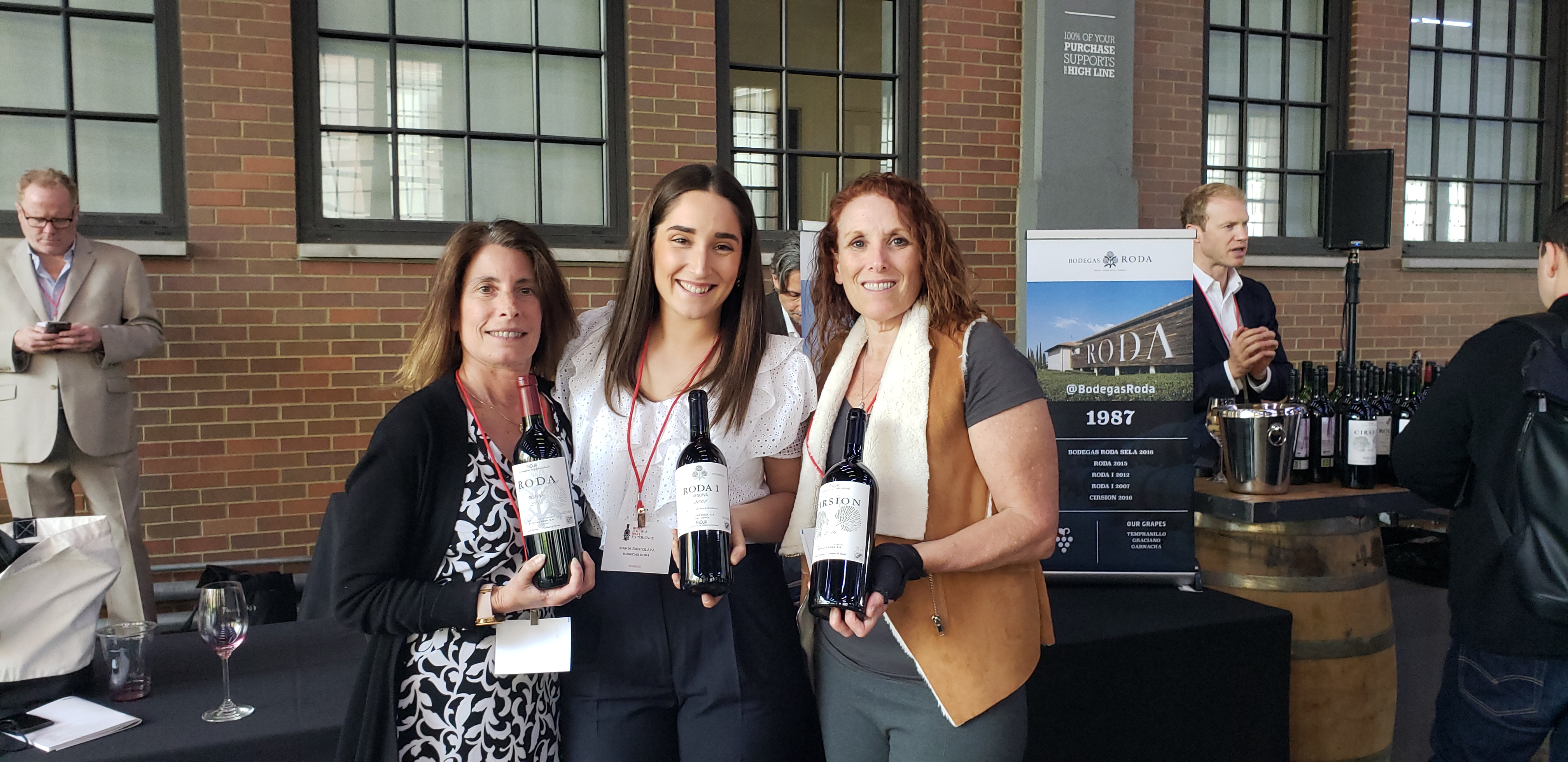 Bodegas Roda Wines
2010 Bodegas Roda Roda 107 Made with 3 year old vines, although made with young vines this wine is complex. Notes of vanilla, bright red raspberry, blackberry layers and bursts of white pepper on the finish.
2015 Bodegas Roda A blend of 86% Tempranillo, 8% Granacha and 6% Graciano from vines older than 30 years. Ripe red fruit with cherry dancing throughout. Hints of cinnamon and clove on the finish.
2016 Cirsion This wine is made with individual selections of the oldest vines. It is not made every year. The 2016 is a blend of 89% Tempranillo and 11% Graciano. Earthy notes with black and red fruit. Powerful yet delicate with fine tannins, hints of licorice notes dance on the palate. SRP $325
Bodegas Muga
Founded in 1932 by Isaac Muga and Aurora Cano. They were closet winemakers, making wines in an underground cellar until 1968 when they built their winery. They have their own onsite cooperage with a Master Cooper and three assistants. They are the only winery in Spain that makes their own barrels. They are now in the third generation and follow their grandfather's philosophy of winemaking. We had the wonderful opportunity to interview Juan Muga as he talks about his family winery his wines and the history behind it.
Power is Balance – Juan Muga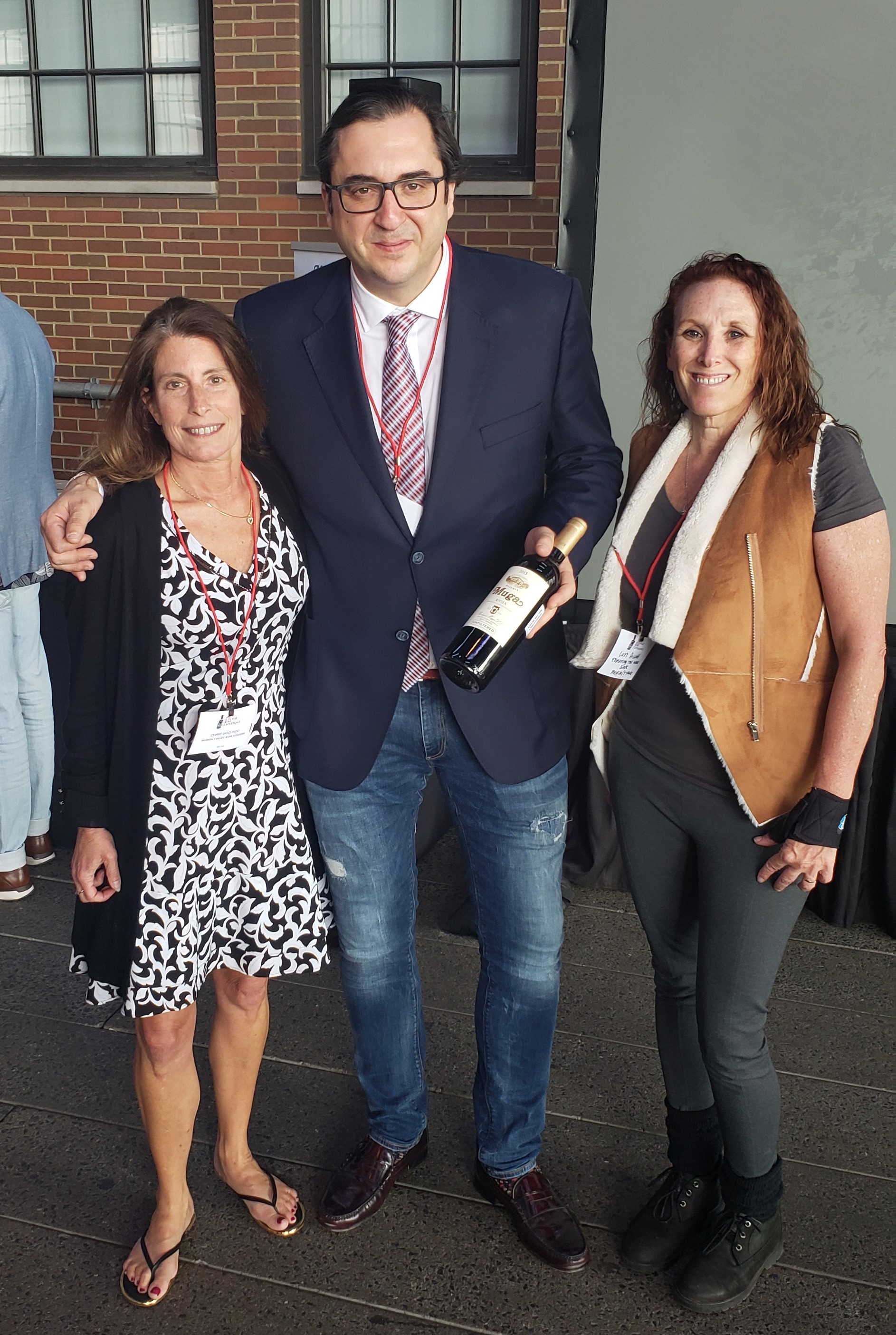 Bodegas Muga Wines
2015 Bodegas Muga Torre Muga This is a blend of 75% Tempranillo 15% Mazuelo and 10% Graciano. It spent 18 months in new Allier French oak barrels and 6 months in oak vat. It's big, it's nice, easy drinking with black fruit and nice black pepper spice on the finish. SRP $110
2010 Bodegas Muga Prado Enea Gran Reserva A blend of 80% Tempranillo 10% Garnacha with the balance of Mazuelo and Graciano. Aged for 9 months in new French oak and then 27 months in second-fill French and American oak barrels. Then the wine is bottled and aged 36 months in the cellar before released. This particular vintage was a "perfect" vintage in their eyes. Beautiful plum and dark fruit with the black pepper spice and soft on the palate.
2015 Bodegas Muga Reserve Another wine made with a blend of 70% Tempranillo 20% Garnacha and 10% Mazuelo and Graciano. This was aged 24 months in 70% French oak barrels and 30% American oak barrels. Then aged for another 12 months in the bottle before release. Nice red and black fruit, cherry, blackberry, violets and white pepper on finish. SRO $30