My first experience with Ehlers Estate was with their Rose during #winestudio Rose education and I was hooked. I ended up ordering additional bottles of the Rose because I liked it so much. When I knew I was going to Napa I made an appointment to visit.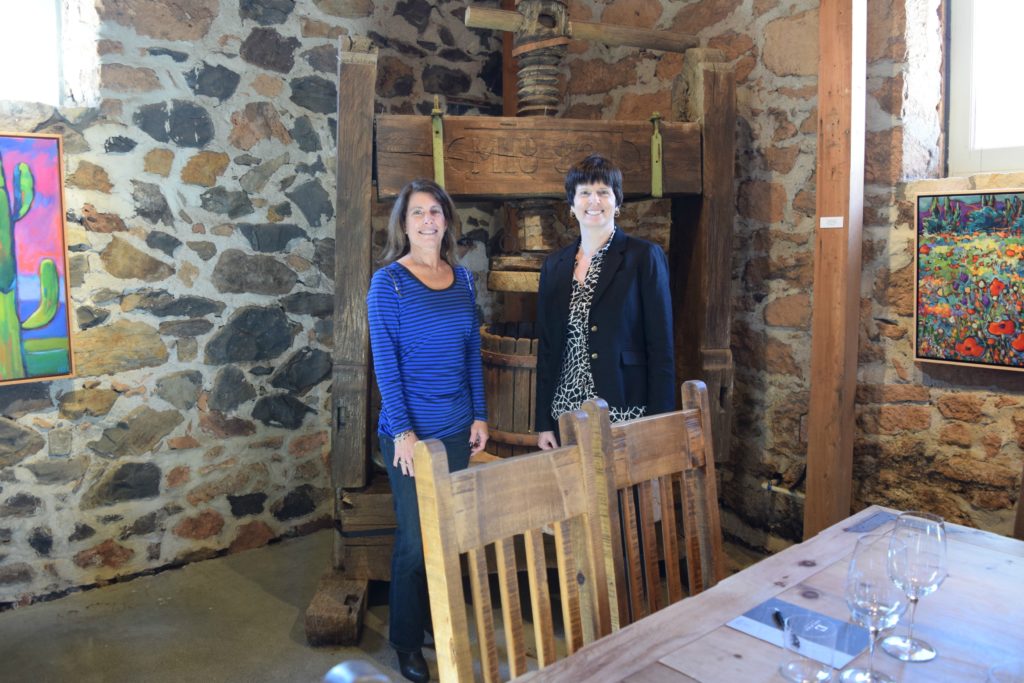 It was our first appointment for the day and we pulled up to this beautiful stone building. The building says history all over it. As you step out of the car, and take a look around it's beautiful and peaceful. When we entered the winery there was this sign just for us. Made me feel special and that was just the beginning of our tasting and tour. Elizabeth greeted us spent an hour and a half with us telling us the history of Ehlers, the winemaking techniques and the philosophy. After we walked the grounds and just took in the beauty of the land.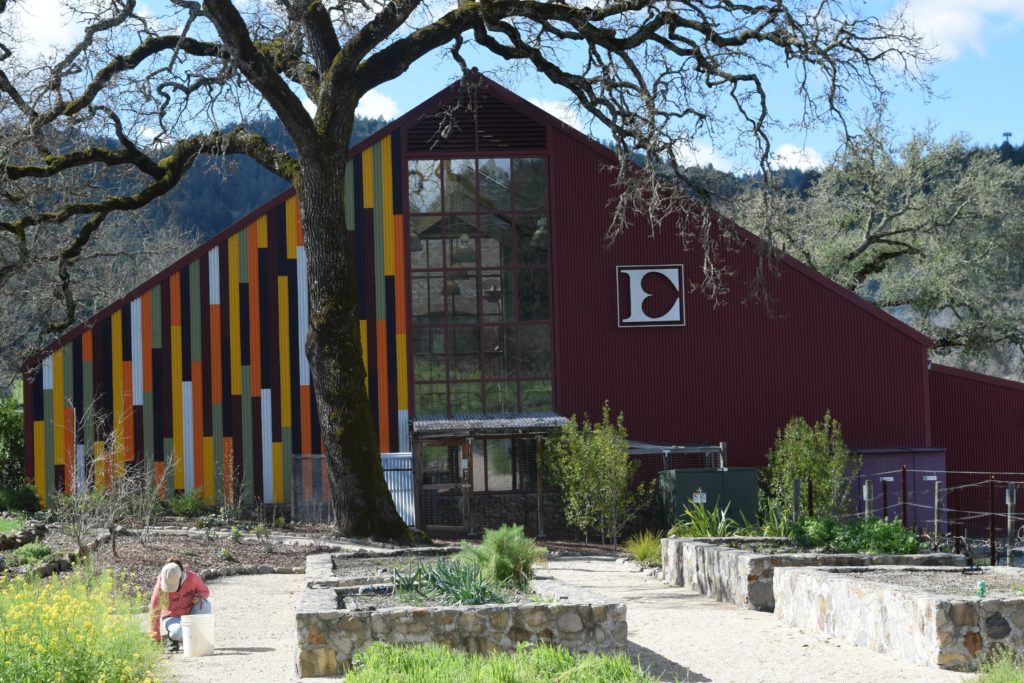 Founded by Bernard Ehlers in 1886, he and his wife owned and operated it until the 1920's. After his death the winery had different owners until 1987 when Jean and Sylviane Leducq purchased it. They are a French couple who wanted to make Bordeaux wines in the United States. They did so at first in Virginia and founded Prince Michel Winery. They sold that winery and decided they wanted to make wine in California. They purchased the Ehlers Estate and it took them 14 years to put together the 42 acre estate and the last parcel was Ehlers Estate the original 10 acres that Bernard Ehlers built the building on.
Jean passed away in 2002 just a year after the original Ehlers 10 acres was purchased and his Sylviane in 2014. Winemaker Keven Morrisey took over the helm in the spirng of 2009 and is the General Manager as well as winemaker. He is carrying on the legacy of the Leducq's in making terroir driven wines. Currently the winery is actually owned by the Trust.
Ehlers wine is all estate grown, they don't source any of their fruit. Of their 42 acres, 39 are planted.
2015 Sauvignon Blanc – it's Sancerre style aged in stainless steel and a few neutral oak barrels. Soft tropical fruit,some minerality, lime and soft citrus fruit round out the wine. It's nice and crisp with soft acidity so the flavors blend together nicely for an enjoyable wine. SRP $32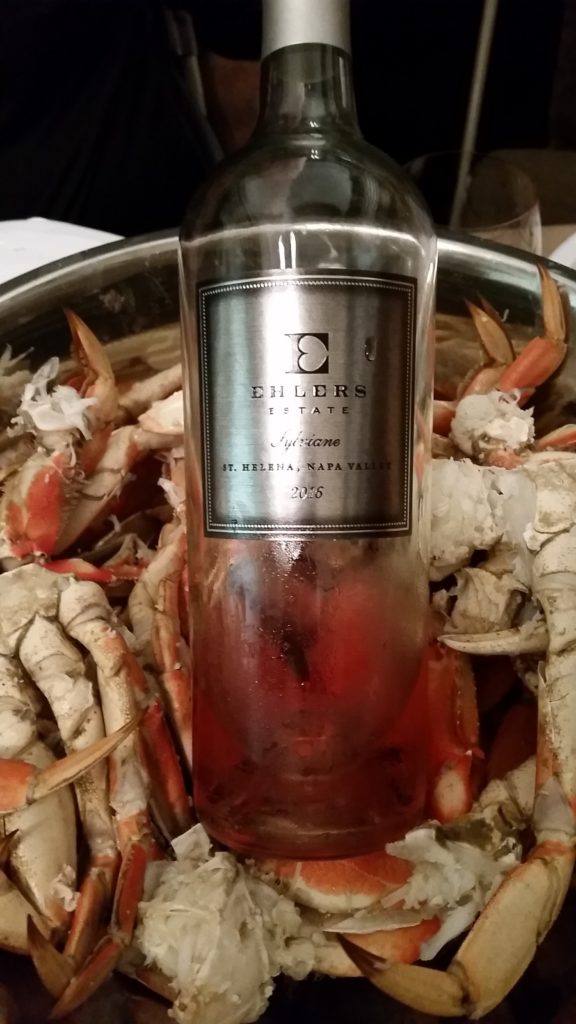 2016 Sylviane Rose – What a thrill I got to taste this just after it was released! It's 100% Cabernet Franc picked early just for the Rose. It's picked immediately and pressed and doesn't stay on the skins. It kind of sparkles in the glass with excitement. Nice perfume aromas with layers of watermelon, strawberry and pomegranate. Beautifully crisp on the palate with nice acidity and will make a wonderful summer porch rose. We brought this Rose to the crab feed we went to in Daneville after our stay in Napa. Went great with the crabs! SRP $36
2013 Merlot is a blend of 95% Merlot and 5 % Cabernet Franc. Aged in 50% new and 50% once used French oak. Beautiful nose with blue and black fruit. Very complex, chewy tannins with black raspberry and red currants licorice towards the finish and a nice cayenne pepper that softly lingers on the finish.
2013 Cabernet Franc 100% Cabernet Franc. Beautiful with nice strong tannins and structure. The wine that leaves your tongue dry Flavors of cranberry, red fruit and hints of vanilla.
2013 1886 Cabernet Sauvignon – This wine is going through a bottle change. Seems so many people don't pop the cork because they want to save the bottle and they are missing out on the best part, the wine. The new bottle will be revealed soon, so stay tuned. Meanwhile, what everyone is missing out on by keeping the bottle as a discussion piece is a beautiful full bodied Cabernet Sauvignon that is 85% Cabernet Sauvignon 8% Cabernet Franc, 5% Merlot and 2% Petit Verdot. Fragrant aromas of red fruit, red current and raspberry. The wine is elegant and complex with tannins that speak to the wine with notes of black, blue and red fruit layered throughout the taste with notes of spice throughout.