Napa – Sonoma Fires and How You Can Help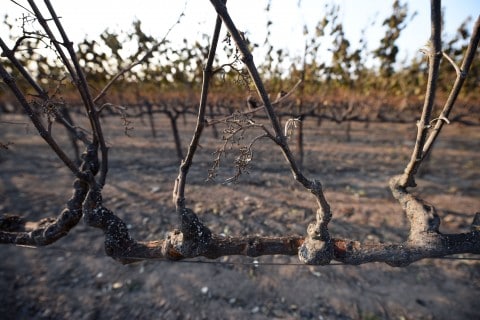 This has been a tough week. Last Monday when I woke up to messages all over Facebook about the fires and areas to be evacuated I was upset. But as the day progressed every time I logged into Facebook it got worse. I was beyond words…I had tears in my eyes, I was scared for all my friends in the area. I was heartbroken by the time Tuesday came around. There are no words to express how I feel and the horror I was seeing.
People were without electric and the only way they were communicating was via social media. One by one people I knew were evacuating, posting pictures. I saw one friends entire neighborhood in Sonoma gone and her house was the only one left standing. This is a nightmare! Being so far away I don't know what I can do except to pray for all of them.
Thursday night and Friday I started to hear from winery owners and friends that they were okay and what kind of damage was done. They aren't out of the woods yet. Any shift of wind and weather conditions can change everything.
I know everyone will rally together, because that is what the wine community does. How does one put their lives back together, time. This is going to take a lot of time. Wine country isn't going to look the same. What we can do right now is open that bottle of Napa or Sonoma wine, say a prayer for our friends, send them strength to get through this and enjoy the bottle with a smile. They would want that!
In the meantime, if you would like to help in the relief there various place you can donate to below. To keep up with what is going on the WineBusiness.com blog is keeping information up to date with wineries damaged or destroyed.
Sonoma County Resilience Fund https://donatenow.networkforgood.org/1431417
Community Foundation of Napa Valley http://www.napavalleycf.org/fire-donation-page/
Community Foundation of Mendocino County http://www.communityfound.org/for-donors/donate-today/community-funds/disaster-fund-for-mendocino-county/
Besides all of this, my computer crashed on Tuesday and I lost everything. That is nothing compared to what my friends lost. I might be intermittent the next few weeks while I figure out my new set up.