Navarra Wines Perfect for all Seasons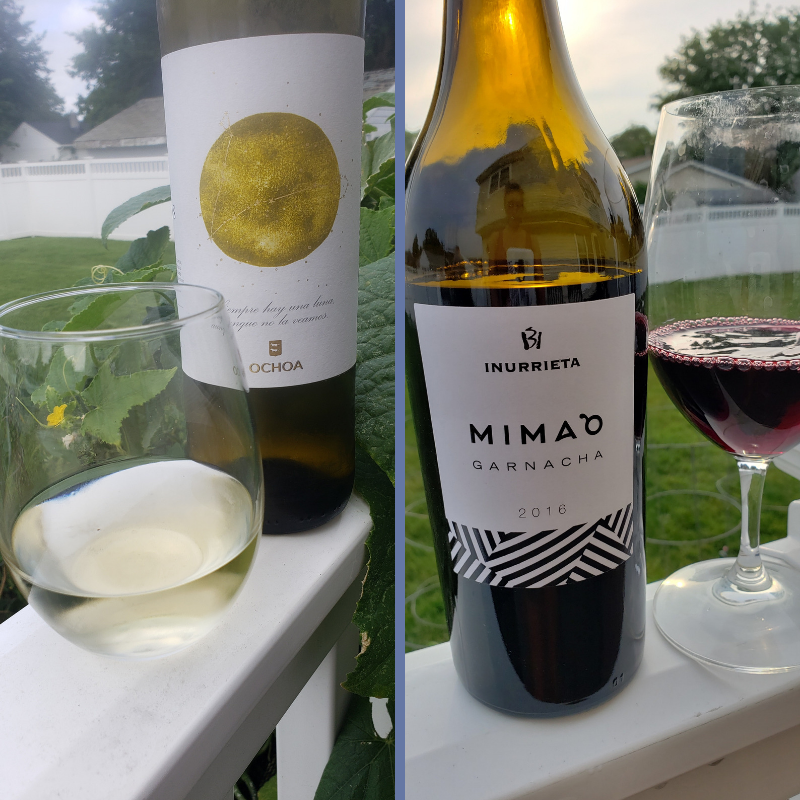 Recently I have really begun to have a thing for wines from Spain. Not one particular region, as all are different and special. Wines from the Navarra region are perfect for all seasons and occasions.
Located in the northern part of Spain between the Pyrenees and the Ebro River, the D.O was established in 1933, and known for producing rose wines made from the indigenous grape variety Garnacha Tinta. Although wine-growing dates back to the first century AD, it was in the 1970 and 80's that some of the growers decided to experiment with some French varieties like Chardonnay, Merlot and Cabernet Sauvignon.
The elevation of the vineyards vary from 800 to 1800 feet. The climate is continental. The soils are limestone mixed with marl or alluvium
Wines of Navarra
Navarra produces many different wine styles suitable for all palates. There are crisp mineral driven white wines as well as rich aromatic whites. You have Rose wines and red wines that can be soft and earthy to spicy and with herbal notes to the old vine reds that are very concentrated. For the sweet wine lovers they do produce some dessert wines from the Moscatel de Grano Menudo grape.
I had the opportunity to taste two wines from the Navarra region recently that I think are good all season wines. You can enjoy them in the springtime throughout the summer and into the holidays. Best part is that they are very affordable!
Bodegas Ochoa Calendas Blanco 2018 SRP $12
Made from 3 different varietals with the most prominent being Chardonnay at 75% and Viura at 25% there is also a touch of Muscatel added that brings floral aromas to the wine. Citrus pineapple aromas with hints of floral aroma lead to a plate with floral notes, pineapple, golden delicious apple and passion fruit with white spice on the finish.
This wine is nice all year round. Sit with a bottle and have some cheese and crackers, nice on the beach, with your holiday meal and perfect for apres ski.
Bodegas Inurrieta Mimao Garnacha 2016 SRP $15
One-hundred percent Garnacha fermented in stainless steel vats then aged in semi new French oak for 7 months this wine has many layers. Lots of aromas escape from the glass. Red fruit leads to violets, anise, red raspberry with a hint in the back of black raspberry. Bright red fruit on the palate with fresh raspberries and black raspberries and a hint of baking spice on the finish.
This wine can be enjoyed all year round. Good with your barbecue, on the boat, will pair well with lamb for your holiday meal or a romantic evening in front of the fireplace.