Pedroncelli 90 Years – Finding Your Place In The Family Business: Julie Pedroncelli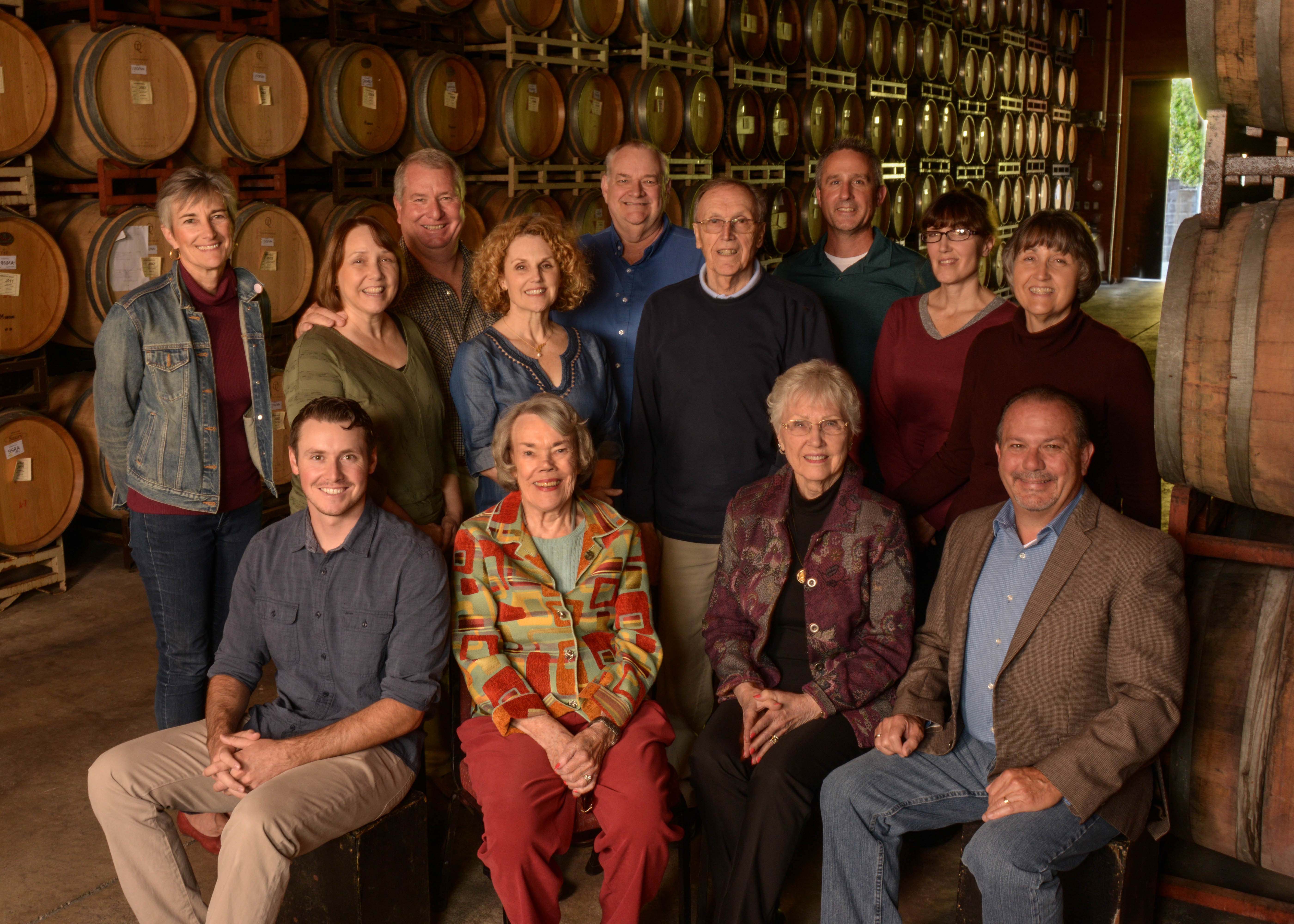 I was first introduced to Pedroncelli Winery by the California Wine Club back in the 90's. (I know I'm dating myself here) I looked forward to the shipments that Pedroncelli was in. Their wines really made an impression on me and when I saw them about 6 years ago at the Boston Wine Expo and told them how much I enjoy their wine and how the brand entered my home. With that being said, I really didn't know much more about them until they were featured on #WineStudio, a wine education program I participate in on Tuesday evenings. I fell in love with them even more.
 About Pedroncelli
 Pedroncelli is a family business that began in 1927 when John Sr (Giovanni) and Julia Pedroncelli purchase for 90 acres of land in Sonoma County's Dry Creek Valley for $11,000 with money that he had borrowed.. At the time there were about 25 acres of Zinfandel planted on the property. Shortly after Prohibition hit and the winery was turned into a barn and Giovanni(John Sr) decided he would keep the vineyards and sell the grapes to home winemakers because they could produce a little to drink. When Prohibition ended, the produced their first vintage in 1934.
In 1948 John Jr joins the winery as winemaker and in 1949 he releases a Zinfandel under the Pedroncelli label. Jim Pedroncelli joins the winery and assumes the sales and marketing role and they increase production to include Pinot Noir, Zinfandel Rose and Riesling and purchase thirty acres of vineyard that was adjacent to their property. As time goes on John and Jim purchase the winery from their dad in 1963.
Over the next 40+ years the Pedroncelli family, purchased vineyards, replanted vineyards, move from selling in gallons to 750ml bottles. In 2010 the transfer is made from second to third generation making Pedroncelli a 70% woman owned business/winery. After the death of John Pedroncelli with 67 vintages of winemaking behind them the family hires the third head winemaker, a woman, Montse Reece.
 In 2017 they celebrated 90 years! Congratulations!
  Finding Your Place in the Family Business
 I know this all to well having worked for my father for many years. Trying to find your place is difficult. Third generation family owner Julie Pedroncelli says "Family businesses are different than others because most of your co-workers tend to be parents, siblings or cousins. I was allowed to find my voice by writing for the winery newsletters, background stories, fact sheets and press kits." That totally fit her skill set since she majored in English with writing emphasis in college.
One of the foundations of the Pedroncelli family is they encourage family members to take part in the business. Everybody has a strong skill set on what they are good at. Julie does the writing, sisters Cathy and Lisa are number people and work in administration.
Working with family can be difficult and I know that first hand. You will have some strong personalities along with personal and generational differences. But as a family you have to focus on what is important, take strong leadership and most of all be flexible said Julie. Personally with that focus is why Pedroncelli is successful today and for the past 90 years.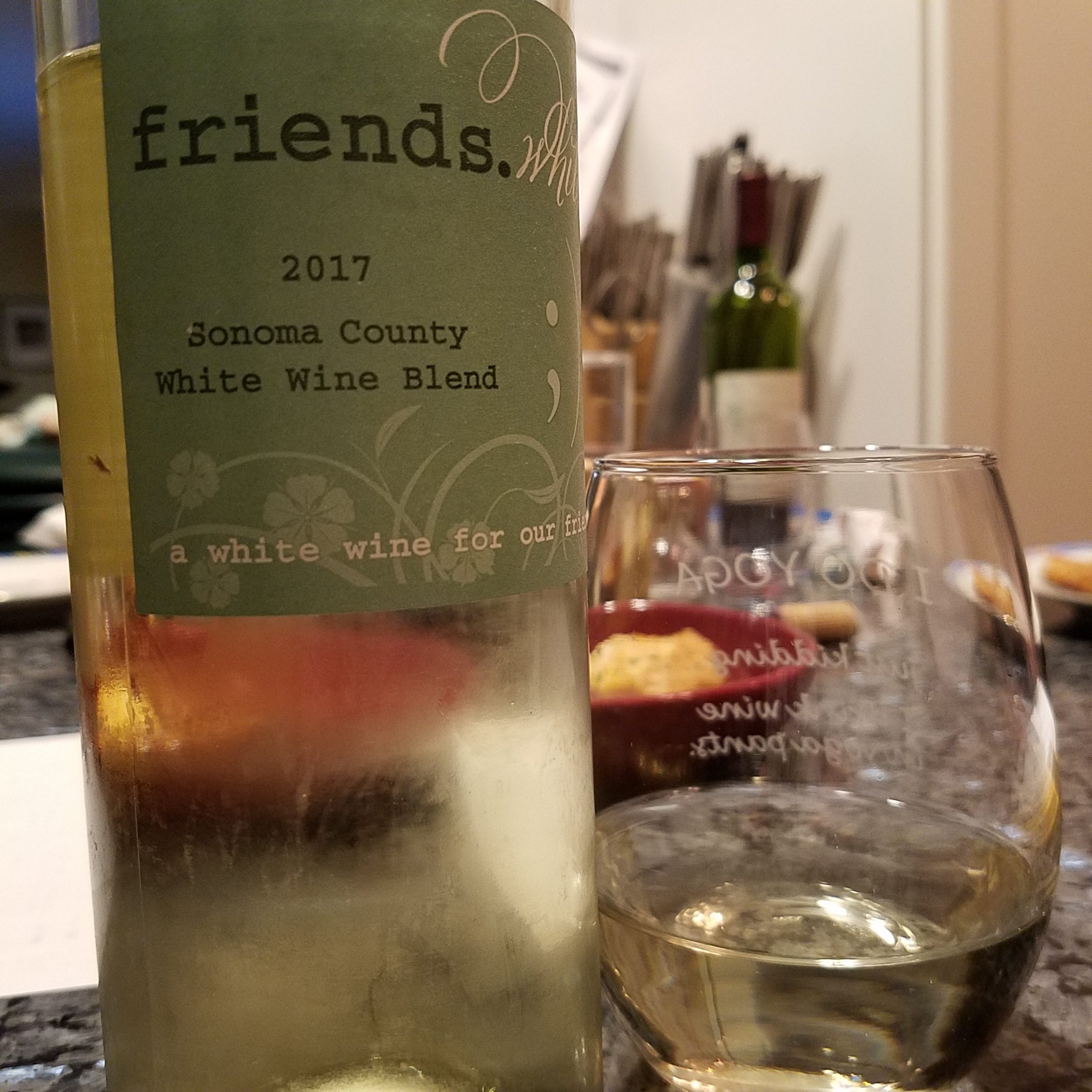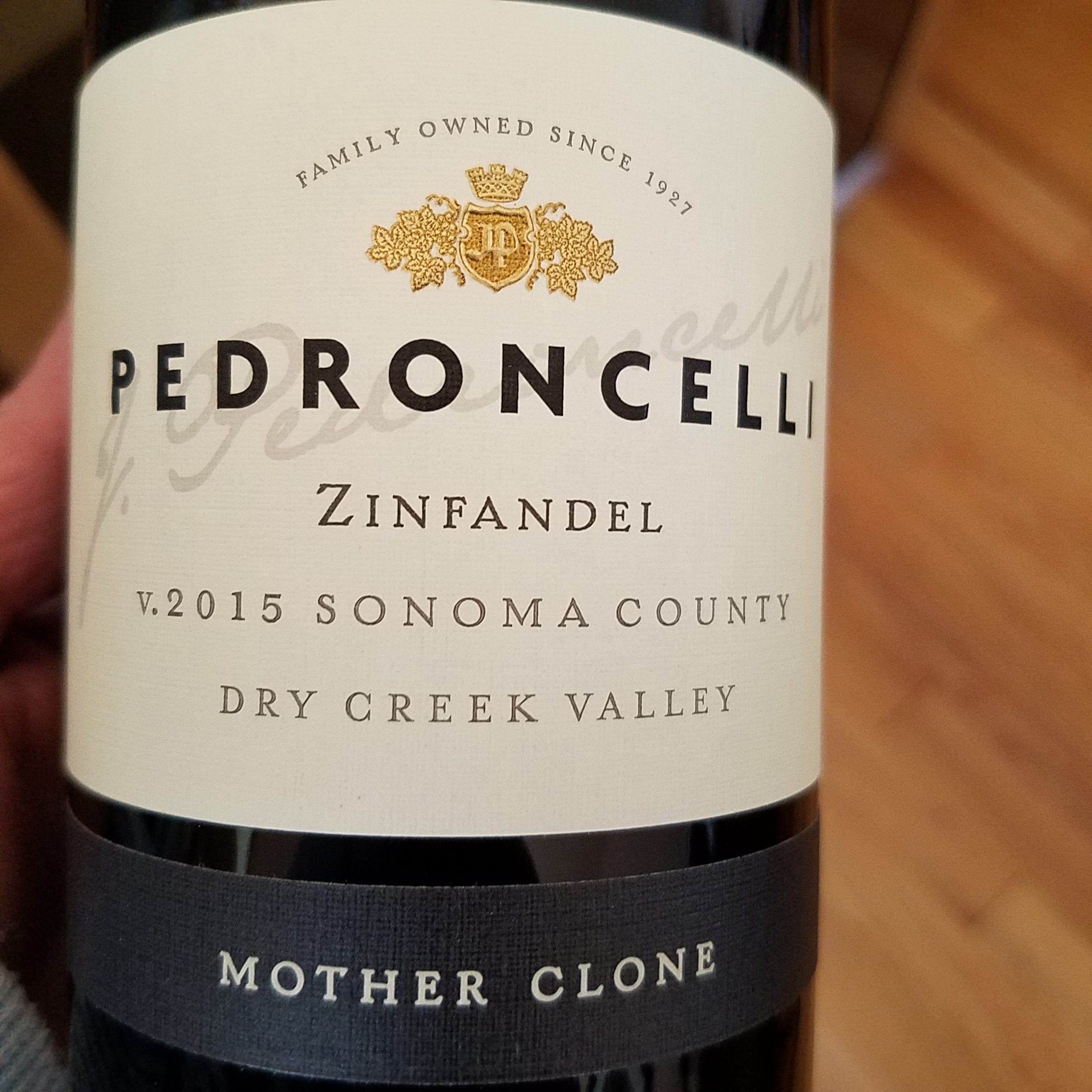 Pedroncelli Friends White $13
 This is a first Pedroncelli for me. I didn't realize they had another label.. The Friends labels was created because of the recession as a concept wine to answer the desire for an easy drinking, approachable wine that is easy on the wallet. Cousin Denise who iis 4th generation designed the label. The focus was on the millennial market and the winky face was friendly and perfect. 😉
The wine is a blend of Gewurztraminer and Sauvignon Blanc. Although the blend is proprietary Julie said it was two-thirdish Sauvignon Blanc to one thirdish Gewurztraminer. Gewurztraminer can be a powerful grape. When I first poured the wine in the glass the Sauvignon Blanc aromas really stood out, but as it warms up the Gewurztraminer notes of jasmine, lychee and white flowers show through. Nice citrus flavors of orange and red grapefruit. This will be a great spring into summer wine and at $13 you will find it on my boat.
Pedroncelli 2015 Sonoma County Zinfandel Dry Creek Valley, Mother Clone $19
This Mother Clone Zinfandel are cloned from historic vineyards planted in 1904 and replanted in the early 1980's and does include some original vines. The grapes for this vintage were harvest two weeks early due to a very dry growing season. The concentration of fruit is intense with aromas dark red and black berries leading to a complex palate of black berries, black raspberries, baking spice and a touch of earth. If you are looking for something to pair this wine with I would suggest heading to the Pedroncelli website and check out all their recipes and pairings.