Political Debate Wine Pairing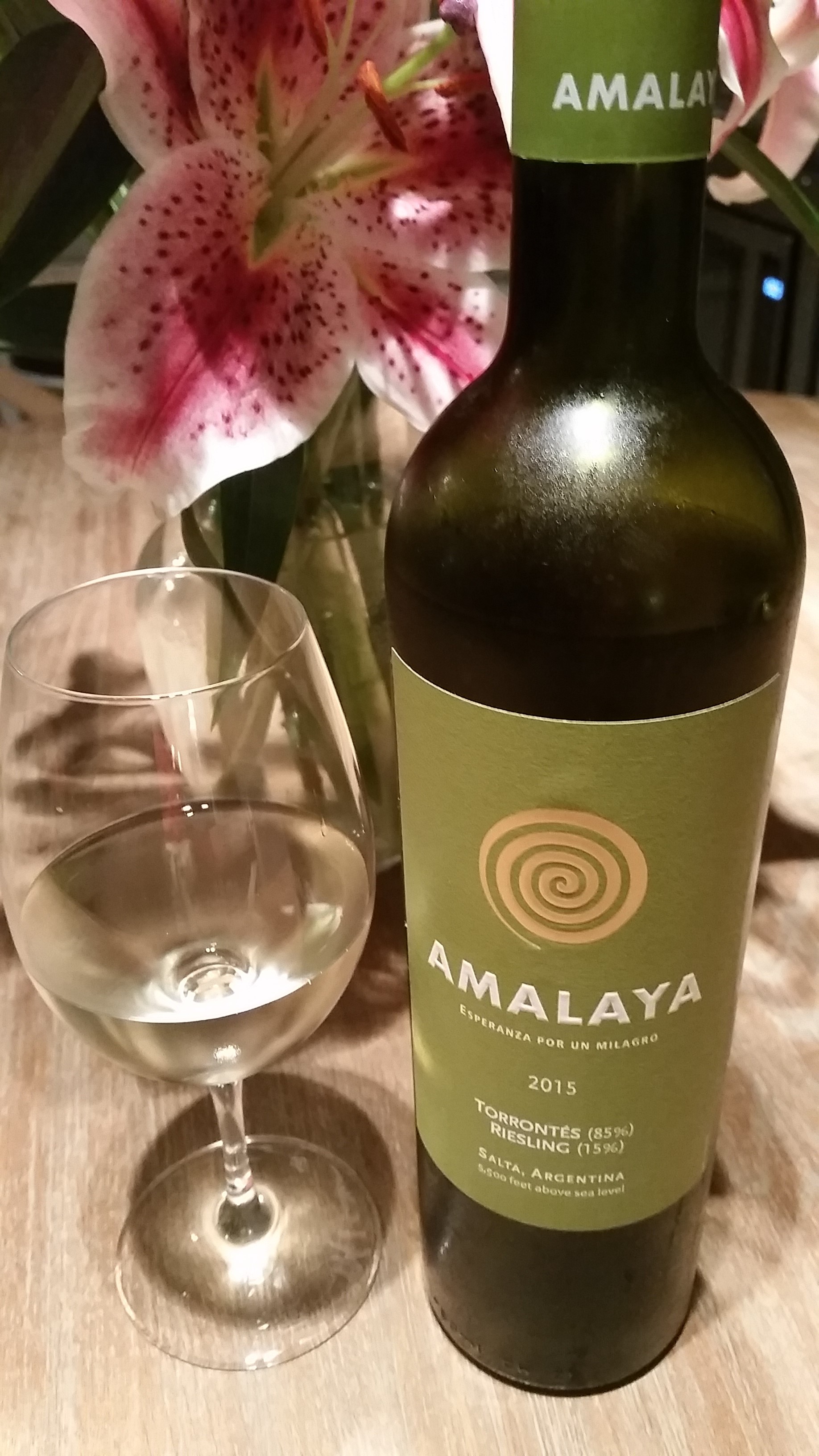 Last Monday was the debate. I don't get political because there are way to many people out there slapping their views in my face. When it was time for the debate Monday night I decided to pair a wine with what laid ahead.
I poured myself a glass of 2015 Amalaya Blanco which is a blend of 85% Torrontes and 15% Riesling and sat down on the couch. Why the choice…well it was a wine that wasn't 100% of a varietal. One varietal might just stand out in front of the other, they might fight or they might just play nice.
First a little about the wine. Amalaya although located in Argentina is part of the Hess Family Wines. Amalaya means "Hope for a Miracle" in the native language. The grapes are from the Calchaqui Valley that sits in the northwestern part of Argentina on the eastern foothills of the Andes Mountains. The vineyard is between 5,250 and 5,580 feet above sea level. It a relatively dry climate with lots of sun, cool nights and soil that is rocky and sandy.
Right from the fridge to the glass the Riesling really dominated the wine. Stone fruit, minerality and lychee flavors with acidity popping right out and making a statement. Although both grapes have characters of stone fruit, my first impression of the wine was Riesling. As the wine warmed in the glass and the evening debate began, the wine took on another character. The Torrontes began to show some notes of jasmine began to come forward, the racey acidity came down a notch with a nice white spice on the finish.
Well into my third glass with the debate almost over, the wine played nice. Everything came together in the glass. A touch of lime zest on the nose with white flowers was new and it became a bit creamer on my palate with the citrus and stone fruit flavors blending nicely. The acidity sparkled in my mouth and the white spice on the finish made a statement.
Just like the debate, it goes back and forth. However at the end in my glass was something very enjoyable. I even left enough for a glass to pair with my leftover Pumpkin Ravioli for dinner the next evening.