The Other Side of Paso Robles – The Unexpected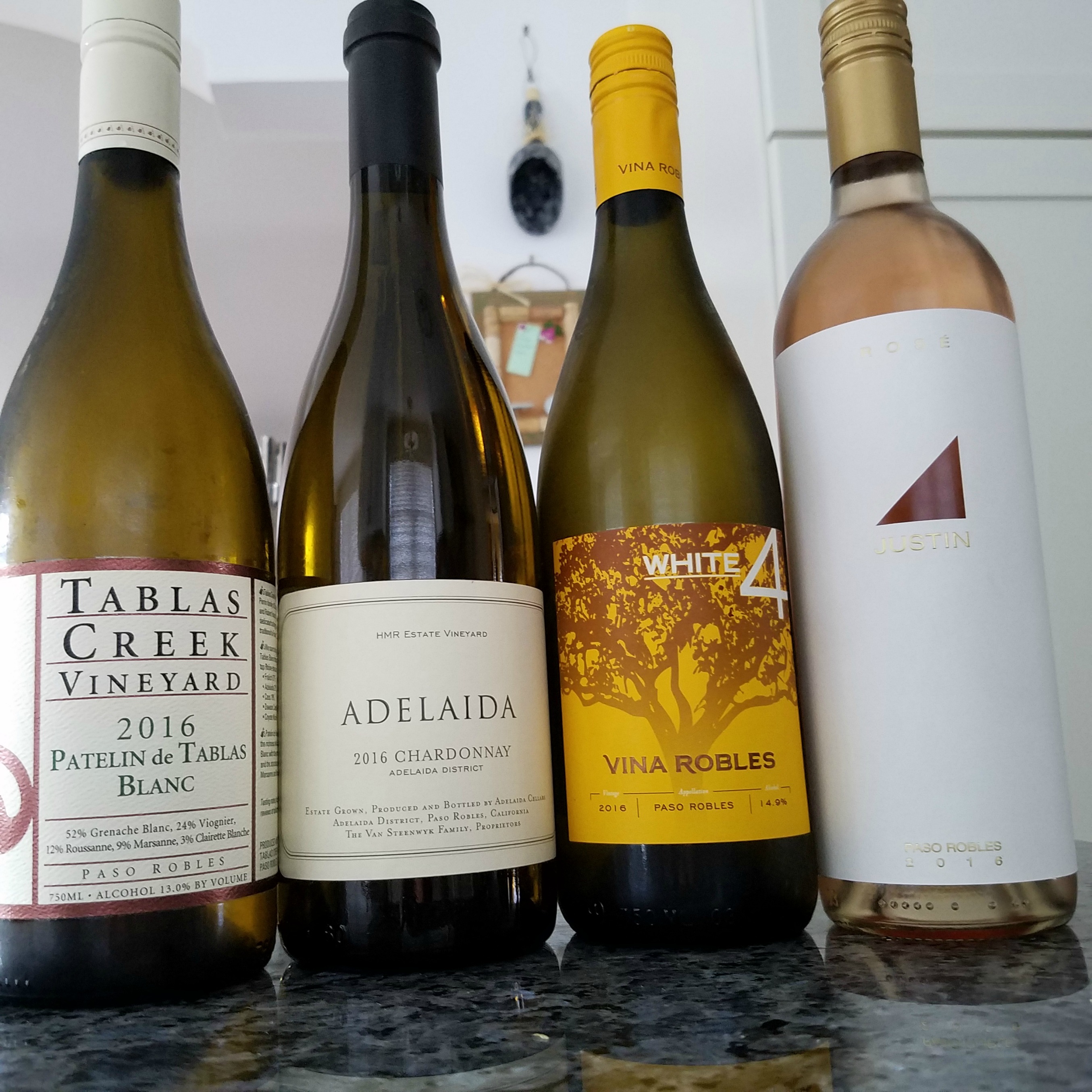 Paso Robles is an area in California north of Los Angeles and south of San Francisco. When I visited it last they referred to the are the east side of 101 and the west side of 101. Today it is the third largest wine region in California and there are 11 viticultural areas within the AVA of Paso Robles. What is different about the region is all the areas have different terroir; climate, rainfall, temperatures, topography and soil. It has some of the most calcareous and siliceous soils of all the California AVA's
When you think of Paso Robles you think of Zinfandel, that is what the region is known for. However, today there are many other other varieties planted like Cabernet Sauvignon, Merlot, Cabernet Franc, Syrah, Viognier and Roussanne. Paso has the largest acreage of Syrah, Viognier and Roussane which are all Rhone varieties. It's becoming known for non-traditional blends that you wouldn't expect. These proprietary blends, are being received very well by the consumers and I really enjoyed them during this tasting.
I will begin with the two unexpected wines that really surprised me. I would never think of blending these particular varieties in each of these bottles.
2016 Vina Robles White 4 SRP $16 Estate bottled these grapes were harvested at night to preserve the fresh flavors of the fruit. They were pressed and fermented separately in stainless steel tanks each with different strains of yeast that will bring out the best characteristics of the variety. After fermentation the wine was blended. The blend consists of 45% Viognier, 27% Sauvignon Blanc, 17% Verdelho and 11% Vermentino. Aromas of sweet floral notes, lemon bartlett pear and ginger escape from the glass. Flavors of pineapple, apricot and peach filled my mouth in layers. The finish had a bit of citrus peek that had a slight bitterness that faded fast.
Tablas Creek Vineyard 2016 Patelin de Tablas Blanc SRP $25 – This wine is a blend of five Rhone varieties. This is my first time with the Clairette Blanche grape. Not knowing much about it, my friends at Tablas Creek pointed me to a post about the grape that you can read here. The Clairette Blanche accounted for only 3% of the wine in the blend, the rest of the blend is made up of 52% Grenache Blanc, 24% Viognier, 12% Roussanne and 9% Marsanne. These 5 grapes are sourced from 9 different vineyards all who take great pride in what they grow. Here is a nice video showing who is involved with the production of Patelin de Tablas Blanc from the vineyard to the cellar.
Patelin Project from Shepherd's Films on Vimeo.
Now to the blend in the glass. Complex aromas of wet stone,a bit of grassiness and straw lead to a layer jasmine and passion fruit. The palate was just as complex with lemon zest, peach, wet stone minerality, pineapple and tropical notes with sweet spice that explodes on your palate on the finish and leaves you with a smile.
2016 Justin Vineyards & Winery Rosé SRP $22.50 Cabernet Sauvignon is the signature grape at Justin so it's only fitting that they produce a Rosé with it. These grapes are specifically harvested for the production of Rosé. The crisp dry Rosé has a beautiful soft salmon color with aromas of peach and orange lead way to some minerality, and layers of cherry, peach, strawberry and watermelon. Very delightful and food friendly.
Adelaida Chardonnay HMR 2016 SRP $40 HMR is the initial for Hoffman Mountain Ranch where the grape are grown in calcareous limestone soil. I was quite surprise at this Chardonnay. Many times I think of California Chardonnay as over oaked, but this Chardonnay was very well balanced with the oak and acidity. The first sip was butterscotch but I had to let the wine open a bit to really get the true characteristics of what was in the bottle and I was amazed on how wonderful it was. There was lots of lemon curd notes,with apple, honeydew melon, hints of toasty brioche with a soft butterscotch finish.
After tasting these wines I realized it's been to long since I was in Paso Robles and need to go back and visit to see how the region has changed. All these wines are affordable and food friendly. They may not be your ordinary blend but you won't be disappointed.