Sonoma Here I Come #WBC17 & #WMTC17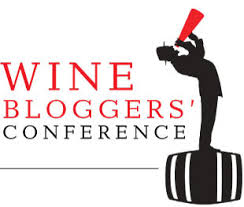 As you read this I am on a plane heading to Sonoma for the Wine Marketing & Tourism Conference and the Wine Bloggers Conference. I am looking so forward to this.  It's the first time I'm attending the Wine Marketing & Tourism Conference.
My first stop is Sacramento to visit with my friend Patty.  We are going to head up to the Shenandoah Valley in Amador County and do some wine tasting.  This will be my first time in that wine region and am hoping to visit BellaGrace Vineyards as their 2015 Vermentino  was included in my February 2017 Wine Bloggers Conference Scholarship Fund Wine Club.
Sunday I am heading to Santa Rosa, CA where I am going to do my part in supporting the economy after the fires. I know Monday I am going to visit Cynthia at Passaggio Wines and I hope to visit Flanagan Wines because it's been a while since I met Eric in the Vintner's Collective tasting room.
Then it's on to the two conferences.  I hope to learn lots. Visit with old friends and meet new ones.  One of my favorite people Doug Frost is the keynote speaker at the Wine Bloggers Conference. Doug and I go way back to the New York Wine & Food Classic and I had the opportunity to judge with him at Ultimate Wine Challenge.  He is full of knowledge and quite a funny guy.
I'm off to do my part and buy some good wine and eat in some wonderful restaurants in Sonoma and Napa. If I have a chance I will try and post some of my experiences. Follow me on Instagram, Facebook and Twitter and you'll be able to keep up with me.