Have You Tasted White Pinot Noir?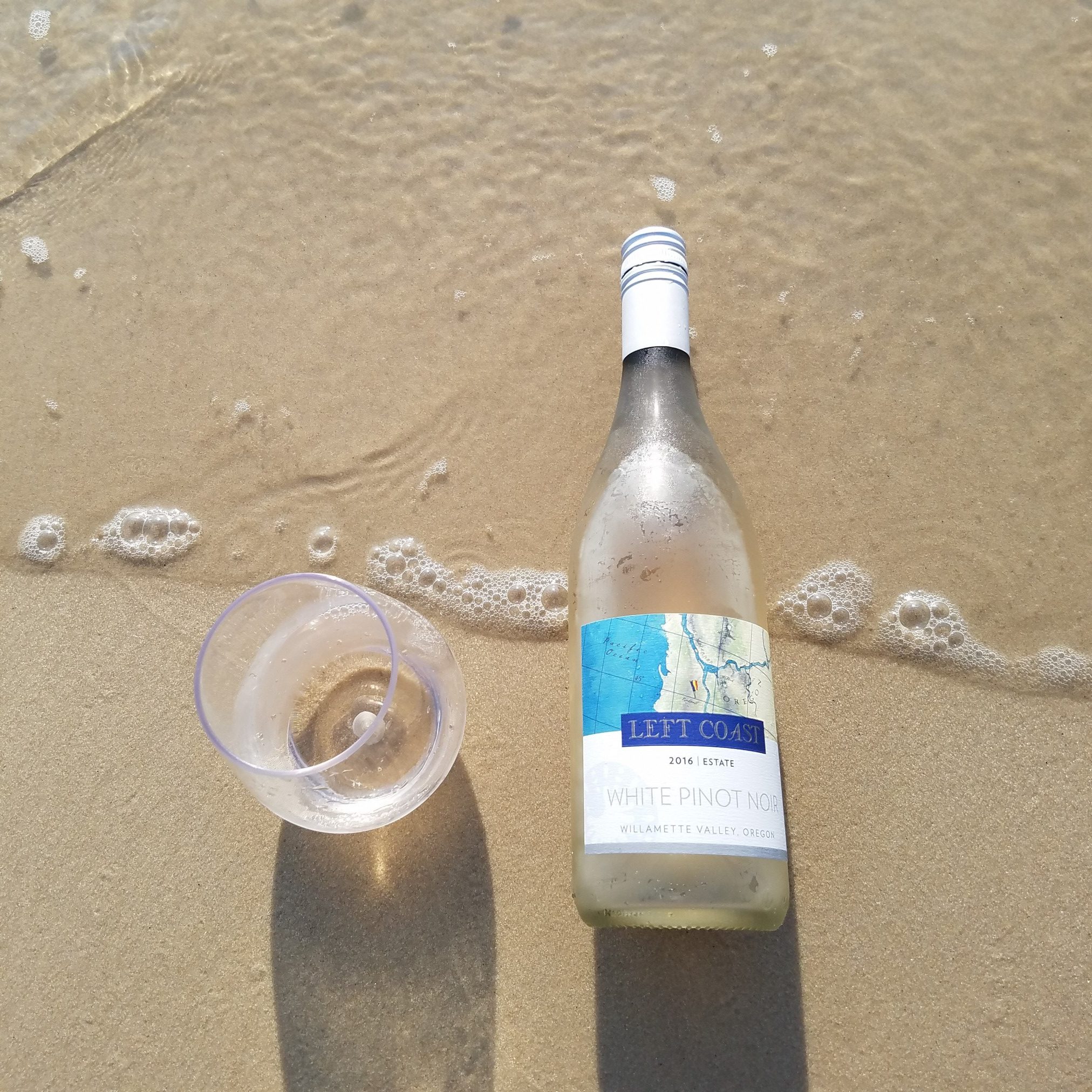 You most likely haven't tasted a White Pinot Noir. I know I didn't until I tasted Left Coast Cellars White Pinot Noir last year. I always thought Pinot Noir was red, a beautiful light garnet color with the aromas and flavors of strawberries and raspberries. The red color comes from the juice sitting on the skins, this extracts the color and tannins. Pinot Noir juice is actually white. Left Coast Cellars in the Willamette Valley in Oregon makes a nice White Pinot Noir.
A little about Left Coast Cellars. They are LIVE certified which is a certification of environmentally and socially responsible wine growing through a third part certification of collaborative science-based wine growing standards of Integrated Production. They use fewer and less toxic pesticides, they promote biodiversity, focus on fish and wateshed protection through their partner Salmon-Safe, conserve energy and water, promote safe and healthy work environment. Their winery is solar powered and they have a 17 acre spring fed lake that collects rain water for their gravity fed irrigation. They also have a ground mounted solar panels by their Latitude 45 vineyard that provides 100 percent of the power to their guest cottage, front gate and all the estate irrigation needs of their vineyards and landscaping. Pretty impressive!
Left Coast Cellars 2016 White Pinot Noir is a blend of 91% Pinot Noir and 9% Pinot Blanc. It's crushed in very cold temperatures so no coloration from the skins bleed into the wine. The wine is then fermented in stainless steel tanks and ages on its lees for 4 months. Nuisances of pear and pineapple fill the glass leading into delicate minerally palate of wet stone, honeydew melon, hint of peach and orange zest. I paired this with Tofu Quesadilla picnic on the beach. SRP $24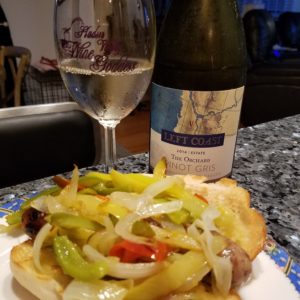 Not to be ignored is another white selection from Left Coast Cellars their 2016 The Orchards Pinot Gris. I was never big on Pinot Gris until I tasted some selections from Oregon and they won me over, like this one. This is a blend of 91% Pinot Gris and 9% Pinot Blanc aged in stainless steel for 4 months. The site of the vineyards use to be a historic apple and pear orchard that dated back to the pioneers who settled Oregon. I found a lot of citrus showing through on this wine, lemon curd, lime, grapefruit with a hint of pear and honeydew melon. I served it with sausage and peppers from my garden. There was a hint of sweetness to this that really blended well with the hot peppers from my garden. SRP $18