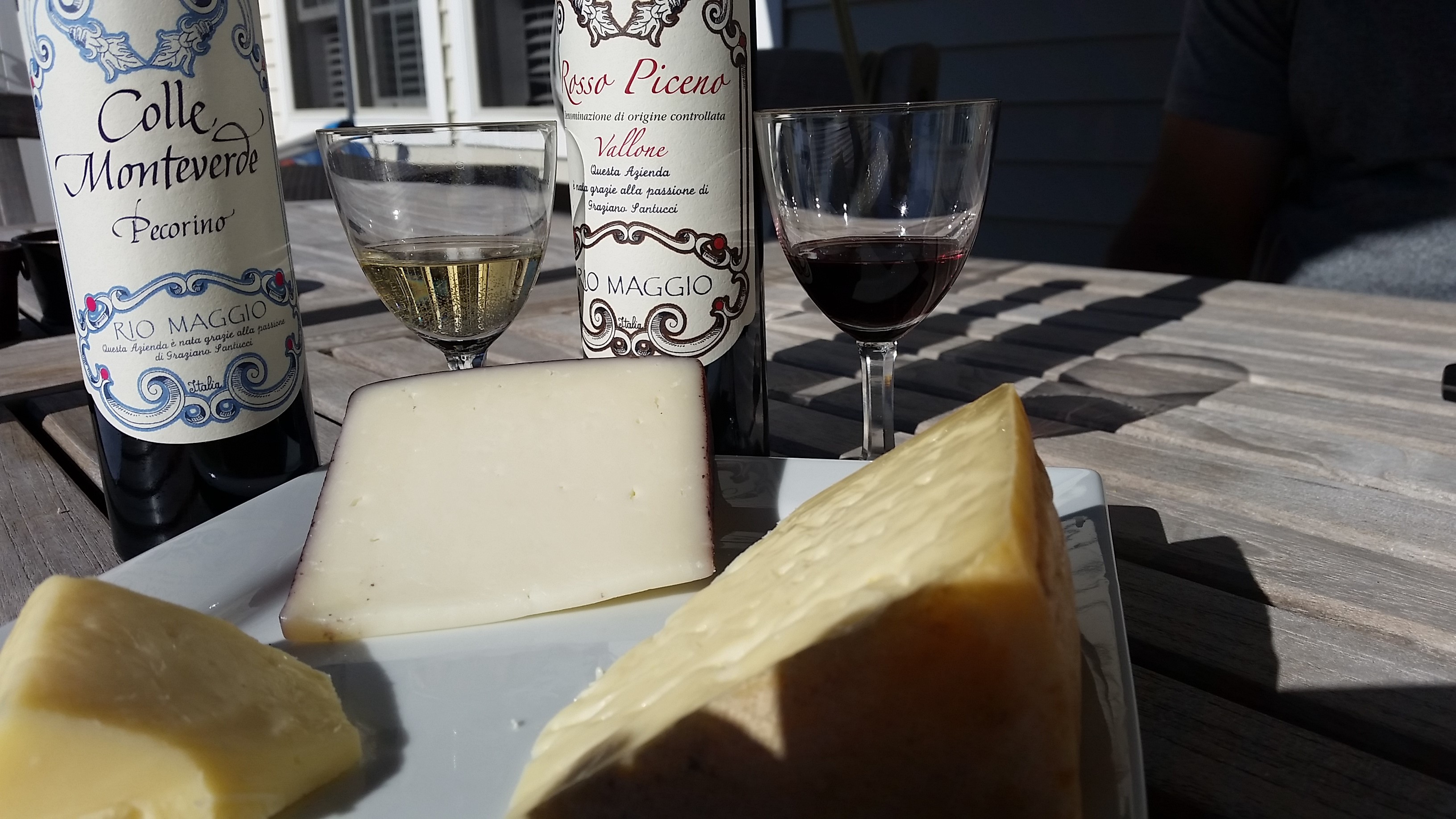 From the Aromas of Perfume to Wine: The Love Story behind Tentue Rio Maggio
The wines of Rio Maggio come from the Marche region of Italy. Located in central Italy bordered on the east by the Adriatic Sea. Tentue Rio Maggio started in 1976 by Graziano Santucci who saw the potential of growing grapes in his hometown of Montegranaro. Today Simone, his wife Tiziana and their daughter Alessia grow the grapes and run the winery.
I am going to share with you the love story between Simone and his wife Tiziana at the end. You will see how Tiziana traded in her job with perfume for wine. A story where it takes the a son to realize his father's passion and finish the dream that began many years ago. You will see and meet who is behind the wines of Rio Maggio.
When Paul and I sat down to taste the wines with some cheese. The bottles were not the normal 750ml but the size that dessert wines come in. So, silly me thought I was tasting dessert wines, hence the small glass. However, Paul brought a regular size wine glass out and he was right. They were't dessert wines at all but wonderful wines expressing the terroir of Marche, Italy, rich in silicon and limestone that comes across in the glass.
Rio Maggio 2012 Colle Monteverde Pecorino is a nice crisp white wine with hints of citrus, and floral notes. The wine is complex and you can taste a bit of the minerality along with some honey, almond and citrus. There is a hint of lime rind on the finish.
Rio Maggio 2011 Rosso Piceno a beautiful red wine 70% Montepluciano and 30% Sangiovese and aged 8 to 10 months in French oak. Nice balance and when paired with the sharp cheese the wine just melted into a smooth sensation in your mouth. There is a hint of smoke and raisin on the nose along with red berries. On the palate lots of red cherry, raspberry, touch of violet and a hint of spice on the finish.
Both of these wines are great value and priced at $20.
Now the behind the scenes love story behind Tentue Rio Maggio.