Terlato Pinot Grigio Inspires Riedel Wine Glass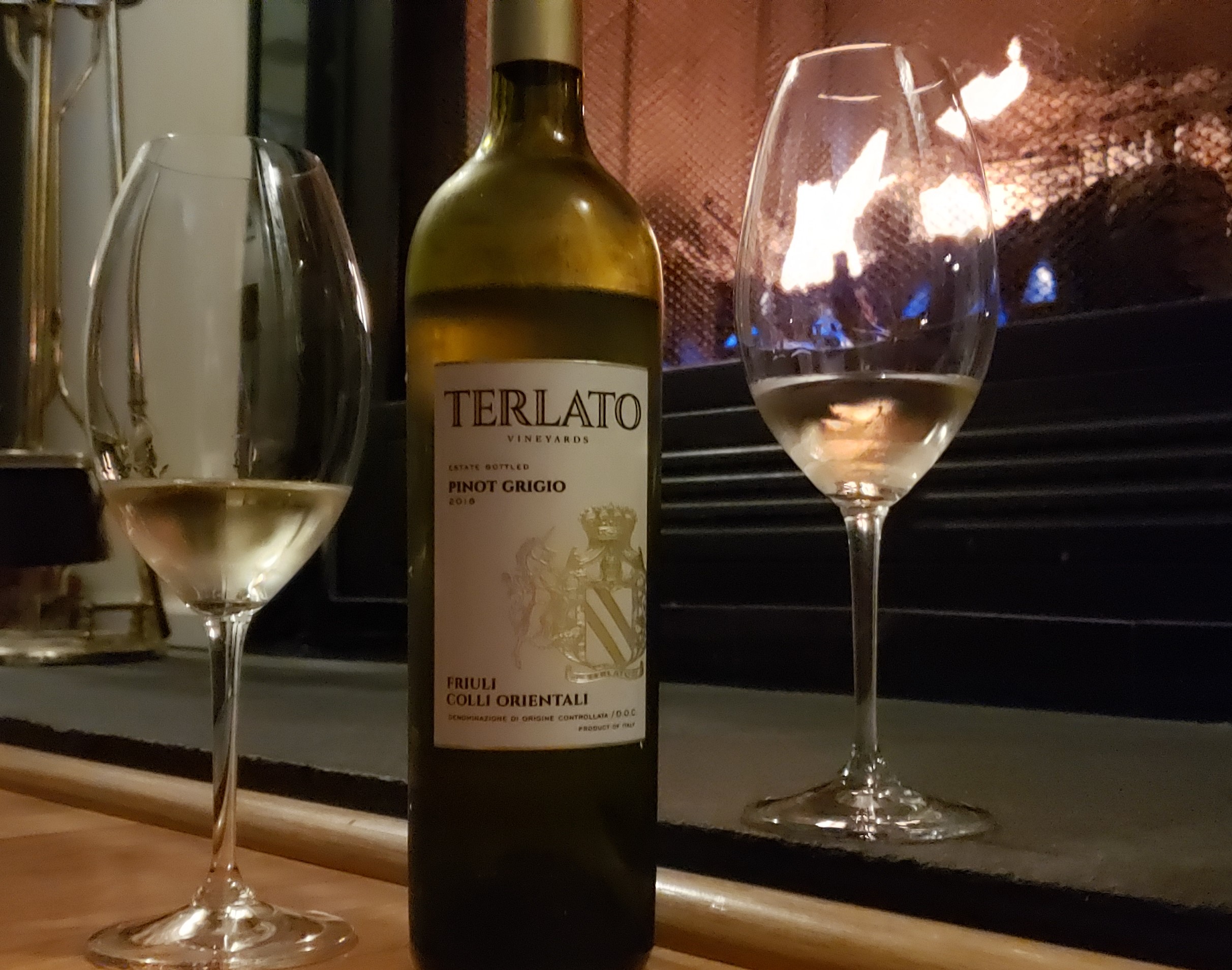 What happens when the father of Pinot Grigio and Riedel Crystal collaborate? Pinot Grigio gets their own Riedel wine glass. Yes, Terlato's Friuli Pinot Grigio is the inspiration behind the Riedel Pinot Grigio wine glass and why not, every wine deserves their own glass.
This glass is designed with a leaner bowl to capture the aromas before it moves through the smaller mouth at the top of the glass to touch your senses. This enhances the aromatics of the wine and the crisp clean flavors.
When a wine gets its own glass it needs new clothing. The Terlato 2018 Pinot Grigio is sporting a new label and bottle. A slightly tinted bottle ensures the wine is protected from the light which protects the wine quality. The Terlato logo and family crest are embossed with gold foil for a elegant look.
Truth be told, I am not a fan of pinot grigio. However, I do think a glass makes the difference! The Riedel glass really allowed the aromas to escape in such nice layers. Rich in stone fruit, peach, green apple and a hint of lemon. The wine had nice minerality with subtle hints of white flowers and honeysuckle followed by a creamy texture balanced with crisp acidity.
Personally, I really enjoyed the wine! Yes I liked it! I always say to keep an open mind and for $23.99 it is well worth the experience. Taste test for yourself in a Riedel glass and wine glass of your choice. Let me know what your thoughts are.