The Arrogant Frog Returns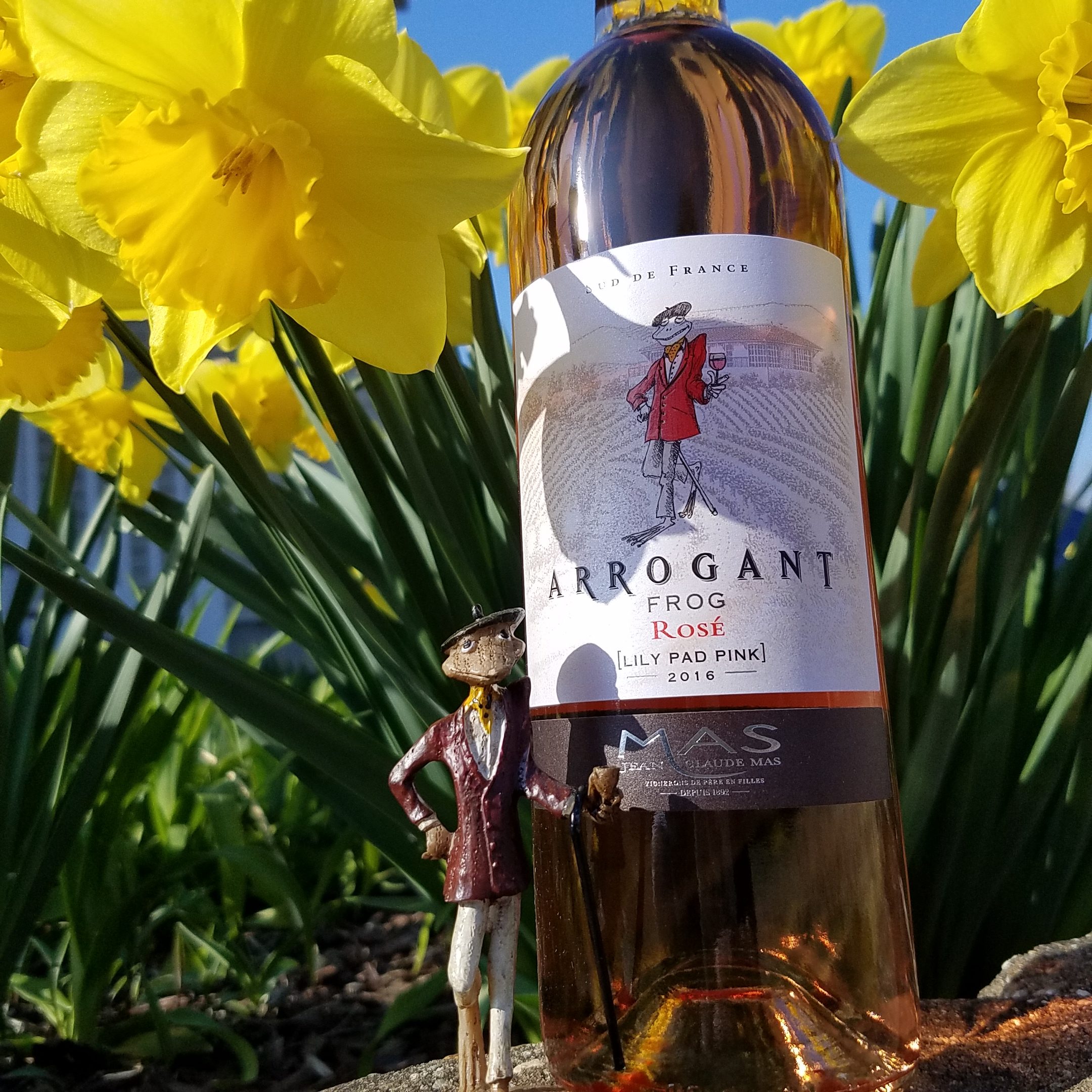 I don't know what it is about this frog but I am beginning to fall in love with him. I don't know if it's his daper look or the scents he gives off. In any event, The Arrogant Frog paid me a visit with his new Lily Pad Pink which is 100% Rose of Syrah from the Languedoc region of France.
Jean Claude Mas is fourth generation grape grower and first generation winemaker at Domaines Paul Mas and he produces the Arrogant Frog label. The Arrogant Frog came to life in 2005 when Jean-Claude felt that there need to be some humor to make people feel different about the French. People saw the French people as arrogant and Jean-Claude came up with the Arrogant Frog brand to mock the French self-confidence. It's been quite successful and how can you not fall in love with such a daper frog?
The vineyards that the Syrah for the Lily Pad Pink grow are on gravely, clay limestone hills of the Herault Valley as well as on the limestone hills overlooking Thau Lake. You can definitely taste the minerality of the limestone in the wine.
The Arrogant Frog Rose Lily Pad Pink is a beautiful soft salmon pink in color with nice acidity and aromas of wild cherries with hints of spring flowers. The palate was well balanced with flavors of cherry, watermelon and hints of orange zest. It retails for $9.99 and is a great value.
I took the wine to the restaurant to see what dishes it would pair well with. Definitely the cheese plate but also the duck on the menu, both the Duck Cakes and Roasted Duck and the Arctic Char. A great value wine that over delivers.