The Elegance of Laurent-Perrier Cuvée Rosé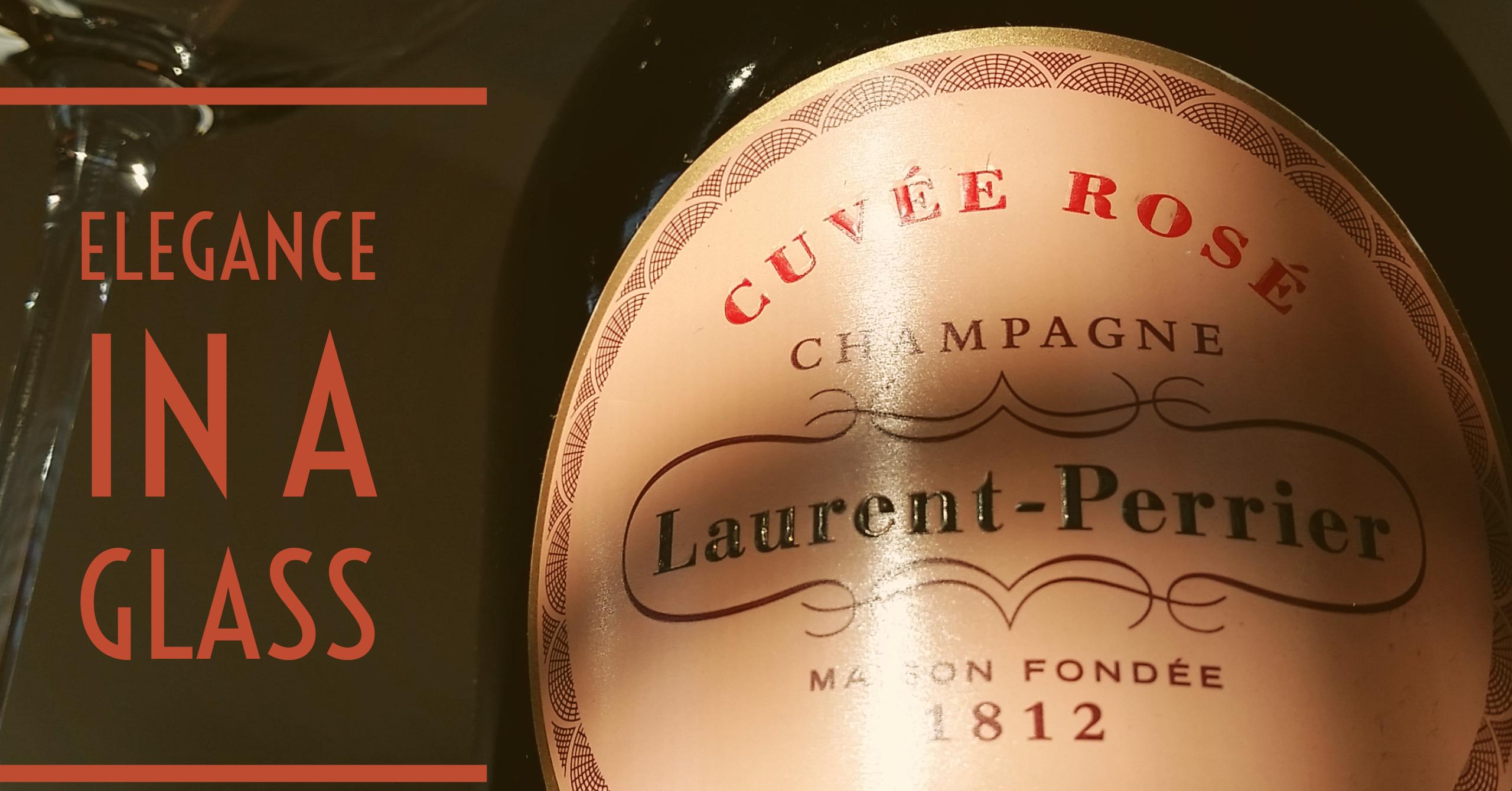 Laurent-Perrier is a Champagne House located in Champagne, France founded in 1812 by André-Michael Pierlot. He was a négociant in the region and settled in the town of Tours-Sur-Marne. He began farming on two plots of land and began the Alphonse Pierlot Champagne House. Later it would become Laurent-Perrier.
When Andre passed the House was left to his son. Upon his death the House was left to his cellar master Eugénie Laurent. The name Veuve Laurent-Perrier came to be when Mathilde Emilie Perrier the widow of Eugénie Laurent decided to expand the business and combined the two family names.
The House was sold in 1939 to Marie-Louise Lanson de Nonancourt and Marie-Louise's son Bernard had the passion and drive that took the House on the road to where it is today. Today Lauren-Perrier is exported to more than 160 countries worldwide.
The Cuvée Rosé was created in 1968 by Bernard de Nonancourt. It is 100% Pinot Noir from 12 different Crus vineyards in the Montagne de Reims region and Grand Crus vineyards in Ambonnay, Bouzy, Louvois and Tours-Sur-Marne.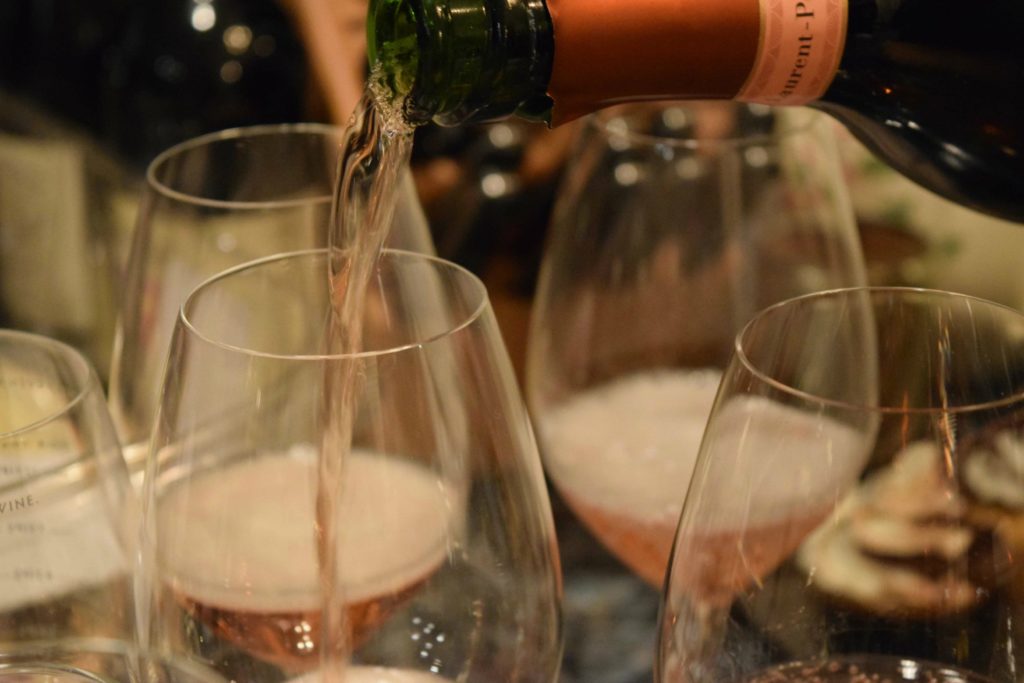 This Cuvée Rosé is one of the most elegant Rosé's I've tasted. It is so special it has its own dedicated winery that's sole purpose is the production of this Champagne. During production the wine remains in contact with the skins from 48 to 72 hours. It is during this skin contact that the wine develops its beautiful intense salmon color and the aromas to go with it. When the wine is blended and bottled the Cuvée Rosé ages for at least four years in the cellar.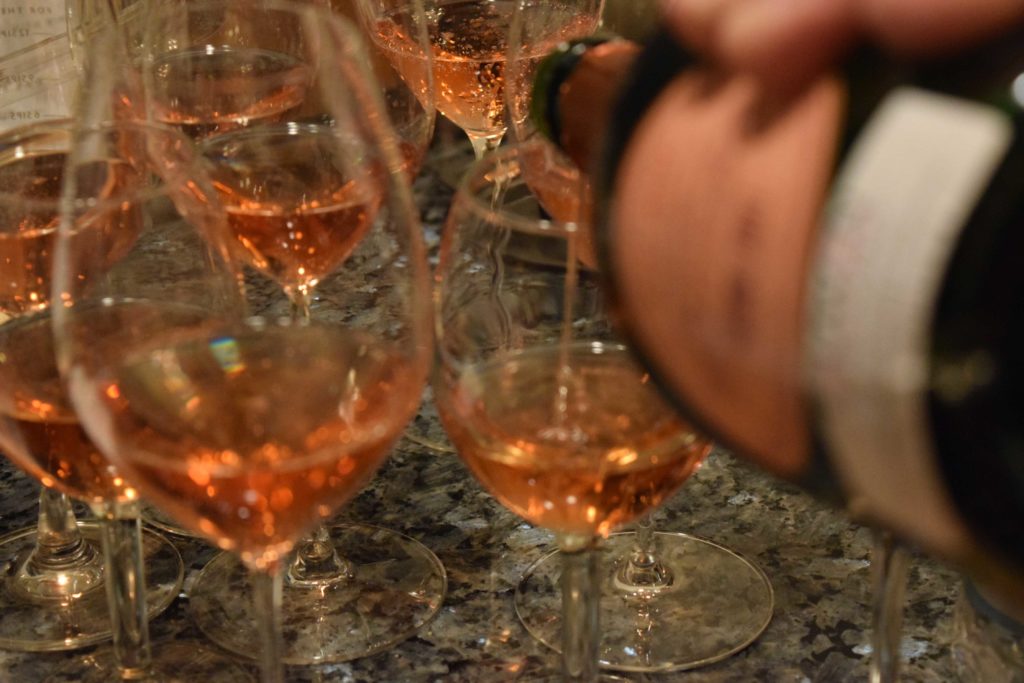 What makes this wine so elegant?
The beautiful rich salmon color
The tight tiny bubbles shooting up from the middle of the glass
The light airy froth that forms when poured
The wine just sings with excitement and elegance
The delicate aromas of raspberry and strawberry aromas coming from the glass
The soft creamy feeling in your mouth combined with the velvety flavors of raspberry, and red berries that are lighting up your palate
The look on 8 adult faces as they drink the glass of Champagne and remark how lovely and delicious this is
Watching the smile on their faces and their eyes dancing.
Champagne should not just be consumed on New Years Eve, it should be enjoyed all year, everyday. If you only think about Champagne for special occasions, plan ahead and pick up a bottle of this Laurent-Perrier Cuvée Rosé for Valentine's Day. A special Champagne for your special person. The SRP is $99 but I've seen it as low as $68