The Indigenous Grapes of Anatolia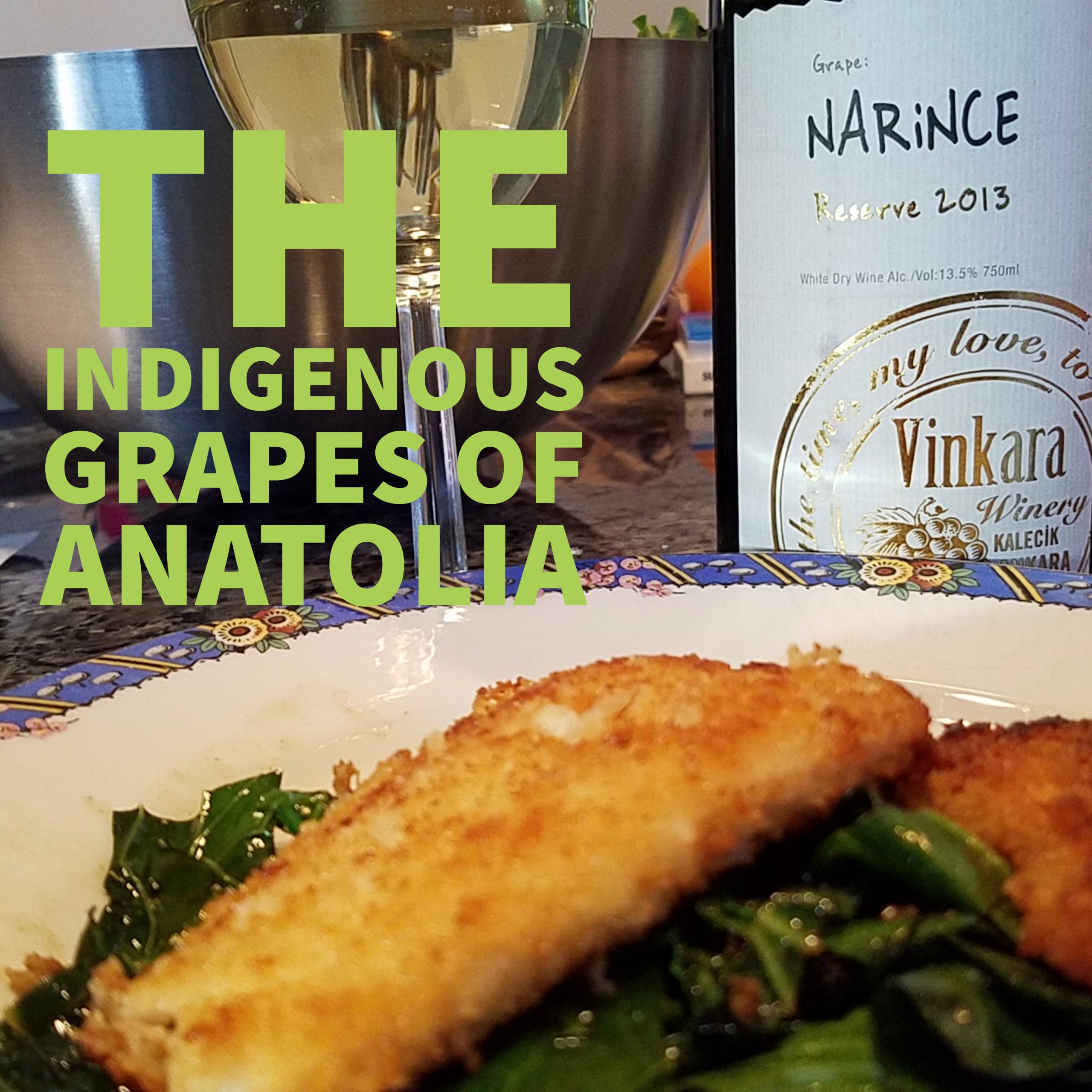 You are probably wondering, where is Anatolia? Anatolia is referred to as the western part of Asian. We know it as modern day Turkey. It is said that Anatolia is the birthplace of wine.
There are approximately 1200 varieties of grapes that are indigenous to the region. The two I am going to talk about today are Narince pronounced Nah-rin-djeh which is a white wine grape from the Tokat province in the Black Sea wine growing region and Kalecik Karasi pronounced Kah-le-djic-car-ah-ser a red wine grape originating in the town of Kalecik in Central Anatolia.
The producer of these two wines is Vinkara Winery, founded in 2003 by  Ardic Gursel, a pioneer of the indigenous grapes of Turkey. Their 200 acres of vines is located outside the village of Kalecik,320 miles from Istanbul.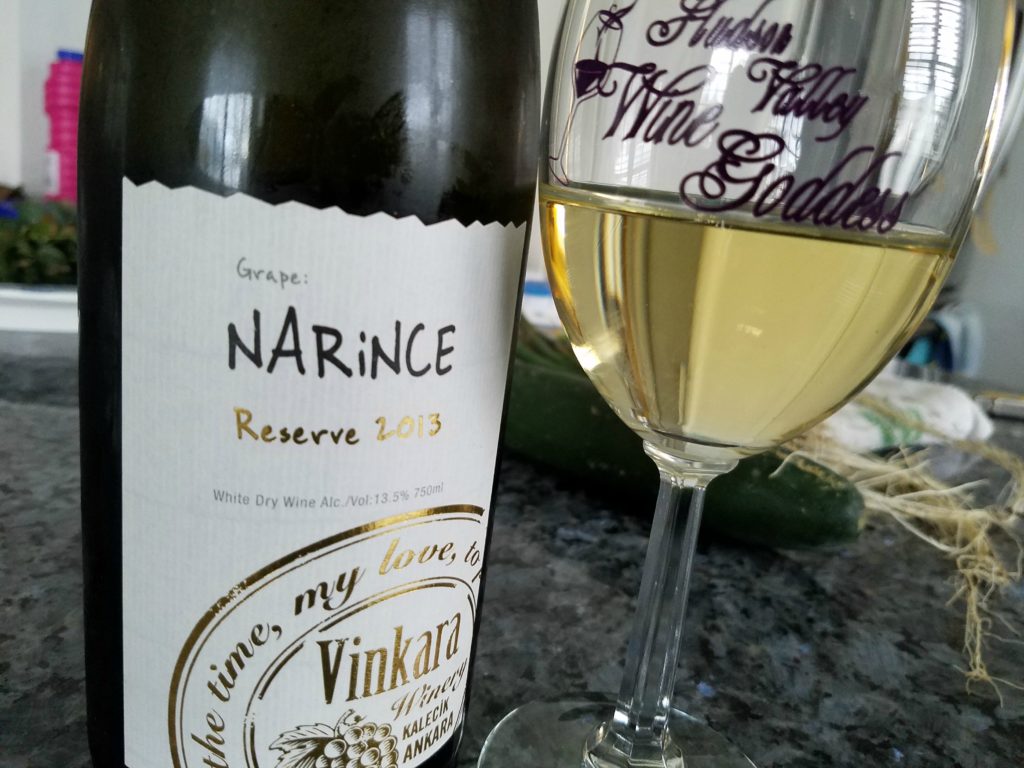 2013 Narince Reserve comes is grown in a vineyard with an altitude over 2,000 feet surrounded by the Kizilirmak River and mountains. The wine sits on the lees in neutral French oak barrels for 14 months. The wine is aged in the bottle for 6 months before it is released. It is straw yellowish gold in color. On the nose you can smell the minerality with white flowers, asian pear and citrus aromas. It's a nice balanced dry white wine with notes of tangerine, a hint of caramel with a spicy finish. I served this with some flounder sauteed in the wine over greens. SRP $25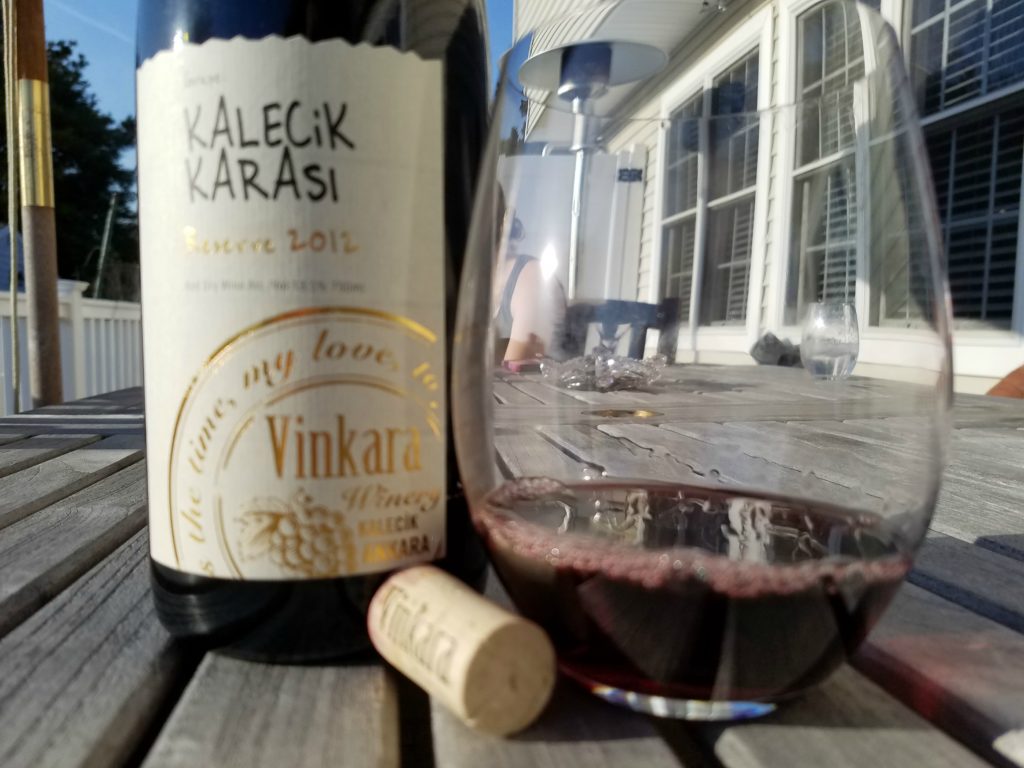 2012 Kalecik Karasi Reserve comes from a vineyard located in the same area as the Narince. Grapes are picked by hand. Cold pre-fermentation maceration and controlled temperature fermentation with the skins takes place in stainless steel tanks. Kalecik Karası Reserve spends 14 months of aging in new French-oak barrels and an additional six months in the bottle. Nice garnet in color with aromas of raspberries, strawberries and a touch of the earthy soil notes escape from the glass. The palate was light with flavors of raspberry, black and red cherry. Smooth and fruit forward with soft tannins. This wine I served Easter Sunday with Lamb. SRP $27