The Many Faces of Rosé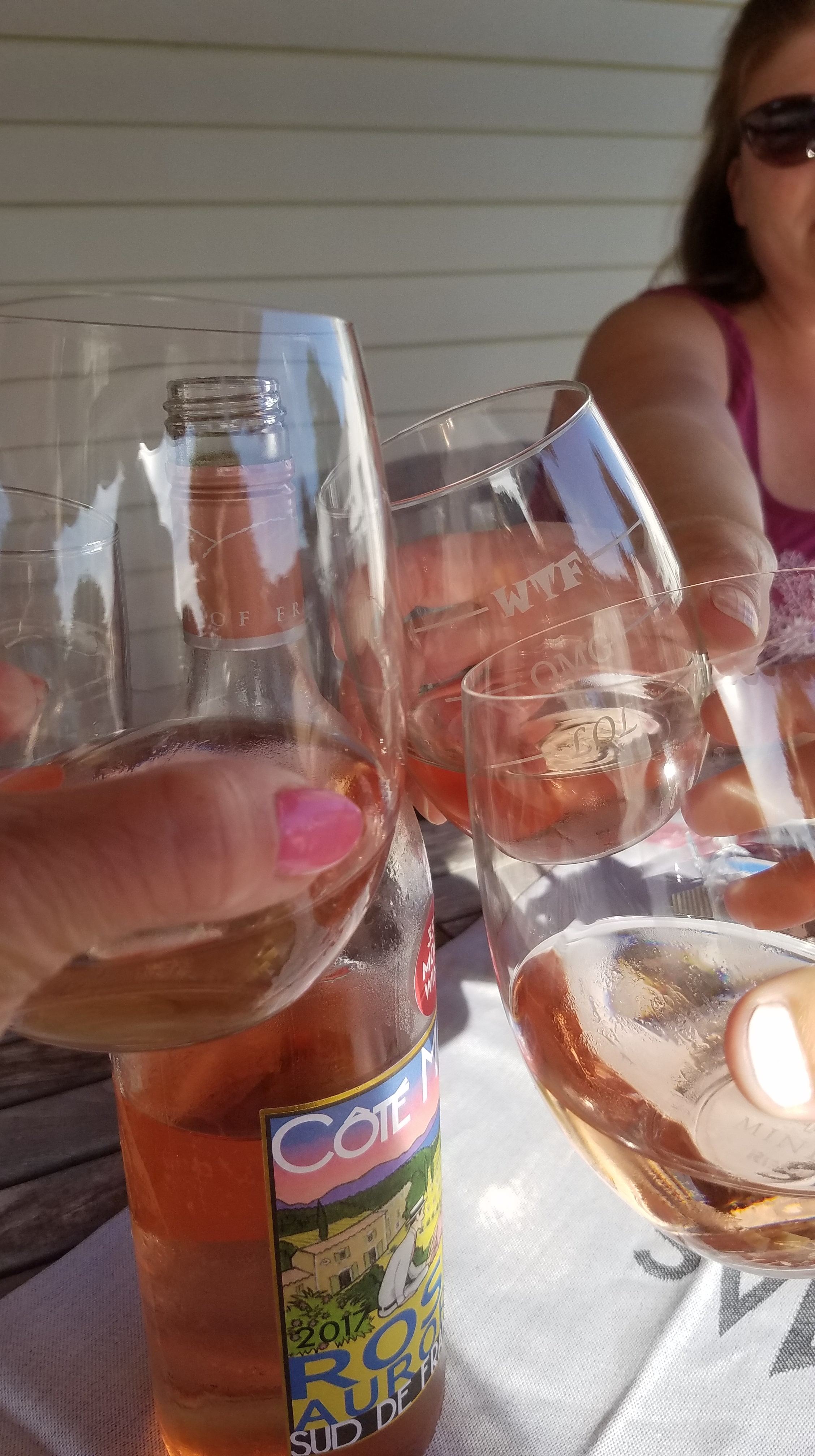 Rosé is really coming into it's own. I remember a few years ago I really had a tough time finding one I enjoyed. I have to say it's part of #Winestudio, an educational program I participate in on Tuesday evenings that I have a better appreciation of this wine. There are many faces to a Rosé wine, from the art work on the bottle to the art work in the bottle. No Rosé wines are the same.
The art of crafting a Rosé wine comes in many forms with many grapes. You will find Rosé of Cabernet Franc, Rosé of Syrah and Rosés that are a blend of grapes and more. From the different grapes and the process of making the Rosé wine, you will find the wine in all different shades of pink.
Direct Pressing
This process allows the grapes to have contact with the skins for limited amount of time depending on what the winemaker wants to achieve. They can sit on the skins anywhere from 6 hours to 2 days. The longer they are on the skins the darker and richer the color becomes, the less time on the skins, the lighter shade of pink
Saigneé
Saigneé is a French term that means to bleed. In this case Saigneé refers to the process of bleeding the wine (must as it's called) from the tank just as it begins fermentation. This is vinified as Rosé. The red must that is left in the tank gets more concentrated and richer as the concentration of must to skins is higher.
Wine packaging is so important. Wine is an art, the expression outside the bottle should be as beautiful as it is inside. Many wineries go to great extent for the artwork on the bottle. Many art collectors themselves, seek out artists for their eye-catching labels. The next time you pick up a bottle, notice the label and the art and see what your first impressions are. Look into the art and get to know the artist.
Inside the Rosé Bottle
Rosé is a fascinating wine, where no to wines are the same. Rosé can be made with many different grapes or a blend. During our #WineStudio program we tasted 4 different Rosé wines made with different grapes.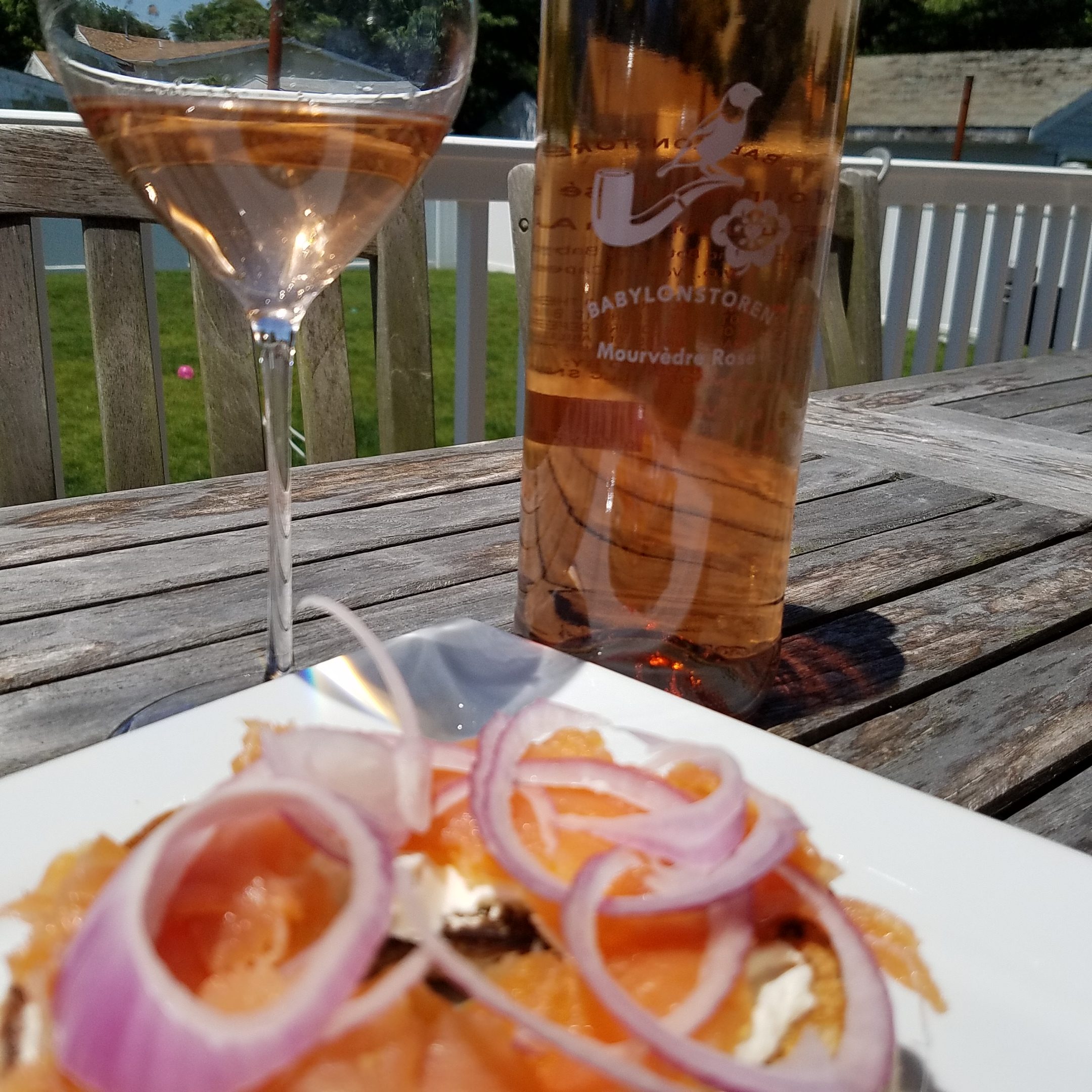 Babylonstoren 2016 Mourvedre Rosé
First we traveled to South Africa compliments of Alyssan and Ian Wolf who own Red Wolf Imports. A company they began after vacationing in South Africa winelands for the sole purpose of importing South African wines. Their Rosé selection was Babylonstoren 2016 Mourvedre Rose, Simonsberg-Paarl, Western Cape SA SRP $22.
Babylonstoren is one of the oldest Cape Dutch Farms dating back to 1692. The winery is a gravity flow winery owned by former magazine editor Karen Roos. The first vintage was in 2011.
Tasting the Babylonstoren 2016 Mourvedre Rose grown on the slopes of the Simonsberg Mountain and other areas of Franschhoek Valley. The grapes were given two hours with skin contact and then pressed and went into cold fermentation in stainless steel tanks for three weeks. It's a medium bodied Rosé, pale salmon in color. I found notes of strawberries and raspberries with hints of minerality. It's a nice fresh wine for any occasion.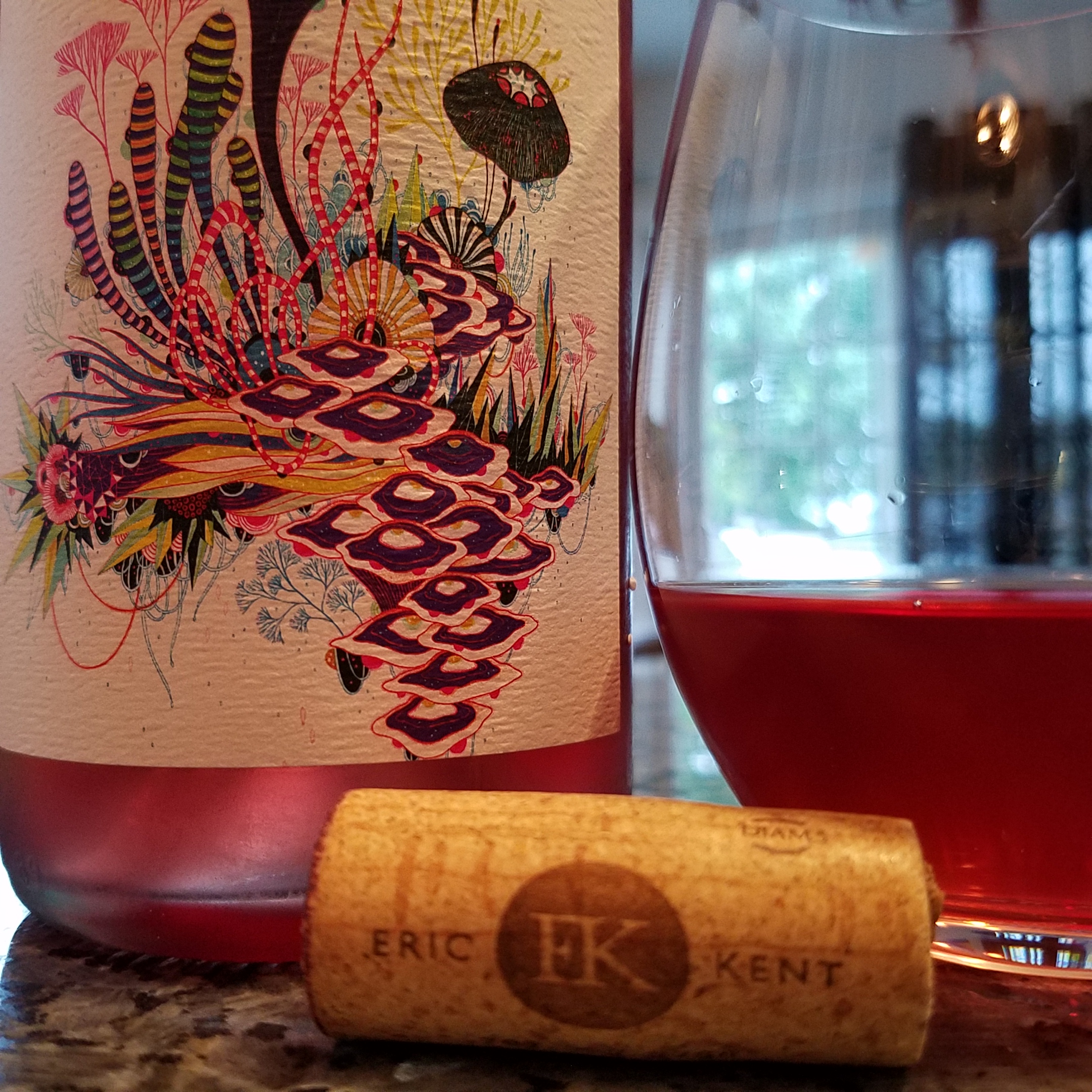 Eric Kent 2017 Sonoma Coast Rosé
Week 2 we moved to Sonoma and Eric Kent Wine Cellars and talked with Kent Humphrey and his wife Coleen Teitgen. Colleen is an artist and curator of all their galleries and seeks out the artists for their labels. If you visit their website you can learn all about all the artists behind the labels.
We tasted the 2017 Sonoma Coast Rosé (SRP $22) which is 77% Pinot Noir, 17% Syrah and 6% Grenache. Magenta in color and a nose of strawberry fields the palate was filled with raspberry and a hint of maraschino cherry and watermelon. Only 754 cases were produced. The artist behind the label is Yellena James.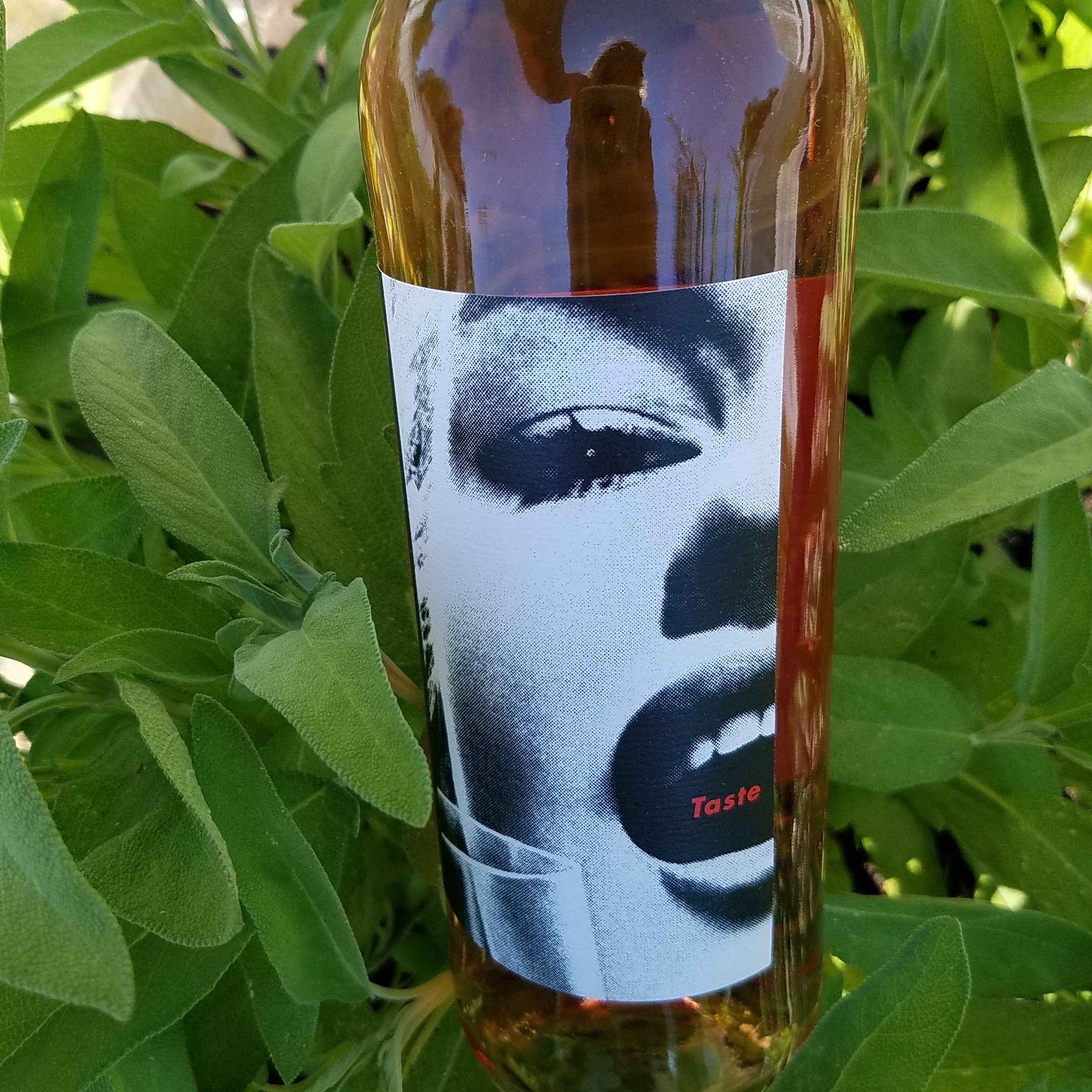 Eric Kent 2017 Sonoma Coast Rosé
Week 3 took us to my neck of the woods, well sort of, Bedell Cellars on the North Fork of Long Island. In 1980 Kip and Susan Bedell planted their first vines and in 2000 the winery was sold to Michael Lynne. I've visited the winery a few times and would highly suggest it if you are out that way.
We tasted Bedell Cellars 2017 Rosé which is a blend of 60% Merlot, 30% Cabernet Franc, 5% Syrah 5% Cabernet Sauvignon (SRP $17). Beautiful salmon in color with floral and watermelon aromas leads to a palate with hints of strawberry, and salinity. It has nice acidity and minerality. The artist for their Taste Series is Barbara Kruger who was chief designer in the 1960s and 70s at Mademoiselle Magazine.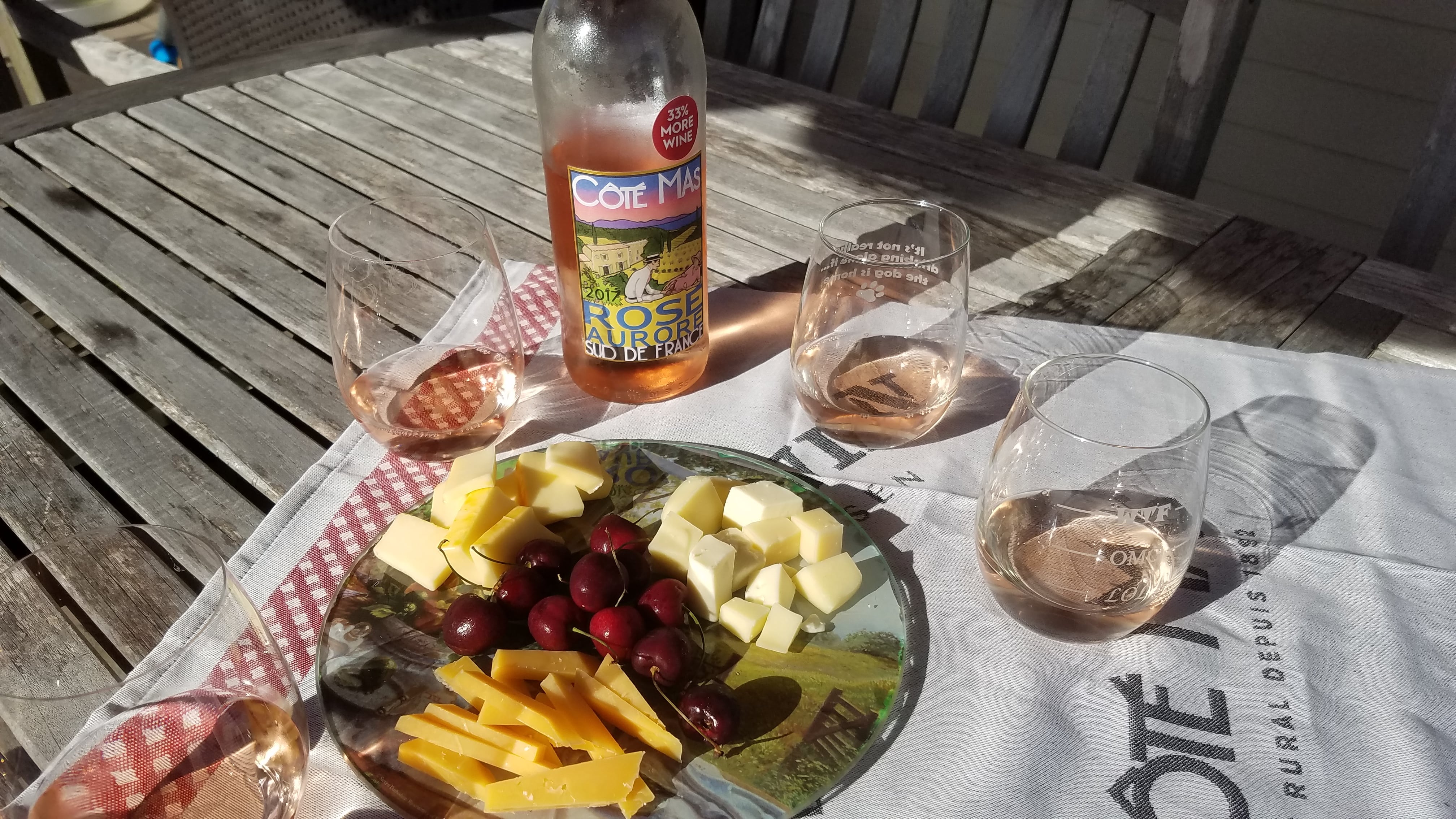 Cote Mas Rosé
Our last week of Rosé took us to Languedoc, France and Cote Mas where we tasted the 2017 Rosé Aurore. I recently wrote about Jean-Claude Mas and his wine here. He is creating a "Lux Rural" brand to appreciate the simple pleasures of life. His Rosé is a blend of 50% Grenache, 30% Cinsault and 20% Syrah. It's SRP is $12.99 but one thing to note, it's a liter not 750ml bottle.A great value! Each grape was pressed and vinified separately using only the free-run juice. Fermentation took two weeks in stainless steel and then it was aged on its lees for 40 days in new coated cement vats. Beautiful color pink with lots going on. I guess you could say it is a complex Rosé with notes of wild cherry, soft red fruit and hints of floral aromas. The label on the wine is a soft romance of what wine can bring.