The Naked Rieslings of Karthauserhof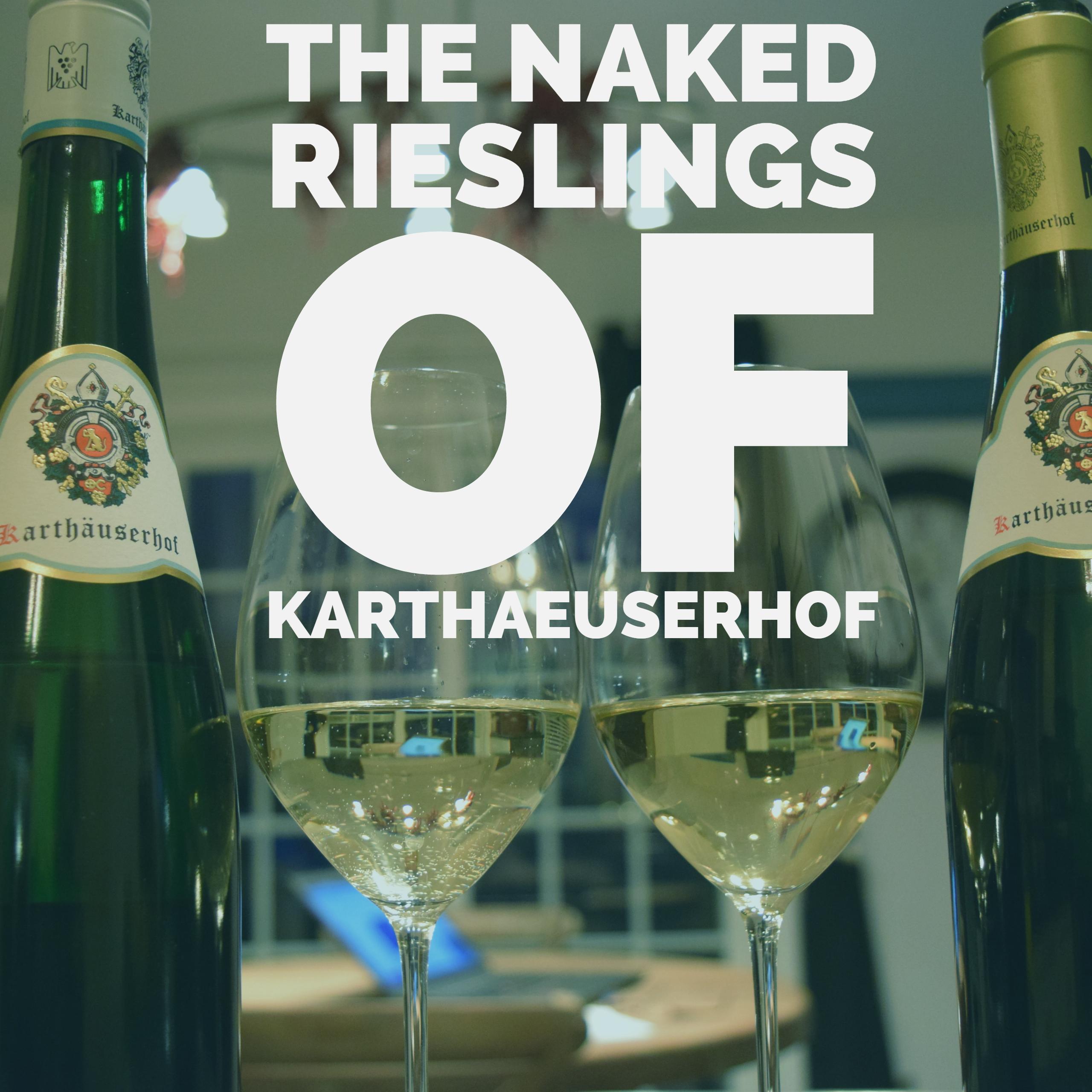 This month it's all about German Riesling. Honestly, I haven't had a lot of German Riesling. When I think Riesling I think of the racy acidity of the Finger Lakes Riesling. When I opened and tasted the first two German Rieslings from Karthauserhof for #winestudio I was blown away at the difference. Not just in taste, but they were missing the front labels, they were naked or so I thought.
The Karthaeuserhof Rieslings are from the Mosel region of Germany. The Mosel river is a winding river that flows from Trier in the northeast to Koblenz where it joins up with the Rhine being fed by tributaries Saar and Ruwer rivers. It is lined with vineyards on its steep slopes. Because the Mosel banks rise so sharply these vineyards are among the steepest in the world and are known for their blue slate soil that retains the heat for the vines. Some vineyards are planted at a 70° grade and are hand harvested.
Karthaeuserhof is located in Eitelsbach, a small village on the Ruwer which is a tributary of the upper Mosel near the town of Trier. When I received the wines I wondered why there were no front labels. Usually German wine labels can be quite confusing. Rumor has it that they would chill the bottles in the river and the labels would fall off. They stopped putting the labels on the bottles.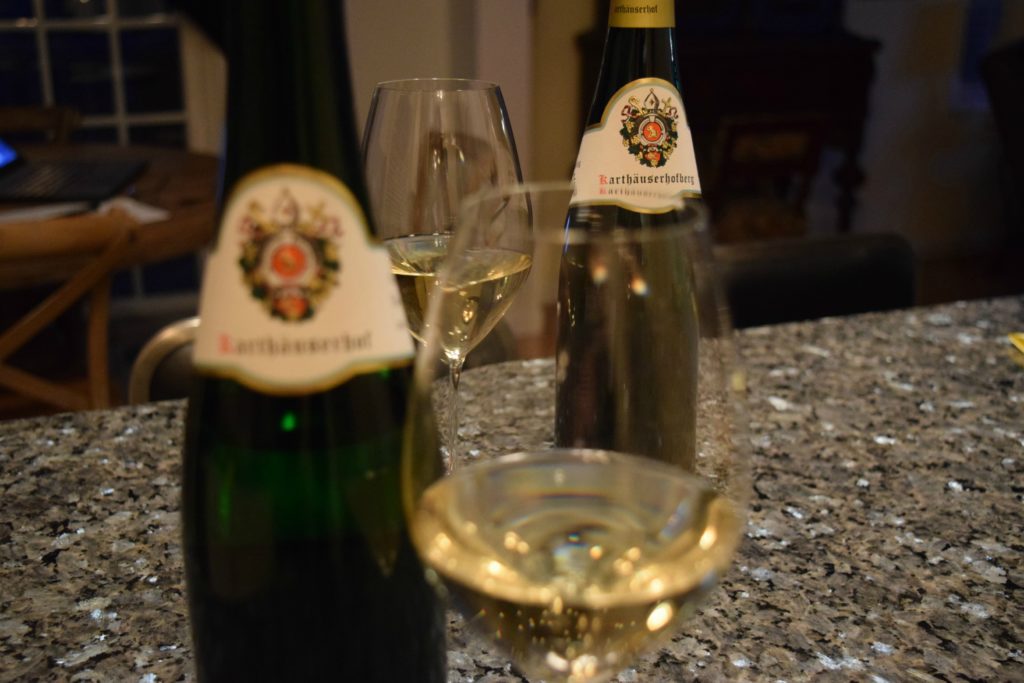 The first Riesling was a 2011 Mosel Eitelsbacher Karthauserhofberg Riesling Trocken. Trocken means dry. This bottle had the initials GG on it. After some research I found out what GG stands for. It stands for Grosses Gewachs which are the best dry wines. For some reason they aren't allowed to spell it out on the label. These vineyard sites have stricter regulations than the others, all grapes must be hand harvested, have minimum weights and lower yields.
This wine is a very delicate wine. Soft delicate hints of petrol escaped from the glass with orange, peach and wet stone. This is a Riesling like I've never had, with just a hint of sweetness to balance out the grazing acidity. The alcohol level clocked in at 13%. The SRP is $85
The 2015 Mosel Karthauserhof Riesling is a nice young vibrant wine with aromas of peach, citrus and white flowers. I could pick up on the sweetness in this wine where it was fruit forward with apricot, peach, blood orange and stone fruit. After the wine was open for a while and warmed up a bit the apricot and peach flavors just exploded in your mouth. This was a lower alcohol wine at 10% and SRP is $30.
A little tip: The lower the alcohol the sweeter the wine.