The Tim Tam Experience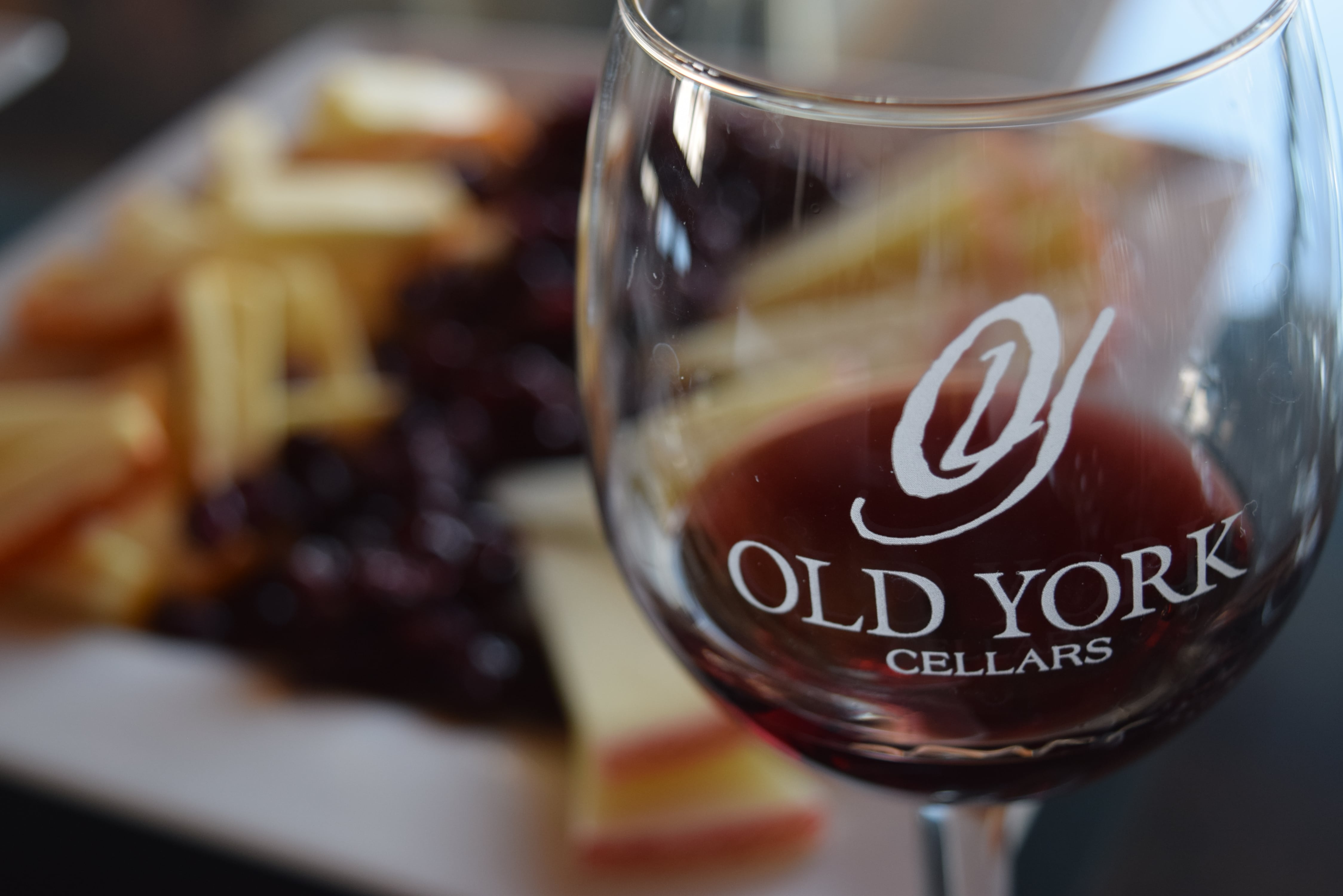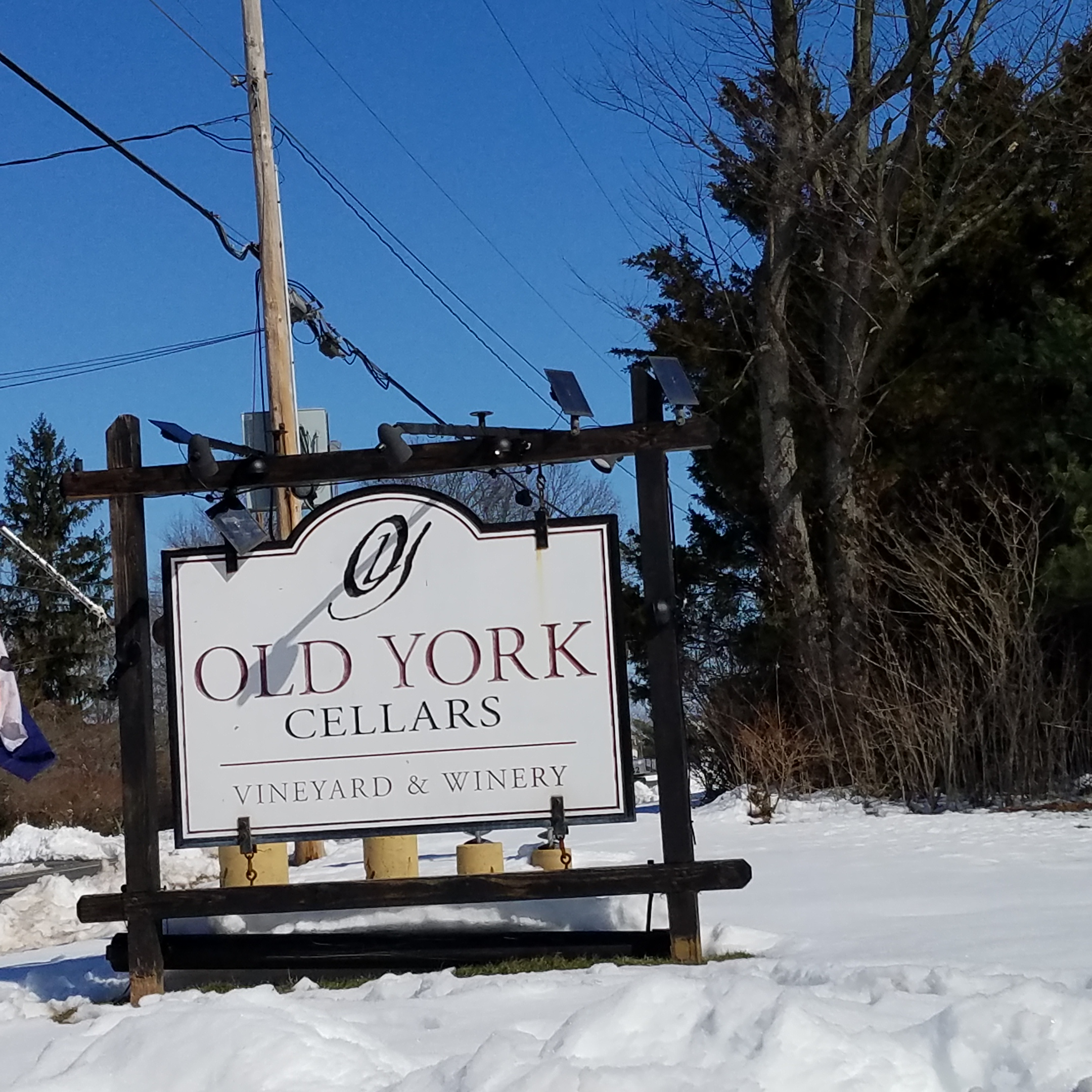 What I love most about visiting a winery is meeting the people behind the scenes and learning new things. Bonus if it's fun and challenging. In this article we are going to learn about the Tim Tam Experience which at first I was hesitant, but really enjoyed it and so will you.
 Let me begin by explaining, last month I got invited to Old York Cellars in Ringoes, New Jersey with Lori Budd of Dracaena Wines and Dave Mullen of New Jersey Uncorked. I love it when us writers get together and get to do some tasting together, especially when it's the first time meeting in person as it was with me and Dave. So a road trip it was on a Sunday morning and New Jersey is a pretty long state so I was unsure where I was heading at the mercy of my GPS. Ringoes is actually outside Philadelphia and surprisingly it took me on roads I knew from driving to my in-laws, so that was comforting.
About David Wolin – Owner, Old York Cellars
So often you wonder, how did someone get into the wine business, I do and I asked David Wolin that question. David, an attorney in New York, New Jersey area loves to travel to the many wine regions of the world. While visiting Mendoza in 2004 he had his "Ah-ha" moment and thought it would be nice to live on a vineyard. So the search began that took him first to Virginia then to New Jersey. He came across Amwell Valley Vineyard in Ringoes for sale that had been started in 1978 by Dr. Michael Fisher. Seemed the place was in bankruptcy and in 2008 David purchased the property. The first thing he did was call up winemaker Scott Gares and ask him if he wanted the position and then they revamp the trellis system to a VSP. The second year they rebuilt the tasting room and put the stone patio out front. The following two years they revamped the tank room and put the glass frontage so people can see the winemaker at work.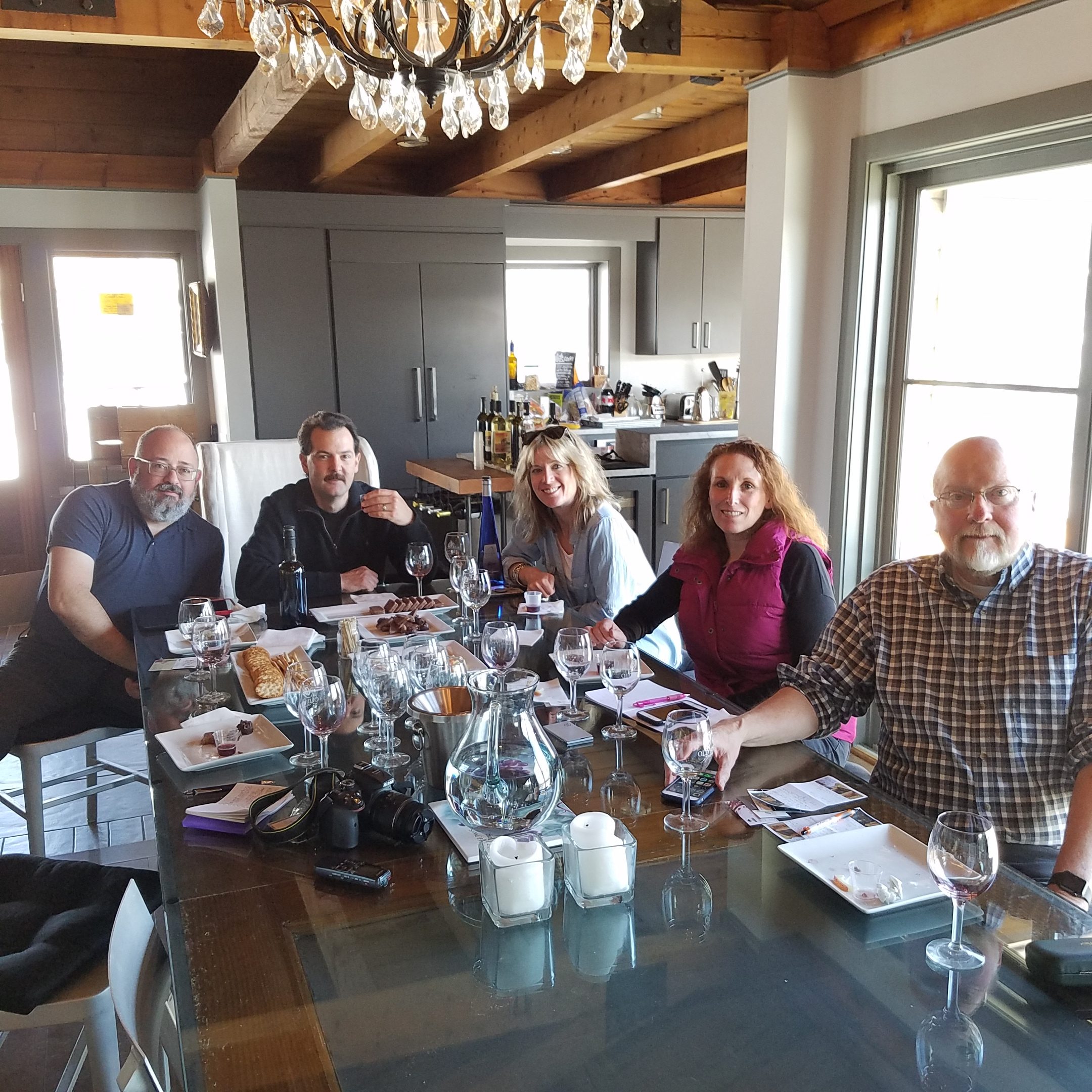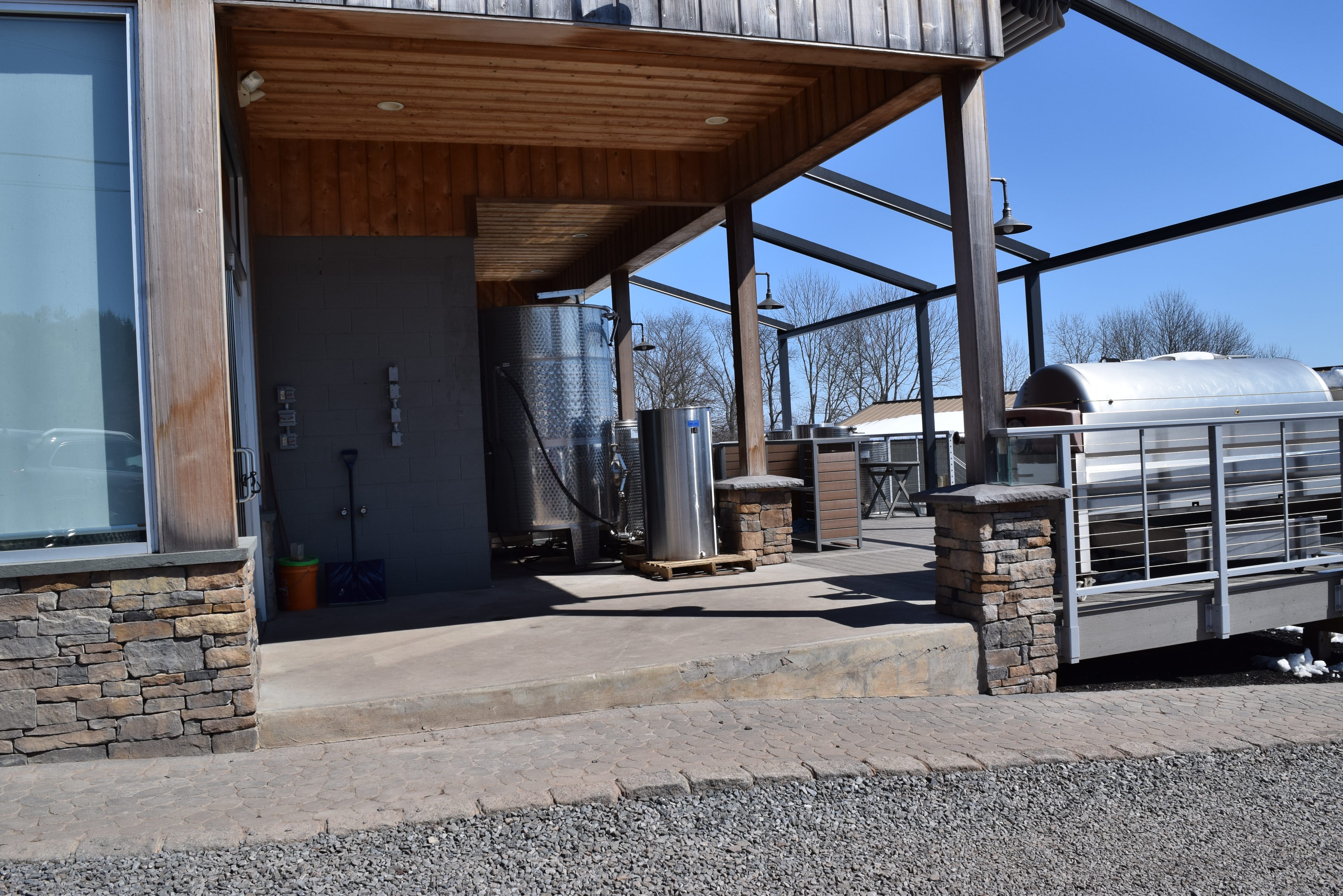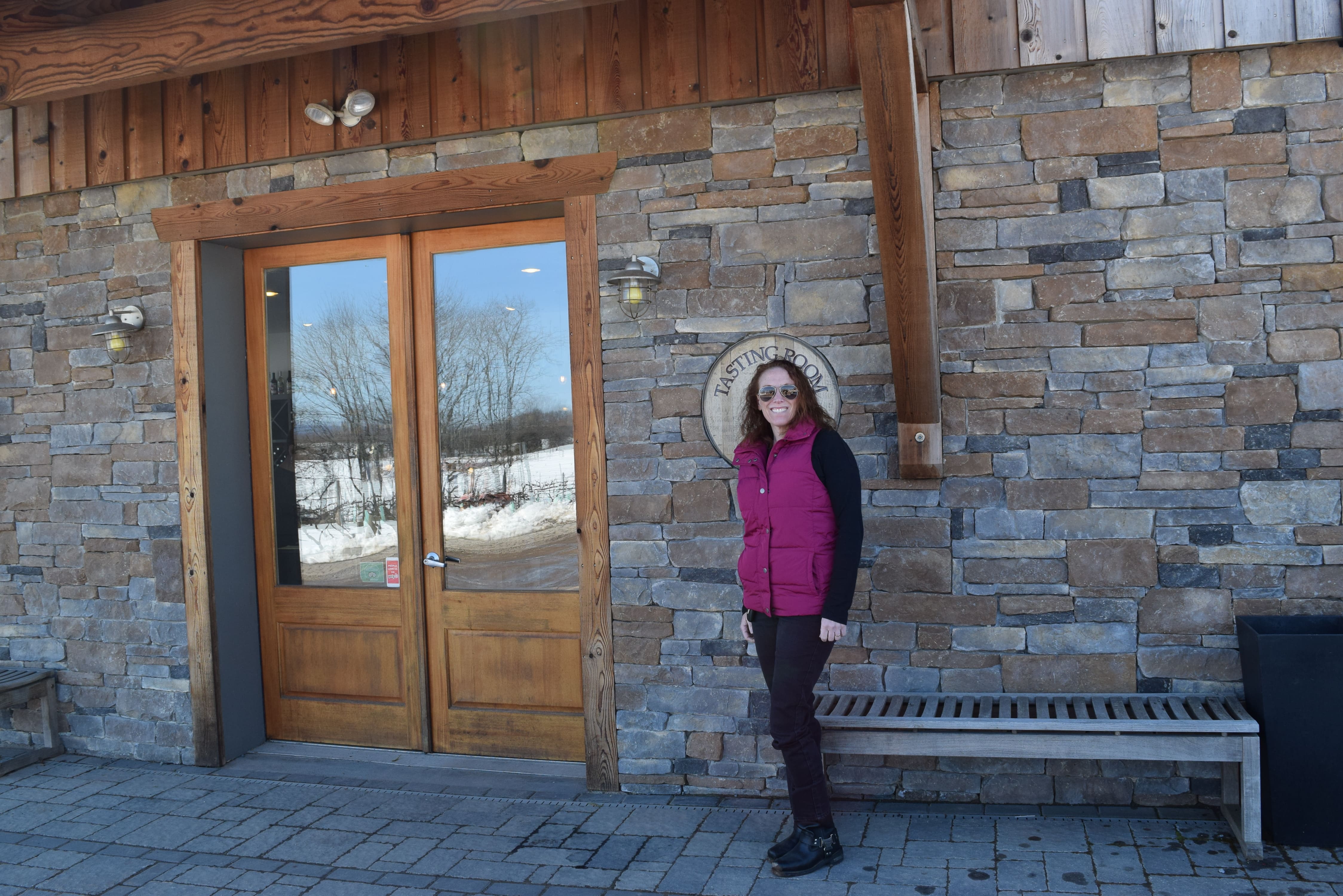 About the Property
When we arrived in the tasting room, we were greeted like royalty and handed off to Scott who brought us over to David's home which is right next door and Laurin Dorman the General Manager joined us. On the property they grow 18 varieties, a mix of hybrid grapes and vinifera. At the beginning in 2009 they were just a 1500 case winery. This year will have them pushing 10,000 case production. Part of that production is a private label produced solely for Wegman's under their "What Exit" label.
What the Intern Teaches You
It's all about the intern. Every year people want to learn about making wine and come from all over to do so. One year the intern they had at Old York Cellars was from Australia and he taught them the "Tim Tam Slam." It seems that "Down Under" there is a very specific way they like to drink red port wine. First you need the Tim Tams. You want the original. When I got home I checked out Amazon and they come in all kinds of flavors. You bite off the opposite corners, dunk the Tim Tam into the port and drink like a straw. Then eat the Tim Tam which is soft and soaked in Port. Here's how you do it. If I can do it, you can too. Honestly, this is the most fun I've had at a tasting and I learned something new.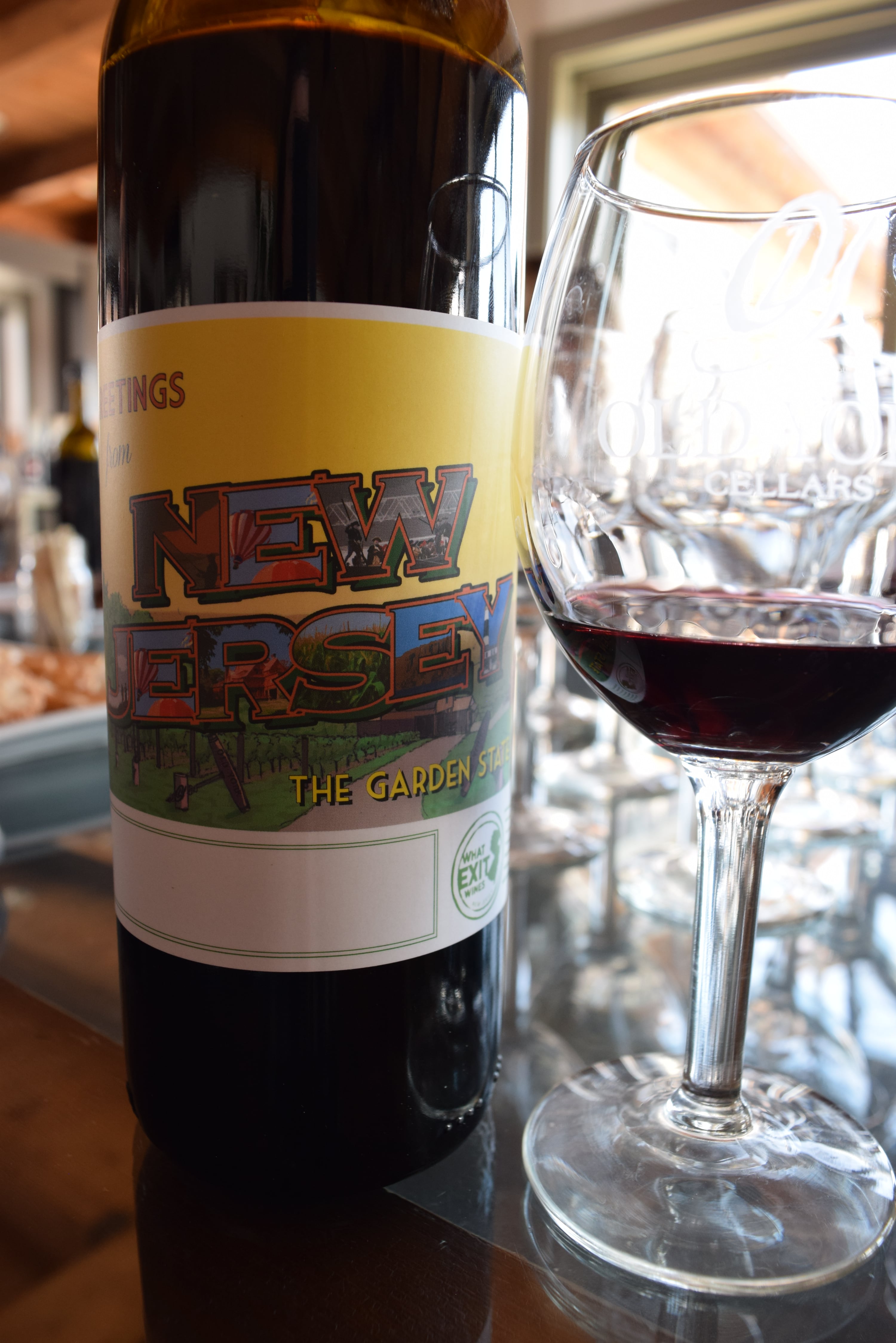 The Wines
 2016 Barrel Sample Cabernet Sauvignon x 2
Yes we were treated to two barrel samples of Cabernet Sauvignon both grapes were sourced from South Jersey. Cabernet Sauvignon Barrel Sample #1 was sourced from South Jersey. Crushed and put into a tank for fermentation. On skins for 18 days to extract the color and tannins. I found this Cab a bit light on the palate, soft acidity with flavors of black cherry, plum and dark fruit.
2016 Barrel Sample #2 Cabernet Sauvignon is aged in second use French and American oak for 10 months used 2nd year. Was picked at 25.5 brix sourced from South Jersey. It's only 3/4 of the way through malolactic fermentation. Lots of red fruit on the nose and black and red fruit on the palate highlighting blackberry and Bing cherry. Went nicely with the chocolate cherry truffle.
Southpaw White
This is a blend of Ravit 52 and Riesling. Ravit was new to me. It typically is a grape that has tropical flavors and melon. It's a cold hardy grape with thick skin and is related to Vignoles. This blend is 50% / 50%. It's a sweeter wine but balanced with an RS of 3%. Sweet apricot flavors with a nice long finish.
What Exit Red
Traveling the Garden State Parkway often I can totally relate to this label. What Exit Red is a blend of 66% Petite Sirah and 34% Merlot. I found this a bit light on the palate but the Petite Sirah definitely stood out with hints of blue and black fruit.