Traveling Down the Mosel: Weingut Max Ferd. Richter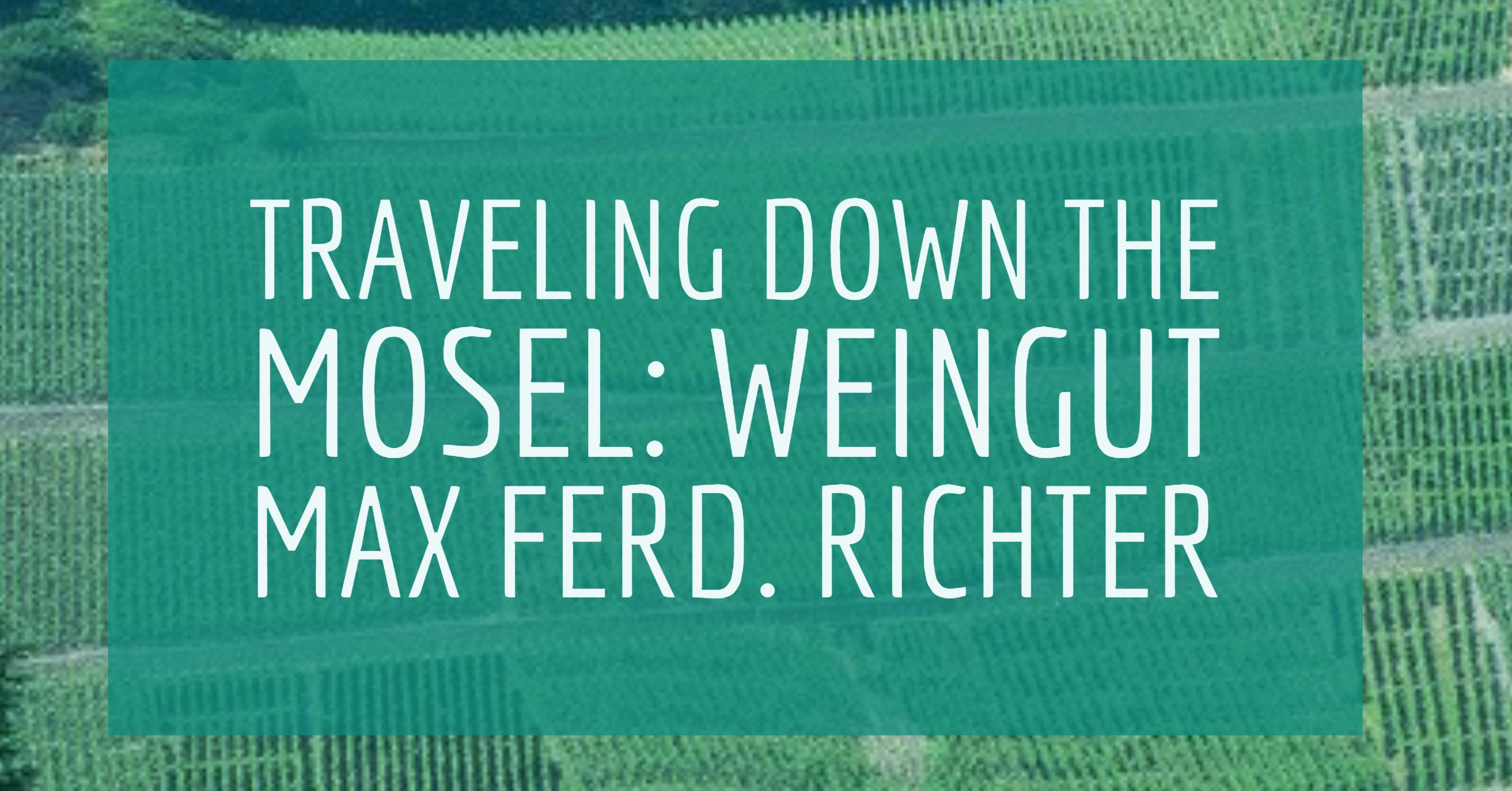 In keeping with the theme we are traveling down the picturesque Mosel and the next stop is Weingut Max Ferd. Richter Winery. Germany is full of so much history!  Weingut Max Ferd. Richter was founded in 1680 but not as a winery, as a wine export company. In the 1770's the family began purchasing vineyards and producing their own wine. Today at the helm is Dr. Dirk Max Ferd. Richter ninth generation and his son Constantin (tenth generation.)
All grapes are hand harvested and because of the steepness of the vineyards the vines are accessible by very narrow stairs that are carved into the hillside. These stairs are called Treppchen.  Forty-eight acres of vines in the Middle Mosel Valley that are planted with 95% Riesling and 5% Pinot Blanc. The average age of the  vines are 40 years old and they employ small crop sizes and sustainable farming practices. After the grapes are harvested they are fermented in 1,000 liter old oak barrels called fuders. The barrels are neutral so you aren't going to taste any oak, and range in age from 5 years to 45 years old.
Two rieslings were tasted from two distinctly different vineyards. Each vineyard has it's distinct terroir that is reflected in the wines.
2015 Brauneberger Juffer Riesling Kabinett grapes are grown in the Brauneberg (brown mountain) Juffer vineyard, which is one of most prestigious vineyards in the Mosel. Here the rich reddish brown soils of Brauneberger trap the heat which allows for the spicy flavors.
Some nice mineral notes in the glass with with hints of honeysuckle, petrol in the distance and fresh ripe peaches. On the palate it's quite complex. At first flavors of ripe pineapple, orange, lots of citrus notes and as the wine opened, white peaches dominated with nice acidity. SRP $22
2015 Graacher Himmelreich Riesling Kabinett grapes are from the Graach Himelreich where the soils are shallow laden with the famous blue slate. You can taste the hints of slate in the wine itself. Lots of citrus in the glass, tangerine, orange and fresh lime with lively acidity. SRP $22